Scott Pruitt Threatens Reproductive and Environmental Justice for Women
Scott Pruitt Threatens Reproductive and Environmental Justice for Women
Throughout his tenure at the Environmental Protection Agency, Administrator Pruitt has favored polluters and corporations over reproductive health, rights, and justice—and women of color are losing out the most.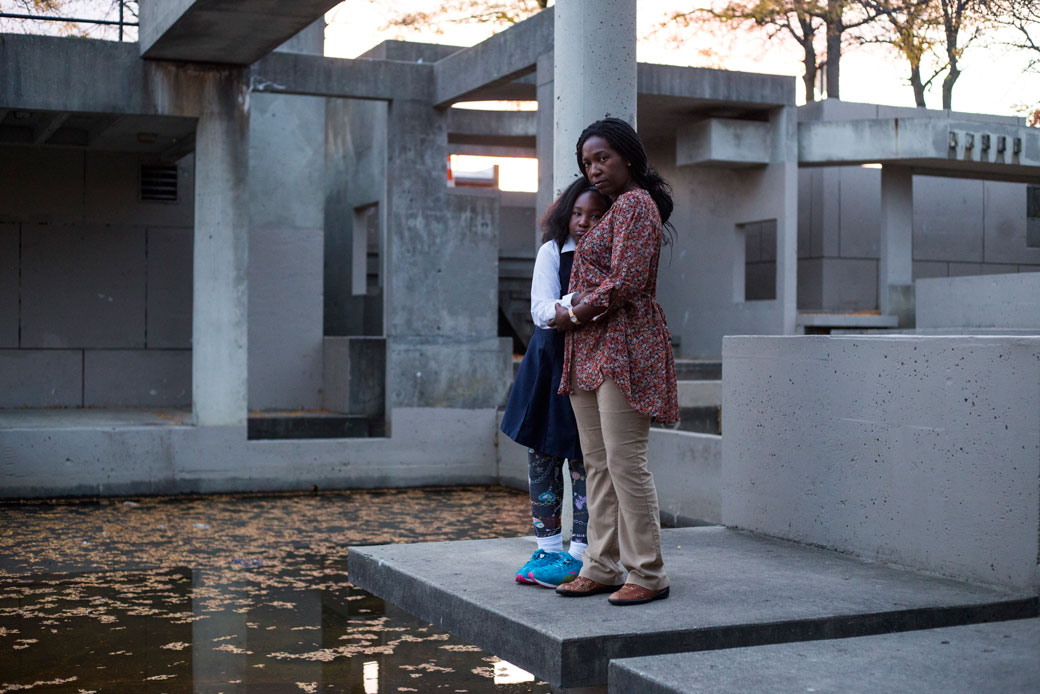 Environmental Protection Agency (EPA) Administrator Scott Pruitt has recently been embroiled in ethical questions related to luxury travel, excessive security expenses, and other misuses of taxpayer funds. Amid these worthy concerns, however, a dangerous aspect of his work has flown under the radar: his continued prioritization of polluters and corporations at the expense of women and their families. This disproportionately affects women of color and their reproductive health. His attempts to dismantle vital environmental protections and undermine science-based decision-making are causing significant harm to women and communities of color and exacerbating the environmental threats that many already face.
It is increasingly understood that environmental justice and reproductive justice overlap—both movements recognize and seek to address the systemic disenfranchisement and disproportionate health burdens borne by women of color. Approaching threats to reproductive health using these social justice frameworks will ensure that the women who are most affected by environmental threats are at the center of solutions to counter them.
Here are four ways Administrator Pruitt's actions on energy and the environment threaten to harm women's health and reproductive justice.
1. Rolling back crucial air quality standards
Many parts of the country do not currently meet National Ambient Air Quality Standards (NAAQS), which ensure that air is free from harmful pollutants such as ground-level ozone and fine particulate matter, also known as PM 2.5. These standards are especially important for women, whose exposure to air pollutants can lead to a host of negative health outcomes, including changes to important fertility-related hormones and low birth weight and pre-term deliveries.
Air pollution is of particular concern for communities of color: African Americans face a 54 percent higher health burden as a result of air pollution compared with the general population, due in part to the fact that many polluting facilities are located in predominantly black communities. Placement of polluting facilities in communities of color is not a coincidence either—zoning boards and regulatory agencies understand that it is less costly and more politically expedient to construct environmentally damaging facilities in areas where people have fewer resources and less access to legal recourse. And as climate change accelerates over the next several decades and leads to changing weather patterns and rising temperatures, air quality will continue to worsen, creating additional public health hazards and negative health effects.
A key regulatory policy aimed at tackling this issue was the Clean Power Plan (CPP), which sought to reduce carbon dioxide emissions from power plants, especially those that burned coal. In fact, the CPP would have helped reduce pollutants that contribute to smog and soot by more than 25 percent by 2030. In 2015, the EPA also strengthened air quality standards related to ground-level ozone and particulate matter, placing more stringent requirements on states' nonattainment designations. Soon after his appointment, however, Pruitt moved to repeal the CPP—despite protests from hundreds of mayors; chip away at another vital piece of legislation, the Clean Air Act; and delay enforcement of nonattainment designations, allowing states and localities to skirt air pollution standards. These moves place women and communities of color at potentially even greater risk, possibly denying them the right to breathe clean air—something that is fundamental to human health and environmental justice.
2. Reducing access to clean water
Access to clean water is a key component of public health and the health of the U.S. economy. For instance, when fresh water becomes scarce, it creates significant public health pressures and can have a destabilizing effect, with the potential for conflict or mass migration. Water shortages are not always experienced similarly: In regions with increased aridity and drought frequency, water shortages can create a significant strain on economic activity and even necessitate water usage restrictions, whereas in areas with increased rainfall, water infrastructures may be unable to handle the increased volume and heavier runoffs can pollute water supplies. For example, Puerto Rico—whose water systems have been improperly regulated and poorly maintained for years—was severely affected by Hurricane Maria, forcing residents to collect water from contaminated sources and travel longer distances to do so. This has created significant strains on women in Puerto Rico—such as poor sanitation, which can cause reproductive infections, as well as being forced to drink contaminated water, which can cause any number of illnesses including reproductive cancers.
That is why Pruitt's moves to roll back one of the country's most important federal laws safeguarding water quality—the Clean Water Act, which was established to reduce water pollution and regulate water quality standards—is concerning. In addition, the EPA is slated to eliminate important grant programs, including the National Estuary Program and the Water Quality Research and Support Grants program, both of which are aimed at improving water management and quality in the nation's estuaries and watersheds.
3. Increasing exposure to toxic chemicals
The exposure to toxic chemicals for women of color at home and in the workplace can have serious health consequences. Nowhere has this been made clearer than in Flint, Michigan, where families—predominantly poor and African American­—were exposed to high levels of lead. It took a national outcry for the city to receive attention and funding, albeit insufficient, to begin responding to the water crisis but, for many, the damage was already done. Lead can remain in the bones for years after initial exposure and cause gestational hypertension, low-birth weight and pre-term delivery, and an increased risk of miscarriage. Researchers have since found that after Flint changed its water source, the city's birth rate decreased by 12 percent and the fetal death rate increased by 58 percent. In addition, exposure to toxins in the workplace causes significant harm to low-wage workers, with millions of American workers—among them women of color housekeepers, maids, and cleaners—exposed to workplace chemicals and resulting in 50,000 premature deaths each year.
Administrator Pruitt is failing to lead the agency's response to Flint as well as other toxic chemical cases. Instead, he is eliminating important grant programs, such as the Lead Risk Reduction Program, which educates Americans about how to reduce exposure to lead in their homes and also certifies and regulates renovators tasked with removing lead-based paint. He is also undermining the Toxic Substances Control Act to create loopholes that allow the EPA to ignore the risks of certain chemical usages. Lead and other toxic chemicals pose significant risks to women and their families. Therefore, toxic chemical safety programs should not be cut but instead broadened and strengthened to ensure women can protect themselves from infertility, reproductive cancers, and other deleterious health impacts.
4. Undermining efforts to address the urgent threat of climate change
The majority of Americans acknowledge that climate change is real and caused by human activity, and scientists agree that climate change poses a significant threat to human health. But with Pruitt at the helm, the EPA has halted enforcement of greenhouse gas emissions standards for some of the biggest polluters in the United States. The agency has also scrubbed any mention of climate change or its mandate to regulate greenhouse gas emissions from its five-year strategic plan.
Climate change is felt differently across race, gender, class, and income levels. For that reason, solutions to climate change must use an intersectional approach that prioritizes and integrates the voices of advocates from other social justice platforms, including the reproductive justice movement. Women—and women of color in particular—have much to lose when it comes to climate change and their reproductive health, but they are often kept out of key policymaking decisions and processes. Pruitt's refusal to listen to women and take steps to address climate change will only amplify the other negative impacts of his pro-polluter agenda.
Conclusion
Scott Pruitt's leadership and decision-making since becoming administrator of the EPA have been guided by big industry players who stand to benefit from deregulation and the reversal of environmental programs and policies—not a concern for working families, especially women and children. As with other important federal science agencies under the Trump administration, Pruitt has shown that he is motivated by political ideology and partisanship, shutting out evidence-based approaches and favoring profit over his role as a steward for the environment and human health. This is wrong and shortsighted, especially as women—in both the environmental and reproductive justice movements—have been leading the resistance and developing solutions to tackle these complex issues at the local, state, and federal levels.
From Native American women who stood up to defend their communities from toxic pipelines to African American women in Flint who demanded clean water, it is clear that these environmental concerns are connected to the lived experiences of women across the country. The environmental and reproductive justice movements have natural points of synergy—among them the recognition that their movements are grounded in a social justice framework and share similar goals, including achieving health equity for women and their families. Thus, it is imperative that as the EPA moves forward, it includes environmental and reproductive justice organizations at the center of conversations on environmental protections and utilizes their collective knowledge to develop innovative solutions to tackle some of our nation's most intractable environmental problems.
Osub Ahmed is a policy analyst for Women's Health and Rights at the Center for American Progress. Erin Auel is a campaign manager for Energy and Environment Policy at the Center. Shilpa Phadke is the vice president of the Women's Initiative at the Center.
The positions of American Progress, and our policy experts, are independent, and the findings and conclusions presented are those of American Progress alone. A full list of supporters is available here. American Progress would like to acknowledge the many generous supporters who make our work possible.
Authors Osub Ahmed
Former Associate Director, Women\'s Health and Rights Erin Auel
Campaign Manager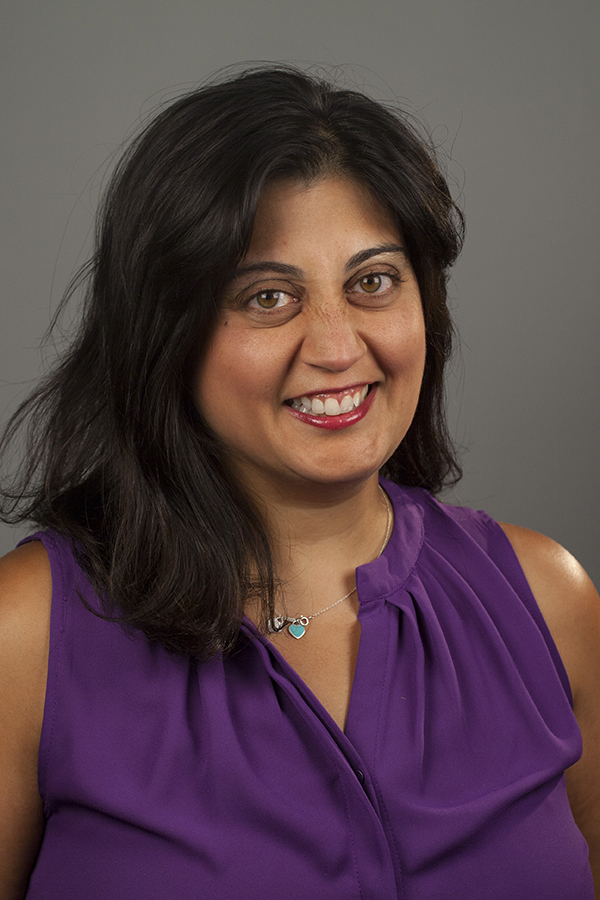 Shilpa Phadke
Vice President, Women\'s Initiative