Reversing a Decade of Domestic Disinvestment
Reversing a Decade of Domestic Disinvestment
President Biden's FY 2022 budget request must address years of cuts and underinvestment in critical government functions.
Later this week, the Biden administration will send a proposal to Congress detailing recommended levels of discretionary spending for fiscal year 2022, which starts on October 1. As is typical of first-year presidents, President Joe Biden is expected to release his full budget—which will include proposals for mandatory spending and revenues and cover a longer time horizon—at a later date.
To contextualize President Biden's discretionary budget proposal, this column examines recent trends in nondefense discretionary (NDD) spending, illustrating the extent to which the United States has disinvested from critical domestic government services over the past decade. The consequences of this disinvestment, as discussed below, highlight the need for greater spending on the programs that sustain communities and ensure the health of the U.S. economy writ large.
The NDD part of the budget includes everything that the federal government does except: (1) mandatory programs whose budget Congress does not determine on an annual basis, such as Social Security and Medicare, which make up most of the budget; (2) national defense; and (3) interest on the national debt. Although the NDD budget contains the vast majority of federal programs and functions (see text box below), over the past decade, it is only about 15 percent of the federal budget, having declined from 19 percent in 2010.*
The NDD budget supports critical and basic government functions
A nonexhaustive list of these functions includes:
Public health, including disease control
Treatment of mental illness and substance use disorders
Community health centers and other health care
Medical research
Scientific advancement
Space exploration
Consumer protection
Food and drug safety
Economic development, including for rural and urban communities
Rural broadband
Minority business development
Job training
Investments in highways, transit, rail, ports, and waterways
Labor protections
Workplace safety
Clean air and water protections
Environmental cleanup and justice
Climate research
Research and development of renewable energy
Regulation of nuclear energy
Public lands management
Housing assistance
Aviation safety and security
Veterans' health care
Other veterans' services such as job training
Federal aid to K-12 schools
Pell Grants and other higher education assistance
Early childhood education for low-income children
Funding to states for child care
Nutrition for low-income mothers and children
Heating and cooling assistance for low-income people
Administration of Social Security's retirement, survivors, and disability programs
The Bureau of Indian Affairs
Civil rights enforcement
Opioid crisis initiatives
Arts and humanities
Diplomacy and international aid and development
U.S. contributions to fighting deadly diseases globally
Forest management
National parks, the National Archives, and the Smithsonian Institution
Small business assistance
Agricultural research
The National Weather Service
Disaster prevention and relief
Tax collection and taxpayer services
The FBI and other law enforcement
Federal courts
The disinvestment from NDD programs began when Republicans took control of the U.S. House of Representatives in 2011. That summer, in an unprecedented tactic to force domestic spending cuts, House Republicans refused to pass an increase in the debt limit—the law enabling the U.S. Department of the Treasury to finance spending that Congress has already authorized. Their refusal brought the United States to the brink of a default that could have been catastrophic for the U.S. and global economy. The Obama administration ultimately struck a deal to stave off the crisis, and the Budget Control Act (BCA) of 2011 was enacted.
The BCA heralded a sharp shift toward fiscal austerity, which greatly slowed the already-fragile economic recovery from the Great Recession. And in the years after it passed, the BCA resulted in deep cuts to NDD programs—bigger even than the original compromise Congress had envisioned. The BCA imposed restrictive caps on defense and NDD spending. The law also provided that those caps would go even lower unless the White House and Congress reached a subsequent agreement to reduce mandatory spending or raise revenue. They never reached such an agreement, and over the next several years, discretionary spending was cut even further below the original BCA caps. A series of bipartisan compromises partially alleviated the cuts over the following years, and Congress has recently relaxed the original caps, which expire this year. The legacy of the BCA, however, was a decade of profound disinvestment from domestic programs—disinvestment that had very real consequences for the quality and reach of many vital government services.
As Figure 1 shows, after 2010, NDD spending decreased in relation to the size of the economy every year through 2019, falling from 4.4 percent of GDP, below its historical average of 3.9 percent, to a record-low 3.1 percent of GDP.**
Figure 1
The disinvestment over the past decade left major gaps in government funding. Had NDD spending remained at its 2010 level as a share of the economy, the total NDD budget would have been $1.7 trillion more from 2011 to 2019. Due to the Great Recession and other factors, 2010 was a recent high point in NDD spending. But even if the United States had invested in NDD programs at the historical average levels that it did before 2011 relative to GDP, the NDD budget would have been nearly $800 billion more in total from 2011 to 2019.
Those figures understate the resultant squeeze on most NDD functions because, over this period, Congress substantially increased spending on veterans' benefits, and primarily veterans' health care. While Veterans Affairs benefits increased by 67 percent in real terms as Congress addressed serious deficiencies in services for veterans, other NDD functions were cut.
As a result, the United States missed myriad opportunities to invest in people and communities in ways that would have made the country stronger, healthier, more competitive, more innovative, and more humane. To give just several examples:
The examples above illustrate only a small portion of the country's unmet needs and the effects that years of disinvestment have had on federal programs and services. The CBPP's broad overview of NDD disinvestment highlights even more consequences.
Conclusion
The COVID-19 crisis exposed profound weaknesses in America's public health infrastructure and the institutions that provide health and economic security. People of color—especially Black, Latina, and Asian women—have suffered especially hard during the crisis. They are some of the most vulnerable groups that are left behind by the lack of investments in health care and economic security. The emergency relief bills that Congress passed since have ameliorated the crisis, and the American Rescue Plan Act provides substantially more relief. Yet as vaccinations accelerate and the United States hopes to turn the corner on the crisis, policymakers must not repeat past mistakes. They must recognize that significant cuts to core government functions over the past decade left the country less prepared for COVID-19 and the resulting economic fallout, and that many pre-crisis needs are still far from being met. To address those needs, foster shared growth, enhance America's competitiveness, and meet fundamental challenges such as addressing climate change and closing the racial wealth gap, the United States needs substantial increases in NDD.
Seth Hanlon is a senior fellow at the Center for American Progress. Lorena Roque is a senior policy analyst for Race and Ethnicity Policy at the Center.
* Note: This does not count the very large category of "tax expenditures," or special tax provisions that are akin to spending programs, which the Congressional Budget Office estimated to be $1.8 trillion in 2020.
** Note: The historical data on NDD spending provided by the Office of Management and Budget begins in 1962.
The positions of American Progress, and our policy experts, are independent, and the findings and conclusions presented are those of American Progress alone. A full list of supporters is available here. American Progress would like to acknowledge the many generous supporters who make our work possible.
Authors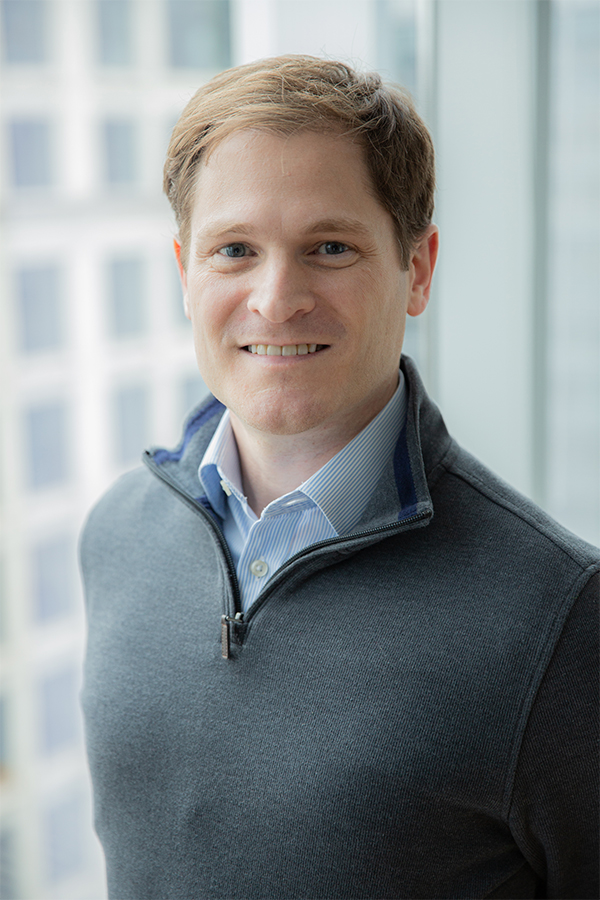 Seth Hanlon
Former Acting Vice President, Economy Lorena Roque
Former Senior Policy Analyst