The Death of Affirmative Action
The Death of Affirmative Action
Sam Fulwood III argues that America's colleges and workplaces will still foster racial and ethnic diversity, but by different methods.
Part of a Series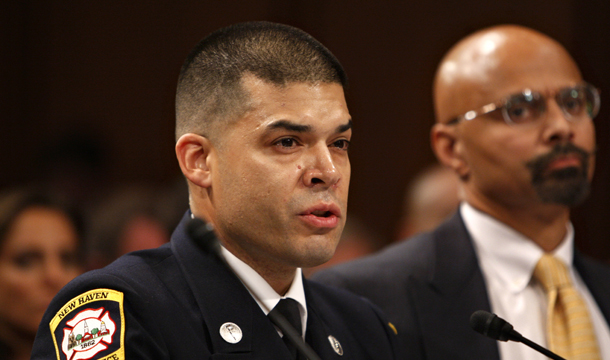 For all intents and purposes, affirmative action is dead.
One could argue, as television pundit Juan Williams has, that affirmative action died three years ago with the Supreme Court's 5-4 decision in Ricci v. DeStefano, a ruling that affirmed white firefighters' claims that they were victims of reverse discrimination in the city of New Haven, Connecticut. After these firefighters passed a promotions test, city officials invalidated the test results because no black applicants passed, allowing the white applicants legal standing to claim they were mistreated. With that ruling, the conservative Court, under Chief Justice John Roberts, signed affirmative action's death certificate.
Of course, some believe there's life still in the corpse. Later this year, the Supreme Court will take up Fisher v. University of Texas, a case that challenges whether applicants' race can be used as a factor in granting admission in an effort to diversify the student body. But it's entirely possible the Court will rule against Texas, effectively sealing the coffin shut.
Even if that happens, however, affirmative action could live on as colleges and employers find ways to continue promoting diversity. In fact, that's exactly what's beginning to happen, and it's absolutely necessary given our nation's demographic changes.
Why we needed affirmative action in the first place
Affirmative action has been so misconstrued over the years that it helps to look back and see why it was necessary. Though widely misunderstood as a quota system or grossly mischaracterized as reverse discrimination against white Americans, affirmative action was originally an acknowledgment that American society was changing. In a post-civil-rights era, as black Americans and white women increasingly challenged educated white males to enter their exclusive citadels of higher education and job sites, an accommodation to the new realities of American society had to be made. Those adjustments were affirmative action programs that sought to bring fully qualified blacks and women into places that they were historically excluded from.
For about a generation and a half—roughly the period spanning the mid-1960s to the turn of the century—affirmative action programs divided America. An expanding black American middle class owed its growth and political strength to the first-time opportunities afforded by federally backed affirmative action programs. Meanwhile, a conservative backlash seethed at the idea of tax dollars going to what many perceived as underserving minorities and, worse, at white America's expense.
From its inception by President Lyndon Johnson, to the 1978 decision in Regents of the University of California v. Bakke outlawing quotas, to the 2003 decision in Grutter v. Bollinger that affirmed affirmative action policies at the University of Michigan, the practical implementation of affirmative action has been a patchwork of legal impressions about how best to make amends for the nation's past practices of legal racial inequality.
Evolution in the face of Court decisions and backlash
Regardless of the Court's upcoming decision, affirmative action opponents have successfully tarnished its name to the point that few are willing to speak it. There's hardly a college admissions officer or hiring executive willing to boast of an affirmative action plan, even when they openly promote diversity as a key feature of their campus life or workplace.
What this means is that affirmative action—the effort by colleges and employers to foster racial and ethnic diversity in places where it hasn't traditionally thrived—will surely continue. But it will live by another name, because our demographically diverse society demands it. Sheer demographic changes dictate that our nation find ways to incorporate a growing group of racial and ethnic minorities among the educated and employed. Thus, affirmative action, as most of us understood (or more accurately, misunderstood), will surely rise in a reinvented form.
As Richard Pérez-Peña wrote recently in The New York Times, the nation's colleges and universities are sure to make diversity a vital ingredient in building a student body. "But no matter how the court acts, recent history shows that when courts or new laws restrict affirmative action, colleges try to find other ways to increase minority admissions," he wrote.
What those other ways will look like and how they will affect America's schools, workplaces, and communities is unknown, and most likely will be subject to fresh debate and court challenges. But now is the time for progressive thinkers and policymakers to consider what laws are necessary to replace the demise of overt and legally sanctioned diversity programs.
If colleges and employers are intent on finding workaround strategies, this is the moment for reasonable policy suggestions that can proactively structure diversity efforts in the most progressive fashion possible, instead of reacting to what surely will be conservative deconstruction.
Fortunately, some work is already in progress. Writing in The Chronicle of Higher Education, Richard Kahlenberg, a senior fellow at The Century Foundation, draws attention to a post-affirmative-action experiment at the University of Colorado at Boulder. The Colorado study discovered "that using a sizable socio-economic boost [in making admissions decisions], economic diversity increased compared with a system of race-based affirmative action," Kahlenberg writes. "But, surprisingly, racial diversity also increased, though the sample size was too small to yield a statistically significant result."
During a conversation about alternatives to race-based affirmative action programs, Kahlenberg explained that by shifting the focus of diversity efforts away from race to social and economic disadvantages, diversity efforts don't have to suffer. He also told me that the Supreme Court—even the current conservative justices—seems to favor class-based approaches to creating diversity. "If structured very carefully," he said, "it seems that's a possible way to increase racial diversity on college campuses without overly relying on race."
But getting there is the challenge, largely because race-based formulations are so politically potent. For progressives, the death of affirmative action is a surefire rallying cry, sending supporters to the polls in support of leaders who share their faith in race-specific programs. And conservatives, of course, love to attack affirmative action to rouse its base. Lost in the hubris on both sides, however, is the ultimate goal of achieving equality for those who have been shut out of opportunities.
If that remains the goal, then now in the wake of affirmative action's demise, it makes sense to think about and plan for the best and most promising progressive ideas to achieve the ultimate objective: a fairer America for all.
Sam Fulwood III is a Senior Fellow at the Center for American Progress and Director of the CAP Leadership Institute. His work with the Center's Progress 2050 project examines the impact of policies on the nation when there will be no clear racial or ethnic majority by the year 2050.
The positions of American Progress, and our policy experts, are independent, and the findings and conclusions presented are those of American Progress alone. A full list of supporters is available here. American Progress would like to acknowledge the many generous supporters who make our work possible.
Authors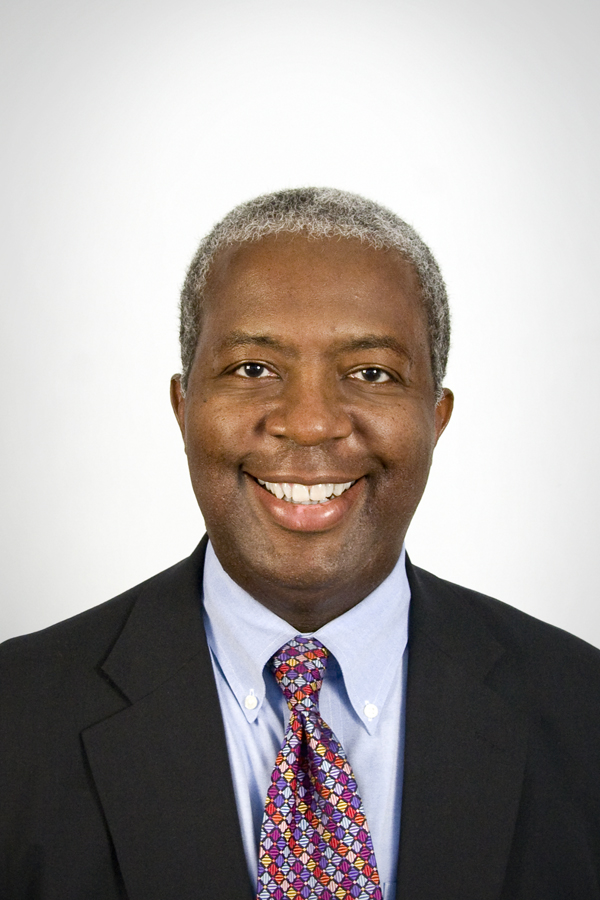 Senior Fellow
Explore The Series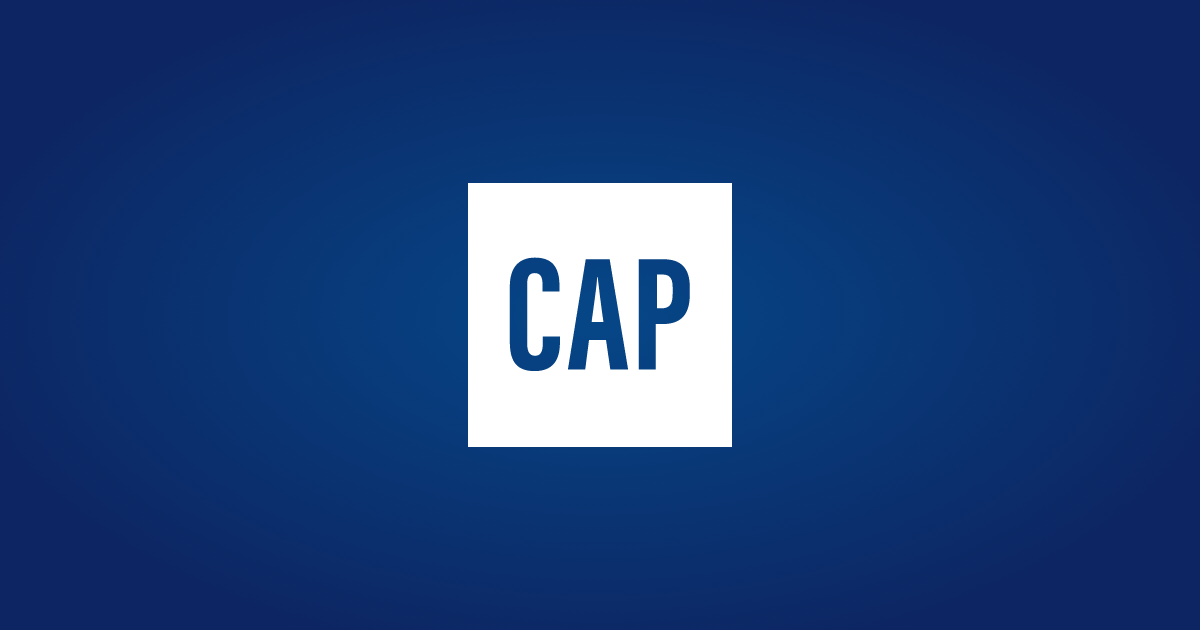 Previous
Delivering Justice for Trayvon Martin and Fighting Vigilantism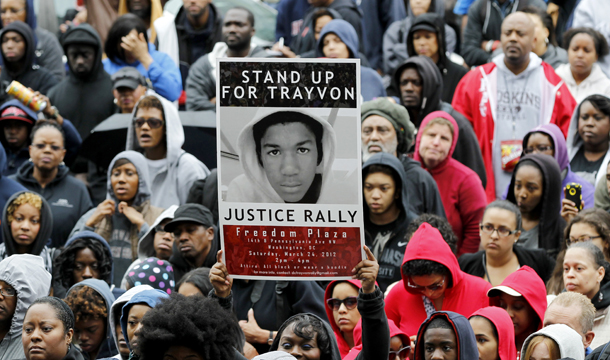 Delivering Justice for Trayvon Martin and Fighting Vigilantism
Next
Lessons from John Derbyshire's Dismissal
Lessons from John Derbyshire's Dismissal