Osama's Death Unites Americans that Came of Age After 9/11
Osama's Death Unites Americans that Came of Age After 9/11
Sam Fulwood III explores the complicated celebrations of American youth this past Sunday.
Part of a Series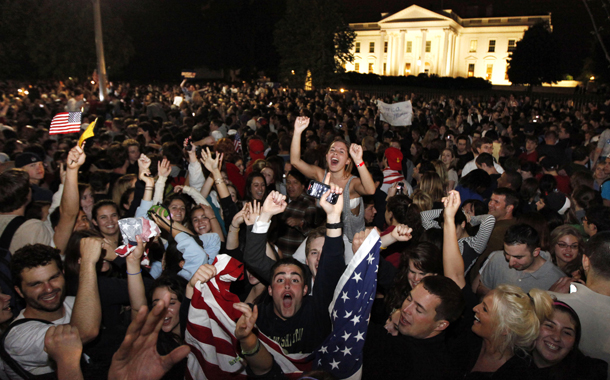 Late on a clear, cool, spring Sunday night, a dozen or so young people rushed to the north side gate that separates the White House from a large public park in downtown Washington, D.C. They waved flags that fluttered shimmering stars on a blue background, rippled by red and white stripes. They chanted "U.S.A.! U.S.A.!" over and over. A few broke into song, a full-throated, if off-key version of "The Star-Spangled Banner."
On the other side of the iron gate, President Barack Obama prepared to tell the world that Navy SEALs had successfully followed his orders and killed Osama bin Laden. But the unofficial news had already seeped into the streets. Twitter and Facebook feeds circulated like rush-hour traffic, mixing fact and rumor with the frenzy of expectant optimism. Televised talking heads said it was so, reporting confirmation that the world's top terrorist had been shot dead in a 40-minute firefight with U.S. servicemen.
As young people came, they were joined by others in a spontaneous outpouring of celebration. Business travelers put aside work or bedtime to walk from Washington's luxury hotels to see it for themselves. Suburbanites rushed to the city center. One young man drove from Delaware to be at the center of the action after seeing it on CNN. It was reminiscent of the climatic scene in the movie "Close Encounters of the Third Kind," where wide-eyed people drew together, as if pulled by a human magnet. The need to be together was inexplicable, part curiosity and part emotional, a compelling desire to be in physical proximity with others who have shared the same feelings and experiences.
Osama bin Laden's death is a punctuation mark for this generation. In earlier epochs, defining moments such as the Great Depression, World War II, the assassinations of President John Kennedy and the Rev. Martin Luther King Jr., the humiliating withdrawal from Saigon, and Watergate's deceit defined the social and political contours of young lives in their respective generations.
For the folks who've come of age in the early 21st century, few will ever forget the celebration following bin Laden's death. Whether in Washington's Lafayette Park or at Ground Zero in New York City, the young people who raced to be among their peers shared the experience as a defining moment, a bookend to the loss of security that homeland terrorism cast upon the entirety of their lives.
Ann Garcia, 23, was in the ninth grade on September 11, 2001, when the World Trade Center's Twin Towers fell. "All my life has been defined by what Osama bin Laden did," she said. "I have mixed feelings about hearing that he has been killed. I'm relieved that he can't harm anyone else, but I've been reading a lot of statements from people in my generation. We're conflicted about celebrating someone's death."
Garcia pointed to her computer screen where feeds from her Facebook friends commented on the biggest news story of the day. She focused on the one that quoted Mark Twain: "I've never wished a man dead, but I have read some obituaries with great pleasure."
"That's how I feel," she said softly.
Annabel Hogg, 23, was about to retire for the night when her BlackBerry beeped with an email alert from The New York Times. She dressed quickly, grabbed her digital camera, and sped several blocks downtown on her bike to Lafayette Park. She arrived shortly after midnight and lingered in the crowd for more than an hour.
"It was crazy," she said. "People were still pouring in when I left."
For the party-like atmosphere, Hogg was left a bit uncomfortable and shocked by her reactions. There was, she said, something churlish about cheering and celebrating the death of a human being, even Osama bin Laden's, widely and uniformly viewed among her peers as evil incarnate.
"I don't feel right about someone dying," she told me a day later when we arrived at our offices. "But I understand the emotions and how they were released. I have and people of my generation have been profoundly affected by 9/11."
Hogg compared the scene in Lafayette Park to being in the same spot on the night Barack Obama was elected president. She was a student at American University then and felt compelled to celebrate with other students. "My pictures look the same, people cheering with jubilation and excitement, but the feeling I get from them is very different. One set was about hope and pride; the other set about relief and confused excitement," she said.
Still, she's disquieted by the cheering and gloating over one man's death because it represents such strong and mixed emotions. She's not sure she wants to post the pictures she took on her Facebook page because she's still hurt and confused by what the celebratory scene really means.
"Maybe I'm more angry because of what Osama represented," she said. "He caused 9/11 and by doing so, he took away what the country had been before, one without terror alerts and men in caves who we are told want to kill us."
So what now that Osama bin Laden is dead? The young people still fear terrorism. But could it really be that the worst of the terrorist nightmare, the scourge of a generation, has eased? If so, that helps explain the conflicted and complicated reactions of the young people who spilled into the streets. They were there to be among their peers, in the mix of relief and hope. To cheer, chant, and sing of an America they've never known and so desperately want to hold.
Sam Fulwood III is a Senior Fellow at the Center for American Progress.
See also:
The positions of American Progress, and our policy experts, are independent, and the findings and conclusions presented are those of American Progress alone. A full list of supporters is available here. American Progress would like to acknowledge the many generous supporters who make our work possible.
Authors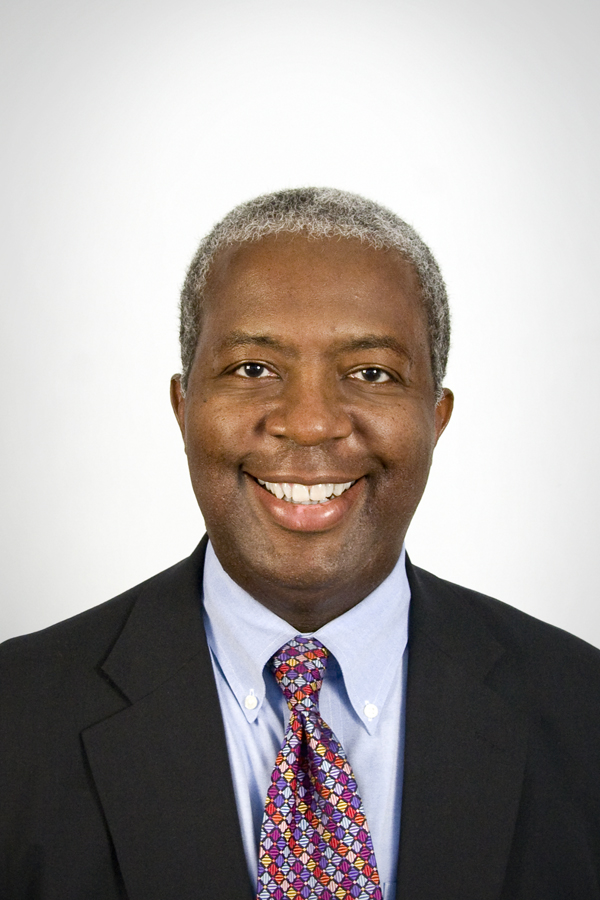 Senior Fellow
Explore The Series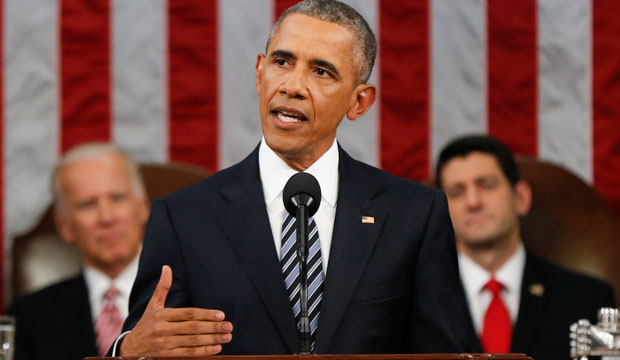 Previous
Little-Known History Makes a Big Difference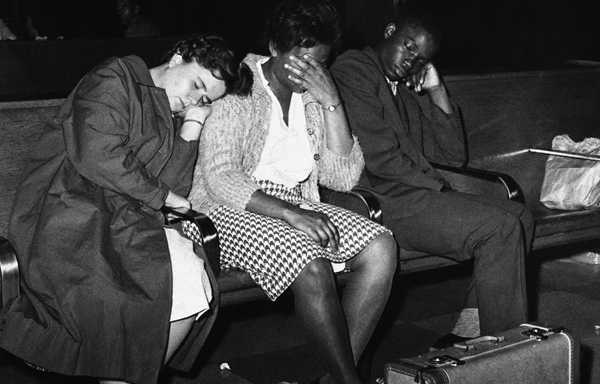 Little-Known History Makes a Big Difference
Next
Antiracism Increasingly a Black and White Affair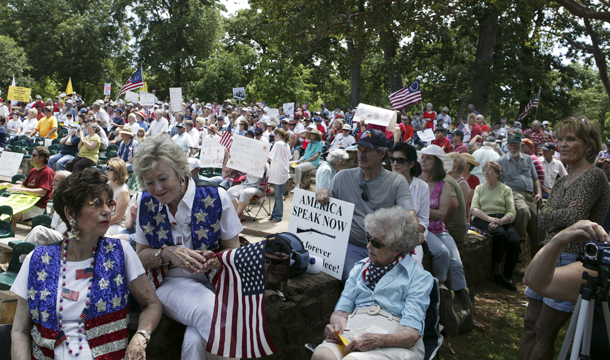 Antiracism Increasingly a Black and White Affair