Antiracism Increasingly a Black and White Affair
Antiracism Increasingly a Black and White Affair
Sam Fulwood III explores the growing divide over what racism means today among blacks and whites, and how calculating conservatives are seeking political advantage from it.
Part of a Series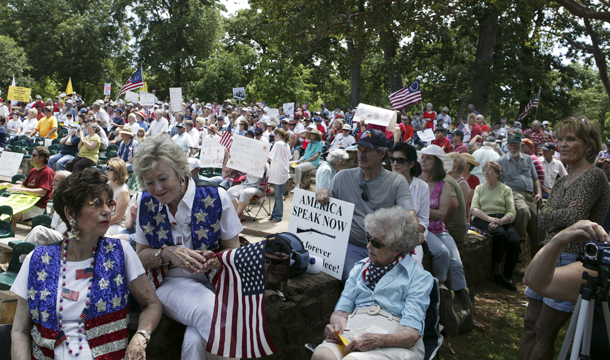 For all the babble heralding an end of antiblack racism signaled by the 2008 election of Barack Obama as the nation's first African American president, here come Michael I. Norton of Harvard Business School and Samuel R. Sommers at Tufts University suggesting that many white Americans believe the nation overshot the goal.
If Norton and Sommers are correct, then most white Americans are increasingly convinced that bias against black Americans is a historic relic, a quaint artifact of dead and discarded behaviors unworthy of continued conversation or political problem solving. Thank you very much, President Obama.
But not so fast, say Norton and Sommers; we're not all living in one, big, happy postracial family. Far from it. Why? Because many of the same white Americans who look at the president and see the end of antiblack bias are raising a ruckus that racism lives on. Only now, they argue, it's morphed into payback aimed at white Americans.
Writing in the scholarly journal Perspectives on Psychological Science, Norton and Sommers say their national survey of randomly picked respondents suggests a profound and widening gap between the perceptions of black and white Americans on the nature of racism in our society. The researchers asked 209 white respondents and 208 black respondents to grade on a 1-to-10 scale (with 10 representing the highest level of racism) how much race-based discrimination did their respective group encounter for each decade since the 1950s.
Totaling up the individual responses, Norton and Sommers found that black respondents on average believe antiblack bias is declining, from 9.7 in the 1950s to 6.1 in the 2000s. During the same period, black respondents said there was a negligible increase in antiwhite discrimination of 1.4 in the 1950s to 1.8 in the 2000s. Meanwhile, white respondents on average felt that black Americans made even greater gains than black Americans perceived. White Americans said antiblack bias dropped from 9.1 in the 1950s to 3.6 in the 2000s.
But the shocking finding was that white respondents on average believe racism has reversed course, perceiving that antiwhite bias more than doubled from 1.8 in the 1950s to 4.7 in the 2000s. Put another way, the two researchers conclude that white Americans perceive bias against them was a greater social problem during the first decade of the 21st century than it was for black Americans.
"This emerging perspective is particularly notable because by nearly any metric—from employment to police treatment, loan rates to education—statistics continue to indicate drastically poorer outcomes for Black than White Americans," Norton and Summers write.
So what gives? How do many white Americans' attitudes run so contrary to the ample empirical data that suggest otherwise? Simple, say Norton and Sommers. These white Americans, they say, disregard the facts and embrace a false perception that obvious black advancement must come at their unobserved expense. "We propose that Whites' belief about the increasing prevalence of anti-White bias reflects a view of racism as a zero-sum game, which can be summed up as 'less against you means more against me,'" Norton and Sommers write.
If this disturbing finding is true—and I believe it is—then it goes a long way to explain the logic undergirding the fight against President Obama's political agenda. Early on, conservatives in Congress decided their strategy would be to oppose everything the president supported, even if it sacrificed sound public policy or fiscal necessity. And, for added zest, they refused to speak out against their surrogates who launched a race-based campaign to cast aspersions on President Obama's legitimacy to hold the office.
From the early placard-waving Tea Party activists to the vile rumor mongering of Fox News entertainers to deceitful lies about birth certificates and the refusal of leading conservative politicians to denounce any of it, an inescapable pattern emerges. No claim was too ridiculous or outlandish because it all worked to foment fear among whites susceptible to the charge suggesting that the black president wasn't interested in helping people like themselves.
What's more, as black Americans maintained their faith in President Obama, more and more white Americans responded to the constant media and political battering. Case in point: The president's support among white Americans dipped dramatically after President Obama spoke candidly in the wake of the arrest of Harvard professor Henry Louis Gates Jr. The takeaway message was obvious: If black folks were cheering, then surely white folks were suffering.
As the 2012 presidential campaign gears up in the coming months, this approach could swell and get real ugly. In some ways, it's already happening. Before he decided to drop out of the race for the Republican presidential nomination, business mogul and trash-television producer Donald Trump ascended to the highest level in early polls by raising questions about President Obama's birth certificate and arguing he was undeserving of his Ivy League education. Trump's no fool. He didn't get rich by overestimating the willingness of people to be distracted by shiny towers as he emptied their pockets into his own.
Trump got the publicity he wanted, but what about former House Speaker Newt Gingrich, another GOP presidential hopeful? Presumably in the race for the long haul, he picked up the race-baiting banner and rushed forward with dog-whistle attacks on President Obama. During Sunday's episode of NBC's "Meet the Press," Gingrich called the president the nation's "first food-stamp president." Who can legitimately claim not to understand the reference?
As The Washington Post blogger Adam Serwer accurately noted, Gingrich knew what he was doing even as he feigned indignation at being called out for this not-so-subtle, race-based verbiage. "Perhaps it's best to just point out that whatever Gingrich's motivations, he's not dim enough to have been unaware of how these remarks would be received, and that whatever controversy emerges as a result is probably by design," Serwer wrote.
Yes, the race for 2012 has begun. Sadly, some politicians are willing—eager even—to wallow in the foul, racist muck to seek the approval of those white Americans who see a rapidly changing and diversifying society yet vainly want to sustain their traditional hegemony by latching onto politically calculating right-wing rhetoric aimed at their worst instincts. I don't believe these conservatives can succeed. But if I'm wrong, it will be the result of irrational fears and emotions overwhelming facts and common sense.
Sam Fulwood III is a Senior Fellow at the Center for American Progress.
The positions of American Progress, and our policy experts, are independent, and the findings and conclusions presented are those of American Progress alone. A full list of supporters is available here. American Progress would like to acknowledge the many generous supporters who make our work possible.
Authors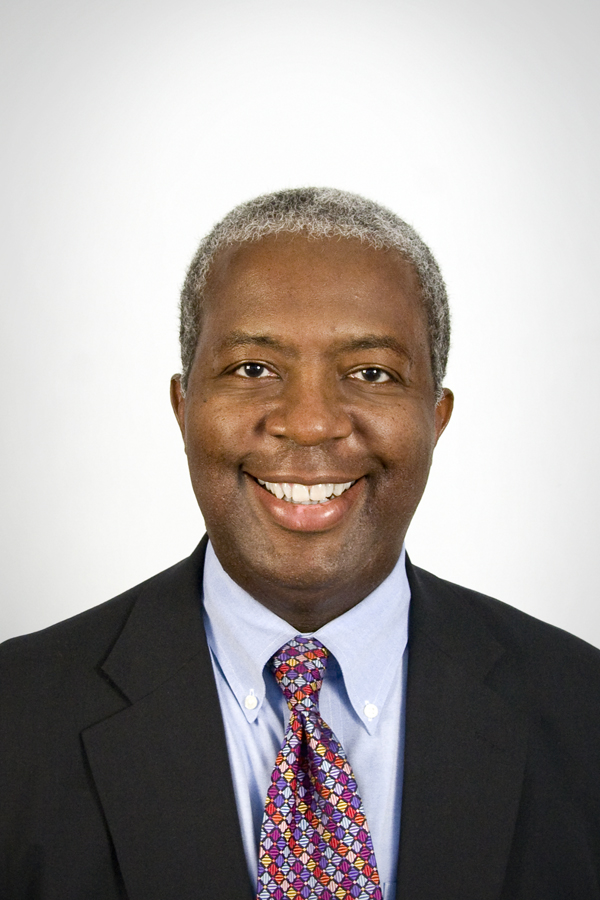 Senior Fellow
Explore The Series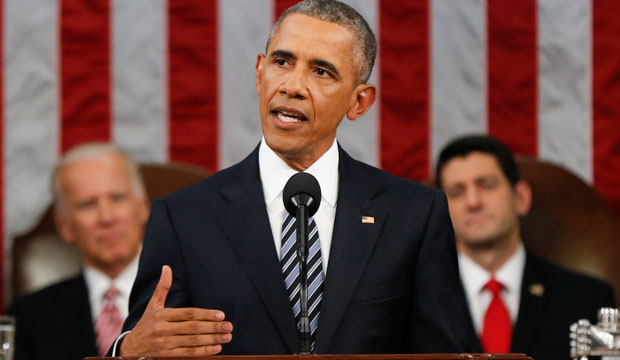 Previous
Osama's Death Unites Americans that Came of Age After 9/11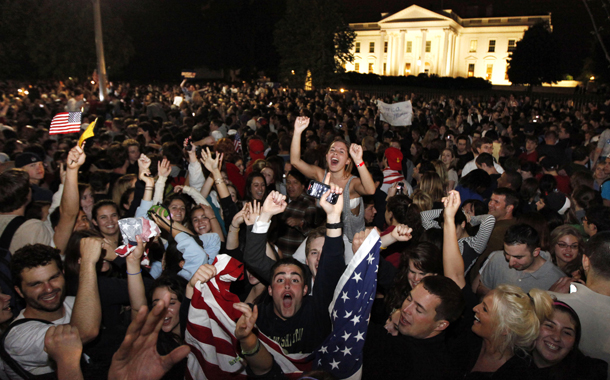 Osama's Death Unites Americans that Came of Age After 9/11
Next
Playing the Dozens