Let's Talk About Race and Poverty
Let's Talk About Race and Poverty
The presidential candidates' unwillingness to discuss these two major issues is a shameful failure of courage and leadership.
Part of a Series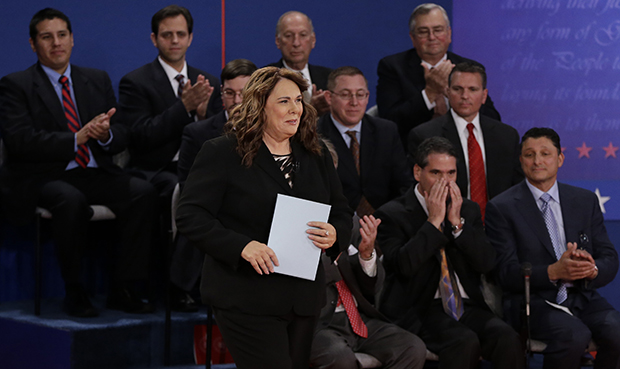 After all is said and done, either President Barack Obama or his Republican challenger, former Massachusetts Gov. Mitt Romney, will be elected president in two weeks, and neither will have spoken at length during the yearlong campaign about race or poverty—two serious challenges facing the country as we become a more diverse and economically stratified nation.
This is no accident. Americans don't like to deal with the prickly and sensitive issues raised by racial discrimination and income inequality. Even under the best of circumstances—say, during a booming domestic economy or at times of peace and prosperity abroad—we shy away from taking stock of the lingering effects of discrimination, prejudice, and poverty on the lives of millions of our fellow citizens.
Little wonder, then, that during a high-stakes presidential campaign, neither of the leading candidates waded into these dangerous waters. I can only assume by their shared silence on this issue that neither felt the matter important in their charting a course to victory. Perhaps avoiding a discussion about race and poverty is a shrewd political strategy.
But it's not the best decision for our nation.
So it came as a grave disappointment that after a series of three presidential debates and one vice presidential debate, issues related to race, diversity, or income inequality as they relate to poverty never rose to the forefront of either of the Obama or Romney campaigns' talking points. To the extent that racial issues rose (and fell) during the campaign, it was likely a political tactic and not serious public policy, as Thomas B. Edsall, a journalism professor at Columbia University, observed in a column for The New York Times.
Indeed, the picture above, captured from a past presidential debate, only makes clearer how obvious the avoidance of this matter has been. How is it possible that a photograph taken from any angle at a nationally broadcast presidential debate could contain only the faces of white men among those selected to ask questions of the next president? In a nation that will soon have a majority population comprising racial and ethnic minorities, how could it be that Michael Jones was the lone black person allowed to pose a question at the debate?
Sure, the Gallup Organization was charged with selecting an audience of undecided likely voters. But as blogger Chris Petrella—a doctoral candidate in African American studies at the University of California, Berkeley—pointed out after the debate, "The crowd was almost entirely white."
Petrella, who is also white, noted that failing to assemble a more diverse audience for the debate ensured a limited choice of questions and "distorted the racial composition of the American electorate in front of 60+ million viewers. Misrepresentations such as these insidiously reinforce the notion that only racially privileged bodies (read: white) are worthy of democratic participation and capable of self-governance."
That line of reasoning prompted Rashad Robinson, executive director of Color of Change—a grassroots community organizing and political activist group—to issue a statement to POLITICO, complaining about the lack of diversity in the debate audience:
While the audience was meant to reflect undecided voters, the lack of diversity among the town hall participants—and with it the perspective of the vast majority of the questioners—pointed to a different problem altogether: a failure on the part of the Gallup Organization and the Presidential Debate Commission to select a more representative group. This combined with the all white cast of debate moderators points to a clear issue the debate commission will have to address if they want to produce forums that truly represent the diversity of our country.
In response to Robinson's concerns, Gallup told POLITICO it followed the procedures to select only undecided voters that were followed by the Commission on Presidential Debates and approved by both the Obama and Romney campaigns. "Uncommitted voters do not necessarily share the overall demographic characteristics of the total electorate," the Gallup spokesperson wrote to the online publication.
Whatever. The composition of the debate audience doesn't excuse the exclusion of questions regarding two of the nation's most pressing issues. Even without prompting or a question from a racial or ethnic minority voter, both the Obama and Romney campaigns should have offered the entire electorate an opportunity to hear their specific visions on how best to alleviate persistent poverty in America as our nation becomes more and more racially and ethnically diverse.
To be sure, the presidential candidates owe voters an honest and candid discussion of poverty that isn't muddled by racial stereotypes. For example, political leaders rarely talk about the white poor, who comprise the largest number of people living in poverty. Writing on TheRoot.com, commentator Zaheer Ali made clear that viewing poverty exclusively through a racially coded lens is a grave mistake:
Our national conversations about poverty—so entangled with race in unspoken ways—have rendered the white poor invisible and the black poor pathological, and undermined our attempts to gain majority support for antipoverty programs. Led to believe that the poor are "other people's problems," a significant portion of Americans have come to view social welfare programs designed to assist the poor as attempts at wealth redistribution—not just across class lines but across the unspoken, coded racial lines.
But a recent study released by Fairness and Accuracy in Reporting, a Washington, D.C.-based media watchdog group, "found poverty barely registers as a campaign issue." The organization noted that mainstream reporters have used "rules [that] are selectively applied," permitting discussions of poverty only after a candidate has brought it up. As a result, less than 1 percent of presidential campaign coverage between January and June of this year focused on poverty. "In the current election year, when neither the incumbent Democratic president nor any of his challengers in the GOP primary have been making poverty even a minor issue, such 'rules' are relegating tens of millions of struggling citizens to virtual invisibility," the report stated.
Make no mistake. There's not an American who isn't aware of the demographic changes sweeping across our nation and the impact it will have on our future. Even if we don't speak candidly in public about it, we notice the faces of children entering public schools, where more than 150 different languages are now spoken. We notice the complexions of the would-be workers seeking day jobs on street corners. We worry about unacceptable rates of hunger and food insecurity, sometimes in plain sight on inner-city streets and sometimes hidden in suburban subdivisions.
As uncomfortable as it might be for the presidential candidates to speak up, their stubborn silence makes life all the harder for those Americans who struggle to make sense of what they see all around them. It is a shameful failure of courage and leadership for presidential wannabes to avoid talking about race and poverty in America.
Sam Fulwood III is a Senior Fellow at the Center for American Progress and Director of the CAP Leadership Institute. His work with the Center's Progress 2050 project examines the impact of policies on the nation when there will be no clear racial or ethnic majority by the year 2050.
The positions of American Progress, and our policy experts, are independent, and the findings and conclusions presented are those of American Progress alone. A full list of supporters is available here. American Progress would like to acknowledge the many generous supporters who make our work possible.
Authors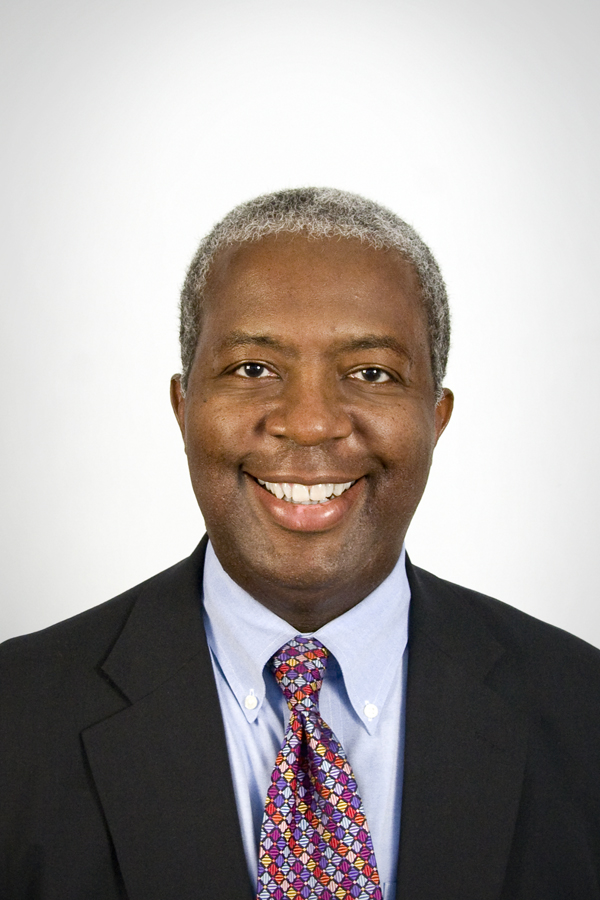 Senior Fellow
Explore The Series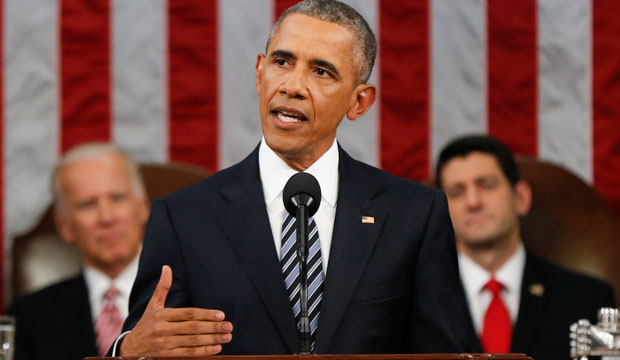 Previous
Right-Wing Executives Threaten Employees Over Election Results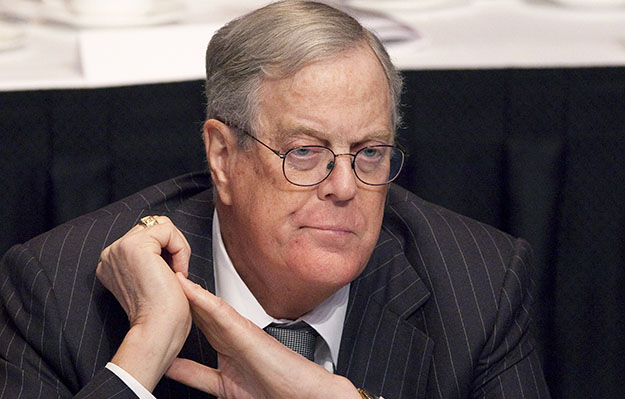 Right-Wing Executives Threaten Employees Over Election Results
Next
Final Lessons from the Campaign Trail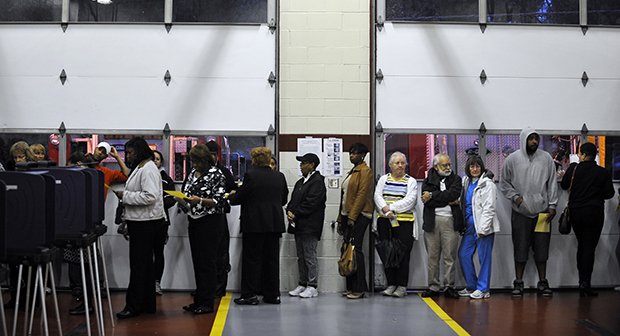 Final Lessons from the Campaign Trail