Qaddafi's Last Stand?
How the United States Can Respond as Tripoli Heats Up
John Norris and Sarah Margon detail steps the United States can take as protests and violence escalate in Libya.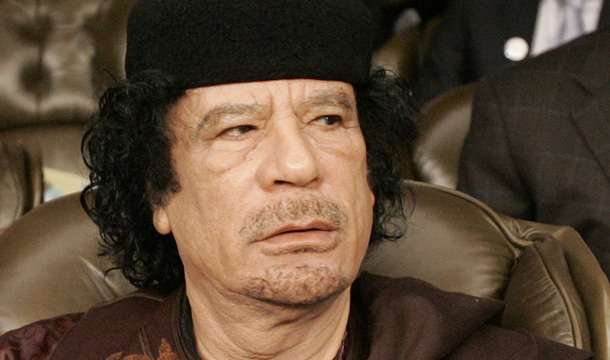 Libya stands at a remarkable moment. Moammar Qaddafi, the country's decades-long dictator, is again demonstrating his utter moral depravity by bringing in mercenaries and having his air force strafe unarmed protestors. Libya is no ally of the United States—unlike Egypt or Bahrain—and behind-the-scenes, president-to-president phone calls will likely yield little. But it is clear the United States can and must act when Libya's own U.N. delegation is calling for the establishment of a no-fly zone and calling Qaddafi's actions genocidal.
Bringing pressure on a government with so little regard for its people is no easy task. But some creative pieces of leverage can be deployed. Groups like the International Crisis Group and the Genocide Intervention Network have already called for some sensible steps, including the imposition of targeted sanctions on Qaddafi and his family, offering safe haven to Libyan pilots seeking to flee rather than carrying out orders to shoot civilians, imposing an international arms embargo of weapons sales to Libya, and moving toward the establishment of a no-fly zone over Libya.
Here are some additional measures the administration should consider.
First and foremost, the administration needs to convince Libyan business leaders that Qaddafi is a liability they can no longer afford. Qaddafi is already losing some important military commanders and he may well tumble without the backing of the commercial sector. This means senior Obama administration officials personally picking up the phone and talking to both European allies and executives at the largest oil companies operating in Libya including Eni, StatoilHydro, Occidental Petroleum, OMV, ConocoPhillips, Hess Corp., Marathon, Shell, BP, ExxonMobil, and Wintershall.
One doesn't normally look to oil companies to do the right thing. But they now have an enormous vested interest in helping push Qaddafi out. Libya has Africa's largest crude oil reserves and the uncertainty in that country has already started to rattle markets. If Qaddafi stays on his current course and remains Libya's leader, there will invariably be calls for an oil embargo from Libya, a proper U.N. war crimes investigation, and possibly a civil war. The oil business will be disrupted for a considerable period under all of those scenarios.
Libya's business community made enormous strides over the last decade because Libya's relations with the world increasingly normalized. That's about to disappear unless the business community—both inside and outside of Libya—makes clear that Qaddafi needs to be filing his flight plan to Venezuela today.
Second, administration officials should use the foundation they've made with Libya in recent years to appeal to engaged Libyan diplomats and encourage them to take a strong and vocal stance against violent response to dissent.
While our diplomatic relations with Libya have been notably uneasy since they fully resumed in 2006, the administration has worked closely with the Libyans on issues of mutual regional concern, including on Sudan and Chad. In fact, the State Department's 2010 "Human Rights Report" goes so far as to note that "[i]n recent years, Libya has played a helpful role in facilitating the provision of humanitarian assistance to Darfur refugees in Chad, contributing to efforts to forge a ceasefire between Chad and Sudan, and bringing an end to the conflict in Darfur."
Engaging with Libyan diplomats makes sense, particularly when the Libyans' own brethren are the targets of attacks. At the same time, administration officials should appeal to Libya's longstanding interest in playing a leadership role throughout the region. No one will take Libya remotely seriously as a regional player after the catastrophic attacks of recent days—unless Qaddafi goes.
Finally, another important tool to consider given the lack of traditional leverage is the growing—but still relatively modest—relationship between the U.S. and Libyan militaries. This relationship is in its infancy and remains highly sensitive given Libya's previous support for international terrorism. Still, the Obama administration sought funding for International Military Education and Training to promote "stabilization operations and security sector reform" in Libya in order to introduce Libyans to U.S. standards of military conduct.
These programs, while not without controversy, have led to scaled-up bilateral exchanges and visits—both of which can contribute to strengthening important alliances. They also suggest a thirst in some parts of the Libyan military for a more professional posture.
These inroads can provide yet another alternate path to press for an immediate cessation of violence particularly as the media continues to report on military defectors and as hired mercenaries are being deployed to unleash violence that some in Libya's own military find repugnant.
As Tripoli burns, the administration must use all of its levers—both direct and indirect—to respond to Qaddafi's outrageous actions and support the Libyan people.
John Norris is the Executive Director of the Sustainable Security and Peacebuilding Initiative and Sarah Margon is Associate Director for Sustainable Security at American Progress.
The positions of American Progress, and our policy experts, are independent, and the findings and conclusions presented are those of American Progress alone. A full list of supporters is available here. American Progress would like to acknowledge the many generous supporters who make our work possible.
Authors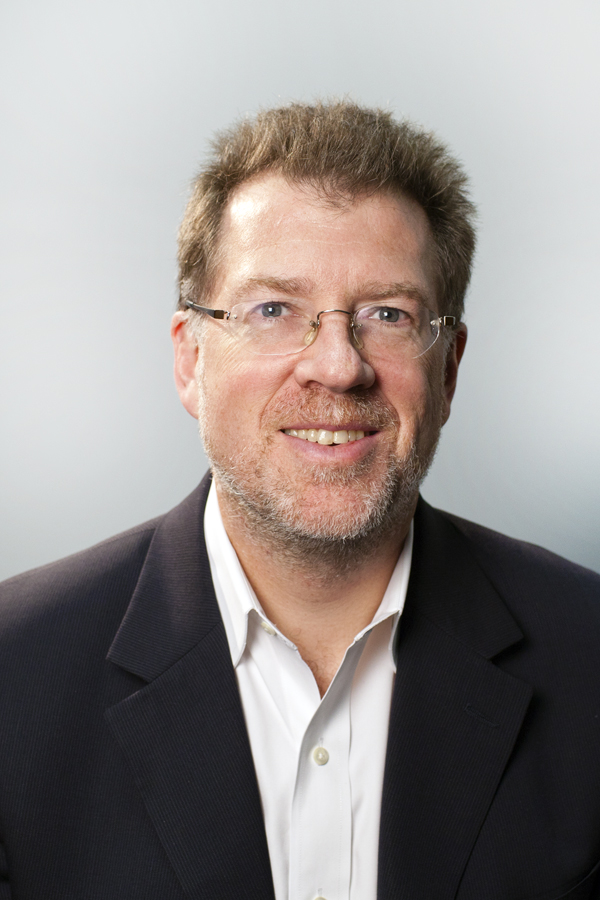 John Norris
Senior Fellow; Executive Director, Sustainable Security and Peacebuilding Initiative