The United States Needs a New Image
The United States Needs a New Image
Contrary to conservative commentators' opinions, America's image is declining rapidly around the world.
Part of a Series
Conservative commentators, no longer content with the erroneous assertion that U.S. public opinion on the Iraq war has shifted, have recently turned their attention to arguing that the U.S. image around the world is actually not in need of serious repair.
They say that only a few countries in "old Europe" and the Muslim Middle East really dislike us (and who cares about them?). Otherwise, everything is hunky-dory—no need to change a thing—especially not our noble mission in Iraq.
This view is so fabulously wrong that one hardly knows where to start.
Let's first take the issue of old Europe vs. new Europe. The claim seems to be that despite the collapse of favorable public opinion toward the United States in old Europe—Western European countries such as France, Germany, and the United Kingdom—the United States remains wildly popular in the dynamic, forward-looking new Eastern European states. This is not even remotely true. According to Pew Global Attitudes surveys, U.S. image between 2002 and 2007 sank about as much in new Europe as in old Europe—down 26 points in the Czech Republic, 26 points in the Ukraine, 21 points in Bulgaria, 20 points in Russia, 19 points in Slovakia, and 18 points in Poland. That's an average decline of 22 points. In the four old Europe countries where trend data are available—Britain, Germany, France and Italy—the average decline in U.S. favorability was 24 points.
So add new Europe to old Europe, and, of course, the Middle East as places where the U. S. image has suffered serious damage. But don't stop there. Every Latin American country surveyed in the Pew Global Attitudes study also showed a declining opinion of the United States since 2002, with particularly sharp declines in Venezuela (26 points), Argentina (18 points), and Bolivia (15 points).
Asia is more of a mixed bag over the same time period, with favorability down 32 points in Indonesia, 11 points in Japan, and 7 points in India, but up 5 points in Pakistan—though this gain only raises the level of U.S. favorability from 10 to 15 percent—up 6 points in South Korea, and up 8 points in Bangladesh.
Africa is by far the best continent for U.S. image, with no decline greater than 10 points, several small gains, and average favorability levels higher than any other continent.
Putting all this data together, we see a globe where the U.S. image has slipped in most places, and declined substantially in a number of important countries. The overall pattern is well-illustrated by the chart below, which compares, where data are available, the number of countries where the United States' favorability level has slipped between 2002 and 2007 (26 countries) to the number of countries where the U.S. image has improved (5 countries).
Contrary to the views of some conservatives, we do indeed have a lot of work to do in repairing the U. S. image around the world. Also contrary to the views of many conservatives, bringing our misguided adventure in Iraq to an end would be a good place to start.
The positions of American Progress, and our policy experts, are independent, and the findings and conclusions presented are those of American Progress alone. A full list of supporters is available here. American Progress would like to acknowledge the many generous supporters who make our work possible.
Authors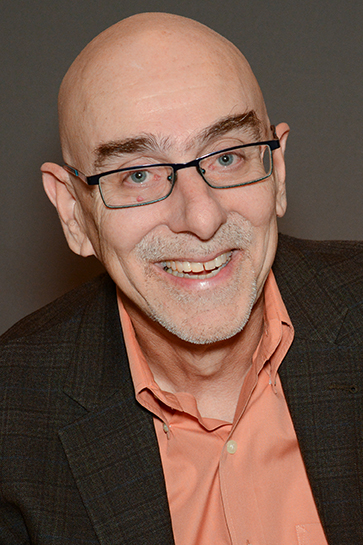 Ruy Teixeira
Former Senior Fellow
Explore The Series
Previous
Economic Concern Hits New High

Economic Concern Hits New High
Next
Pain at the Pump