Pride and Providence
President Obama wants to restore American global leadership to its post-WWII bearings, write Spencer P. Boyer and Ken Gude. That's exceptional.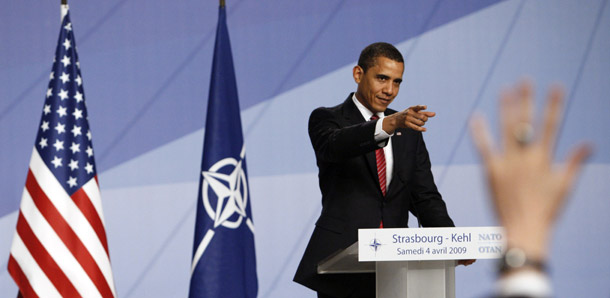 We believe America is an exceptional country, with both a great history of accomplishment and enormous promise of future achievement. Objectively, this should not be controversial, but of course it is.
The end of the Cold War allowed the concept of "American exceptionalism" to be hijacked by the neoconservative push to exempt the United States from the successful international system that prevailed against the Soviet Union. Soon, our nation's allies also came to view American exceptionalism through this distorted lens, and reacted with a predictable mix of fear and animosity. The result: a spiraling stagnation in relations with our allies, with each readily able to lay blame for failure with the other.
Fortunately, the message America is sending the world is now changing. President Barack Obama, in his first trip abroad since taking office, presented the United States to the world in ways that make it possible for all Americans to take great pride in our successes but still recognize that global leadership is not our divine right. The president reminded us that we are strongest when working in concert with a broad set of partners to advance our common goals. That is exceptional.
The world that existed before 1945 was chaotic and plagued by conflict and instability. Weak structures and a lack of participation from key players hampered successive efforts to establish institutions to bring order to international affairs—particularly the United States during the interwar period. After the unimaginable destruction of two world wars and the Great Depression, it was clear that the inability to create a strong rules-based system contributed to a continual cycle of violence and insecurity. It was time for change.
The birth of the United Nations and the Bretton Woods organizations—the World Bank, International Monetary Fund and other multilateral organizations—was the beginning of a new world order in which the United States—the overwhelming victor in World War II— assumed the mantle of global leadership. However, that leadership was exercised through a network of multilateral organizations and international institutions that would push the world towards a more peaceful and prosperous future.
Over the next several decades, tremendous progress was made in the areas of economic development, human rights, humanitarian law, environmental law, nuclear arms control, and international trade. While this success was not always shared as evenly or broadly as it might have been, the second half of the 20th century is unrecognizable when compared with the first.
Against all evidence, the far right wing in the United States has always been critical of the rules-based international system, even though Republicans played important early roles in its development. Former Presidents Eisenhower, Nixon, Reagan, and George H.W. Bush generally operated within it, yet the far right refused to go along. Emblematic of this was former congressional leader Newt Gingrich, who famously castigated Reagan, ironically the current hero of the far right, simply for negotiating arms reductions with the Soviet Union.
But it was the collapse of the Communist bloc that precipitated the takeover of the conservative foreign policy establishment by the far right. Intellectuals argued that America had prevailed against the Soviets because we are exceptional and unique in history, and that the multilateral framework the United States helped create was actually a plot to constrain American power. They believed that the multilateral system was slow and cumbersome, and advocated for direct U.S. military intervention as the principal means to advance our international objectives.
The George W. Bush administration completed the takeover by the first year. Instead of working with our partners on developing international agreements that would further U.S. interests, the administration chose to walk away from negotiations in a manner that antagonized much of the world. The shock of the September 11 attacks emboldened President Bush to disregard international rules in favor of a pre–World War II reliance on raw power and ad hoc alliances.
The war in Iraq, Guantanamo Bay, and Abu Ghraib further pushed the United States away from our allies. The belief that the post-Cold War United States was not a reliable partner took hold in Europe and around the world. Problems festered unresolved. Crises grew unchecked. The world is again chaotic and plagued by conflict and instability. Again, it is time for a change.
President Obama understands that the onus is on the United States to begin that evolution, but that we all need to recognize each of our nation's own recent culpability and break out of the familiar patterns that have imperiled cooperation for much of the past two decades. That's why the president told a town hall style meeting in Strasbourg, France last week that:
"In America, there's a failure to appreciate Europe's leading role in the world… [and] times where America has shown arrogance and been dismissive, even derisive. But in Europe, there is an anti-Americanism that is at once casual but can also be insidious."
The extreme right in America reacted predictably, demonstrating anew they are more concerned with rebuking any perceived slight on the United States than with getting the global economy going or preventing terrorist attacks. Political Commentator Sean Hannity whined that he was "tired of Obama pandering to what I consider to be the worst instincts of those who hate this country." Never mind the irony that Hannity demonstrates the truth of Obama's statement or that Obama is just as critical of European flaws, Hannity's know-nothing patriotism plays well to the base.
Obama is trying to wrest the United States away from the far right and portray an America that can be both great and imperfect—that can resume the mantle of global leadership but still require the assistance of partners to achieve its goals. More capable partners exist today in large measure because of the multilateral system success American neoconservatives have been so eager to destroy.
We now face similar threats to peace and prosperity that challenged a previous generation. President Obama recognizes that many countries are unique and exceptional and can make important contributions, but our best chance at success is to marshal these forces into a whole that is greater than the sum of its parts. He went on to tell the Strasbourg audience:
"I believe in American exceptionalism, just as I suspect that the Brits believe in British exceptionalism and the Greeks believe in Greek exceptionalism… the fact that I am very proud of my country and I think that we've got a whole lot to offer the world does not lessen my interest in recognizing the value and wonderful qualities of other countries, or recognizing that we're not always going to be right, or that other people may have good ideas, or that in order for us to work collectively, all parties have to compromise and that includes us."
This style of confident and respectful American leadership should be good news to America's allies because it looks as if they have a president in Washington who wants to work collaboratively to solve our common challenges. For some, of course, it is also the bad news. The reason: America's allies have lost their excuse for inaction.
Stagnation breeds its own inertia. It remains an open question if the United States and our allies can change our ways fast enough to adequately respond to numerous immediate crises, whether it is the collapsing global economy, NATO in Afghanistan, or the rapidly warming planet. Obama is intent on forging genuine partnerships to address the growing challenges of the modern world. For all of America's allies who rightfully complained about the United States acting alone, its time to step up and deliver.
Neoconservatives, however, are not interested in solving these problems whether in or out of power. We hope that America's allies recognize the significance of this moment and join with the new president to put the world back on the right track. The former presidential campaign spokesperson for Sen. John McCain (R-AZ), Nicole Wallace, recently said of Obama, "I think at his core he does not seem to believe in American exceptionalism, the way more Republicans define it." We couldn't agree more, and we couldn't be happier.
Spencer Boyer is Director of International Law and Diplomacy at the Center for American Progress. Ken Gude is Associate Director, International Rights and Responsibilities at the Center. Boyer co-edited and Gude contributed to the book, Power and Superpower: Global Leadership and Exceptionalism in the 21st Century. To read more of the Center's foreign policy analysis and policy recommendations please go to the National Security page of our website.
The positions of American Progress, and our policy experts, are independent, and the findings and conclusions presented are those of American Progress alone. A full list of supporters is available here. American Progress would like to acknowledge the many generous supporters who make our work possible.
Authors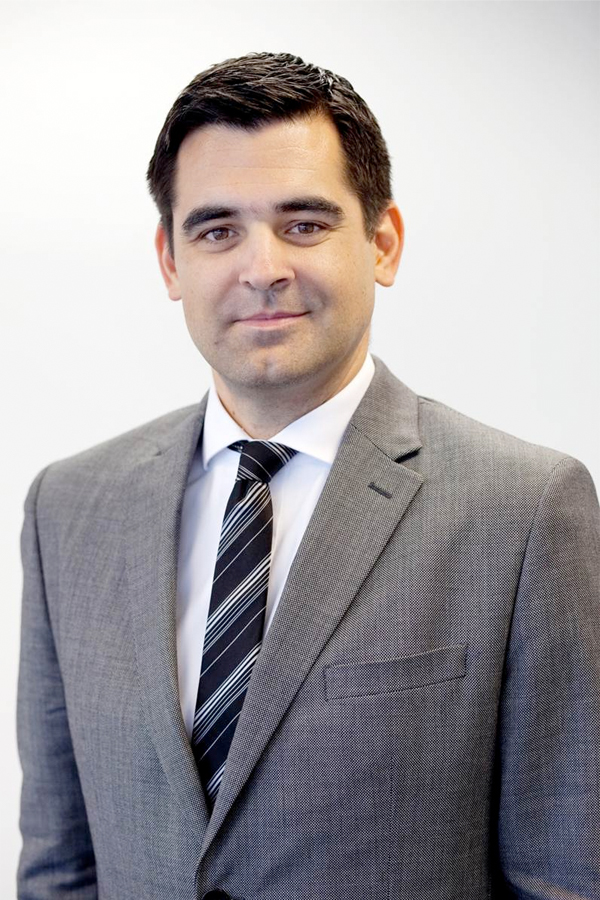 Ken Gude
Senior Fellow