Pakistan: The Next Steps
Caroline Wadhams and Brian Katulis in Pakistan observe election and post-election coalition efforts, and ask Bush administration not to interfere.
Read Caroline Wadhams and Brian Katulis' other dispatches from Pakistan:
Turning a Corner: Pakistan Elections Offer Promise
Pakistan's Enduring Challenges: Threats to U.S. Security Remain
The results of Pakistan's February 18 parliamentary elections continue to trickle in, but it is now clear that the opposition parties have summarily defeated the party of President Pervez Musharraf, the Pakistan Muslim League-Q, and are demanding change. Despite fears of violence, a population disillusioned with Pakistan's leaders, and a severely restricted pre-election environment, Pakistanis turned out to vote and made clear that the status quo is no longer acceptable.
With the vote counting near complete, the late Benazir Bhutto's Pakistan Peoples's Party has so far received the most number of seats in the National Assembly, the lower house of the parliament, winning 88 out of the 267 general seats. Close behind is Nawaz Sharif's party, the Pakistan Muslim League-N, with 65 seats, and then Musharraf's Pakistan Muslim League-Q, with only 38 seats. There is now no doubt that this was a serious drubbing of the Bush administration's "indispensable ally."
We are currently in Islamabad with a U.S. election observation delegation organized by Democracy International. Today our delegation released its preliminary report on the group's assessment of Pakistan's elections. Our group's conclusions were that the elections exceeded expectations, providing a true opportunity for Pakistani voters "to express their will."
But we also acknowledged that fundamental flaws in the pre-election environment "prevented the election from meeting international standards" and noted that there were significant problems on election day, including "inaccurate voter lists, limited voter turnout and low participation of women." Despite these problems, the mood is jubilant from our vantage point in Islamabad.
Pakistanis are accepting the outcome of these results as legitimate. No major party has rejected the outcome, and the Pakistan Muslim League-Q has even conceded defeat. A spokesman for the PML-Q, Tariq Azeem, said that the "voters have delivered their verdict, and as democrats we accept their verdict." Depending on how the post-election bargaining develops, this election could actually go down as the first peaceful transition of political power in Pakistan's 60-year history.
The Pakistani media are now vigorously debating what the elections mean for Pakistan's future and the political landscape. Because the PPP did not receive an outright majority of the seats in the National Assembly, they will need to create a coalition with other opposition parties. In the days and weeks ahead, Pakistan's newly-elected leaders will settle into tough and perhaps protracted negotiations about forming a new government. How they conduct these negotiations will either make or break the country.
Different scenarios for the coalition government are being discussed. President Musharraf's ouster seems imminent, but not assured. Despite calls by the PPP and the PML-N that he step down, President Musharraf has refused and says he intends to complete his five-year term. If the PPP decides to ally with the PML-N, its long-standing rival, to form a government, it is almost certain that they will remove Musharraf from the presidency.
Asif Ali Zardari, the leader of the PPP and the husband of assassinated former prime minister Benazir Bhutto, has stated that he will meet with Sharif and other opposition leaders "to form a government of national unity." But if the PPP reaches out to Musharraf's party because of deep disagreements with the PML-N, as was discussed prior to Benazir Bhutto's assassination, then Musharraf could survive.
The Bush administration continues to demonstrate a shocking tone deafness and incompetence when it comes to U.S. policy toward Pakistan. Just recently, the White House press secretary stated that it was too early to tell whether elections had weakened Musharraf's power. In even more disturbing remarks, she continued: "I think what President Musharraf has shown is an ability to provide for the country a chance to be confident in their government."
Furthermore, sources in Islamabad tell us that the administration is asking the PPP to explore forming a coalition government with PML-Q rather than to reach out to former prime minister Sharif's PML-N. In short, the Bush administration may be trying to keep Musharraf in the game and sideline Sharif. The Bush administration has been nervous about Sharif because of his historical closeness to the religious parties in Pakistan, yet sidelining the PML-N could be potentially destabilizing for Pakistan as it controls the heartland of Pakistan through control of the Provincial Assembly in Punjab.
The Bush administration needs to let Pakistan's political parties do their own parliamentary horse-trading without U.S. pressure, but we worry that the administration has refused to learn the lessons of its failed policies in Pakistan. Its efforts to negotiate a deal between President Musharraf and Benazir Bhutto prior to her assassination served to delegitimize her for many Pakistanis, making her a greater target for anti-American extremists in Pakistan.
The administration's consistent over-reliance on President Musharraf emboldened an authoritarian figure who has weakened the nation's independent judiciary and media, making the United States appear to be a force against democracy and the Pakistani people. What's more, U.S. policy has done little to counter the strengthening militant groups in Pakistan. If anything, the administration's ham-handed policies have only inflamed a fragile political and security environment in the country.
Millions of Pakistanis took a leap of faith that their votes on election day might matter. The time is fast approaching for the country's leaders to prove that they will honor the votes they received by working with others to tackle Pakistan's considerable problems today, rather than getting caught up in the past. It is now the decision of Pakistan's leaders and its people to determine what happens next. The Bush administration must back off.
Read Caroline Wadhams and Brian Katulis' other dispatches from Pakistan:
Caroline Wadhams is a National Security Senior Policy Analyst at the Center for American Progress. Brian Katulis is a Senior Fellow at the Center.

The positions of American Progress, and our policy experts, are independent, and the findings and conclusions presented are those of American Progress alone. A full list of supporters is available here. American Progress would like to acknowledge the many generous supporters who make our work possible.
Authors Caroline Wadhams
Senior Fellow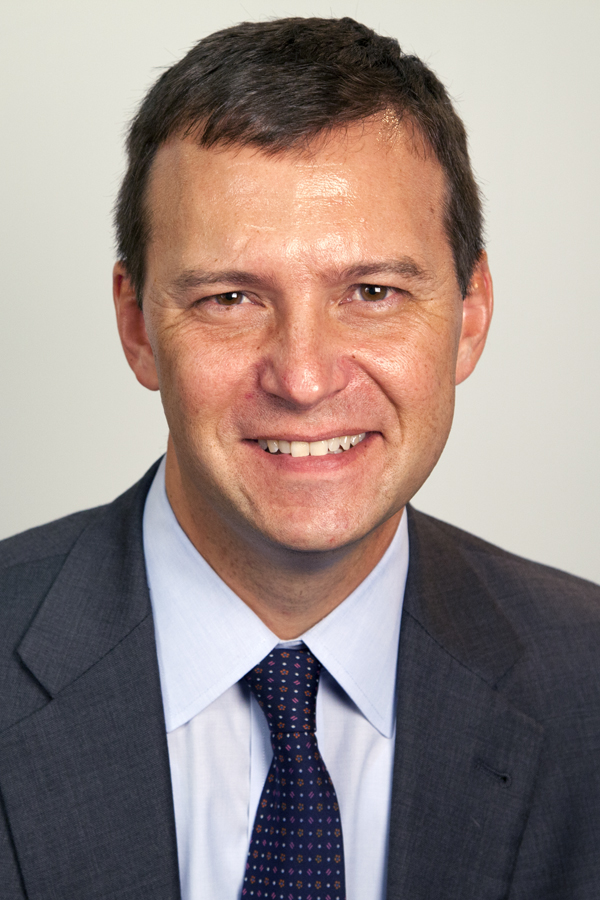 Senior Fellow