P. Diddy Commences a Debate
P. Diddy Commences a Debate
Critics of Howard University's choice of commencement speaker fail to see how his artistic and business successes have inspired a generation of Americans.
Part of a Series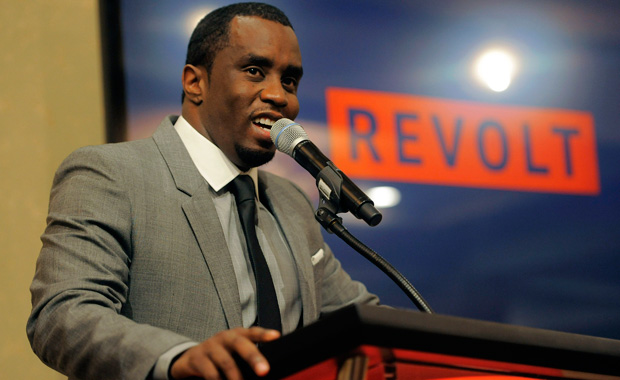 Spirited discussions are neither new nor novel when the Center for American Progress Leadership Institute fellows gather for their monthly discussions. Usually, the conversations revolve around some pressing public policy issue or current political event that inspires debates. But last week, the hotly debated topic was something totally different—Howard University's choice of a commencement speaker.

Always eager to showcase the ideas of the Leadership Fellows, regular "Race and Beyond" columnist Sam Fulwood III, who directs the Leadership Institute, asked one of the more outspoken members of the class to share his point of view in this week's column. The views expressed below are his alone.
Sean "P. Diddy" Combs will be the 2014 Howard University commencement speaker, and some folks aren't happy about it.
Combs, who garners as much attention for his perceived narcissism as he does for being a titan of hip-hop culture, dropped out of Howard University in 1990. But his lack of a college education hasn't stopped him from becoming a fixture in pop culture and a music producer with a generation of fans that have come of age grooving to his beats. As if to underscore his self-absorbed nature, he's changed his name to mark different points in his career; in turn, he's been known as "Puff Daddy," "Sean John," and, perhaps most famously, "P. Diddy."
Even when others complain about him or his business practices, Combs has to have the last word. In 1999, for example, the rap group The LOX broke from his record label, claiming in their song "Breathe Easy" that they weren't going to wear "shiny suits" anymore. Of course, Combs came back on the group by giving himself yet another moniker in his rebuttal rap "Shiny Suit Man."
But hyped alter egos aside, Combs is one of the foremost influencers of contemporary American culture, topping the Forbes Five List of Hip-Hop's Wealthiest Artists in 2014. This is due in part to the extension of his business portfolio through the launch of Revolt TV, a music-centric Internet channel that seeks to fuse the best features of social media with commentary from new artists. Combs plans to formulate a better experience for music purists and fans alike with his own network, drawing from the experiences of Oprah Winfrey and Bob Johnson.
With Revolt TV, Combs stays true to his previous power moves: the Ciroc vodka deal with Diageo; the recent acquisition of DeLeon tequila; the development of the Sean John clothing brand, a cornerstone of urban streetwear in the early 2000s; and, most prominently, the establishment of Bad Boy Records, which launched the careers of  luminaries such as The Notorious B.I.G. and Janelle Monae. Collectively, Combs' ventures have proved his staying power as both an influential connoisseur of American cultural interests and a business mogul.
For some Howard University students, however, Combs' accomplishments don't represent the caliber of commencement speakers they expect on Graduation Day—speakers who invoke an inspirational tone built on the memory of shared experiences. This judgment, of course, is not based on the merits of his success. Rather, it's rooted in the fact that he dropped out of Howard nearly 15 years ago. To his critics, who have taken to the Twittersphere and other social media outlets to vent their displeasure, allowing him to speak represents more than a few choice words from a failed student; it is instead a celebration of someone who didn't accomplish what the graduating class did: Combs never earned a sheepskin diploma. Adding insult to injury, the university will give him an honorary doctoral degree in humanities during the graduation ceremony, for which Kira Davis, writing for IJReview.com, deemed him undeserving.
But why criticize Combs for not being a college graduate?
Bill Gates and Steve Jobs have offered salient advice to graduating college students without a hint of objection. For Jobs in particular, the title of technology innovator seemed to bolster the expectations for his Stanford University speech in 2005. No one dared mention the fact that his list of technological accomplishments wasn't supported by a degree—a list, by the way, that includes the iPhones that will no doubt be in evidence at every upcoming commencement ceremony across the land.
For Combs, however, the catalogue of his work—and, undoubtedly, its connection to hip-hop—seems to draw a dividing line between certain classes of educated black folk. His lack of a degree seems to be a mountain too high for him to climb.
Such narrow thinking may have roots in the legacy of historically black colleges and universities, which have used credentialed education as a lever to lift up generations of African Americans. Indeed, perhaps part of the animus toward Combs rests in the more recent obsession with their relevance. The financial challenges facing these institutions are also no secret.
Combs' critics seemingly want to celebrate only those people who most closely represent the stalwarts of old: the civil rights activists, the history makers, and the earlier trendsetters. These are the charter members of the old social order, but they don't represent the current generation. Critics fail to see any reflection of their previous ambitious selves in Combs' new entrepreneurial identity. They are blind to the cultural and entrepreneurial talents that Combs has developed from his love of hip-hop and to how hip-hop music has shaped the vision of an entire generation of Americans. No, that's still thinking too small: Combs and hip-hop have helped create a global village of music. Today, people listen to and enjoy hip-hop around the world.
So I don't denounce Combs' address. I welcome hearing what he has to say to the next wave of brilliant Howard graduates, even if he's not one of them. Who knows, he may announce from the stage that he's adopted a new name: Dr. Sean Combs.
Or he might rap, "take that take that."
Devon Rollins, a member of the 2014 class of the Leadership Institute at the Center for American Progress, is a professor at the Institute for College Preparation at Georgetown University and a Senior Information Systems Engineer at MITRE Corporation.
Applications are now open for the next class of the CAP Leadership Institute. For more information about the Fellows program or to apply, please follow this link. The application deadline is July 18, 2014.
The positions of American Progress, and our policy experts, are independent, and the findings and conclusions presented are those of American Progress alone. A full list of supporters is available here. American Progress would like to acknowledge the many generous supporters who make our work possible.
Explore The Series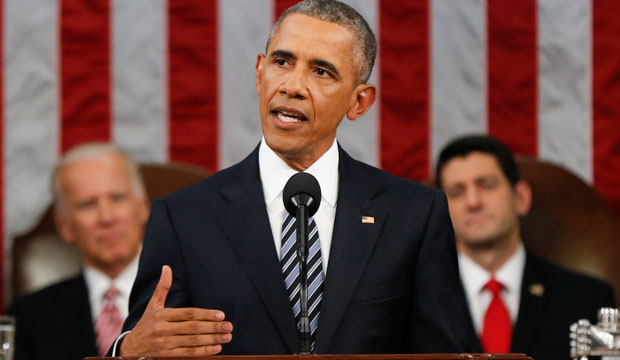 Previous
Challenges Remain in the Battle for Equal Rights
Challenges Remain in the Battle for Equal Rights
Next
Calling Foul Against Racism in the NBA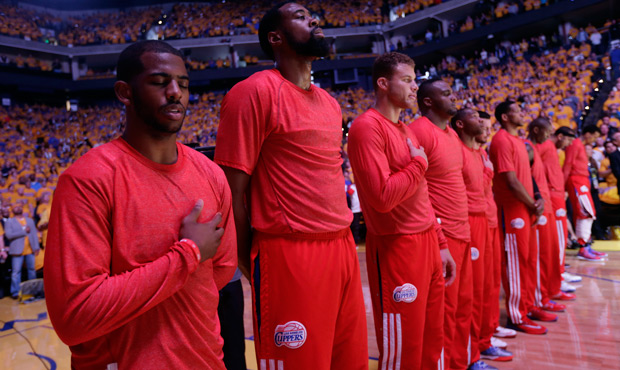 Calling Foul Against Racism in the NBA