Now We're Talking
A Look at Current State-Based Foreclosure Mediation Programs and How to Bring Them to Scale
Report from Alon Cohen and Andrew Jakabovics examines current state-based foreclosure mediation programs and offers proposals for how to bring them to scale.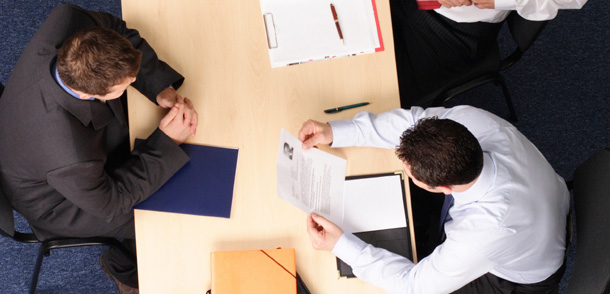 Read the full report (pdf)
Download the executive summary (pdf)
Download the report to mobile devices and e-readers from Scribd
There is a growing recognition in states across the country of the value of requiring foreclosure mediation when homeowners and their lenders and mortgage service companies enter the foreclosure process. A year ago, the Center for American Progress was one of the first organizations to highlight the need for these foreclosure mediation services at the federal level, pointing out the effectiveness of several of these programs at the state level. Required mediation prior to foreclosure is not yet a part of federal efforts to prevent unnecessary foreclosures, either within the suite of Making Home Affordable programs, or as part of loss mitigation efforts for federally backed mortgages. Still, there are encouraging signs; the number of states and municipalities that are in the process of implementing these kinds of mediation programs—joining other states that already boast such programs—are significantly on the rise since we completed our last report.
Today the number of jurisdictions with foreclosure mediation programs is nearly double the number a year ago, with jurisdictions in 21 states now offering foreclosure mediation or negotiation programs, up from 11 in our report last June. And we expect the list to continue to grow as legislation already introduced in additional states becomes law. What's more, the promise and practicality of foreclosure mediation is garnering support nationwide, including that of the American Bar Association.
Based on our in-depth analysis of existing foreclosure mediation programs and their successes (and failures) at bringing homeowners and their mortgage servicers together to settle claims without resorting to losing/taking the property in foreclosure, we find that the optimal programs are those in which the first mediation session is automatically scheduled by the state once the mortgage servicer initiates the foreclosure process. We recommend that automatic mediation programs should be available wherever a borrower lives in a state, and, to that end, local pilot programs in some states should be expanded statewide. Specifically, we recommend that:
States with so-called opt-in mediation programs, which require the homeowner to ask for mediation services, should evolve to automatically scheduled mediation, which is often called mandatory mediation. This step would promote greater participation while resulting in the same high percentage of win-win settlements for homeowners and mortgage servicers.
States with mature pilot programs in selected jurisdictions now have foreclosure mediation as a proven solution to minimize foreclosures and should formalize them statewide.
In states with pending legislation that would implement robust mediation programs, we recommend swift passage of the legislation.
States with no mediation program and no plans for one should work through the state legislature and/or judiciary to put one in place.
In the body of our report we run through these key points, providing an update on the applicable states in greater detail along the way. (See table for a brief rundown of the various foreclosure mediation programs now operating in 21 states.)
Alon Cohen is SVP and general counsel of FightMetric LLC; Andrew Jakabovics is the Associate Director for Housing and Economics at the Center for American Progress.
Read the full report (pdf)
Download the executive summary (pdf)
Download the report to mobile devices and e-readers from Scribd
The positions of American Progress, and our policy experts, are independent, and the findings and conclusions presented are those of American Progress alone. A full list of supporters is available here. American Progress would like to acknowledge the many generous supporters who make our work possible.
Authors Alon Cohen
Consultant