North Korea and the War of Words
North Korea and the War of Words
North Korea's aggressive rhetoric and needless provocation can only serve to push the country further into global isolation and create more hardship for its long-suffering population.
North Korean leader Kim Jong-un and his country's army are engaging in a dangerous game of verbal brinkmanship with the United States and South Korea. While North Korea's war of words previously consisted of symbolic acts of defiance, recent moves suggest that the country may push the issue further by restarting their Yongbyon nuclear plant and cutting off South Korean entry into the Kaesong Industrial Complex near the North and South boundary line. Whether part of a deliberate and sophisticated strategy or a simple escalation of exaggeration and recklessness, North Korea's leader is bringing the Korean peninsula to a point of great tension, with the United States, China, Japan, the Republic of Korea, and the United Nations directly engaged in response.
Tensions between the United States, South Korea, and North Korea spiked dramatically following the successful December 12, 2012, long-range rocket test by the North Koreans. While the North Koreans claimed they tested the rocket to put a weather satellite into orbit, the clear dual-use military purpose raised alarm bells not only in Washington, D.C., and Seoul, but across the world as well. On January 22, 2013, the U.N. Security Council unanimously passed Resolution 2087, which instituted further sanctions on the North Korean ballistic-missile program.
North Korea tested another nuclear device in response to the resolution, just as it had in 2006 and 2009 following the passage of Security Council resolutions in those years, On February 12, 2013, seismic activity was detected in North Korea's North Hamgyong province, near the border with China. North Korean state media soon claimed a third successful nuclear test, with the South Korean Ministry of National Defense saying the blast was in the range of 6 to 9 kilotons. Notably, North Korea is the only country to test a nuclear weapon since 1999; both Pakistan and India conducted two tests each in 1998 but unilaterally declared moratoriums afterward.
Speaking shortly after the test, Sig Hecker, former director of the Los Alamos National Laboratory and currently a researcher and fellow at Stanford University, speculated that the test used a uranium device instead of plutonium, meaning North Korea may be capable of producing two types of nuclear weapons—plutonium and uranium. In addition, Hecker believed the device tested was smaller and lighter than previous ones, suggesting a North Korean goal of miniaturizing a nuclear warhead to fit on a ballistic missile.
The test came around two weeks before Park Geun-hye was inaugurated as president of South Korea. While Park indicated that South Korea would not tolerate any military provocations by North Korea, she also opened the door to a new and constructive relationship between the two countries even after the nuclear test. Amid recent tension, Park still announced that South Korea would delink humanitarian aid from diplomatic developments on the North's nuclear program.
On March 7 the U.N. Security Council unanimously passed Resolution 2094 condemning the North Korean nuclear test and sharpening sanctions on figures and entities involved in North Korea's nuclear program. U.S. Ambassador to the United Nations Susan Rice said the sanctions "would increase North Korea's isolation and raise the cost to North Korea's leaders of defying the international community."
War of words
North Korea significantly ratcheted up its belligerent tone in March, even by its own bombastic standards. Among other acts, North Korea:
State media also reported that Kim Jong-un oversaw a number of military exercises, including ones around the Northern Limit Line, or NLL, which is the disputed maritime demarcation line between North and South Korea.
These statements and acts may have been to show its "resolute opposition" to the passage of Security Council resolutions and to annual joint military exercises between the United States and South Korea that began on March 1. But more notably they may have been the North's way of testing how the Park Geun-hye administration would react under pressure.
The White House announced on April 1 that there were no signs of large-scale North Korean mobilization, which may serve as an indication that strong deterrence moves by the United States and South Korea placed a cap on North Korean action. In addition to the U.S. deployment of B-2 bombers and F-22 fighters to participate in the joint military exercises, President Park warned that any North Korean attack would lead to a "strong response." The U.S. military also said it would get involved early on in the event of a limited conflict. U.S. Secretary of Defense Chuck Hagel made it clear that the United States would be prepared to defend its interests, as well as the interests of its allies. There are currently more than 28,000 U.S. military service members stationed in South Korea.
North Korea may also have struck such a belligerent tone for domestic reasons. Stephan Haggard, a respected scholar and professor at the University of California, San Diego, who specializes in Korean affairs, pointed out that North Korean statements were largely framed in terms of North Korea striking back against attacks by South Korea and the United States, rather than threats to launch a first strike. Once the joint military exercises end without an attack by South Korea or the United States, the North Korean regime can claim credit for preventing an attack by either country, "proving" the correctness of its "military-first" (songun) policy that has been in place for nearly two decades.
More recent moves suggest that even as the North says it is interested in jointly developing both its economy and nuclear program, it will continue to engage in provocative behavior. While a supposed economic reformer, Pak Pong Ju,* was recently appointed premier by the North Korean parliament, the regime also announced that the nuclear program would continue apace. Confirmation of this intent seemed to come on April 2, when North Korea announced that it was restarting the Yongbyon nuclear plant, which was suspended after negotiations between North Korea and the United States in 2008. Experts believe the plant could be operational within six months to a year.
The North Koreans also took the provocative step on April 3 of blocking South Koreans from entering the Kaesong Industrial Complex, a jointly operated industrial park on the North Korean side of the border. While South Korean workers are now being allowed to cross back into the South, a number have chosen to remain at the complex and could represent potential hostages if North Korea decides to escalate further.
The most concerning scenario, however, still remains some type of limited military confrontation on the Peninsula starting in the areas near the Korean Demilitarized Zone, or DMZ, or near the Northern Limit Line. Kim Jong-un's inexperience makes this a particular concern. While South Korea displayed enormous restraint following the sinking of its naval vessel Cheonan by the North in March 2010 and the shelling by the North of Yeonpyeong Island in November 2010, Seoul has made it clear that it will not tolerate further provocations. A North Korean decision to test President Park could escalate rapidly beyond what the North Koreans intended.
The United States and the Republic of Korea will use their alliance to show unrivaled military strength and unwavering diplomatic resolve in response to the aggressive words and actions of the north. China and Japan also have major interests in seeing the current crisis come to an end. But North Korea's war of words and needless provocation can only serve to push the country into further global isolation and create more hardship for the long-suffering population ruled by Kim Jong-un and his regime.
Rudy deLeon is the Senior Vice President for National Security and International Policy at the Center for American Progress. Luke Herman is an Intern with the National Security team at the Center.
* Pak was previously premier from 2003 to 2007 and oversaw modest economic reforms passed in July 2002; these reforms, however, were reversed starting in 2005. After his removal, he was not seen again until 2010. South Korean analysts say that he is close to Jang Song Thaek and Kim Kyong Hui, who are Kim Jong-un's powerful uncle and aunt, respectively.
The positions of American Progress, and our policy experts, are independent, and the findings and conclusions presented are those of American Progress alone. A full list of supporters is available here. American Progress would like to acknowledge the many generous supporters who make our work possible.
Authors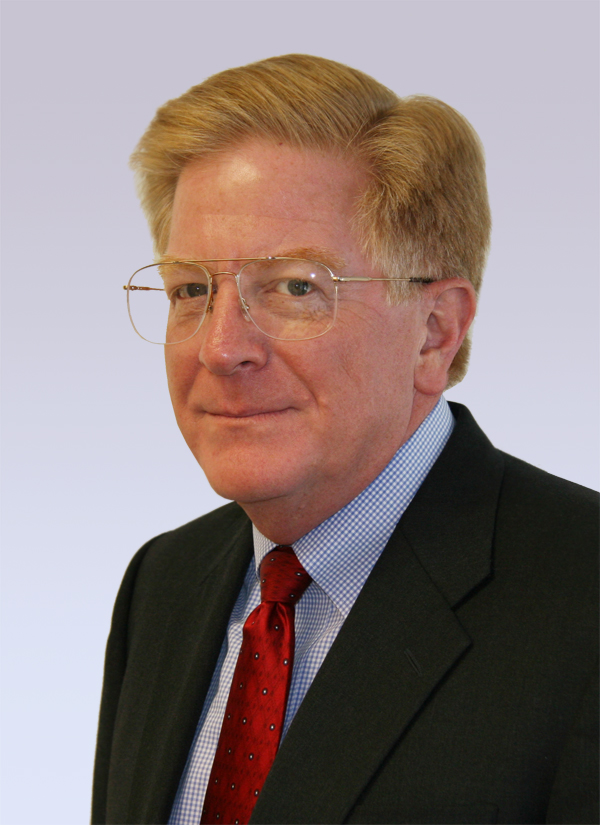 Senior Fellow