Latinos Make Their Mark
Their Midterm Votes Reward or Rebuke Candidates
Latinos strongly responded to negative campaigning and turned out in large numbers to cast ballots in the midterm elections, write Angela Kelley, Marshall Fitz, and Gebe Martinez.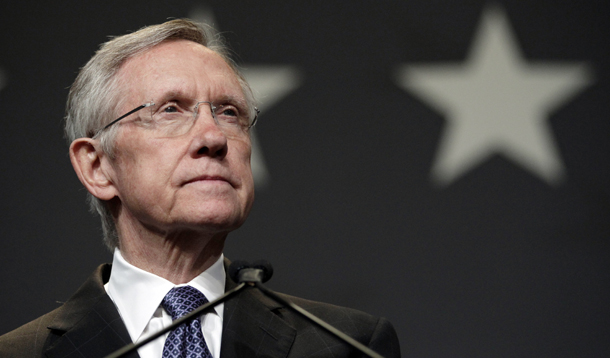 Latino voters had a lot to be steamed about in this midterm election. Immigrant bashing reached a new low this campaign season and Latino voters reacted, causing significant reverberations. Their turnout protected incumbent senators in Nevada, Colorado, and California and decided the balance of power in the upper chamber. Their vote also affected governors' races in several states where they turned out in strong numbers for Democrats who defended them. Also noteworthy, they were decidedly cooler toward Republican Latino candidates who didn't stand strongly in support of immigration reform.
Latinos demonstrated through their votes and in pre-election polling that they were offended by the negative anti-immigrant, anti-Latino political discourse. Immigration rose to the top of their concerns along with jobs and the economy.
Let's start with Nevada. The state is well-known by now for its us-versus-them, ethnically charged campaign against Senate Majority Leader Harry Reid (D-NV), which claimed Reid was only concerned with immigrants, who were repeatedly portrayed in ads as shadowy dark-skinned thugs juxtaposed to vulnerable white people.
For years Sen. Reid has worked to advance comprehensive reform as well as the DREAM Act, a bill providing legal status to kids who go to college or serve in the military. Broad legislation never materialized, and the DREAM Act stalled, but disappointed Latino voters still knew who their champion was as they rose in defense of Reid against the bitter campaign vitriol.
By the time Reid's opponents warped his legislative record and even told Latinos not to vote, they'd made up their minds. They cast ballots at a rate higher than in the 2008 presidential general election. Latinos made up nearly 12 percent of the Nevada electorate in 2008. This year, exit polling showed them to be a full 15 percent of the electorate.
Latino Decisions, a national polling and research firm, conducted a comprehensive election-eve poll of the Latino electorate in eight states to get a more accurate picture of Latino voter enthusiasm and preferences than current exit polling models permit. The poll addressed a number of known deficiencies in the exit polling of Latinos (such as language barriers and geographic sampling problems) and forecasted even higher turnout and stronger support for Reid than was reflected in the exit polls. The exit polls indicated 68 percent of Latinos voted for Reid, for example, while Latino Decisions projected that Latino support was closer to 90 percent. What's undisputed is that Reid would have lost without the Latino vote.
Colorado voters solidly rejected the gubernatorial bid of former Republican Rep. Tom Tancredo, an early, ardent opponent of legal and undocumented immigration. They elected Democrat John Hickenlooper instead. Colorado Democrats in general won the backing of Hispanics by a 2-to-1 margin according to Election Day exit polling, and Latino voter turnout was 12 percent, up from 9 percent in the last midterm election in 2006.
One of the nail-biters of the night was in Colorado's U.S. Senate race where Democrat Michael Bennet, who was seeking his first full term, defeated Republican challenger Ken Buck by a razor-thin margin. The key to Bennet's victory was in counties with large Hispanic populations, such as Adams, Pueblo, and Denver, where Bennet ran ahead of Buck by 7-to-47 points. Latino Decisions's election-eve poll of Hispanic voters showed Bennet was favored over his opponent by a 4-to-1 margin.
Illinois Gov. Patrick Quinn, a Democrat, was declared the winner over Bill Brady two days after the polls closed and after the heavily ethnic Cook County results were tabulated. Quinn was backed by 83 percent of Latino voters going into Election Day compared to 13 percent for Brady, according to Latino Decisions polling.
Latinos also helped Democrats hold two of four House seats that Republicans targeted in Arizona, which is a remarkable feat in the state that carries the banner for immigration restrictionists. Democratic incumbent Reps. Raul Grijalva and Gabrielle Giffords won tight contests precisely because of the Latino voter turnout in those areas.
In states such as California where Democrats won statewide races by wider margins than expected, overwhelming support by Latinos expanded the margins. For instance, Democratic Sen. Barbara Boxer was returned to Washington, D.C., and Democratic Gov. Jerry Brown is headed to the statehouse following an election where Latinos made up 22 percent of the electorate, a sizable increase from 19 percent in 2006.
In both California races the Democratic candidates were respectful to Latinos and reform-minded on immigration. In contrast, Boxer's challenger, Carly Fiorina, supported Arizona's infamous "papers please" immigration law, while Meg Whitman, the GOP gubernatorial candidate, equivocated on the Arizona law—directing a different slant to English- and Spanish-speaking audiences—and ran into double-speak problems with an undocumented housekeeper.
In New York, Democrat Andrew Cuomo was elected governor and Democratic Sens. Charles Schumer and Kirsten Gillibrand won new terms to the Senate. Their margins of victory ranged from 62 percent to 66 percent, while the Latino support for the candidates was in the 80th percentile according to Election Day polling. An aggressive Latino voter turnout campaign in Washington state also may have pushed incumbent Democratic Sen. Patty Murray over the top to victory.
Latino Republicans Brian Sandoval and Susana Martinez won their gubernatorial races in Nevada and New Mexico, respectively, and Marco Rubio won the U.S. Senate seat in Florida. But their races require closer examination.
First, all three races were notable for the absence of debate about immigration—a true bellwether issue for Hispanic voters—and their margins of Latino voter support were not as high as for national Democrats according to exit polling and the election-eve surveys by Latino Decisions.
Latino support was lackluster for these Republicans. This was especially true in New Mexico, where only 38 percent of Latinos backed Martinez, and in Nevada, where Sandoval received only 15 percent of Hispanic support, according to Latino Decisions.
Of the three Hispanic Republican wins in statewide races, Rubio's Senate campaign in Florida against independent Charlie Crist and Democrat Kendrick Meek was the most popular among Hispanic voters. Rubio's position as an immigration restrictionist during the Republican primary was diffused by gauzy appeals to voters with Spanish-language advertising that played up his Cuban-American heritage.
Unique to Florida is the makeup of its Hispanic vote, especially in midterm elections, which is largely comprised of Republican-leaning Cuban-Americans who benefit from generous immigration laws that ensure Cubans are granted automatic legal status in the United States once they arrive here. No other nationality enjoys such preferential treatment—hence, immigration reform is not as critical to this community. It's noteworthy, however, that among non-Cuban Latinos, Rubio's support was only 40 percent.
A major reason why Latinos voted overwhelmingly for Democrats this year is that Republicans were viewed by the community as embracing harsh policies like the Arizona law and opposing common sense measures like the DREAM Act. That will have to change if Republicans want to take over the White House in 2012 from President Obama, who understands the political clout of the Latino vote. States such as Colorado, Nevada, New Mexico, and Florida were crucial to President Obama's election in 2008 and they will continue to be among the most competitive states for the Latino vote as the Hispanic electorate expands.
So what is to be remembered of last Tuesday's outcome? Perhaps it's as simple as Sharron Angle's ads, Tom Tancredo's track record, and Meg Whitman's waffling all badly backfiring. As we get further from Election Day, it is possible these lessons might fade. But what won't fade is the power of the Latino vote: 19 million eligible Latino voters and growing.
Angela Kelley is Vice President for Immigration Policy, Marshall Fitz is Director for Immigration Policy, and Gebe Martinez is a Senior Writer and Policy Analyst at American Progress.
The positions of American Progress, and our policy experts, are independent, and the findings and conclusions presented are those of American Progress alone. A full list of supporters is available here. American Progress would like to acknowledge the many generous supporters who make our work possible.
Authors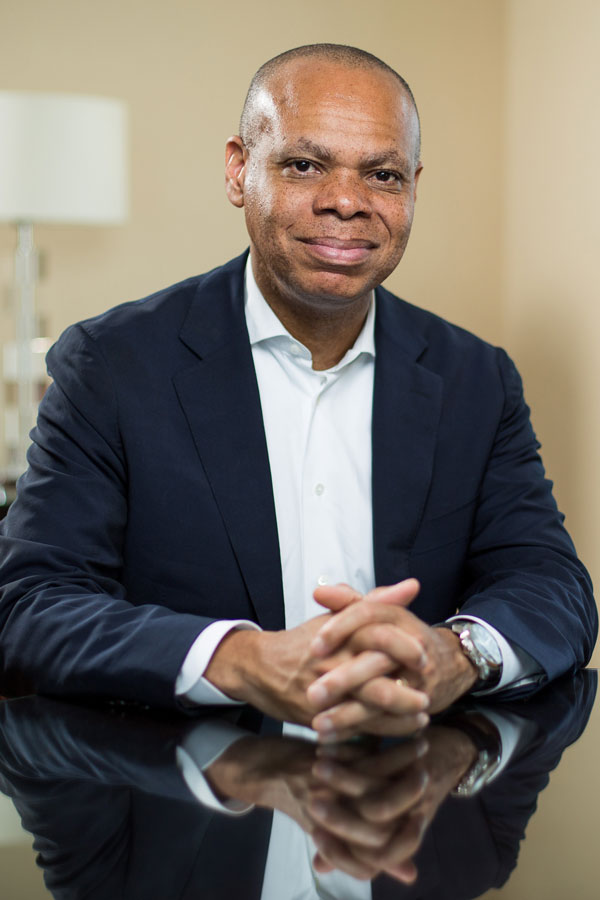 Angela Maria Kelley
Executive Director, Center for American Progress Action Fund; Senior Vice President, Center for American Progress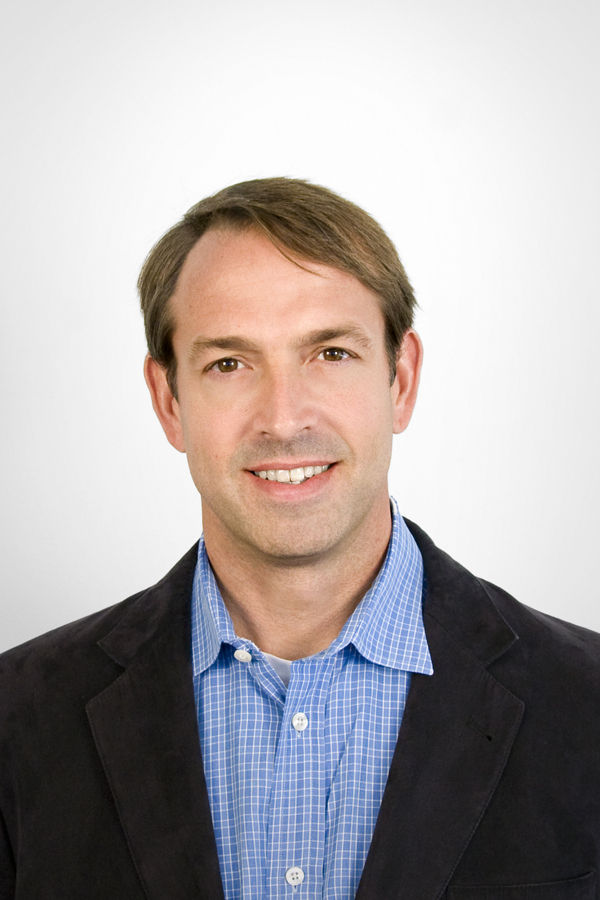 Marshall Fitz
Senior Fellow Vanessa Cárdenas
Vice President, Progress 2050