Latinas Leveraging Their Power in the Resistance
Latinas Leveraging Their Power in the Resistance
Latinas across the country are fighting for equality and against injustice.
Part of a Series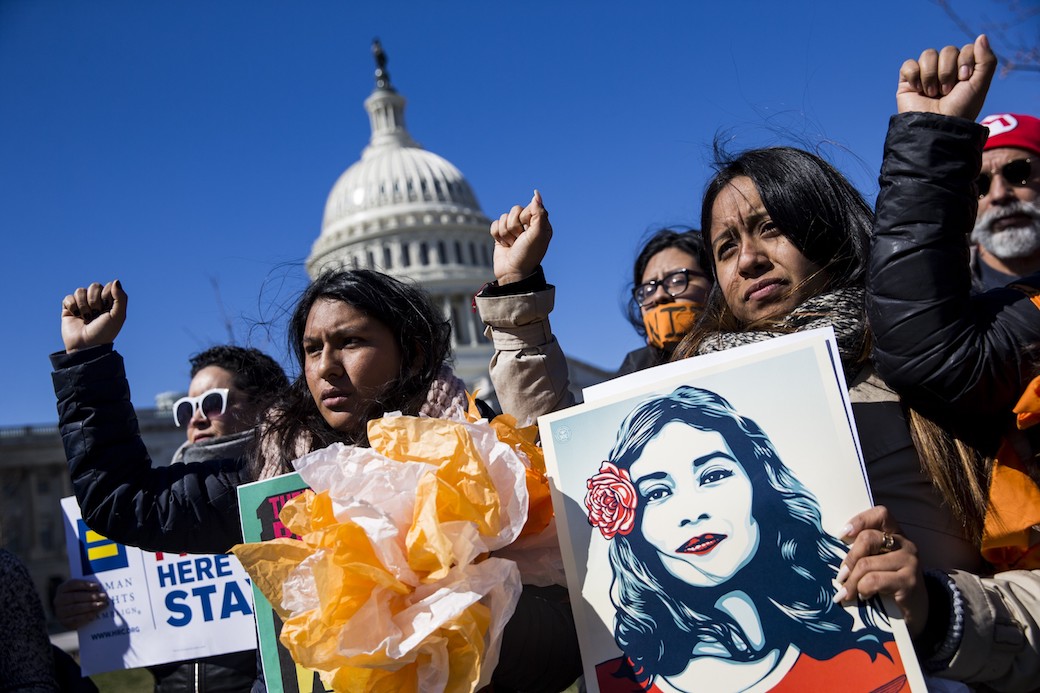 This column contains a correction.
Latinas are at the forefront of efforts to ensure equality for all Americans. Despite the myriad challenges the nation faces, Latinas represent a growing economic and political force that is energized, optimistic, and integral to the United States' future. For more than a year, the Trump administration has sought to undermine American democracy and strip protections and opportunities from many communities of color. In response, Latinas are leading activist movements, running for public office, and speaking out against injustice across the nation. By defending critical rights for immigrants, women, and those most marginalized by the current administration, they are leveraging their power to move this country forward.
A history of activism to today
Activism isn't new for Latinas; Latinas have a history of participating in and leading many of the nation's movements for social change. Take Sylvia Mendez, a renowned civil rights leader who fought as a child in 1946 to desegregate California public schools. Today, in the aftermath of the mass shooting at Marjory Stoneman Douglas High School in Parkland, Florida, 18-year-old Emma Gonzalez has emerged as a national leader in the fight for gun control by criticizing President Donald Trump and other politicians for accepting donations from the National Rifle Associate as well as defending dangerous U.S. gun policies. For Latinas, issues such as education, reproductive rights, and economic prosperity are essential to achieve the American dream. The policies and practices of the Trump administration not only threaten the progress that has already been made, but also inhibit the future progress needed in this country.
Policy issues are interconnected, therefore, lawmakers' decisions on immigration have a direct impact on other issues ranging from health care to economic policy. The historic Women's March on Washington showcased how all policies connect to women's lives. The March brought together the voices of diverse women, including two prominent Latinas—Carmen Perez and Paola Mendoza—who have been instrumental in fighting back against attacks on everything from reproductive justice to immigrants' rights to the dismantling of the Affordable Care Act (ACA). Their efforts have been effective in large part because they have brought intersectionality—meaning a deeper understanding of how the combined effects of race, ethnicity, and gender can result in different lived experiences—into the resistance. As Mendoza said, her goal was "to ensure that the communities that were most marginalized by this election's rhetoric were at the center" of the movement.
Latinas fight back against Trump administration policies
Groups that are most marginalized by the policy choices of the Trump administration—such as Latinas—understand the impact of those decisions. Often faced with multiple biases stemming from their gender, ethnicity, and sometimes race, Latinas are uniquely qualified to bring attention to the compounding impacts of the Trump Administrations policy choices. For instance, the Trump administration's policy of separating immigrant parents from their children at the border has had a devastating effect on the Latinx community seeking asylum in America. Under the administration, Rosa María Hernández, a 10-year-old girl with cerebral palsy, was detained by federal immigration authorities at the hospital while in recovery from a surgery and remains at risk of deportation. The termination of the Deferred Action for Childhood Arrivals (DACA) program has been one of the most devastating immigration-related actions, as the initiative had allowed immigrant youth to come forward and place their trust in the federal government—for the opportunity to work, study, and live in the United States without fear of deportation. The Trump administration broke that original promise.
For more than five years, nearly 800,000 DACA beneficiaries—also referred to as Dreamers—have secured jobs and educational opportunities that have allowed them to provide for themselves and their families. DACA protections enabled many individuals to participate in the workforce and build stable families. Some immigrant youth were instrumental in the creation of DACA. Cristina Jimenez, for example, founded United We Dream, a nationwide network of immigrant youth that has turned stories into activism and continues to build a broader movement to advocate for Dreamers. Outcomes for Latinas are already worse due to pay inequity: Latinas are paid just 54 cents for every dollar a white, non-Hispanic male earns. This is particularly troubling considering Latinas are playing an increasingly significant economic role for their families. The rescission of DACA recipients' protected status and their ability to obtain work permits will only further entrench Latinas' second-class status.
In the wake of the #MeToo movement to combat sexual harassment and the global fight against gender-based violence, President Trump has used his platform to defend spousal abuse and sexual assault. Such irresponsible rhetoric is beneath the office of the president and puts lives at risk. But Latinas across the country have leveraged their collective power to fight back and stand in solidarity with those who experience harassment, threats, and abuse. The collective action of farmworker women through, for example, the Alianza Nacional de Campesinas, builds on the legacy of Dolores Huerta, a living civil rights icon who was the first woman to organize farmworkers through a grape workers' strike to advocate for safer working conditions. To this day, she continues to challenge discrimination, sexism, and racism.
The Trump administration's efforts to dismantle the ACA are also harmful for the Latinx community. The uninsured rate for working-age Hispanic adults had fallen to 17 percent by 2015, representing the largest increase in health care coverage for any ethnic group between 2013 and 2015. Since the passage of ACA in 2010, more than 6 million Hispanics have gained coverage, and threats to this progress did not go unchecked. In an attempt to further erode access to care, the Trump administration issued a proposed rule* referred to as the domestic gag rule, which would keep uninsured, low-income, and immigrant Latinas who rely on Title X for reproductive health care services deprived of access to the full range of services and information needed to make the right reproductive decisions for themselves and their families. Under the leadership of Rep. Michelle Lujan Grisham (D-NM), the Congressional Hispanic Caucus has fought tirelessly against President Trump's and congressional Republicans' dangerous policy proposals, including efforts to strip health care from tens of millions of Americans; give big corporations and the wealthy a $1.5 trillion tax cut on the backs of hardworking families; and place Dreamers and immigrant families at risk of detention and deportation.
Furthermore, the Trump administration failed to adequately respond to the devastation of hurricanes Irma and Maria, thus leaving millions of Puerto Ricans—who are U.S. citizens—without electricity, clean water, and decent shelter. Federal agencies should be working with local officials such as San Juan Mayor Carmen Yulin Cruz to restore homes and businesses, as well as to ensure the infrastructure is fully operational across the entire U.S. territory. Unfortunately, that's not happening. Instead, individuals such as Myrna Conty, a local Puerto Rican environmentalist, continue working to ensure the island is properly protected from the growing threat of climate change. Adding to the problem, the president's most recent budget plan proposes cutting additional funds for housing assistance, leaving countless residents fearful for their future livelihood.
Moving forward
Collectively, the Trump administration's policy failures will have a devastating impact on the Latinx community, derailing individual opportunity and undermining the health, economic stability, and overall well-being of hardworking families.
Latinas' commitment to pushing back on these attacks is pivotal. With $1.4 trillion in buying power and a growing electorate power, the Hispanic and Latinx communities are leading the resistance from all corners. Not only are Latinas driving activism and marching in the streets, but they are also running for public office across the country—and winning. In the recent state election, two Latinas were elected to the Virginia House of Delegates for the first time—despite racist campaign ads and dog-whistle rhetoric trying to link the Latinx community at large to the international criminal MS-13 gang. Furthermore, in March, Latinas in Texas won highly contested primaries for seats in the U.S. House of Representatives. Faced with threats from the Trump administration, Latinas are standing up and fighting back to secure their American dream.
We must use this momentum to push our nation forward to talk about the intersection and impacts of race, gender, and ethnicity in policy. Progressives must engage Latinas— and all women of color—in the political process in order to create policies that respond to the needs of our nation's growing majority.
Lia Parada is the director of Government Affairs at the Center for American Progress. Danyelle Solomon is the senior director of Progress 2050 at the Center.
*Correction, May 29, 2018: This column has been updated to clarify that the domestic gag rule is a proposed rule.
The positions of American Progress, and our policy experts, are independent, and the findings and conclusions presented are those of American Progress alone. A full list of supporters is available here. American Progress would like to acknowledge the many generous supporters who make our work possible.
Authors Lia Parada
Director, Government Affairs Danyelle Solomon
Former Vice President, Race and Ethnicity Policy
Explore The Series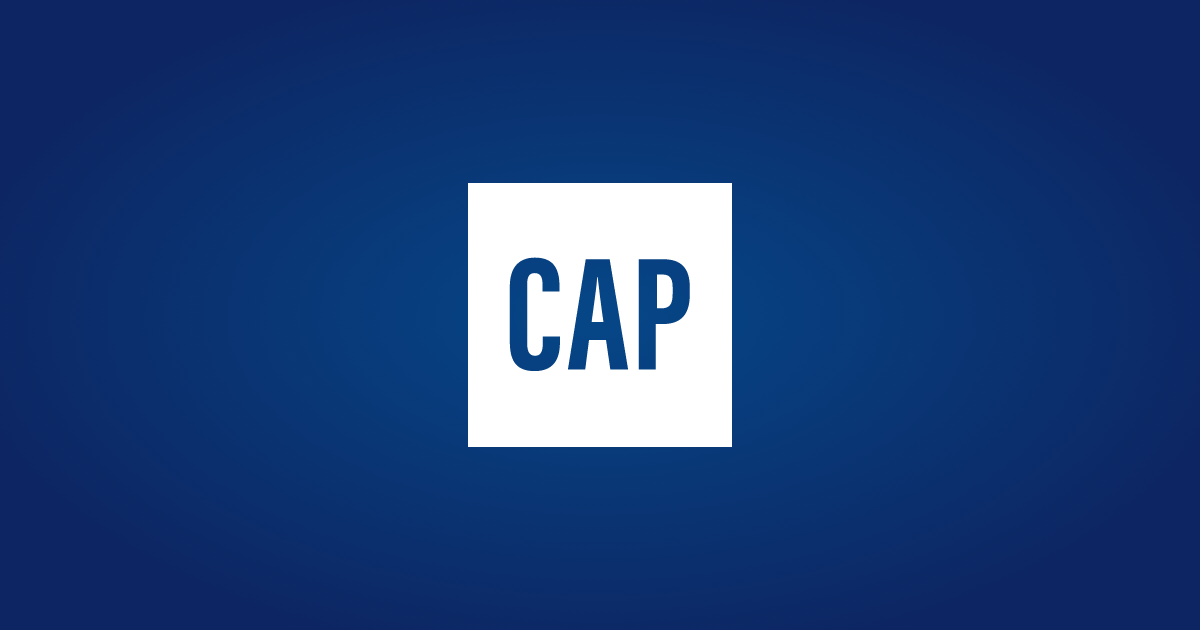 This collection provides a sampling of Progress 2050's racial justice work and a meaningful starting point to understanding how race affects everything we do.
Previous
America's Sordid Legacy on Race and Disaster Recovery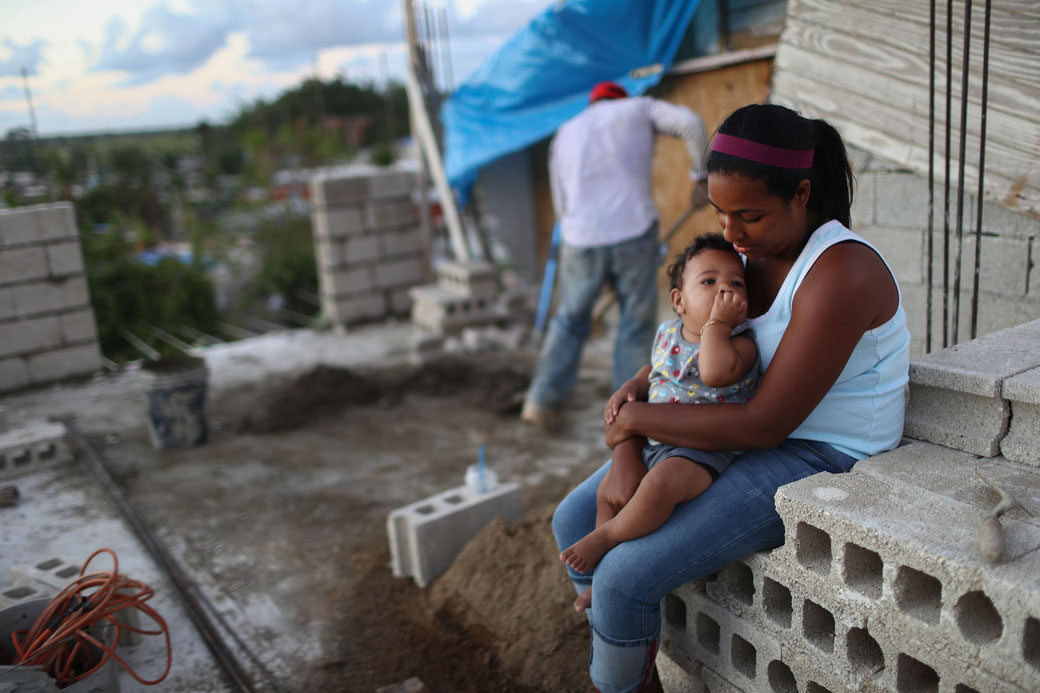 America's Sordid Legacy on Race and Disaster Recovery