Killing the Patient: Iraq's Security Forces are Part of the Problem
Killing the Patient: Iraq's Security Forces are Part of the Problem
Brian Katulis warns that training Iraq's army and police when allegiances lie elsewhere means we may be arming different sides of Iraq's civil wars.
When U.S. Army Lieutenant General Martin Dempsey testifies this week before the House Armed Services Committee, members of Congress should ask tough questions about Iraq's security forces, particularly their allegiance and motivation.
The reason: Increasingly it appears the United States is training and arming different sides of Iraq's multiple civil wars rather than creating a national army and police force willing and able to protect the nation's fragmented political leadership.
The United States has poured more than $20 billion into building an Iraqi national army and police force designed to defend a government that simply cannot forge the key political compromises necessary to unite their own country. The so-called "surge" of U.S. forces, alongside stepped up training of the Iraqi army and police, is supposed to create the political "space" necessary for the country's squabbling political leaders to reach these compromises, yet that's not happening.
Why? Most of Iraq's violence is related to a vicious struggle for power that only has a political solution. Training and skills building are not the fundamental issue for Iraq's security forces. In fact many of Iraqi security forces have more training than hundreds of U.S. soldiers being deployed as part of this surge. Their problems are motivation and allegiance.
Undeterred, the Bush administration's still-stay-the-course strategy calls for stepped up training of Iraq's security forces while selectively removing sectarian militias in and around Baghdad. The United States and Iraq plan to spend an additional $14 billion on Iraq's security forces this year, with $5 billion coming from U.S. taxpayers and $9 billion from Iraq's budget, according to Lieutenant General Dempsey.
As that money is spent, the Iraqi army by end of 2007 will grow from 10 to 12 divisions and will have 170,700 soldiers—nearly 35,000 more than at the end of 2006. Iraq's police force, including national, local, and border patrol units, will grow from 192,000 at the end of last year to 198,600 at the end of 2007. Impressive—except for the fact that many of these soldiers and police boast loyalties to different sectarian or ethnic leaders rather than to their national leaders.
The unconditional training of national Iraqi security forces risks making Iraq's civil war even bloodier and more vicious than it already is today. It also increases the dangers that these weapons might one day be turned against the United States and its allies in the region. U.S. military assistance is going to some of the closest allies of America's greatest adversary in the Middle East—Iran. The Shi'a-dominated Iraqi national army and security forces could quite quickly turn their weapons against American troops and allies in the region.
Nor has the changing composition and growth of Iraqi security forces led to a decrease in violence.[1] Sectarian and ethnic divisions have been on full display in the actions of Iraqi security forces over the past year. In March 2007, Shiite police in Tal Afar killed several dozen Sunnis following a bombing that left more 150 Iraqis (largely Shiites) dead. Iraqi police went on a rampage in the Sunni district of Al-Wahada, dragging innocent civilians into the streets and slaughtering them.[2] Officials in the U.S. military have accused the Fifth Iraqi Army Division operating in Diyala province of engaging in blatant sectarian bias and violence, using Iraqi state resources in a sectarian cleansing campaign.[3]
Furthermore, despite recent purges, the Badr Organization, the Shiite militia with of the Supreme Council for the Islamic Revolution in Iraq, has extensively infiltrated the National Police, units of which have perpetrated sectarian violence and formed death squads against Sunnis.[4] The head of Iraqi police in Dhi Qhar province, General Abdul Hussein Al Saffe, said he could not trust one in three of his own officers, but he could not fire the ones he did not trust because they had political protection.[5]
Similarly, the Facilities Protection Service, which is tasked with protecting Iraqi government buildings and facilities, is widely recognized as a source of funding and jobs for Muqtada Al-Sadr's Mahdi Army militia.[6] The involvement of the FPS in death squad activity is widely alleged,[7] yet General David Petraeus, the top U.S. commander in Iraq, discussed plans for using FPS units as part of the Baghdad Security plan.[8]
Iraqi police have also been involved in high profile attacks and abductions that have some connection to Iraq's sectarian divisions. Last November, for instance, kidnappers wearing Iraqi police uniforms conducted a mass abduction at Iraq's ministry of higher education in Baghdad. Iraqis wearing police commando uniforms kidnapped a group of British contractors at the ministry of finance in Baghdad in late May 2007.[9]
Militia infiltration of Iraq's security forces is so bad in some places that American soldiers sometimes do not know whether to trust their Iraqi counterparts. "We don't trust 'em," said 1st Lt. Steve Taylor, serving at a joint Iraqi-American security station in Sulakh. "There's no way to know who's good and who's bad, so we have to assume they're all bad, unfortunately."[10] In the Ameel neighborhood of Baghdad, the local commander of Iraqi national police has been replaced three times since March because of ties to militias or insurgent groups.[11] In some instances, American soldiers have been killed by Iraqi security forces that they were actually training.[12]
This dangerous disconnect between continued security-sector assistance and the lack of political consensus among Iraq's civilian leadership means that the United States may in fact be arming up different factions that will make Iraq's civil war even bloodier in the years to come. What's not in doubt is this: all this training contributes very little to the success of the "surge."
The Pentagon continues to use vague criteria for assessing whether or not Iraqi units are "in the lead" as the surge unfolds. The Pentagon has refused to supply either the House Armed Services Committee or the Government Accountability Office with its readiness assessments of Iraqi units.[13] Multiple reports indicate that Iraqi forces will not go on combat missions without American forces.[14] Absenteeism is also a large problem, particularly for the Iraqi Army. At least a third of the Iraqi Army—almost 50,000 troops—is on leave at any given time.[15]
The central problem today in Iraq is that too many Iraqi leaders are hedging their bets, not fully supporting their own government by maintaining an independent power base with militias or seeking to carve out greater autonomy by seeking control of the country's security forces. Even if the national-level security forces of Iraq were free of sectarianism and absenteeism and operated competently, Iraq's political leaders would still be unlikely to use them in a non-sectarian manner.
Unfortunately, the current Iraqi government does not seem to be up to this task, given the composition of its coalition, which includes several militia-linked Shiite political parties. Current Iraqi Prime Minister Nouri Maliki—if given free rein—would likely focus military efforts on Sunni insurgents and not disarm Shiite militias who are part of his political base.[16] This only serves to reinforce sectarian conflict in the country, not resolve it.
The United States must seriously consider phasing out its training of Iraq's national security forces and place strict limits on further arming and equipping Iraq's forces. Spending billions of dollars to arm Iraq's security forces without political consensus among Iraq's leaders puts the cart before the horse and comes with significant risks to U.S. national security interests. The medicine of continued training and arming of Iraq's security force may actual end up killing the patient—and will certainly end up killing Americans too.
As an alternative, the United States should explore working with the international community to help Iraqi local and regional authorities build professional police and intelligence services aimed at creating greater stability in local and regional communities where power is devolving. Such a move—taken in tandem with the phased redeployment of U.S. military forces out of Iraq over the next 12 months alongside the strategic reset of select military units, intelligence operatives and diplomatic personnel within Iraq—would allow the United States to support those Iraqis who share with us a common enemy in Al Qaida-inspired terrorist networks.
The Center for American Progress later this month will publish a detailed paper outlining how the strategic reboot of our military, intelligence and diplomatic power in the Middle East offers the best way for America to reclaim control of our own destiny in the region and return to the central task of fighting and killing those responsible for 9/11 who dream of attacking American soil once again.
[1] "Stabilizing Iraq: Factors Impeding the Development of Capable Iraqi Security Forces," United States Government Accountability Office, March 13, 2007.
[2] "Iraq admits police behind sectarian massacre," Mujahid Mohammed, Associated Press, March 29, 2007; and "Iraq Says Truck Bomb in North Killed 152," Alissa J. Rubin, The New York Times, April 1, 2007.
[3] "Sectarian Rifts Foretell Pitfalls of Iraqi Troops' Taking Control," Richard A. Oppel, Jr., The New York Times, November 12, 2006;, "Death in Diyala: A Salute for His Wounded, a Last Touch for His Dead," Richard A. Oppel, Jr , The New York Times, April 2, 2007; "Iraqi Army division deepens discord," Hannah Allam, McClatchy Newspapers, December 2, 2006
[4] "The Current Situation in Iraq and Afghanistan," Lieutenant General Michael D. Maples, U.S. Army Director, Defense Intelligence Agency, Statement for the Record, November 15, 2006; "Reforming the Iraqi Interior Ministry, Police, and Facilities Protection Service," Robert Perito, United States Institute for Peace Briefing, February 2007; Stabilizing Iraq: Factors Impeding the Development of Capable Iraqi Security Forces, Government Accountability Office, March 13, 2007; "Why Iraq's Police Are A Menace," Chris Allbritton Time.com, March 20, 2006;
[5] "Iraqi police are disloyal," BBC News, March 21, 2007.
[6] The Iraq Study Group Report, James Baker and Lee Hamilton (Washington: US Institute of Peace, 2006).
[7] "Official: Guard Force Is Behind Death Squads," Ellen Knickmeyer Washington Post, October 14, 2006; "Inside Iraq's Mutant Security Agency," Scott Johnson, Newsweek, April 24, 2006.
[8] "U.S. Plan for Iraqi Force Surprises Senator," Walter Pincus, The Washington Post, January 27, 2007.
[9] "Iraqi police cannot control crime," Mark Tran, The Guardian, May 30, 2007.
[10] "U.S.-Iraqi joint teams lack a key weapon: trust," David Zucchino, The Los Angeles Times, March 17, 2007.
[11] "Commanders Say Push in Baghdad is Short of Goal," David S. Cloud and Damien Cave, The New York Times, June 4, 2007.

[12] "Soldiers Detail a Mission Gone Wrong," Scott Gold, The Los Angeles Times, July 30, 2006.
[13]"Pentagon is asked for report on Iraqi readiness," Bryan Bender, Boston Globe, April 3, 2007; Stabilizing Iraq: Factors Impeding the Development of Capable Iraqi Security Forces, Government Accountability Office, March 13, 2007
[14] "Baghdad Plan Has Elusive Targets," Joshua Partlow, The Washington Post, February 26, 2007; "In a New Joint U.S.-Iraqi Patrol, the Americans Go First," Damien Cave and James Glanz, The New York Times, January 25, 2007.
[15] "Measuring Stability and Security in Iraq," March 2007 Department of Defense Report to Congress in accordance with the Department of Defense Appropriations Act 2007.
[16] Premier Wants U.S. Forces to Target Sunni Insurgents," Susdaran Raghavan, The Washington Post, December 20, 2006; "Maliki Stresses Urgency In Arming Iraqi Forces," Joshua Partlow, The Washington Post, January 18, 2007.
The positions of American Progress, and our policy experts, are independent, and the findings and conclusions presented are those of American Progress alone. A full list of supporters is available here. American Progress would like to acknowledge the many generous supporters who make our work possible.
Authors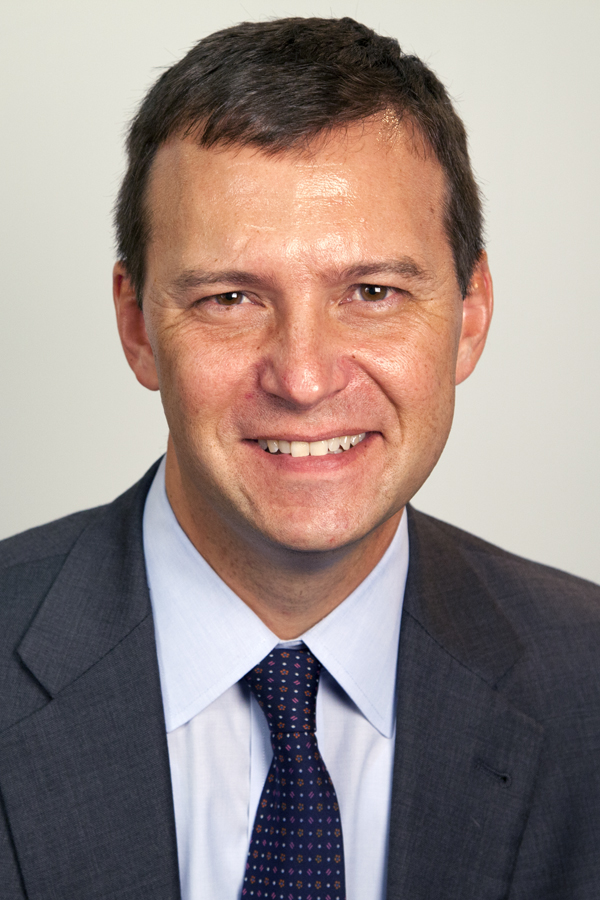 Senior Fellow