Improving the Lives of LGBT Americans Beginning with Our Youth
Improving the Lives of LGBT Americans Beginning with Our Youth
Passing the Student Non-Discrimination Act would not only prevent the bullying and harassment of LGBT students across the country, but it could also lead to a host of better outcomes for these children later in life.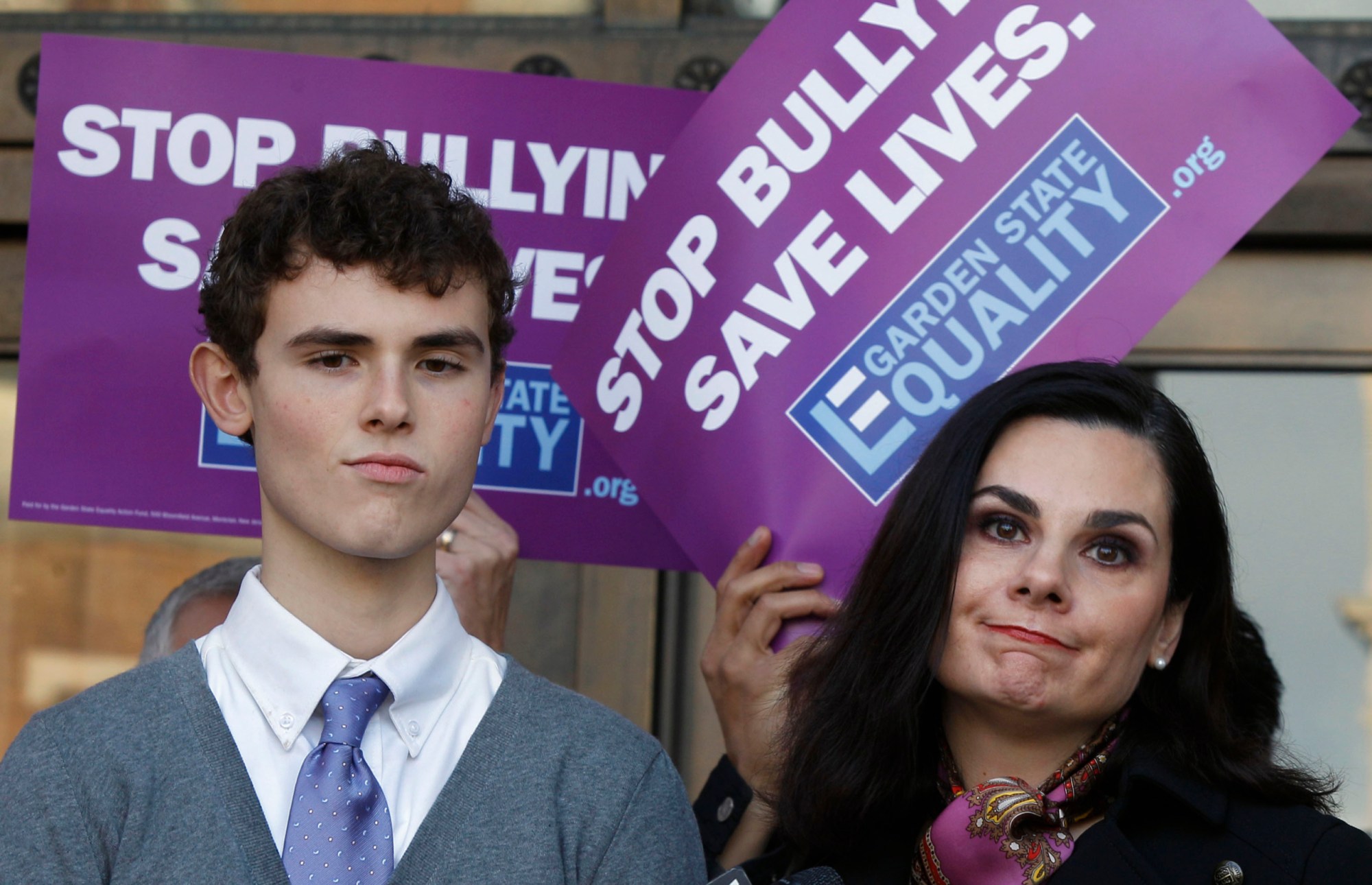 Earlier this month Rep. Jared Polis (D-CO) and Rep. Ileana Ros-Lehtinen (R-FL) reintroduced the Student Non-Discrimination Act in the House of Representatives. If passed, this law would ensure that public elementary and secondary schools would be held accountable for prohibiting discrimination against students on the basis of sexual orientation and gender identity. Specifically, students who are bullied would be able to seek legal recourse, and the federal government could pull funding from public schools condoning this harassment.
The past few years have shed light on the daily injustices faced by lesbian, gay, bisexual, and transgender, or LGBT, students at schools across the country. Earlier this year a Florida school threatened to disband all extracurricular activities in an attempt to dissuade eighth-grade student Bayli Silberstein from starting a Gay-Straight Alliance club. Last year school officials in Ohio ignored a mother who repeatedly reported that her son, Zach, was being harassed at school until a video of him being brutally beaten by another student went viral online. In 2011, 14-year-old Jamey Rodemeyer of New York committed suicide after being bullied for years by his classmates. The stories are endless, and the consequences are immeasurable.
Bullying is not a new problem. But one explanation for this disturbing new trend of harassment and violence against LGBT youth is that Americans are coming out of the closet at younger ages than ever before. Compared to LGBT adults, LGBT youth are extremely vulnerable to the effects of discrimination and stigma because they have not yet had the opportunity to develop networks of support elsewhere if their schools and homes are hostile to them. With nowhere to turn, these youth are often at increased risk for developing mental-health issues, becoming homeless, and entering the juvenile justice system.
When considering the Student Non-Discrimination Act, members of Congress should take into account the ways in which the bill could help prevent other issues affecting LGBT youth that stem from experiencing stigma and discrimination at such a young age. Passing this bill could also underscore the importance of addressing discrimination when it starts—during adolescence.
Here are some of the major issues that LGBT youth face that Congress can begin to alleviate by eliminating bullying and discrimination in public schools.
Bullying negatively impacts a student's education
A safe and inclusive school environment is paramount to receiving a good education. When students feel threatened, they are less likely to perform well in class or even attend class at all. The latest Gay, Lesbian and Straight Education Network, or GLSEN, School Climate Survey revealed that 6 out of every 10 students who identify as lesbian, gay, or bisexual report feeling unsafe at school, and 8 out of 10 transgender students report the same feelings. Students who were frequently harassed reported lower grade point averages than students who did not experience harassment. Moreover, nearly one in every three LGBT students has skipped class or an entire school day due to feeling unsafe.
Education is a critical determinant of lifetime success, and passing the Student Non-Discrimination Act can remove the barriers that LGBT youth face in performing their best in the classroom.
LGBT youth are more likely to turn to substance abuse to cope with discrimination
LGBT youth have higher rates of mental-health issues and substance abuse than their heterosexual peers because of discrimination and societal stigma. Lesbian, gay, and bisexual youth are four times more likely to attempt suicide than their straight peers. Furthermore, each episode of victimization such as harassment or assault increases the likelihood of self-harming behavior by an average of 2.5 times.
LGBT youth subsequently attempt to cope with stress and discrimination through self-medication by way of tobacco, drug, and alcohol use. These high rates of substance abuse, called the minority stress effect, are linked to high rates of discrimination and family rejection. Researchers have found, for example, that 51 percent of surveyed LGBT youth reported that they were either currently smoking or were former smokers.
By ending bullying in schools, the Student Non-Discrimination Act can begin to address the mental-health and substance abuse disparities that plague LGBT young people.
LGBT youth who have nowhere to turn often end up on the streets
Hostility and harassment at school only exacerbate the problems LGBT youth may experience at home. Although LGBT youth comprise 5 percent to 7 percent of overall youth, an overwhelming 40 percent of all homeless youth are LGBT. Family rejection is unsurprisingly the leading cause of homelessness among these youth, and an additional 26 percent leave home by their own volition because they feel they have nowhere else to turn. Once they hit the streets, the conditions are even grimmer. Homeless LGBT youth face harsher conditions and realities than their heterosexual homeless peers, including higher rates of sexual assault and victimization, depressive episodes, and physical abuse.
Fortunately, local organizations, such as the Alley Forney Center in New York City, provide key services, resources, and support for homeless LGBT youth, but the federal government also has a role to play. Further legislation is undoubtedly necessary, but by passing the Student Non-Discrimination Act, Congress can send a clear message that schools are to be refuges for LGBT youth, not more bastions of discrimination.
Discrimination funnels LGBT youth into the juvenile justice system
LGBT youth are significantly over-represented in the juvenile justice system: Approximately 300,000 young LGBT people are arrested or detained each year. Though they represent 5 percent to 7 percent of the overall youth population, they comprise 13 percent to 15 percent of those currently in the juvenile justice system. These high rates of involvement in the juvenile justice system are a result of family rejection, as well as victimization in their schools. One study suggests that LGBT youth are up to three times more likely to experience harsh disciplinary treatment by school administrators than their heterosexual counterparts.
Passing the Student Non-Discrimination Act would penalize this discriminatory practice and channel LGBT youth away from the juvenile justice system.
Conclusion
On the one hand, the willingness of more and more Americans, including our youth, to openly identify as LGBT is encouraging and reflects a positive shift in our country's attitude toward LGBT people. On the other hand, however, young people who identify as LGBT are uniquely vulnerable to some forms of discrimination because they are inexorably reliant upon their families and their schools, which are often hostile toward them because of their sexual orientation or gender identity.
The Student Non-Discrimination Act would be an important first step to lessening the stigma and discrimination LGBT students face at school and addressing the host of negative outcomes that stem from discrimination so early in a young person's life. The Student Non-Discrimination Act, however, is only a stepping stone in what should be a greater commitment to ending discrimination when it starts, unfortunately, at childhood.
Christopher Frost is an Intern with the LGBT Research and Communications Project at the Center for American Progress. Katie Miller is the Special Assistant for the project at the center.
The positions of American Progress, and our policy experts, are independent, and the findings and conclusions presented are those of American Progress alone. A full list of supporters is available here. American Progress would like to acknowledge the many generous supporters who make our work possible.
Authors Katie Miller
Research Associate