How Leaving RGGI Leaves New Jersey Behind
How Leaving RGGI Leaves New Jersey Behind
Giving up his plot to leave the Regional Greenhouse Gas Initiative would be a relatively simple and effective way for New Jersey Gov. Chris Christie (R) to implement proposed carbon-pollution limits while strengthening New Jersey's health and economy.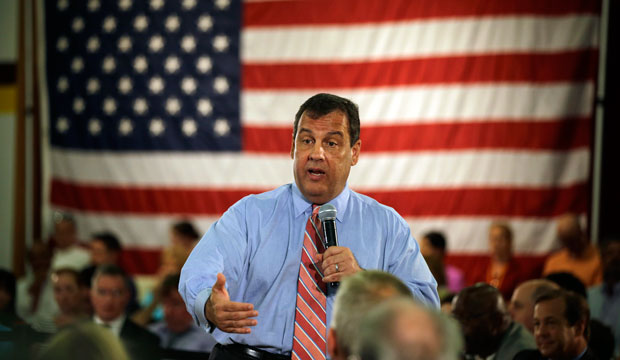 Last spring, a New Jersey appeals court ruled that New Jersey Gov. Chris Christie (R) had illegally abandoned the Regional Greenhouse Gas Initiative, or RGGI—the Northeast states' program to control carbon pollution from power plants. As a result, Gov. Christie recently announced he would seek to legitimize his abandonment of RGGI by taking public comment on whether to exit the program. The question is not whether the state hears about the benefits of RGGI; rather, it's whether Gov. Christie will listen.
New Jersey was one of the original seven states to enter into RGGI in 2005. The program institutes a price on carbon permits for power plants, which are then auctioned for profit. Overall, auctions from 2008 to 2011 brought more than $992 million in revenue to participating states, and reduced CO2 levels by 23 percent. New Jersey raised $100 million in revenue before Gov. Christie withdrew from the program in 2011. These funds were used for a variety of purposes, including zero-interest loans and grants for large-scale energy-efficiency and renewable energy projects. They were even used for deficit reduction.
Despite these benefits, Gov. Christie called the program a "failure" and rescinded his state's participation without any input from the public or legislature. Environmental groups sued. While this litigation worked its way through the courts, the remaining RGGI states worked to strengthen the program. RGGI experienced fluctuating allowance prices in its early years, and the states addressed this with a new model rule that increased demand, resulting in record revenue in June 2014.
When the court ruled on the lawsuit back in March, it found that Gov. Christie could not opt out by decree. On July 7, the governor initiated a formal process to repeal the regulations. This process will provide the public with an important opportunity to evaluate the merits of his plan, participate in a public hearing on August 8, and submit comments for his consideration. The deadline for public comments is September 5.
Below are some key facts the people of New Jersey should consider when deciding whether they want their state to participate in RGGI.
RGGI can strengthen New Jersey's economy
Participation in RGGI can result in an overall decrease in energy bills for New Jersey residents. This is because RGGI revenue can be invested in energy efficiency, direct bill assistance, and other programs. One study noted that RGGI's emissions cap caused a small 0.7 percent increase in electricity bills—an increase of less than one-half of 1 percent in annual energy expenditures for New Jersey homes and businesses. However, the study also noted that investments in energy efficiency would lead to future energy bill savings of approximately $150 million.
While New Jersey reaped more than $100 million in RGGI revenues prior to Gov. Christie's unilateral abandonment of the program, the economic opportunity for the state under the reformed RGGI is even greater. The March 2014 RGGI auction generated $93.96 million for RGGI states. Cumulatively, RGGI auctions have yielded more than $1.6 billion. Furthermore, each state can use its revenue differently. Some, such as Maryland, opt to invest all profits in renewable energy. Others, such as Delaware, use some profits for direct bill assistance.
New Jersey could structure its RGGI program to include these goals, or it could again use them to help offset its budget woes. Gov. Christie recently discovered an $807 million revenue shortfall for fiscal year 2014. His solution to the problem was to slash contributions to New Jersey public workers' pension funds by nearly $2.5 billion over the next two years. That's a stark contrast to a recent report that found that if states continue to reap RGGI revenue according to their existing plans, the program could generate an additional $3.2 billion in funding and add more than $8 billion in net value to state economies through 2020. Joining RGGI would allow New Jersey residents to pay a little less for their electricity, offer a sounder path to economic stability, and help create jobs.
Health benefits
Carbon pollution is the largest driver of human-induced climate change and its associated health effects. Warming temperatures exacerbate smog pollution, which triggers asthma attacks and damages children's lungs. Eight percent of New Jersey adults and 10 percent of New Jersey children—more than 200,000 of them—suffer from asthma. The National Institutes of Health cite that incidences of childhood asthma have risen at the same time as atmospheric CO2 levels have increased and global temperatures have fluctuated.
Heat-trapping carbon pollution can also lead to ozone loss. An analysis of nearly 100 research studies found a clear link between ozone levels and hospital admissions for respiratory illnesses such as chronic obstructive pulmonary disease, or COPD. In New Jersey, 378,000 adults suffer from COPD. There are other health effects of carbon pollution as well, including increased mortality, which could be alleviated through decreasing the state's carbon pollution.
In 2011, RGGI regional emissions fell 45 percent below the 10-state cap, offering cleaner air and a healthier future to participating states. Opting out of RGGI means that the people of New Jersey are opting out of these benefits.
Compliance with the Clean Power Plan
The need for carbon-pollution reductions is more important now than ever before, and not only because of the health and climate benefits. The proposed Clean Power Plan, which requires states to form their own carbon-reduction policies in the next few years, specifically allows multistate programs such as RGGI to be part of state compliance. This would allow for the most cost-effective pollution reductions with the least amount of bureaucracy; it also would not require as many new regulations.
Giving up his plot to leave RGGI would be a relatively simple and effective way for Gov. Christie to implement the proposed carbon-pollution limits. New Jersey already has the legislative pathway to enter RGGI; Gov. Christie can, with the support of New Jersey's pro-RGGI legislature, give New Jersey the autonomy to determine its own federally required pollution protections—and bolster New Jersey's health and economy in the process.
Now that Gov. Christie no longer denies the science of climate change, he should take the next step and help mitigate its effects by allowing RGGI to work for his state. New Jersey would not be the first state to rejoin RGGI: Former Massachusetts Gov. Mitt Romney (R) opted out of RGGI over concerns about price limits only to see his successor, Gov. Deval Patrick (D), rejoin and find that it added $400 million to the state's economic value. Rhode Island Gov. Donald Carcieri (R) declined RGGI participation in 2005 but signed on to the program two years later; his state has gained a total of more than $30 million since then. Both of these governors opted out of RGGI legally, but that does not preclude Gov. Christie from rejoining and enjoying similar benefits.
The people of New Jersey deserve better health, a stronger economy, and an easier path to the Clean Power Plan through RGGI. They also deserve Gov. Christie's consideration.
Danielle Baussan is the Managing Director of Energy Policy at the Center for American Progress.
The positions of American Progress, and our policy experts, are independent, and the findings and conclusions presented are those of American Progress alone. A full list of supporters is available here. American Progress would like to acknowledge the many generous supporters who make our work possible.
Authors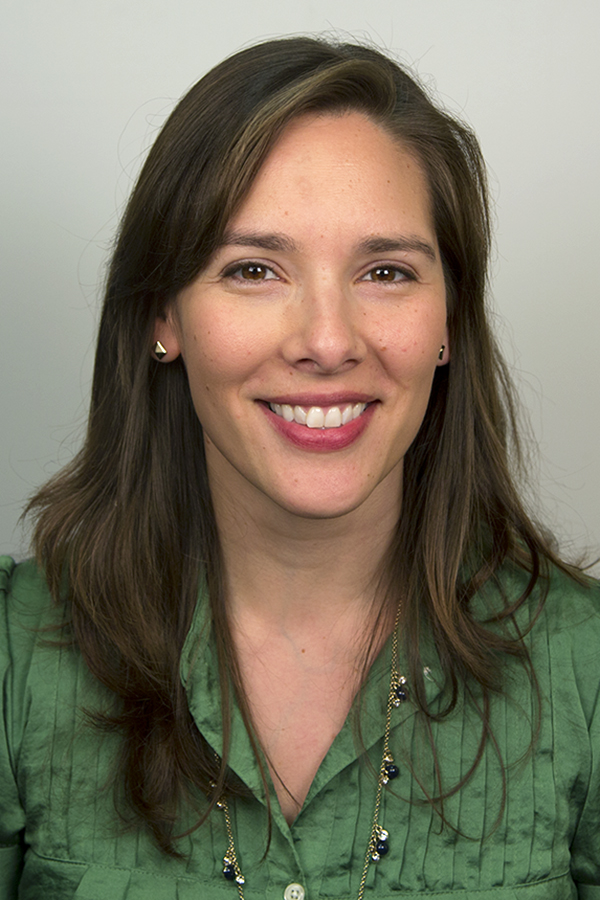 Danielle Baussan
Director of Climate Preparedness