HHS Proposal Puts Millions of Americans at Risk of Discrimination When Accessing Federally Funded Services
HHS Proposal Puts Millions of Americans at Risk of Discrimination When Accessing Federally Funded Services
A new proposal from the Department of Health and Human Services would give grantees a license to discriminate using billions in taxpayer dollars.
The U.S. Department of Health and Human Services (HHS) is tasked with ensuring the health and well-being of all Americans, developing strategies to address public health crises, and conducting research and designing treatment interventions to end deadly chronic diseases. It accounts for more than one-fourth of all federal spending and is made up of 11 operating divisions. Under the Trump administration, however, the agency's mission has been upended by the harmful political agendas of individuals such as Vice President Mike Pence and Office for Civil Rights Director Roger Severino. Under their leadership, it has reallocated significant resources away from civil rights and patient privacy in order to expand religious exemptions, promulgate rules that severely restrict access to reproductive health care, and undermine strong nondiscrimination protections under the Affordable Care Act.
The latest example of this attack on civil rights is a proposed rule change that would significantly curtail the ability of millions of people to access critical programs and services. On Friday, November 1—the first day of National Adoption Month—the HHS announced that it would not enforce strong and comprehensive regulations requiring its grantees to ensure that federal taxpayer dollars are not used to fund discrimination and that it would seek to replace these regulations with weak and ambiguous ones. This is a heartless proposal spurred on by the same interest groups who have lobbied to keep same-sex couples and LGBTQ people from providing loving and secure homes for children in the foster care and adoption system. But now, the HHS has expanded the scope of its discriminatory policies to include grant programs designed to promote the well-being of vulnerable children, families, older Americans, and individuals with disabilities.
This column outlines just a few of the ways that HHS programs provide critical support for LGBTQ people, the special interests that motivated the decision to remove these protections, and the ways in which this proposed rule would leave people vulnerable to discrimination when accessing critical services.
Proposed rule would put millions of Americans at risk of discrimination
Removes explicit nondiscrimination protections on multiple bases
The proposed rule would undo protections finalized by the Obama administration in December 2016 to ensure that HHS' grant programs are consistent with federal laws and agency policies. The 2016 rule recognized the significant health disparities and economic hardships reported by LGBTQ people and, to address these concerns, clarified that the agency's grantees were expected to comply with nondiscrimination protections on the basis of sexual orientation and gender identity when providing services. These protections are vital tools in addressing the disproportionate number of LGBTQ young people who are experiencing homelessness; the greater incidence of smoking and substance use among LGBTQ populations; the high rates of poverty in the LGBTQ community and disproportionate reliance on federal benefits; and the social isolation and economic instability of older LGBTQ adults, among other issues. It also ensured federal protections on the basis of other nonmerit factors—beyond the Civil Rights Act's prohibitions on race, color, and national origin discrimination—such as sex, age, disability status, and religion. While a patchwork of federal laws offer some degree of protections against these forms of discrimination, the 2016 rule ensured that they would apply clearly and consistently to all HHS grants.
The Trump administration, however, has tried to justify removing these protections by stating that beneficiaries of HHS grant programs may not be subjected to discrimination, "to the extent doing so is prohibited by federal statute." This is a concerning approach, as it fails to acknowledge the lack of full and explicit protections in federal funding across multiple characteristics. For example, Title VI of the Civil Rights Act of 1964—the statute that sets out protections in federal funding—refers only to race, color, and national origin. And while other statutes such as the Age Discrimination Act and the Rehabilitation Act extend protections on the basis of additional characteristics such as age, explicit statutory protections on the basis of sex, sexual orientation, and gender identity are limited or nonexistent. Furthermore, the Trump administration's elimination of explicit protections against sexual orientation and gender identity discrimination across agencies demonstrates that, in spite of the growing consensus of federal courts, this administration does not view LGBTQ individuals as protected under existing laws.
Rejects the Supreme Court's establishment of marriage equality as the law of the land
In addition to its prohibition on discrimination, the 2016 rule required HHS grantees to comply with the U.S. Supreme Court's recognition of marriage equality and its requirement that the government treat all marriages equally. However, by removing the explicit requirement for grantees to abide by Supreme Court rulings and treat married same-sex couples equally, the proposed HHS rule would make an end run around the court's decisions in United States v. Windsor and Obergefell v. Hodges, which ensured the right of all people to marry the person they love, as well as in Pavan v. Smith, which affirmed that the government was prohibited from denying married same-sex couples the same "rights, benefits, and responsibilities" as married different-sex couples. The proposed rule simply says that HHS will follow "all applicable Supreme Court decisions" in administering grants, leaving it to Trump administration appointees to decide which decisions are relevant—and which to ignore—and creating further confusion about grantees' obligations under the law. Doing so would undercut both the rule of law and LGBTQ equality in particular, standing in stark contrast to the significant public support for marriage equality.
Advocates for proposed rule are long-time opponents of LGBTQ equality
While the department claims that this proposal is meant to ensure that all eligible organizations are able to compete for grants on an equal basis, it has put forward no evidence to suggest that this is not already the case. In its justification for the proposed rule, HHS generically refers to "some members of the public" who have submitted information to the government about "possible burdens" created by the existing nondiscrimination protections. Review of these comments, however, further cements the idea that this rule is being proposed without any evidence of problems within the agency's grant-making process.
In 2017, HHS laid the groundwork for future attacks on protections for LGBTQ people, religious minorities, and people seeking reproductive health care by requesting information from the public about the receipt of public funds by religious and faith-based organizations. HHS received more than 12,000 submissions to that request yet points to only four submissions in its justification for the proposed rule. The four cited submissions were from the U.S. Conference of Catholic Bishops; the Virginia Catholic Conference; the Family Policy Alliance, a network of more than 40 state-based policy groups and partner of anti-LGBTQ rights group Focus on the Family; and the Alliance Defending Freedom (ADF). None of these submissions provided any evidence of organizations being denied the opportunity to compete for grants; they did, however, offer proof of these groups' opposition to LGBTQ equality.
For example, in its comment, the ADF makes clear that it neither recognizes marriage equality nor the humanity of transgender people. It argues that faith-based organizations receiving federal money should not be required to treat same-sex married couples equally—in spite of federal law—because it is "the agency's religious belief that marriage is between a man and woman and that a child is best raised in a home with a mother and father." ADF further argues that requiring federally funded community education programs to respectfully communicate with transgender children and not misgender them "infringes the constitutional rights of any grant recipients that hold millennia-old beliefs regarding marriage and human sexuality."
The ADF comment also foreshadows the approach that HHS took in its proposal to undo nondiscrimination protections. It states that nondiscrimination protections on the basis of sexual orientation and gender identity "have no basis or support in federal law," completely ignoring decades of court decisions that hold the contrary and rejecting the entire concept of agency rule-making and deference. ADF suggests that, "HHS should constrain itself to existing federal nondiscrimination law, not rewrite the law beyond the scope that Congress has ordained." In taking up this charge, HHS is exposing LGBTQ people and a host of other vulnerable communities to discriminatory treatment in taxpayer-funded services in contravention of the law.
Scope of proposed rule reaches across multiple aspects of health and human services
HHS' grant budget currently stands at more than $525 billion dollars, and the impacts of the Trump administration's proposed rule extend across the many programs and services funded by the department. These include major health initiatives such as grants for HIV/AIDS prevention and support programs, community health centers, immunization services, and services for youth experiencing homelessness. Additionally, these programs fund a range of human services programming, including child care supports, early childhood programs such as Head Start, the cultural preservation of Native American communities, Meals on Wheels and other nutrition assistance programs, assistance with energy bills, and domestic violence prevention and response.
In its summary of the proposed rule, HHS points to ongoing litigation and requests from child welfare agencies for exemptions from nondiscrimination requirements. The department goes on to claim that the existence of legal action in this area indicates a "lack of predictability and stability" for grantees or prospective grantees and that this perceived instability is cause enough for the agency to review the issue. Yet the proposed rule does not limit itself to addressing the issue of child welfare and instead takes aim at the broad range of grant-making across the department; nor does it address pending cases regarding the inclusion of sexual orientation and gender identity in sex discrimination prohibitions. Tacitly allowing various groups and programs to discriminate does not resolve these constitutional issues, but rather denies LGBTQ people, same-sex couples, women, and religious minorities access to critical services. If finalized as currently drafted, the HHS rule would result in the agency not preventing or punishing grantees from engaging in the following forms of discrimination:
A Jewish couple could be rejected from adopting a child on the basis of their religion.
A same-sex couple could be denied child care assistance if the grantee did not recognize the validity of their marriage.
A gay senior could be refused services meant to assist older Americans living in their homes.
An unaccompanied immigrant who is a transgender girl could be forced to be housed in a boy's shelter or in isolation.
An unmarried woman could be denied supportive services for her child.
A transgender person living with HIV could be denied services critical to managing their health.
Despite HHS' removal of explicit nondiscrimination obligations for its grantees, individuals are still protected under federal law in many cases—particularly LGBTQ people in health care programs and programs funded under the Violence Against Women Act—as well as local and state laws in some cases. In eliminating clarity around its obligations for grantees, however, HHS is effectively providing a license to discriminate and signaling its unwillingness to protect the rights of recipients of federally funded services.
Conclusion
Under the Obama administration, HHS enacted clear and comprehensive protections to eliminate any ambiguity as to federal grantees' responsibility to serve everyone equally. Unfortunately, the Trump administration is choosing to prioritize extreme ideological viewpoints that are out of touch with the majority of Americans. In doing so, it is failing to protect the most vulnerable people in the United States.
Laura E. Durso is the vice president of the LGBT Research and Communications Project at the Center for American Project. Sharita Gruberg is the director of policy for the LGBT Research and Communications Project at the Center.
The positions of American Progress, and our policy experts, are independent, and the findings and conclusions presented are those of American Progress alone. A full list of supporters is available here. American Progress would like to acknowledge the many generous supporters who make our work possible.
Authors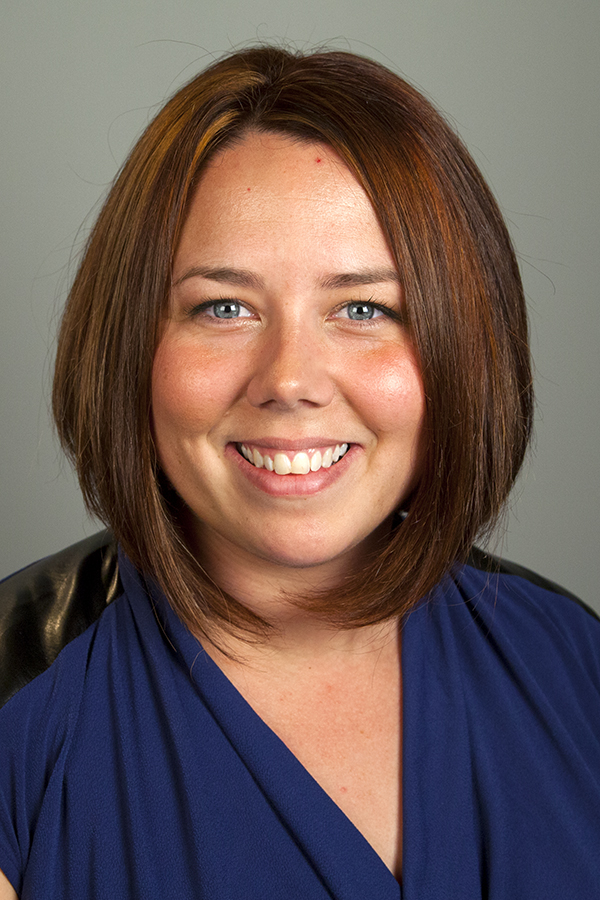 Laura E. Durso
Former Vice President, LGBTQ Research and Communications Project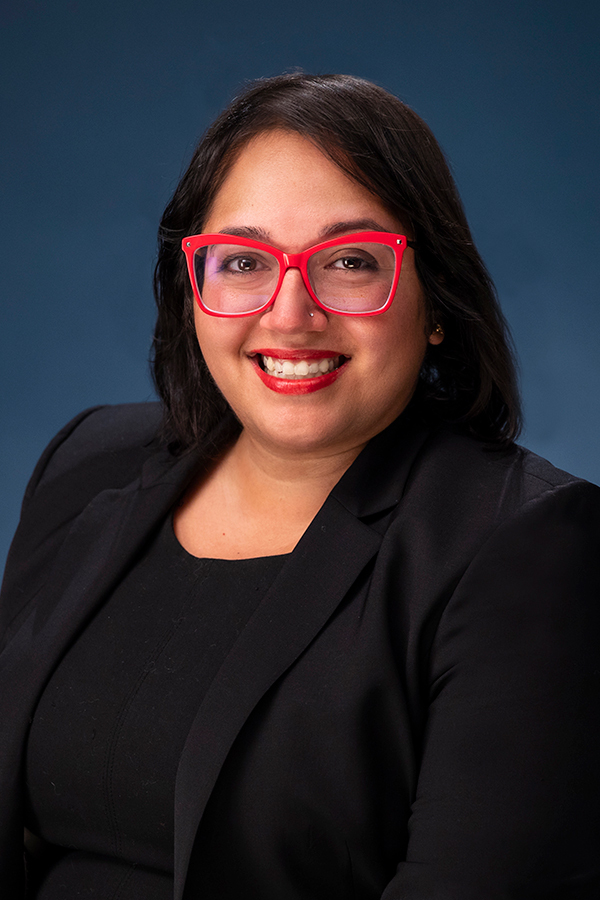 Sharita Gruberg
Former Vice President, LGBTQI+ Research and Communications Project