Governors Demonstrate Bipartisan Support for Child Care and Early Education
Governors Demonstrate Bipartisan Support for Child Care and Early Education
Both Democratic and Republican governors are taking bold action to support young children and their families.
Governors across the country, Republican and Democrat alike, are making child care and early education policy priorities in their states. These governors recognize that families cannot find high-quality early care and education options for their young children—a situation exacerbated by the COVID-19 pandemic. A Center for American Progress analysis of 2023 State of the State addresses found that governors understand that investing in early care and education is critical for children, families, and the economy. Indeed, more than half of the 36 governors who gave State of the State addresses this year mentioned child care and preschool as high priorities. In the absence of federal leadership on this issue, governors must lead the way with investments in early care and education.
Table 1
More than two-thirds of America's governors—22 of 36—highlighted child care and early education in their addresses, clearly indicating that both are bipartisan issues. Thirteen of these governors were Democrats and nine were Republicans. From Michigan Gov. Gretchen Whitmer (D), who called for expanding a universal preschool initiative for 4-year-olds that would save Michigan families more than $10,000 per year, to Missouri Gov. Michael Parson (R), who announced plans to invest $56 million to start to expand preschool options to all low-income children in his state, governors on both sides of the political aisle are stepping up as early childhood champions.
What some of these governors had to say
Gov. Ned Lamont (D-CT): "We're making it easier for people to get back to work. A workplace that meets the needs of a young family—paid family and medical leave, expanded childcare, and paid sick days. These initiatives help young families to get back to work and stay at work."
Gov. John Carney (D-DE): "We will … double funding for the Early Childhood Assistance Program—or ECAP. These programs serve many of the most vulnerable 3- and 4-year-olds in our state. And with the help of an $8 million federal grant, we will develop a plan to strengthen the future of child care and early education in Delaware."
Gov. Josh Green (D-HI): "Hawai'i families should not have to choose between a job and childcare, between rent and healthcare, between school supplies and dinner."
Gov. J.B. Pritzker (D-IL): "Smart Start Illinois will allocate $100 million of new capital to double the Rebuild Illinois investment already helping providers build new and expand existing facilities. This program will be the beginning of the end of early childhood deserts in Illinois, and working families will have more and better options for their children."
Gov. Andy Beshear (D-KY): "It is … time—no, it is way past time—for universal pre-K. Universal pre-K helps young parents rejoin the workforce, while also ensuring every child is kindergarten ready."
Gov. Gretchen Whitmer (D-MI): "Let's expand our bipartisan preschool effort—the Great Start Readiness Program—so every 4-year-old in Michigan can access a free, public preschool education by the end of my second term. This investment will ensure children arrive at kindergarten ready to learn and saves their families upwards of $10,000 a year."
Gov. Tate Reeves (R-MS): "This session, Mississippi should establish a childcare tax credit and allow Mississippi families to write off childcare supplies on state tax returns. … We should expand childcare opportunities by cutting red tape. There's no reason that we should let government get in the way of parents accessing care for their children."
Gov. Michael Parson (R-MO): "We need to do better…for our parents, children, providers, and businesses. … To help address this issue, we are proposing three new child care tax credit programs. These programs will help improve child care facilities, support employers who support their workers with child care assistance, and allow more of our dedicated child care workers to earn a pay increase."
Gov. Greg Gianforte (R-MT): "For too long, working families have faced a [child care] shortage. This problem was only made worse by the pandemic, here and throughout the country. It's why we've invested over $100 million to help stabilize child care in Montana. It's also why we're eliminating unnecessary barriers to child care, so we can better serve our kids and provide them with the foundation for a better future."
Gov. Joe Lombardo (R-NV): "Far too many students are already behind before they ever attend their first day of kindergarten. My budget appropriates $60 million dollars to continue and expand preK opportunities. The Department of Education will be charged with implementing the core preK programs, measuring results, and providing policy recommendations for a long-term strategy to ensure more students are ready for school, when they get to school."
Gov. Michelle Lujan Grisham (D-NM): "As our highly successful Early Childhood Trust Fund grows—and with our new nation-leading constitutional right to early childhood education—we will provide child care and early education for each and every one of our families by investing more than half a billion dollars in targeted funding."
Gov. Mike DeWine (R-OH): "Our budget will make available childcare for more working families. Many Ohio parents must choose between taking on full-time, full-year work or staying unemployed or underemployed, because they cannot afford the high cost of childcare. Through our budget, 15,000 more Ohio children in working families will have access to high-quality childcare—childcare that will help them start Kindergarten with the skills needed to succeed."
Gov. Henry McMaster (R-SC): "To increase the percentage of children who enter our public schools ready to learn, we unleashed the free market and expanded full-day, four-year-old kindergarten to all at-risk children in the state. Parents may now choose the public, private, or for-profit childcare provider that best suits their child's educational needs."
Gov. Tony Evers (D-WI): "If we want to address our state's workforce challenges, we have to make sure child care is accessible and affordable. And together we will. So, the first thing I'm going to do is deliver on my promise to expand the Child and Dependent Care Credit, which will provide nearly $30 million in tax relief to more than 100,000 Wisconsinites."
A closer look at what's happening in 3 states
Missouri
Gov. Parson plans to invest $56 million to start to expand preschool options to all low-income children in his state. He said this would ensure that "50 percent of all our families with pre-k students will be able to enroll their children in expanded programs through their local school district or charter school at no cost." Gov. Parson would also invest upward of $78 million to "increase Child Care Subsidy rates to child care providers across the state," which would increase compensation and stabilize supply for working families.
There is a clear need to do better when it comes to early childhood. Let's meet this moment for Missouri kids, families, and businesses! Missouri Gov. Michael Parson
Illinois
Gov. Pritzker proposed Smart Start Pre-K, a four-year plan to increase funding for preschool and provide access for all 3- and 4-year-olds in the state of Illinois. The plan would help create new center- and school-based classrooms, improve quality, and attract professionals to the workforce. The governor also proposed to address the child care shortage by implementing Smart Start Workforce Compensation Contracts, which would reimburse child care providers for student enrollment rather than attendance, providing a more reliable funding stream. In addition, his proposal includes "provid[ing] three months of childcare for unemployed parents who are engaged in a job search or a job training program." Finally, Pritzker proposed expanding access to child care programs in child care deserts where no providers exist within a "reasonable" distance. The plan would "allocate $100 million of new capital to double the Rebuild Illinois investment already helping providers build new and expand existing facilities."
Today, I ask you to partner with me once again—this time on the long-term investment that has the greatest return for taxpayers with the most positive social and economic impact I have ever come to you with. It's called Smart Start Illinois, and it will make our state the best place in the nation to raise young children. Illinois Gov. J.B. Pritzker
Wisconsin
Gov. Evers proposed expanding Wisconsin's child and dependent care credit to provide almost $30 million in tax relief to more than 100,000 families. To address child care shortages throughout the state, the governor proposed increasing state general fund investments in child care to replace expiring federal funding. This includes more than $340 million for Child Care Counts to help providers pay staff fair, competitive wages and more than $22 million for the Partner Up! program to expand partnerships between child care providers and employers.
Fifty-four percent of Wisconsinites today live in a child care desert—where there are few to no high-quality options for child care in their neighborhood or community. And even if there is a nearby child care provider, it still might not be affordable for a working family. Wisconsin Gov. Tony Evers
Conclusion
Governors' 2023 State of the State addresses show that early care and education is an issue that receives rare bipartisan support at the state level. Public support for investments in young children is at an all-time high nationwide, and governors recognize that child care and preschool are issues that deserve attention and investment. They now have a significant opportunity to take the lead to support children and families.
The positions of American Progress, and our policy experts, are independent, and the findings and conclusions presented are those of American Progress alone. A full list of supporters is available here. American Progress would like to acknowledge the many generous supporters who make our work possible.
Author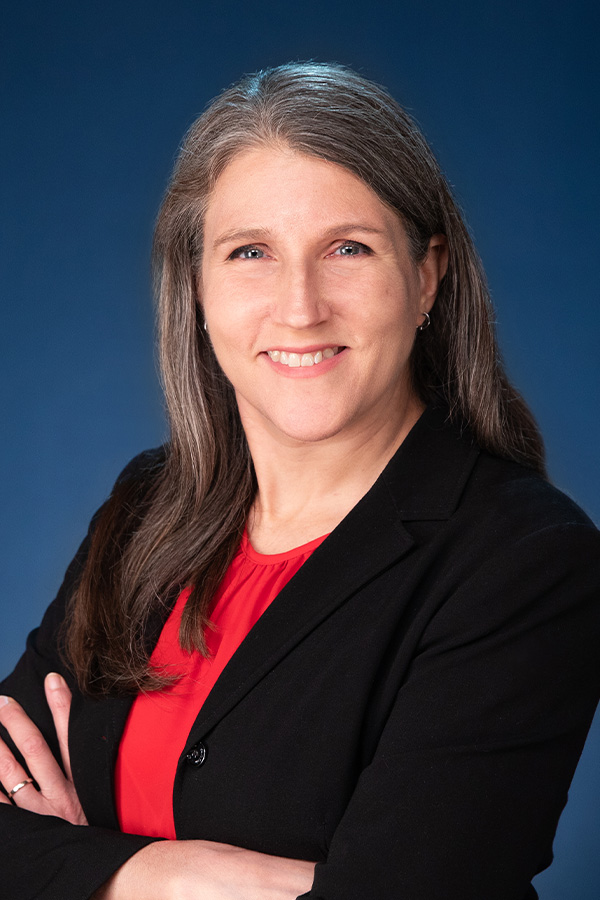 Director, Early Childhood Education Policy
Team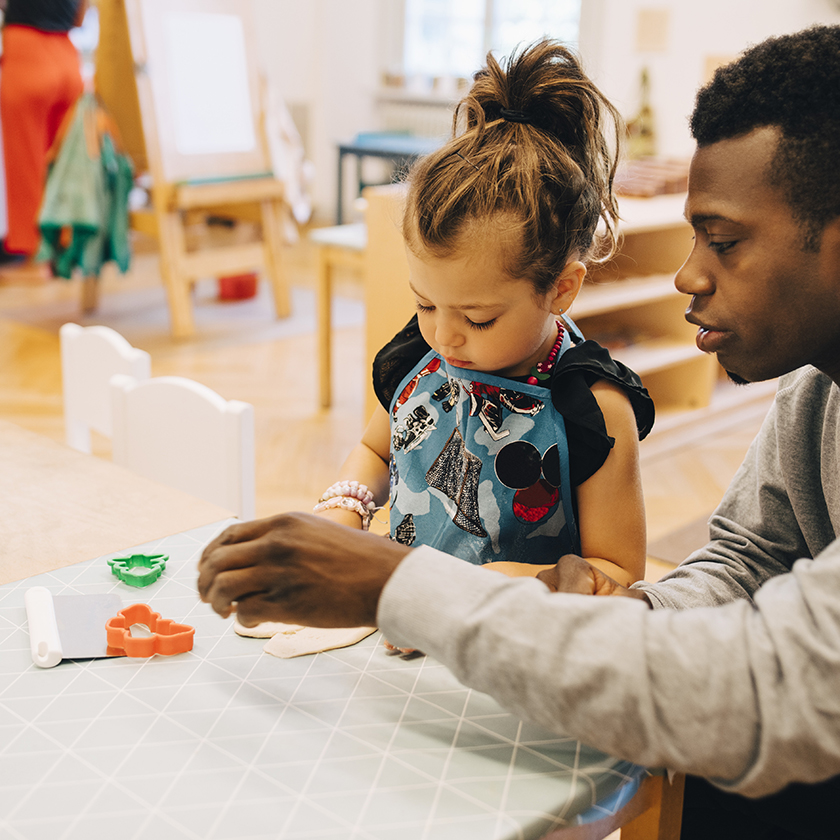 We are committed to advancing progressive policies with bold, family-friendly solutions that equitably support all children, families, and early educators.