Getting the Facts Straight on Performance Pay in the Proposed Draft of Title II of NCLB
Getting the Facts Straight on Performance Pay in the Proposed Draft of Title II of NCLB
Our education experts set the record straight on how teacher compensation will boost achievement, particularly for minority students.
Recent research has demonstrated what we all know—great teachers are critical to high levels of student achievement, particularly for low-income and minority students. Yet today poor and minority children are least likely to get our best teachers.
Congress is considering proposals for the reauthorization of the Elementary and Secondary Education Act that would provide federal incentives to reform the teacher compensation systems in high poverty schools.
House Education and Labor Committee Chairman George Miller has spent his career fighting to improve the quality of America's teaching force—and, at the same time, to protect the rights of American workers to join a union. As part of his plan to fix Title II of the No Child Left Behind Act, he and Ranking Committee Member Howard McKeon have proposed a grant program for school districts that pay more to the highest-performing teachers who commit to stay in the highest-need schools for at least four years.
This is an important initiative that deserves support on both sides of the aisle—especially from progressives who believe in strengthening public education for low-income students.
Unfortunately, critics of the proposal have been spreading misleading information that has obscured the facts. Let's take a look at some of their claims.
CLAIM: The federal government, through this proposal, would mandate the use of test scores to evaluate teachers.
FACT: The new proposal for Title II, Part A does not mandate the use of test scores to evaluate teachers. It is a voluntary grant program in which states and districts can choose whether or not to participate. If they choose to participate, growth in student achievement, rather than absolute student achievement, is used as one measure for evaluating teachers. Consequently, teachers aren't penalized for teaching low-performing students. And test scores are not the sole measure used to evaluate teachers—classroom evaluations conducted by multiple professional educators must be used as well.
CLAIM: Teacher compensation is a matter of collective bargaining subject to state and local law and not federal law.
FACT: The proposed Title II provides protections for collective bargaining—it does not override it. Employment contracts are negotiated and agreed to at the local level and are subject to state law.
CLAIM: Decisions about how to evaluate teachers should be made at the local, not federal level.
FACT: The Title II proposal requires districts to design their own evaluation programs working in collaboration with teachers. While the programs are subject to some general guidelines, most of the decisions about how teachers are evaluated will be made at the local level.
Moreover, the federal role in education is and should be about addressing issues of educational equity and ensuring that students in high-poverty schools receive a high-quality education. Performance pay is one tool districts can use to attract outstanding teachers to high-poverty schools. Many districts will welcome this federal support.
CLAIM: Performance pay programs are premature because methods to determine the value that individual teachers add to student learning haven't been thoroughly researched and evaluated.
FACT: Performance pay is still a new idea, but the record from recent research and experiments around the country is encouraging. Recent summaries of research on performance pay programs demonstrate that these programs have positive effects on student achievement.[i] An evaluation of 130 schools participating in the Teacher Advancement Project, a comprehensive professional pay system that includes pay for successful performance, found that these schools are now getting better results than similar schools.[ii] Programs developed in consultation with teachers in Denver and Minnesota are also proving effective and popular among teachers.
Until we find a better way to attract and retain great teachers in our highest-poverty schools, we need to keep trying promising reforms, including performance pay.
CLAIM: Attention and resources are better spent on reforming the whole school, improving working conditions for teachers, and providing professional development.
FACT The proposed Title II does provide funding for professional development. Part B is a large formula grant program for states that support professional development activities in the neediest schools. Moreover, districts that participate in the Part A performance pay program are also required to improve working conditions for teachers. Title I of NCLB provides significant funding for whole school improvement.
CLAIM: Performance pay programs will spark unhelpful competition among teachers and create a disincentive for them to collaborate and share information.
FACT: Research has found that performance pay programs do not create negative, competitive environments if the programs are designed appropriately and with teacher input. Moreover, nothing in the performance pay provisions in the Title II proposal stops districts from providing awards to all teachers at schools that show gains, not just to individual teachers. As we know from endeavors ranging from military service to athletics, commitment to the team and recognition of individual excellence are perfectly compatible.
The Center for American Progress has published policy research and developed comprehensive recommendations on teacher pay. To learn more about these policies, see:
[i] See for instance David N. Figlio and Lawrence W. Kenny, "Individual Teacher Incentives and Student Performance" NBER Working Paper No. W12627 (Cambridge: National Bureau of Economic Research, October 2006) and Matthew G. Springer and Michael J. Podgursky, "Teacher Performance Pay: A Review," (Nashville: National Center on Performance Incentives, 2006).
[ii] Lewis C. Solmon, J. Todd White, Donna Cohen and Deborah Woo, The Effectiveness of the Teacher Advancement Program, (Washington: National Institute for Excellence in Teaching, 2007). This evaluation was conducted by the National Institute for Excellence in Teaching which supports the TAP program.
The positions of American Progress, and our policy experts, are independent, and the findings and conclusions presented are those of American Progress alone. A full list of supporters is available here. American Progress would like to acknowledge the many generous supporters who make our work possible.
Authors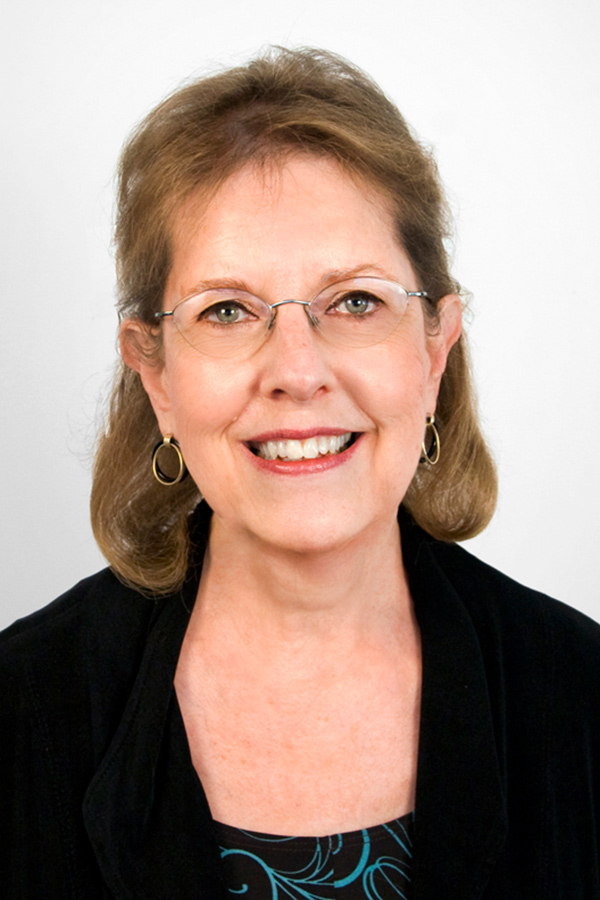 Cynthia G. Brown
Senior Fellow