Fighting Fraudulent Fishing
Fighting Fraudulent Fishing
President Obama's next major ocean initiative needs to get crime out of the seafood supply chain.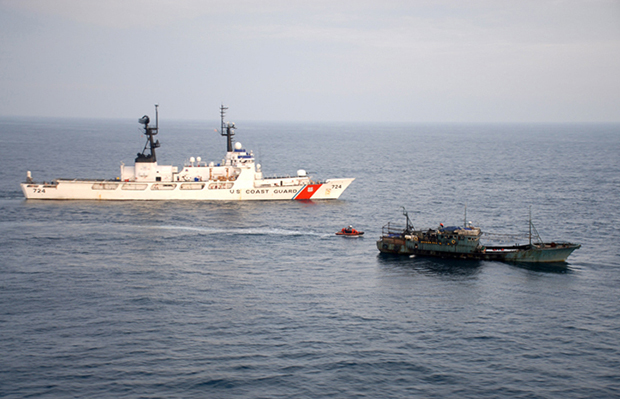 When the president is besieged by the problems as this administration has faced, it's tough to keep your focus on ocean policy. That's the problem—you just can't afford to put oceans on the back burner.
– Former Defense Secretary Leon E. Panetta
In the face of myriad international crises ranging from airstrikes in Syria to the Ebola outbreak in West Africa, President Barack Obama recently moved oceans to the front burner—at least for a moment or two. On September 25, he exercised power established by the Antiquities Act to increase the size of the Pacific Remote Islands Marine National Monument sixfold, creating what is now the world's largest marine protected area and permanently prohibiting industrial activities such as commercial fishing and subsea mining within its bounds.
This action represented a huge win for oceans, but realities of the modern seafood trade require that it not be the president's last.
When President Obama first announced his intention to expand the Pacific Remote Islands monument in June, he also launched an initiative to tackle the worsening scourge of illegal fishing—also known as black market or pirate fishing—and seafood fraud. Despite the urgency of the events currently making headlines, the Obama administration must keep these ocean initiatives on the agenda and deliver reform on federal oversight of seafood safety and traceability.
Mislabeled seafood means public health risks and support for illegal fishing
While U.S. fisheries are arguably the best managed in the world, 91 percent of the seafood consumed by Americans today is caught, grown, or processed abroad. As an unintended consequence, Americans support fishing practices in other countries that are often far from sustainable, if not outright illegal. One recent study found that between 20 percent and 32 percent by weight of nonfarmed seafood imported into the United States is caught illegally, in violation of whatever rules may be in place to help sustain the productivity of marine ecosystems. Making matters worse, recent studies have shown that as much as one-third of seafood tested in the United States is mislabeled, bilking unsuspecting seafood consumers and whitewashing ill-gotten fish.
The deficiency of oversight and enforcement that perpetuates this fraud means consumers are unable to track or trace their seafood from source to table. This lack of so-called traceability is a huge problem for everyone involved—except the criminals who profit from laundering illegally caught or mislabeled fish. Illegal fishing destroys marine ecosystems, undermines fishery recovery efforts domestically and abroad, and undercuts the livelihoods of law-abiding U.S. fishermen.
A 2011 high-profile Boston Globe exposé detailed the rampant mislabeling of seafood. The article's findings included vendors and restaurants substituting Pacific cod for higher-priced Atlantic cod while calling it "local." Other establishments regularly sold escolar—described by industry insiders as the "ex-lax fish" for its gastrointestinal consequences—as "white tuna." When the Globe returned a year later to the restaurants that had failed the first time, 58 of 76 samples still showed mislabeling. One restaurateur laughed off the investigation, saying her establishment was "too busy to deal with such silliness." Combined with a recent report from Oceana—which found that certain species such as red snapper may be mislabeled as often as 94 percent of the time—stories such as these are beginning to raise the profile of seafood fraud among consumers and to demonstrate the ineffectiveness of the current system.
By choosing to address black market fishing and seafood fraud, President Obama has another huge opportunity to help restore the health of global fisheries and improve the profitability of the American fishing industry. But while the expansion of the Pacific Remote Islands monument involved a relatively simple process of accounting for the concerns of stakeholders and then signing a proclamation, reducing illegal fishing and seafood fraud constitutes a significantly more difficult challenge of leadership and politics—one that will require sustained attention for the remainder of his time in office.
Seafood supply chains—and the laws that regulate them—are complex
Unlike many food commodities, much of the seafood that Americans eat travels through complex supply chains. For example, according to author Paul Greenberg, more than 200 million pounds of California squid is shipped to China for processing every year; much of it is then reimported to the United States with a "product of China" label.
As a result, a patchwork of different food safety laws applies to the seafood that travels from the hook, net, or farm to our forks. This web of statutes has in turn spawned oversight by a multitude of agencies that are all trying to do their portion of a job that is much bigger than any one of them can currently manage. For example, the Federal Food, Drug, and Cosmetic Act authorizes the Food and Drug Administration, or FDA, to enforce the safety and accurate labeling of food, including seafood. Meanwhile, the Lacey Act authorizes the U.S. Fish and Wildlife Service to prohibit trade in products made from plants or animals—including fish and shellfish—that are protected by either domestic or foreign laws. And Title IV of the Magnuson-Stevens Fishery Conservation and Management Act requires the collection of basic information necessary for fisheries management. Furthermore, the National Oceanic and Atmospheric Administration, or NOAA, maintains a voluntary, fee-for-service seafood-inspection system as authorized by the Agricultural Marketing Act, which seafood dealers can use to reassure their clients.
A jurisdictional net in need of mending
Unfortunately, the current structure of each of these individual programs has major limitations for addressing seafood mislabeling and the importation of illegally caught fish. Overburdened and underfunded federal agencies frequently fail to coordinate effectively, leading to inefficiencies and overlap of effort. The FDA is severely understaffed relative to the quantity of seafood now imported into the United States. According to a 2011 Government Accountability Office, or GAO, report, the FDA fell about 30 percent short of its seafood-inspection goals every year between 2006 and 2009 and managed to inspect only 1.5 percent of all Chinese processing facilities that sent seafood exports to the United States over a six-year period.
Meanwhile, although NOAA reports that its seafood inspectors find evidence of fraud in about 40 percent of the samples they inspect, they only see "about one-fifth of the seafood consumed in the United States every year," and the data the agency gathers from fishermen under the Magnuson Act is not processed quickly enough to inform buyers about the catch. Furthermore, despite past GAO recommendations that FDA and NOAA coordinate their inspections to prevent redundant efforts and make the most of scarce resources, the agencies have been unable to adequately meet this seemingly simple standard.
The contrast with the federal system for ensuring the safety of our meat and poultry supply is telling. According to The Boston Globe, the FDA has roughly 1,100 inspectors for the country's 167,000 food production facilities, including seafood plants, compared with the U.S. Department of Agriculture's more than 8,000 inspectors for the 6,200 meat and poultry processing plants. Meanwhile, NOAA's Seafood Inspection Program has no mandate beyond voluntary, industry-funded inspections and—according to James Appel, its assistant director and chief financial officer—just 140 inspectors on staff, spread across 28 regional offices nationwide.
Potential seafood labeling reform
Back in June, President Obama set in motion a process that could lead to real change in a sector in urgent need of reform. His directive created an interagency Presidential Task Force and gave it 180 days to report back with recommendations for the creation of "a comprehensive framework of integrated programs to combat [illegal] fishing and seafood fraud." In other words, the task force must develop guidance for turning the current jurisdictional tangle into a coherent system to block ill-gotten seafood from the U.S. market, catch lawbreakers, and empower consumers to track their filet from bait to plate.
To achieve these goals, the president needs to make it clear to the public and all governmental parties involved in the task force that strong action against illegal fishing has his full support. Furthermore, when the task force returns with its recommendations, he must be prepared to issue new executive orders or initiate rulemakings as needed to make seafood in American markets verifiably legal and safe. Addressing these challenges will require sustained pressure from the highest levels to keep interagency partners focused and working constructively together, not simply protecting turf.
President Obama artfully achieved a fine balance between addressing fishing industry concerns and prioritizing world-class environmental protection when he expanded the Pacific Remote Islands Marine National Monument. If he brings a similar approach to the dilemma of illegal and mislabeled seafood and applies the energy needed to power through a dense bureaucratic thicket, he can deliver another major victory for the health and sustainability of the world's oceans.
Shiva Polefka is an Ocean Policy Analyst at the Center for American Progress. Michael Conathan is the Director of Ocean Policy at the Center.
The positions of American Progress, and our policy experts, are independent, and the findings and conclusions presented are those of American Progress alone. A full list of supporters is available here. American Progress would like to acknowledge the many generous supporters who make our work possible.
Authors Shiva Polefka
Associate Director, Ocean Policy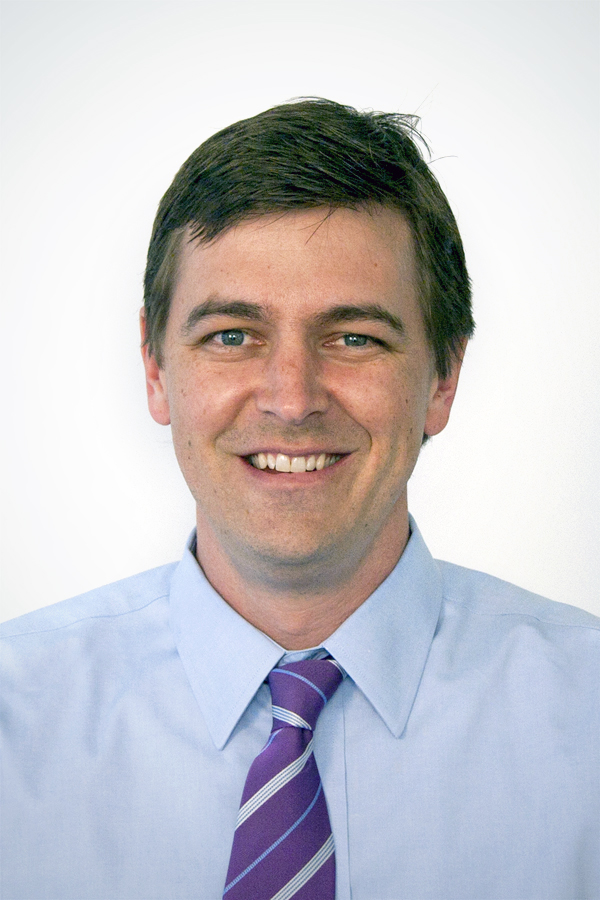 Michael Conathan
Director, Ocean Policy