The Energy Case Against Drilling in the Arctic National Wildlife Refuge
The Energy Case Against Drilling in the Arctic National Wildlife Refuge
Rocky Mountain energy producers, Arctic wildlife, and all Americans would lose if Congress sells out the Arctic National Wildlife Refuge in its bid to give tax cuts to the 1 percent.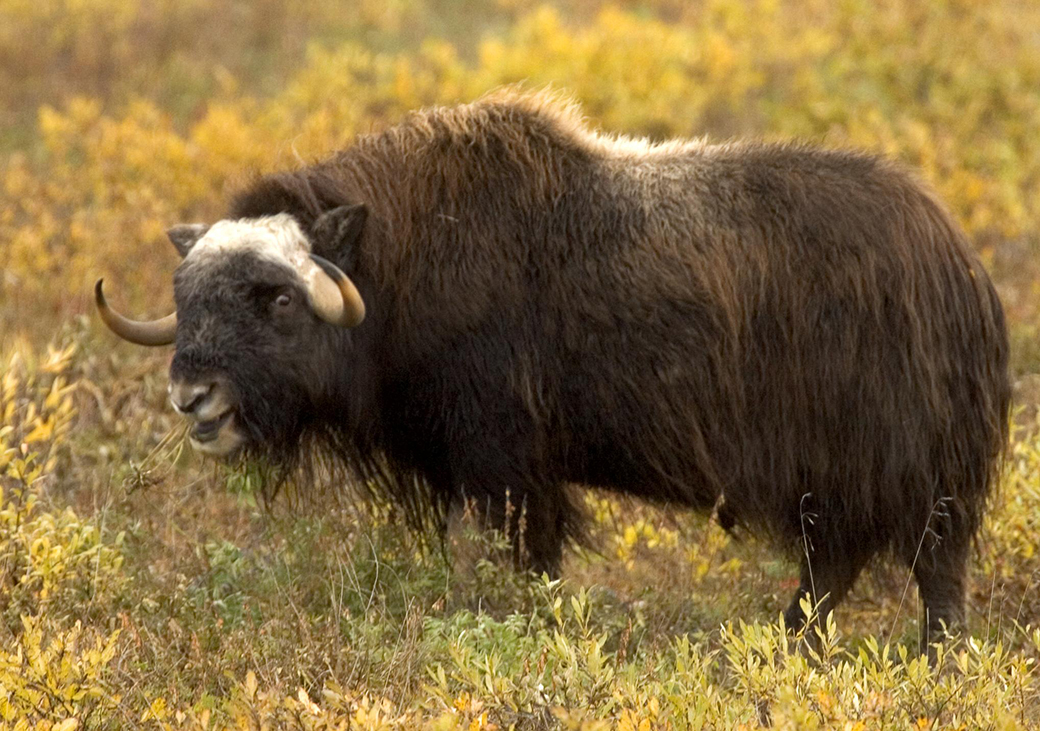 Over the coming weeks, Congress will decide whether to sell out the Arctic National Wildlife Refuge for oil drilling as part of tax legislation being written in the U.S. Senate that would provide hundreds of billions of dollars in tax cuts for millionaires and corporations.
A recently released Center for American Progress column, "Arctic National Wildlife Refuge 101," summarizes the United States' more than 50-year history of protecting a place that is so remote, wild, and full of wildlife that it is widely referred to as "America's last great wilderness." In addition to summarizing the key issues in the long-running debate about whether to protect or drill in the Arctic Refuge, the analysis finds that, based on a review of data from oil and gas lease sales on Alaska's North Slope, the U.S. Treasury is likely to collect only $37.5 million from drilling in the Arctic Refuge over 10 years—far less than the $1 billion that congressional proponents hope would be raised from auctioning off the refuge.
This column finds that, in addition to being overly optimistic about revenues, arguments for drilling in the Arctic National Wildlife Refuge ignore five facts about energy markets, drilling trends, and environmental impacts in the Alaskan Arctic and the United States.
1. At current oil prices, drilling in remote frontier areas of the Alaskan Arctic is not economically viable
According to financial analysts who follow the energy industry, the average oil price at which drilling projects in the Arctic can break even is significantly higher—$78 per barrel, according to one estimate—than the current average oil price of $57 per barrel. According to a Goldman Sachs analyst, "We think there is almost no rationale for Arctic exploration … Immensely complex, expensive projects like the Arctic we think can move too high on the cost curve to be economically doable." Companies must also factor in the inevitable high legal costs that will be associated with attempting to drill in a national wildlife refuge.
2. Oil and gas companies are actively developing resources on less than 2 percent of the federal lands in Alaska on which they have the right to drill
According to federal energy statistics maintained by the Bureau of Land Management (BLM), 1,006,960 acres of federal land in Alaska are under lease to oil and gas companies, but companies have only put 16,882 of these acres into production.
BLM statistics also show that despite holding drilling leases on vast tracts of federal land in Alaska, oil and gas companies spudded only 20 new wells on these lands from 2010 to 2016. In New Mexico, where fracking has sparked a renewed oil boom in the Permian Basin, oil and gas companies drilled 4,452 new wells on federal lands in that same period.
3. Every year, the U.S. government offers oil and gas companies more federal land and energy resources in Alaska than they are able and willing to bid on and develop
Each year from 2010 through 2016, the federal government offered an average of more than 2.8 million acres of federal land on Alaska's North Slope—in the National Petroleum Reserve-Alaska (NPR-A)—for auction to oil and gas companies, but industry has purchased leases on only approximately 158,000 acres per year. It is worth noting that the Interior Department is also making 10.3 million acres of federal land in the NPR-A available for leasing in its upcoming December lease sale.
According to a CAP analysis of BLM land use plans for Alaska, more than 41 million acres of federally managed lands in Alaska are currently open for potential oil and gas drilling—an area roughly the size of the state of Florida. The oil and gas industry does not need access to the 1.5 million acres that make up the coastal plain of the Arctic Refuge.*
4. Waiving environmental laws to turn the Arctic Refuge into a petroleum zone would unfairly disadvantage energy-producing states in the Mountain West
The legislative rider to allow drilling in the Arctic National Wildlife Refuge requires the secretary of the interior to auction off drilling rights on at least 800,000 acres of the Arctic Refuge to oil companies, without regard for environmental impacts, public input, industry interest, market conditions, or existing environmental laws. These legally exempt fire sales with mandatory minimum leasing levels are not allowed anywhere else on federal lands. The leasing process established by the legislative rider would effectively subsidize Arctic Refuge oil production and transform the refuge's coastal plain into a petroleum zone.
The subsidization of Arctic Refuge oil production through legally exempt, mandatory lease auctions would result in winners and losers in U.S. energy markets. According to the U.S. Energy Information Administration (EIA), West Coast refineries that process Alaskan crude oil distribute into several of the same markets that receive products from Rocky Mountain refineries, including Las Vegas; Phoenix; and Spokane, Washington. If subsidized Arctic Refuge oil is distributed and processed like other North Slope oil, West Coast refineries and Asian markets, including China and South Korea, are likely to benefit from increased supply. Oil producers and refiners elsewhere in the Western United States, however, could experience reduced market share. According to a CAP review of recent EIA studies of current U.S. fuels markets, the largest potential disruptions could be experienced by oil producers, pipeline owners, rail operators, refiners, and oil service companies in New Mexico, Colorado, Montana, Utah, and western Texas.
5. Drilling for oil in the harsh Arctic environment would cause unavoidable, widespread, and permanent damage to the coastal plain of the Arctic Refuge
Proponents of drilling in the Arctic National Wildlife Refuge claim that directional drilling—a process by which wells are drilled horizontally out from a well pad to reach nearby resources—would reduce environmental impacts. Yet even with directional drilling, there is no way to access potential oil resources under the refuge's coastal plain without creating a massive network of roads, pipelines, and well pads. A government analysis of potential environmental impacts found that drilling activities in the coastal plain would affect more than 300,000 acres of caribou calving areas; decrease the quality of 162,000 to 236,000 acres of snow goose staging habitat; cause the loss of subsistence hunting opportunities on roughly half the coastal plain; and result in the "[u]nquantifiable loss of wilderness values throughout the entire [coastal plain]."
North Slope oil fields have averaged more than 400 oil spills per year, and across Alaska, there were 16 major spills from 2002 to 2016 that released at least 10,000 gallons of oil into the environment. Five of those spills released more than 100,000 gallons of oil. Most recently, in April 2017, a BP well in Prudhoe Bay gushed oil and gas for three days before an emergency response team managed to kill the well. The incident has prompted the state of Alaska to launch a review of thousands of wells in the North Slope to ensure that they are designed properly to operate amid melting permafrost.
Conclusion
Drill rigs do not belong in the Arctic National Wildlife Refuge. And legislation pushing drill rigs into the Arctic Refuge does not belong anywhere in Congress, let alone as an environmental rider to a bill that would provide tax cuts for corporations and the wealthy. The refuge should remain as it is: an unbroken landscape that is protected for all Americans and for all time.
Matt Lee-Ashley is a senior fellow at the Center for American Progress.
The author would like to thank Jenny Rowland and Meghan Miller for their contributions to this column.
* The BLM's resource management plans (RMP) for Alaska that the agency lists on its website as being in effect as of November 9, 2017, show that at least 41 million acres of federally managed lands in the state are open for mineral leasing, including 11,800,000 acres in the National Petroleum Reserve-Alaska Integrated Activity Plan; 1,713,000 acres in the Eastern Interior RMP; 1,100,654 acres in the Bay RMP; 5,593,000 acres in the East Alaska RMP; 11,900,000 acres in the Kobuk Seward Peninsula RMP; 1,226,000 acres in the Ring of Fire RMP; and 8,267,022 acres in the Central Yukon RMP.
The positions of American Progress, and our policy experts, are independent, and the findings and conclusions presented are those of American Progress alone. A full list of supporters is available here. American Progress would like to acknowledge the many generous supporters who make our work possible.
Authors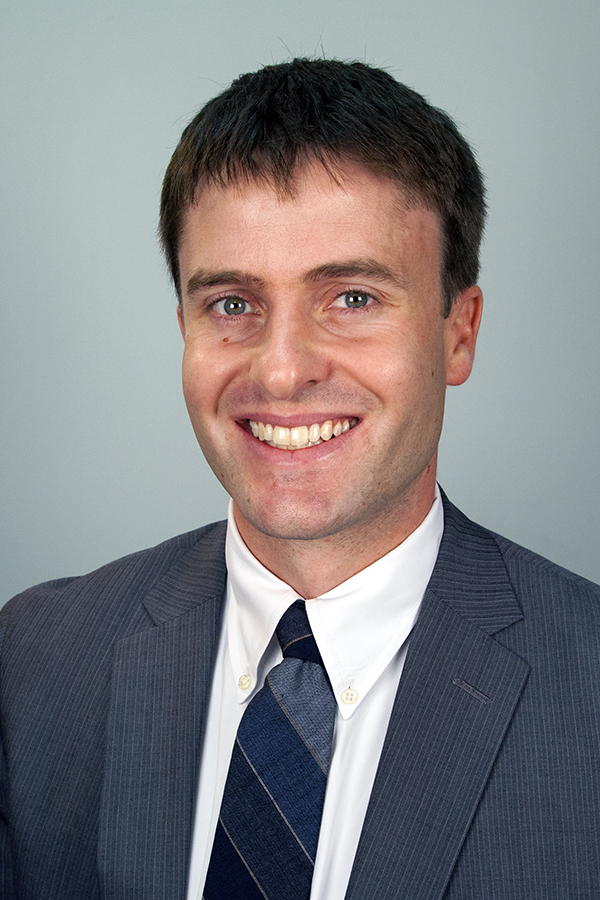 Matt Lee-Ashley
Senior Fellow