Efforts to Combat Pregnancy Discrimination
Efforts to Combat Pregnancy Discrimination
Confronting Racial, Ethnic, and Economic Bias
Women need comprehensive solutions that recognize the persistent role of race, ethnicity, and economic status in creating obstacles to opportunity for pregnant women.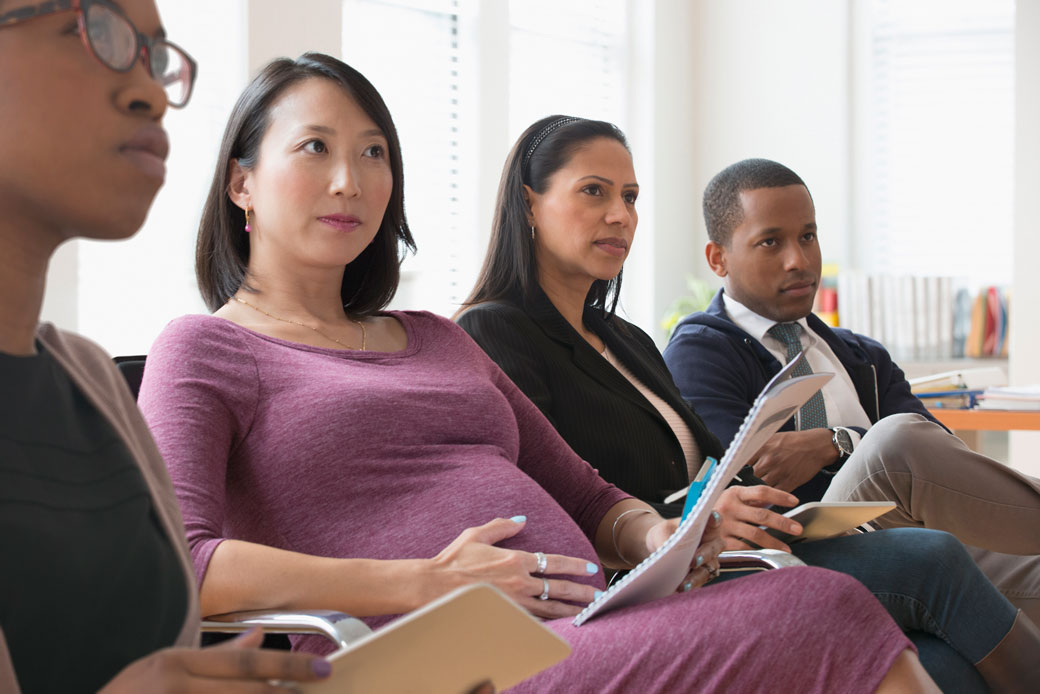 Forty years ago, on October 31, 1978, the Pregnancy Discrimination Act (PDA) was signed into law to prohibit discrimination in the workplace on the basis of pregnancy, childbirth, or related medical conditions. Since its passage, more women have been able to continue working while pregnant; they have also been able to work further into their pregnancies without being forced to leave their jobs. But while the passage of the law was a critical step forward, it has not ended discriminatory practices targeting pregnant women.
Claims of pregnancy discrimination filed with the U.S. Equal Employment Opportunity Commission (EEOC) increased sharply in the 1990s and 2000s, and pregnancy discrimination remains a widespread problem across all industries and regions of the United States. Too many women have been unable to make full use of the PDA to secure more equitable working conditions when they most need them, as courts have interpreted the law's protections narrowly. Women—particularly those who experience discrimination based on a combination of biases across race, ethnicity, economic status, and gender—need federal policy solutions that are responsive to women's unique needs. These measures would help ensure their ability to fully participate in the labor force and provide support for their families in workplaces free of discrimination.
An overview of pregnancy discrimination charge data
Charges alleging pregnancy discrimination under the PDA can be filed with the EEOC or with state or local Fair Employment Practices Agencies (FEPAs) around the country that are designated to receive charges filed under federal or state law. The last two decades have included periods of rapid growth of pregnancy discrimination charge filings. Looking at the 15-year period from fiscal years 1997 through 2011, nearly 6,000 federal pregnancy discrimination charges were filed with the EEOC and state or local FEPAs in fiscal year 2011—an almost 50 percent increase from the slightly fewer than 4,000 complaints filed in fiscal year 1997. Since then, the EEOC has changed the scope of the data that are publicly available, including only data on charges filed directly with the EEOC and not including charge data from local FEPAs. The EEOC-specific data from fiscal years 2012 through 2017 show relatively stagnant levels of complaints through 2017—although the change in how the data are reported provides a less complete picture of the scope of pregnancy discrimination nationwide.
Other research suggests that the prevalence of workplace inequities pregnant women face extend far beyond the number of pregnancy discrimination charges formally filed with the EEOC. For example, research conducted by Childbirth Connection, an initiative focused on improving maternity care, estimated that approximately 250,000 pregnant workers are denied requests for accommodations each year. In addition, many women fear retaliation from employers, which may lead them to not report pregnancy-related discrimination or to avoid asking for accommodations entirely.
One clear pattern that has emerged from available data is the disproportionate impact of pregnancy discrimination on some women of color and low-wage workers. Analysis from the National Partnership for Women and Families reveals that in fiscal years 2011 through 2015, black or African American women filed 28.6 percent of pregnancy discrimination charges filed with the EEOC, despite making up 14.3 percent of the female labor force. Women in lower-wage industries, including food services, health care and social assistance, and retail, also reported disproportionate rates of discrimination. Women of color are overrepresented in many of these low-wage jobs, and mothers in low-wage jobs are disproportionately black and Latina. There is a lack of available data, however, to undertake a more comprehensive assessment of racial and ethnic disparities in pregnancy discrimination charge filings within different industries or occupations.
Harmful expectations for pregnant women and mothers in the workplace
Pregnancy discrimination takes a variety of forms. It can include being denied a request for a temporary accommodation—such as not lifting heavy boxes, often called light duty, or not working with toxic chemicals—or being fired or denied a promotion as a result of being pregnant. Such denials may stem, in part, from perceptions or stereotypes about the capacities and abilities of pregnant women. They may also be motivated by biases about pregnant women or mothers themselves, particularly those from certain racial, ethnic, or economic backgrounds. These types of discriminatory practices can have both economic and health consequences. An employer's refusal to grant a request for lighter duty can have dire results for pregnant workers, such as miscarriage or other serious health problems. Thus, it is critical to ensure that any policies aimed at reducing pregnancy discrimination specifically examine and incorporate strategies to eliminate racial, ethnic, and economic disparities in the treatment of pregnant workers. Doing so requires a closer look at how differing expectations and assumptions about motherhood—along race, ethnic, and economic lines—can drive outcomes harmful to women's health and economic security.
Race, ethnicity, and economic status often can influence whether mothers and pregnant women in the United States are expected to continue working, and these views can affect how they are treated in the workplace. Research examining how race affects perceptions about mothers notes that black mothers, for example, are often expected to work because of long-standing stereotypes about who should provide labor. Black mothers have the highest labor force participation rates of mothers from any racial or ethnic group, a trend that has been true for years; in 2015, 76.3 percent of black mothers were in the labor force, compared with 69.6 percent of white mothers. Yet their compensation does not match this increased participation: Black mothers consistently earn less than their white counterparts, and the gap only increases when compared with white fathers. This earnings gap not only illustrates the persistent devaluing of black women's work, but it also can reinforce negative perceptions about black women's worth, making them targets of discrimination. Similarly, many women working in low-wage jobs are undervalued and treated as if they are less deserving of respect. Women are overrepresented in these occupations, with 18.3 percent of mothers with young children working low-wage jobs, compared with 14.5 percent of the total workforce who are low-wage workers.
Many women of color also encounter attitudes that minimize their need for protections. When seeking accommodations during pregnancy, for example, black women may confront the long-held stereotype that their bodies are less sensitive and better-suited for demanding physical labor—a myth rooted in histories of slavery and the abuse of black women's bodies. Black women's pain, especially during pregnancy and childbirth, is systematically dismissed and disbelieved. These attitudes can also affect the ability of women of color to move into the workforce. Research on young, pregnant Latinas found that many felt discouraged from pursuing their education altogether or relegated to less rigorous programs once they became pregnant.
Lowered expectations about work combined with the devaluation of their contributions to the workplace may lead to the denial of accommodations and outright firing of pregnant workers. When a woman is denied pregnancy accommodations, she may be forced to choose between a healthy pregnancy and her livelihood.
State action to expand protections
While the federal PDA has provided pregnant women with critical protections, lawmakers at the national level can and should take important steps to strengthen protections further. The Pregnant Workers Fairness Act, a bipartisan effort to address issues around accommodations for pregnant workers, has been introduced in every legislative session since 2012 but has yet to move forward. In the face of federal inaction to combat pregnancy discrimination, 23 states and Washington, D.C., have passed laws expanding protections for pregnant women in the workplace. Eighteen of these laws, which guarantee pregnant employees' right to accommodations at work, were passed in the past five years, all with bipartisan support.
The passage of these state laws reflects important progress. But combating pregnancy discrimination must also include new strategies at the federal and state levels focused on the racial, ethnic, and economic disparities in discrimination and health outcomes for pregnant workers. This work should include more extensive research, by industry and occupation, to better understand racial and ethnic differences in pregnancy discrimination charges and determine where best to target enforcement resources. It also should include increased enforcement efforts focusing on industries where the most pregnancy discrimination charges are filed. Furthermore, it should include proactive efforts by employers—climate surveys, analyzing promotion rates for pregnant women by race and ethnicity, and training on implicit bias are all steps that employers can take to pinpoint potential problems in terms of the experiences and treatment of pregnant women within their workplaces.
Conclusion
Pregnancy discrimination in the workplace continues to limit women's opportunities and economic advancement. It is pervasive in both its overt forms—firing pregnant employees and denying accommodations and leave time—as well as in its subtler forms, such as not considering pregnant women for promotions and raises. Comprehensive action is necessary to defend the rights of pregnant workers, including federal legislation, enforcement mechanisms, and an expansion of available research on the racial, ethnic, and economic disparities embedded in discriminatory practices. Steps to address bias against women of color and low-income pregnant workers specifically will promote a workforce in which all women have the support to make healthy, personal choices about their pregnancies without limiting their long-term success.
Nora Ellmann is a research assistant for women's health and rights for the Women's Initiative at the Center for American Progress. Jocelyn Frye is a senior fellow at the Center.
The positions of American Progress, and our policy experts, are independent, and the findings and conclusions presented are those of American Progress alone. A full list of supporters is available here. American Progress would like to acknowledge the many generous supporters who make our work possible.
Authors Nora Ellmann
Research Associate, Women's Health and Rights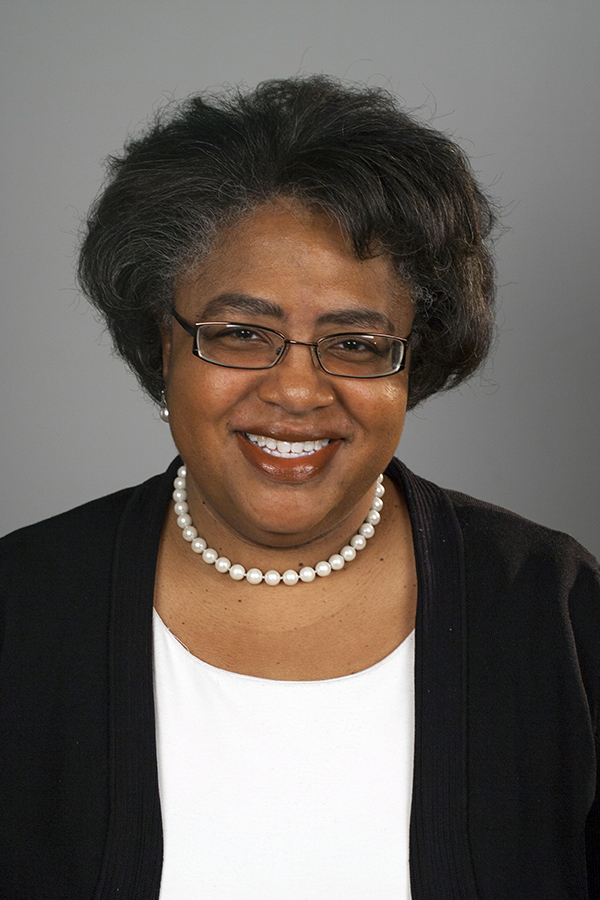 Jocelyn Frye
Former Senior Fellow