Counting All the Benefits
Counting All the Benefits
Energy Efficiency and Systems Thinking
New report from Geoffrey P. Lewis and Julian L. Wong shows that a full systems analysis of energy saving solutions reveals that efficiency is the most cost-effective measure.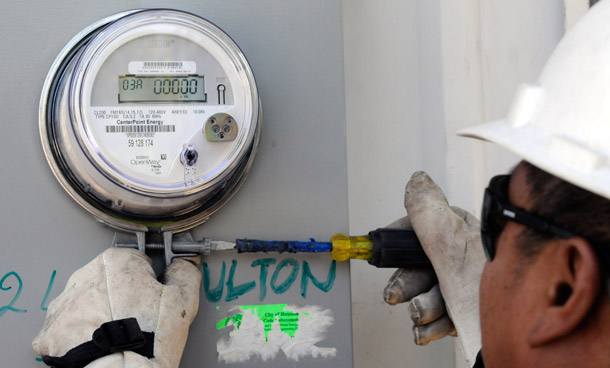 Read the full report (pdf)
We are living in an increasingly carbon-constrained world. We need to consider the deployment of every technological and behavioral option to reduce carbon emissions if we are to avert the catastrophic consequences of climate change. Yet we do not necessarily have the luxury of tackling all options at once, particularly given the current global economic crisis. We therefore need to prioritize our low-carbon options on the basis of cost-effectiveness. Energy efficiency represents the most cost-effective, low-carbon strategy compared to other options such as renewable energy, nuclear power, and carbon capture and storage. The cheapest form of energy is, after all, the energy you do not use.
The compelling case for energy efficiency is best understood through analogy. It is undisputed in health care that prevention is better, and cheaper, than cure. The same is true in energy and climate. Smartly reducing energy consumption is a more cost-effective approach for reducing emissions than deploying relatively immature technologies such as solar photovoltaics or carbon capture and storage, or CCS, which address the symptoms of a carbon-intensive lifestyle, rather than tackling the root cause of high energy consumption in the first place.
It is obvious that we should use cost-effectiveness as a criteria to assess our priorities, but it is less clear which measure of cost-effectiveness is most appropriate. Should we use upfront cost, or lifecycle cost? Some studies have suggested that although energy efficiency is cheaper over the lifecycle, it can be significantly more expensive upfront. The problem is that such studies generally do not count all the benefits of energy efficiency. They fail to recognize energy efficiency's powerful force as a lever to address the root of our energy problem—wasteful use—and give too much credit to solutions that only patch over symptoms—the resulting carbon emissions—of our wasteful energy system.
To be clear, we do not argue that higher-cost abatement options such as renewable energy and CCS should not be pursued. If we don't address the high-carbon nature of our energy sources, even the most aggressive use of energy efficiency will not be enough to help us stabilize our greenhouse gas concentrations at a level that allows us to avoid the worst consequences of climate change. We will need to keep all technical options on the table, including CCS, especially since the political economy of energy points to the continued reliance on coal combustion as a source of electricity. The higher costs of such technologies make it all the more urgent that we dedicate resources for research and development to validate their feasibility and bring down costs in order to drive rapid deployment.
What we do argue is that, to the extent that the cost-effectiveness of current carbon abatement options shape investment and policy decisions, we need to make sure that these decisions are made with a robust framework for assessing costs. When it comes to energy efficiency, the distinction between lifecycle costs and upfront costs may not matter. When we take a fresh look at these numbers using a more holistic framework that is sometimes referred to as "systems thinking," it becomes clear that energy efficiency is actually significantly cheaper on both metrics. Energy efficiency is cheaper over the lifecycle and requires less investment upfront to reduce CO2 emissions.
Systems thinking emphasizes the importance of optimizing the whole system, rather than just a narrow focus on optimizing the parts. In the case of energy, this means optimizing the entire energy system—from generation, to distribution, to consumption—instead of focusing on optimizing each of these parts in isolation.
The only way to fully understand why a problem or element occurs and persists is to understand the part in relation to the whole. This is especially true of energy systems, where interactions and feedback loops along the system of energy supply, transmission, and demand are complex and dynamic.
Read the full report (pdf)
Geoffrey P. Lewis, LEED AP, is an investment banking analyst at Deutsche Bank in New York City. Julian L. Wong is a Senior Policy Analyst at the Center for American Progress in Washington, D.C.
The positions of American Progress, and our policy experts, are independent, and the findings and conclusions presented are those of American Progress alone. A full list of supporters is available here. American Progress would like to acknowledge the many generous supporters who make our work possible.