Conservative Attacks on Discipline Reform Are a Distraction from Meaningful Action to Prevent Gun Violence
Conservative Attacks on Discipline Reform Are a Distraction from Meaningful Action to Prevent Gun Violence
Education leaders should focus on how to make schools safe, welcoming environments for all students—including through discipline reform.
On Tuesday, Sen. Marco Rubio (R-FL) sent a letter to Education Secretary Betsy DeVos, asking her to rescind the Obama administration's 2014 guidance aimed at reducing disproportionate discipline of students of color and promoting alternatives to punitive discipline. The premise of Rubio's letter isn't unusual—conservative critics have claimed for years that this guidance was federal overreach and prevented schools from disciplining students. But what is unusual is that Rubio's letter went even further and claimed that the guidance contributed to the terrible massacre at Marjory Stoneman Douglas High School in Parkland, Florida, on Valentine's Day. Of course, none of Rubio's argument is actually true, since the guidance did not establish any mandatory new policies, but rather provided resources for districts on how to implement more positive approaches to improving school climate.
This line of thinking began percolating on the right only a few days after the tragedy—first with conservative education reformers, then with conservative columnists, and now with conservative lawmakers. The attempt to blame the shooting on the discipline reforms advocated in the Obama-era guidance is another in a long line of attempted distractions from the real issue: the need to strengthen our nation's gun laws to help reduce the epidemic of gun violence in this country.
The distraction of the discipline guidance follows on the heels of other distractions that claimed that gun violence is a mental health issue, not a guns issue, and that schools should arm teachers. But just like these previous distractions, Rubio and other's claims about the discipline guidance actually hold up under scrutiny. All of these are just more false claims that prevent a serious discussion about gun safety. This column debunks four myths that Rubio included in his letter to DeVos.
Myth: Broward County put in place lax discipline policies under pressure from the Obama Administration
Broward County changed its discipline policies in 2013—a year before the Obama administration issued its guidance. The district worked to move away from a zero-tolerance approach that mandated specific, harsh consequences—like suspensions, expulsions, or arrests—for even minor infractions. The new policies aimed to reduce arrests for minor infractions by instead referring students to counseling services through a program called Preventing Recidivism through Opportunities, Mentoring, Interventions, Supports, and Education (PROMISE). The program was successful: The district reduced arrests by two-thirds, and 90 percent of the students receiving counseling services did not repeat the behavior for which they entered the program. While Rubio and others criticize Broward County for being too lax on serious violations, the district has also come under fire for its policies being too strict. In one incident, a middle-schooler was suspended for six days for bringing a toddler butter knife to cut a peach.
Myth: Broward County's policies meant that teachers and law enforcement did not take action
According to NPR, Cruz "was the subject of dozens of 911 calls and at least two separate tips to the FBI." There were certainly failures from law enforcement: The FBI made a massive error in not following up on tips. But Broward County's discipline policies had nothing to do with this mistake. In fact, Broward's policy specifically states that "nothing in this agreement is intended to limit the discretion of law enforcement." And when the Obama administration rolled out the 2014 guidance, then-Secretary of Education Arne Duncan noted that "appropriately serious infractions, like endangering the safety of other students, teachers, or themselves" should in fact merit removal from school as a last resort.
Myth: Had Cruz been arrested in school for one of the earlier reported incidents, he would not have been able to buy a gun
Even if Cruz had been arrested by a school resource officer for one of the reported incidents, there is no guarantee that arrest would have prevented him from buying a gun. Unless such an arrest resulted in a felony conviction or involuntary commitment for mental health treatment, Cruz would still have been eligible to buy a firearm under federal and state law. And even if he was convicted and barred from gun possession, he could have easily purchased another gun through a private sale without a background check.
Myth: The Obama guidance prevents schools from expelling students like Cruz
Pundits claim that, as a result of federal discipline guidance, Broward County's discipline policies were too lenient and prevented Marjory Stoneman Douglas from expelling Cruz. But this claim is extremely misleading. While Cruz was not technically expelled from school, he was transferred out of Marjory Stoneman Douglas to alternative school placements multiple times. These transfers are expulsion by another name—and there is nothing in the discipline guidance that tells districts not to suspend or expel students for serious incidents. Expelling (or transferring) Cruz certainly didn't help lead to safer schools. In fact, it might have further alienated him, as he returned to the school that removed him to commit mass murder.
Conclusion
It's clear that none of the arguments connecting the discipline guidance to the Parkland tragedy hold up under serious scrutiny. What's also clear is that instead of talking about arming teachers or ignoring the disparate rates of discipline of students of color, policymakers should be talking about real solutions to the problem of gun violence. They can start by banning assault weapons and high capacity magazines, allowing the Centers for Disease Control and Prevention to research gun violence as a public health issue, requiring background checks for all gun sales, supporting local violence reduction programs, and ensuring that all domestic abusers don't have access to guns. These solutions are straightforward and have broad support across the country.
At the same time, education leaders should focus on how to make schools safe, welcoming environments for all students—which includes using the resources in the 2014 guidance to reduce unnecessary suspensions and expulsions, reduce disparate rates of discipline, and implement positive approaches to discipline. Changing school policy and culture is not easy, and it takes a significant investment. But it's possible—and the consequences of inaction are too high.
Scott Sargrad is the managing director of K-12 Education Policy at American Progress.
The positions of American Progress, and our policy experts, are independent, and the findings and conclusions presented are those of American Progress alone. A full list of supporters is available here. American Progress would like to acknowledge the many generous supporters who make our work possible.
Authors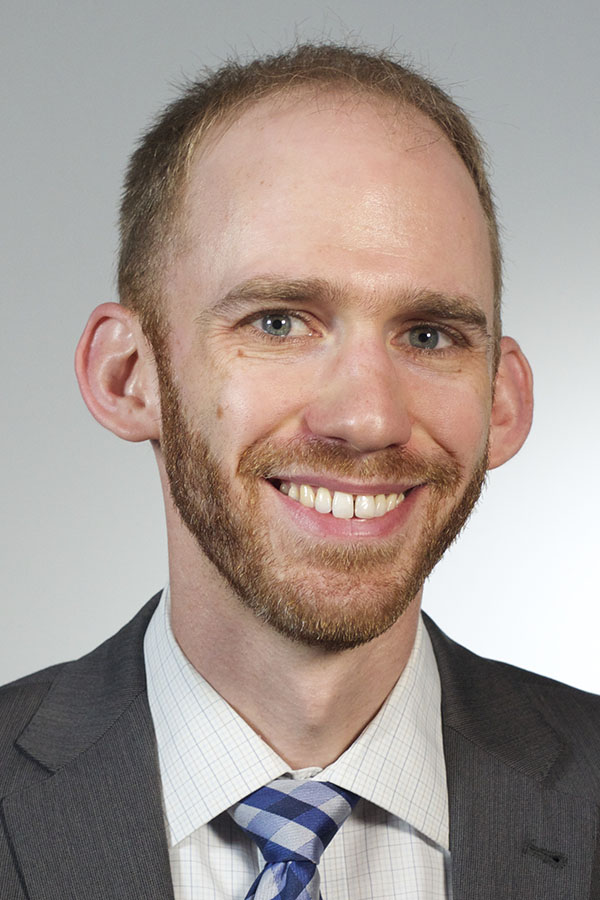 Scott Sargrad
Vice President, K-12 Education Policy