With Conservation on the Ballot, Public Lands and Waters Won
With Conservation on the Ballot, Public Lands and Waters Won
Here are the top 16 races where voters rebuked the Trump administration's anti-conservation policies.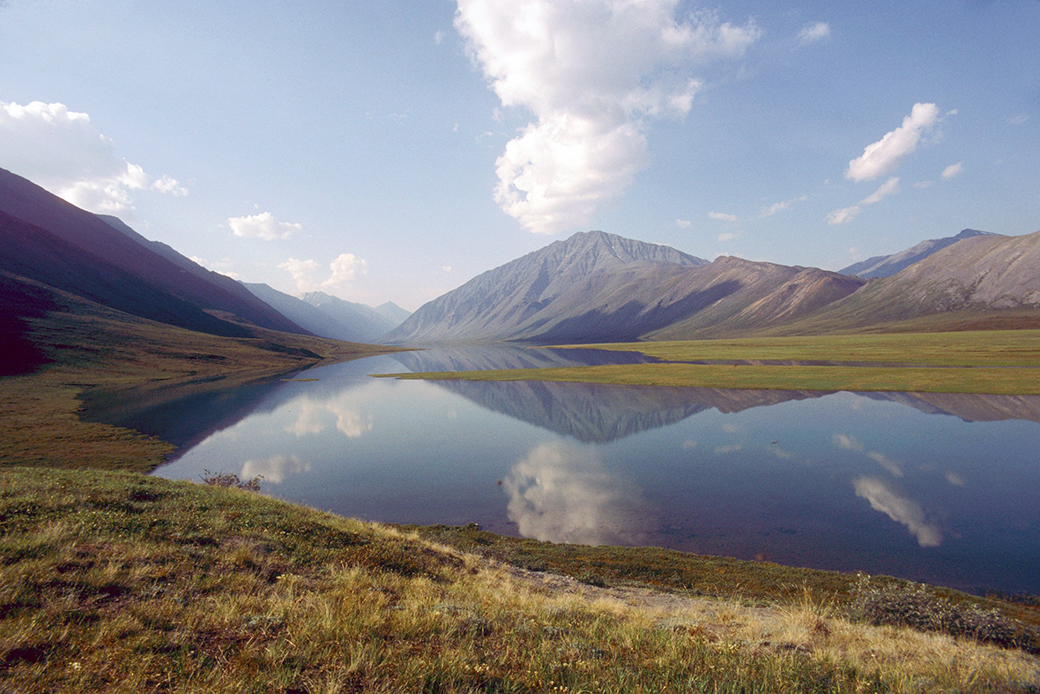 This column contains a correction.
The 2018 midterm elections showed an unmistakable pattern of pro-conservation outcomes in states and districts that are bearing the brunt of the Trump administration's attacks on parks, wildlife, and oceans. U.S. Secretary of the Interior Ryan Zinke's deeply unpopular attacks on America's national monuments and proposal to radically expand offshore drilling fueled pro-conservation wins from California and Nevada to New Mexico and South Carolina. Democrats who are taking over the House of Representatives have a powerful mandate to clean up corruption in government and fiercely defend America's public lands and waters.
Even before the results were in, it was clear that public lands and waters played a key role in determining the outcome of many races—from the U.S. Senate to state ballot issues—across the country. Many candidates touted their pro-conservation stances in campaign literature and advertisements. Where candidates stood on issues such as offshore drilling, national monuments, and energy standards made its way into debates and editorial board meetings. Tuesday's results in many of these races drove home what a number of polls already show to be true: Voters across the nation care deeply about their public lands and waters and acted on that core value when filling out their ballots.
In many ways, Tuesday's election results can be read as a rebuke to President Donald Trump's destructive policies to undermine bedrock conservation laws and weaken protections for clean air and water. This column features 16 races where these issues were at the forefront during the campaigns and likely played a role in voter engagement. Additionally, the column highlights that voters from Georgia to Connecticut passed notable ballot initiatives, showing that conservation funding, species protection, and protecting public lands and waters are important issues across the country.
The U.S. Senate
Montana: Sen. Jon Tester (D)
Candidates: Incumbent Sen. Jon Tester and Matt Rosendale (R)
Role of conservation: Tester has long been a champion of public lands and the Land and Water Conservation Fund and has fought against efforts to sell or transfer public lands. He actively touted his role in those legislative efforts during the campaign, including a bill to protect Yellowstone National Park from gold-mining activity. Rosendale, a land developer and self-proclaimed advocate of the Trump agenda, has—as the Tester campaign pointed out—supported large-scale land transfer, though he later disavowed those views.
Nevada: Rep. Jacky Rosen (D)
Candidates: Jacky Rosen and incumbent Sen. Dean Heller (R)
Role of conservation: In light of President Trump's attacks on national monuments, Rep. Rosen has championed Nevada's monuments and been vocally supportive of the Land and Water Conservation Fund, which boasts an 84 percent popularity in Nevada. As senator, Heller developed a strong anti-public lands record. He voted for an amendment that would bar the U.S. Fish and Wildlife Service from listing the greater sage-grouse as endangered for 10 years; opposed the designation of Gold Butte National Monument; applauded President Trump's review of national monuments; and proposed a bill that would remove protections from wilderness study areas.
New Mexico: Sen. Martin Heinrich (D)
Candidates: Incumbent Sen. Martin Heinrich, Mick Rich (R), and former Gov. Gary Johnson (L)
Role of conservation: Heinrich has long been a strong supporter of protecting public lands and was instrumental in creating popular new wilderness areas, national parks, and monuments over the past several years. Rich referred to Sen. Heinrich's support of monuments and wilderness as shortsighted, accusing him of wanting to turn the state into an "environmentalists' Disneyland." In 2016, Gov. Johnson argued that Bureau of Land Management (BLM) land should be transferred to the states and sold to private landowners.
The U.S. House of Representatives
Arizona-01: Rep. Tom O'Halleran (D)
Candidates: Incumbent Rep. Tom O'Halleran and Wendy Rogers (R)
Role of conservation: O'Halleran has been a champion of the mining withdrawal for the Grand Canyon Watershed. Rogers, however, avoided answering questions on the withdrawal, which is supported by Arizonans on a two-to-one margin. Rogers also fully embraced President Trump's energy agenda, saying "I am so glad President Trump approved the Keystone pipeline, opened up drilling in ANWR [the Arctic National Wildlife Refuge], and opened up offshore drilling."
California-48: Harley Rouda (D)
Candidates: Harley Rouda and incumbent Rep. Dana Rohrabacher (R)
Role of conservation: Rouda claimed "protecting the environment" as one of his key issues, specifically mentioning protecting coastlines from offshore drilling and advancing clean energy policies. He also vocally criticized Secretary Zinke's allegiance to the oil and gas industry. To his detriment, Rep. Rohrabacher continued to staunchly support offshore drilling in a state where nearly 70 percent of the population opposes the practice.
Nevada-03: Susie Lee (D)
Candidates: Susie Lee and Danny Tarkanian (R)
Role of conservation: Lee is a former environmental consultant and describes herself as a conservation advocate, including a supporter of Nevada's Basin and Range National Monument. In an interview, Tarkanian expressed support for transferring public land, saying "[s]ome land should absolutely be released to the state, if it's in an area that we can build industrial, commercial or residential use out of it. It absolutely should go back and there is no reason to argue against that." 
Nevada-04: Steven Horsford (D)
Candidates: Former Reps. Steven Horsford and Cresent Hardy (R)
Role of conservation: During his time in Congress, Rep. Horsford "led on legislation to protect our parks and public lands, including bills that designated the Tule Springs Fossil Beds National Monument and the Wovoka Wilderness." He also introduced legislation to protect Gold Butte National Monument, which former President Barack Obama ultimately designated. Rep. Hardy, who earned himself a place on CAP's "congressional anti-parks caucus," opposed Nevada's most recent national monument designations and did not support the federal management of public lands. 
New Mexico-02: Xochitl Torres Small (D)
Candidates: Xochitl Torres Small and State Rep. Yvette Herrell (R)
Role of conservation: Torres Small is a water rights attorney who campaigned on the idea that protecting public lands is essential for economic development in New Mexico. Herrell, on the other hand, said she supports bringing the timber industry back to New Mexico and streamlining permitting for the oil and gas industry. In 2015, Herrell introduced a failed bill that would have created a commission to study transferring national public lands to the state.
South Carolina-01: Joe Cunningham (D)
Candidates: Joe Cunningham and incumbent Rep. Katie Arrington (R)
Role of conservation: A former ocean engineer, Cunningham made his opposition to offshore drilling central to his campaign. While Rep. Arrington recently said that she also opposed offshore drilling, she supported President Trump's lifting of the ban on offshore drilling and has previously stated her support of offshore drilling, making her message unclear in a state where a majority of voters oppose drilling offshore.
Utah-04: Ben McAdams (D)
Candidates: Former Mayor Ben McAdams and incumbent Rep. Mia Love (R)
Role of conservation: As Mayor of Salt Lake County, McAdams has been a strong supporter of keeping public lands public and denounced President Trump's decision to shrink Bears Ears National Monument in Utah. By contrast, Rep. Love supported the full rescindment of Bears Ears and previously supported federal land transfer. Rep. Love's unpopular views on public lands were seen as a vulnerability in this race.
Virginia-02: Elaine Luria (D)
Candidates: Elaine Luria and incumbent Rep. Scott Taylor (R)
Role of conservation: Taylor recently tried to distance himself from the expansion of offshore drilling, but his clear record supporting drilling was hard for voters to ignore. Luria called out Rep. Taylor's unclear stance on the issue and vowed to vote against offshore drilling.
In the states
Minnesota Governor: Rep. Tim Walz (D)
Candidates: Tim Walz and Hennepin County Commissioner Jeff Johnson (R)
Role of conservation: Walz, who was endorsed by the Boundary Waters PAC, supports the proper environmental review process for potential energy projects, including in the state's famed Boundary Waters Canoe Area Wilderness. He has also stated that he "will do nothing that puts at risk that sacred place." Johnson put himself on the opposite side of that issue, strongly supporting copper and nickel mining—which are direct threats to the Boundary Waters.
Nevada Governor: Steve Sisolak (D)
Candidates: Clark County Commissioner Steve Sisolak, Nevada Attorney General Adam Laxalt (R), and Ryan Bundy (I)
Role of conservation: Sisolak's campaign included protecting public lands and Nevada's national monuments as a key piece of its economic agenda, stating that taking away public lands damages the environment, local communities, and the outdoor tourism economy. In contrast, Attorney General Laxalt campaigned on transferring control of public lands from the federal government and "eas[ing] restrictions on land use," to expand mining and ranching. His approach to land management is not far off from the Independent candidate, Bundy, who in 2016 led an armed occupation of the Malheur National Wildlife Refuge in Oregon under the pretense that the federal government does not have jurisdiction over federal lands.
New Mexico Governor: Rep. Michelle Lujan Grisham (D)
Candidates: Michelle Lujan Grisham and Rep. Steve Pearce (R)
Role of conservation: Lujan Grisham lead the House bill that would enhance protections for national monuments and reinstate protections for Bears Ears National Monument. Rep. Pearce is a member of CAP's "congressional anti-parks caucus," having supported cuts to national monuments and co-sponsoring multiple anti-parks bills. Methane pollution was a key issue in this gubernatorial race: Rep. Lujan Grisham's campaign called for a statewide methane rule, while Pearce—who owns two companies that lease equipment for oil drilling—voted to overturn the Obama-era BLM methane regulations in 2017.
New Mexico Land Commissioner: Stephanie Garcia Richard (D)
Candidates: Stephanie Garcia Richard and Patrick H. Lyons (R)
Role of conservation: The land commissioner oversees the development and protection of New Mexico's nine million acres of state trust land. While Garcia Richard understands that the state is largely reliant on drilling revenues, she campaigned to lessen the state's financial dependency on oil and gas and to promote renewable energy projects rather than new drilling. Commissioner Lyons, however, enjoyed the support of the oil and gas industry, including Chevron, which gave more than $2 million to a PAC supporting Lyons—an astonishing sum for a local race.
Utah's San Juan County Commissioner District 2: Willie Grayeyes (D)
Candidates: Willie Greyeyes and Kelly Laws (R)
Role of conservation: Grayeyes is a Navajo Democrat and chairman of Utah Dine Bikeyah, a Native American-led nonprofit that works to protect tribes' cultural uses of public lands and one of the primary advocates of the creation and protection of Bears Ears National Monument. Laws comes from the timber, mining, and drilling industries but has been quiet about issues related to natural resources, despite a strong focus on them in the area. 
On the ballot
Connecticut Amendment 2: Limits on selling state lands
Results: 84.5 percent voted in favor of the amendment.
Details: The measure will make it harder for state legislators to transfer state public land to private developers. It requires a two-thirds vote of the general assembly to transfer, sell, or dispose of land that is administered by the state departments of Agriculture or Energy and Environmental Protection. In addition, any legislation that would result in a land swap or disposal would require a public hearing.
Florida Amendment 9: Offshore drilling ban
Results: 68.8 percent voted in favor of the amendment.
Details: The initiative institutes a ban on offshore drilling for both exploration and extraction of oil or natural gas beneath all state waters. The amendment was bundled with a ban on vaping and e-cigarettes in workplaces.
Georgia Amendment 1: Conservation funding
Results: 82.8 percent voted in favor of the amendment.
Details: Amendment 1 would authorize the state to allocate up to 80 percent of revenue from sales and use tax collected by sporting goods stores for land protection and preservation. The revenue would go into the Georgia Outdoor Stewardship Trust Fund, which funds land conservation and improvements for parks and trails.
Conclusion
Conservation issues were on the ballot across the country, and voters overwhelmingly supported candidates that touted their pro-conservation stances and took strong positions in opposition to the Trump administration's agenda. These members and the new majority in the House are well-positioned to provide oversight on a suite of conservation policy issues, including national monuments, drilling in the Arctic Refuge, endangered species, and giveaways to the oil and gas industry.
Jenny Rowland-Shea is a senior policy analyst for Public Lands at the Center for American Progress. Emma Shapiro is a conservation intern at the Center.
The authors would like to thank Kate Kelly, Matt Lee-Ashley, Marc Rehmann, Miriam Goldstein, Will Beaudoin, Carl Chancellor, Tricia Woodcome, and Shanée Simhoni for their contributions to this column.
*Correction, November 13, 2018: This column has been updated to reflect the accurate levels of support for Florida Amendment 9 and Georgia Amendment 1.
The positions of American Progress, and our policy experts, are independent, and the findings and conclusions presented are those of American Progress alone. A full list of supporters is available here. American Progress would like to acknowledge the many generous supporters who make our work possible.
Authors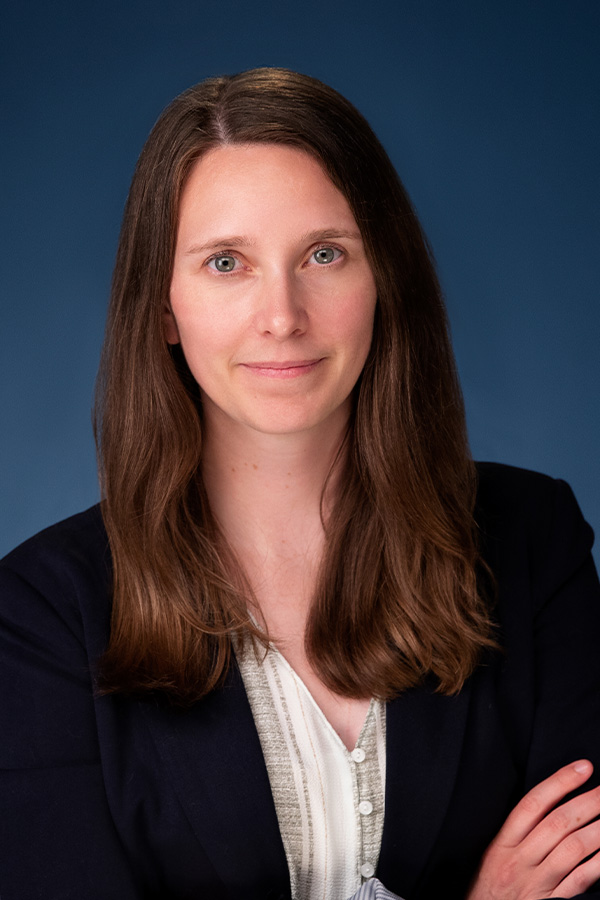 Director, Public Lands Emma Shapiro
Senior Campaign Manager for States