Congress Must Pass the Build Back Better Act To Combat Climate Change
Congress Must Pass the Build Back Better Act To Combat Climate Change
The Build Back Better Act includes transformational climate investments that will position the United States to achieve an equitable and just 100 percent clean energy economy.
Last month, Congress and the White House debuted the Build Back Better Act—the single greatest federal legislative action to combat climate change to date. The $1.75 trillion package proposes monumental investments in building a clean future, including renewable energy and electric vehicles; historic investments in cleaning up pollution in underserved communities; and expanded opportunity through the creation of high-paying, family-sustaining jobs in the United States. These investments will put millions of Americans to work, cut household energy costs, save lives from the ravages of pollution, and resume the United States' involvement in global efforts to address the climate crisis.
The scope and scale of the Build Back Better Act's investment in climate and environmental justice—$555 billion in total—are unprecedented, surpassing even the amount that the Rhodium Group, an independent research provider, found would reduce U.S. emissions to 45 percent to 51 percent of 2005 levels by 2030 when combined with ambitious executive action and continued state leadership. The bold investments found in the Build Back Better Act meet the so-called climate test: putting the United States on a clear path to cut economywide greenhouse gas emissions in half by 2030.
If the United States is to lead the global clean energy transition and avoid the worst consequences of the climate crisis, then Congress must move quickly to pass the Build Back Better Act.
This work to meaningfully address pollution and slow the pace of climate change is just beginning, but the goal is now within reach. If the United States is to lead the global clean energy transition and avoid the worst consequences of the climate crisis, then Congress must move quickly to pass the Build Back Better Act. Here are nine key ways that the Build Back Better Act would deliver on climate, justice, and jobs.
1. Targeted investments in low-income and disadvantaged communities will address long-standing environmental injustices
Black, Latino, Indigenous, and other communities of color have for too long been on the front lines of the nation's most toxic pollution. The Build Back Better Act invests more than $160 billion to address this legacy of environmental injustice and inequity. Included in this suite of investments is $3 billion for environmental and climate justice block grants to reduce pollution and climate threats in front-line communities; $3.5 billion in grant funding to reduce pollution at ports; and $29 billion for a greenhouse gas reduction fund, $15 billion of which is dedicated to low- and moderate-income communities. The bill also invests in community air quality monitoring, lead service-line replacements, and the build-out of healthy, clean energy schools. In addition, it advances equitable and sustainable community development and engagement, with investments in climate-ready infrastructure such as affordable housing and public transit.
The bill also commits $30 billion to the development of a Civilian Climate Corps, which will train a new workforce to access clean energy and community resilience jobs and create the equivalent of 300,000 new full-time positions with fair pay and good benefits.
2. Labor standards will help ensure high-quality union jobs
The Build Back Better Act ties clean energy tax credits—including those for clean electricity, energy efficiency, transmission lines, and electric vehicles—to core labor standards for the first time in U.S. history, ensuring the payment of prevailing wages and use of registered apprenticeship programs. Those same tax credits will also be a major driver of domestic manufacturing, thanks to incentives and eventual mandates for domestic iron, steel, and components. Tax credits for electric vehicles will include bonus incentives for vehicles manufactured domestically by union workers. These standards will help ensure that the millions of workers building clean energy projects and manufacturing the goods and materials that go into them have high-quality union jobs.
3. Clean electricity tax credits will position the United States to achieve a fully decarbonized power grid by 2035, in line with science-based targets
The Build Back Better Act features a comprehensive package of 10-year, refundable, full-value tax credits for new clean electricity generating capacity that would allow clean energy developers to select either an investment-based credit or a production-based credit, depending on their needs. The projected climate impact of these tax credits is extraordinary: They will lower power sector emissions to 64 percent to 73 percent below 2005 levels by 2031 and bring the share of clean electricity generation from roughly 40 percent today to between 57 percent and 68 percent by 2031.
The clean electricity tax credits will also result in a net gain of more than 600,000 jobs in the electricity sector over the next decade while significantly cutting air pollution. When combined with regulations under existing statutory authority and other complementary clean energy investments in the Build Back Better Act, these tax credits will reduce toxic nitrous oxides by up to 62 percent and sulfur dioxide by up to 84 percent in the power sector in just five years.
4. A transmission investment tax credit will facilitate the U.S. power grid upgrades necessary to scale renewable energy deployment
As renewable energy generation increases, the U.S. power grid must expand and modernize to adequately support the transition to a clean energy economy. The Build Back Better Act establishes an investment tax credit for the build-out of regionally significant, high-voltage transmission lines that would enable an additional 30,000 megawatts of renewable energy capacity, provide $2.3 billion in energy cost savings for the lower 80 percent of income brackets, and create upward of 650,000 good-paying jobs, according to one recent analysis.
5. Point-of-sale tax credits for new and used electric vehicles will usher in a new era of clean transportation
The climate benefits of the Build Back Better Act are not limited to the power sector. The bill's inclusion of 10-year, refundable tax credits for clean vehicles will lower transportation sector emissions to 27 percent to 28 percent below 2005 levels by 2031 when paired with complementary regulatory action and the charging infrastructure investments in the Infrastructure Investment and Jobs Act. These tax credits will drive light-duty battery electric vehicle sales from 2 percent today to 40 percent to 61 percent of all light-duty vehicle sales in 2031, depending on battery prices and regulatory actions, compared with the 27 percent to 39 percent that could be expected under business as usual. The bill also embraces tax credits for zero-emission commercial vehicles, which could drive medium-duty vehicle deployment and heavy-duty vehicle deployment to 24 percent and 16 percent in 2031, respectively—a significant increase from the 0 percent to 1 percent deployment that could be expected under current policy. With these electric vehicle purchase incentives, the total cost of ownership for electric vehicles will be up to 15 percent less than that of gasoline vehicles, and the total cost of ownership for electric trucks will be up to 16 percent less than that of gasoline trucks by 2031, depending on battery prices.
6. Investments in manufacturing and hard-to-decarbonize industries will onshore the clean energy supply chains of the future
The Build Back Better Act includes a suite of incentives for the domestic manufacturing of strategic clean energy components, including investment tax credits for advanced energy manufacturing capacity in combination with targeted domestic supply chain production tax credits for solar, onshore wind, offshore wind, and batteries. Additional investments in the bill through grants, loans, tax credits, and federal procurement will drive the decarbonization and enhanced competitiveness of existing industries such as steel, cement, and aluminum. This support is critical for upgrading facilities that can support American jobs in industries that have suffered decades of employment offshoring and are on track to become the largest sources of U.S. greenhouse gas emissions within the decade. This represents a historic investment in American manufacturing, keeping the president's promise of revitalizing manufacturing and ensuring that the United States is globally competitive in the production of 21st century technologies.
7. Expanded energy efficiency and building electrification programs will lower energy bills and deliver additional emissions reductions
Eighty-five percent of households in the United States—more than 100 million households total—would save hundreds of dollars every month if they switched from a fossil fuel furnace or an outdated resistance heater to an electric heat pump. The Build Back Better Act includes investments to make these household electrification and clean energy upgrades significantly more affordable for consumers. In addition to expanding existing home energy and efficiency tax credits, the bill dedicates $6 billion to establish a new consumer rebate program for the purchase and installation of heat pump space heaters, heat pump water heaters, induction cooktops, and upgraded breaker boxes to enable enhanced home electrification. It also invests $6 billion to create an associated worker training program and a state efficiency rebate program. These investments in residential electrification will cut indoor air pollution and make American homes healthier, safer, and more energy affordable.
8. Funding for agriculture, forests, and coasts will conserve and restore the country's natural carbon sinks, and reforms will make polluters pay their fair share
Conservation and restoration of natural areas are a fundamental component of the bill's climate solutions, protecting the nation's ecosystems while also sequestering and storing greenhouse gases. The Build Back Better Act invests more than $26 billion in the conservation and restoration of forests and public lands and more than $23 billion in agricultural conservation. The adoption of sustainable and climate-smart land management practices can grow the country's natural carbon sinks, which already sequester 10 percent to 15 percent of annual U.S. emissions, and dramatically reduce emissions from agriculture, which currently account for approximately 10 percent of total U.S. emissions. This type of restoration work creates 12 to 30 jobs for every $1 million invested and could drive upward of $8 billion annually to rural communities.
The bill also directs $6 billion to coastal restoration, which will put people to work on projects benefiting areas including wetlands, mangroves, oyster reefs, and coral reefs. The prospective economic impact of these projects is huge, with billions of dollars' worth of identified resilience investments that could begin in the coming year. The National Oceanic and Atmospheric Administration estimates that its past investments in coastal restoration created roughly 15 jobs for every $1 million invested. Restoring these ecosystems globally could also pull up to a gigaton of carbon dioxide out of the atmosphere by 2050, create habitat for fisheries, improve biodiversity and water quality, protect coastal communities from storms, and reduce the impacts of sea level rise.
Additionally, the bill contains provisions to raise revenue through commonsense federal oil and gas reforms that would force polluters, not taxpayers, to pay for the toxic legacy of drilling and mining on public lands. It also restores protections to the coastal plain of the Arctic National Wildlife Refuge, a remarkable wilderness threatened by mandated oil and gas lease sales put in place during the Trump administration.
9. Climate and conservation investments in rural areas will transform and empower rural communities
Lastly, the bill establishes and invests $1 billion in a Rural Partnership Program administered by the U.S. Department of Agriculture. Designed to provide flexible, easy-to-access funding for building capacity and supporting locally led development projects, it will empower rural communities, including tribal communities, to build equitable local economies. Investments in rural capacity are critical to ensure that the legislation's historic commitments to climate and conservation are transformational for rural America.
Conclusion
This could very well be the best chance that Congress has to prevent the most catastrophic impacts of climate change from coming to fruition. Fortunately, the foundational climate investments in the Build Back Better Act would transform the future of the United States, launching the country toward a 100 percent clean energy economy by 2050 while creating millions of high-quality jobs and addressing long-standing environmental injustices. The climate crisis will not wait—and Congress should not either. It is time to pass the Build Back Better Act.
The positions of American Progress, and our policy experts, are independent, and the findings and conclusions presented are those of American Progress alone. A full list of supporters is available here. American Progress would like to acknowledge the many generous supporters who make our work possible.
Authors
Former Senior Policy Analyst Bianca Majumder
Former Policy Analyst Mikyla Reta
Former Senior Policy Analyst
Ryan Richards
Former Senior Policy Analyst, Public Lands
Senior Fellow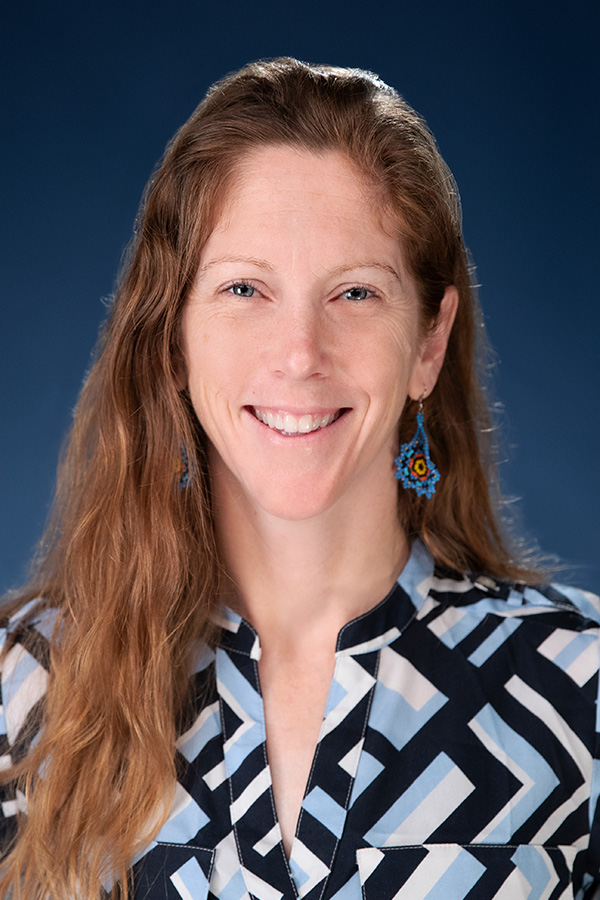 Senior Director, Domestic Climate and Energy Policy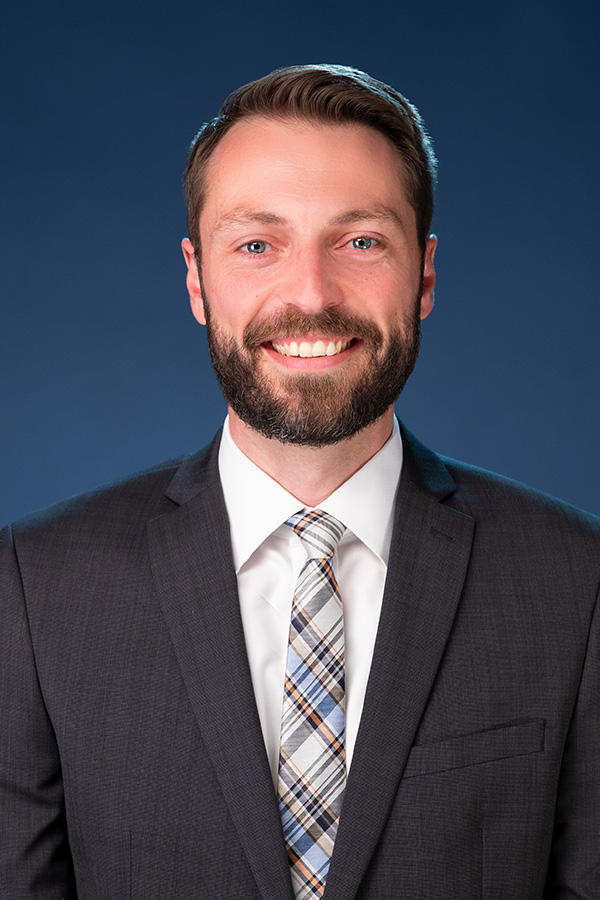 Senior Vice President, Energy and Environment