Climate Talks Must Heed the Call of Pope Francis and the Multifaith Movement
Climate Talks Must Heed the Call of Pope Francis and the Multifaith Movement
At the Paris climate talks, global leaders must heed the urgent call of multifaith activists, led by Pope Francis, for immediate action to protect all people and the planet.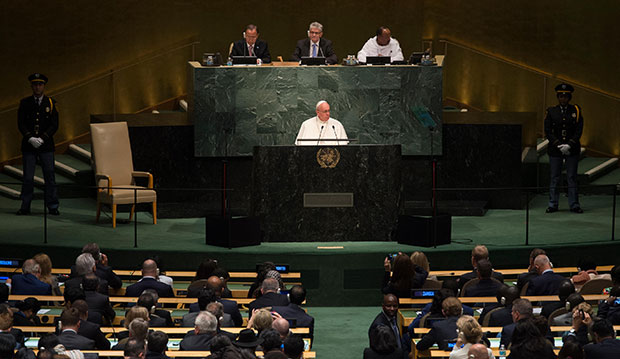 This column contains a correction.
In June,* the Vatican released "Laudato Si," Pope Francis' second encyclical and the first papal encyclical to focus on the urgent and politically challenging issue of climate change. The document—which added to the impressive history of multifaith environmental activism—was written to inspire, according to Pope Francis, a "global consensus" at this month's Paris climate talks "so that future generations will not have to suffer the effects of our ill-advised delays."
With today's opening of the Paris talks—officially called the United Nations' 21st Conference of the Parties—it is imperative that global leaders seize this opportunity to advance common goals for the preservation and protection of the planet, vulnerable communities, and all nations.
Action on climate change before the talks begin
Since the release of "Laudato Si," there have been significant strides in policy to care for the Earth, both domestically and internationally, particularly in regard to reducing pollution. Domestically, the Environmental Protection Agency, or EPA, finalized two sets of regulations in August, including the Clean Power Plan, which cuts carbon emissions from existing power plants. Through full implementation of the Clean Power Plan, the United States will reduce carbon pollution from the power sector 32 percent from 2005 levels. The EPA also finalized a rule regulating carbon emissions from new, modified, and reconstructed power plants and proposed a new rule that regulates methane pollution from new sources in the oil and gas sector.
Climate change also has been a hot topic in the domestic political realm. On November 6, the U.S. Department of State rejected the TransCanada Corporation's permit for the Keystone XL pipeline. After years of debate and investigation by the State Department into the merits and hazards of building the pipeline, Secretary John Kerry denied the permit, stating, "The critical factor in my determination was this: moving forward with this project would significantly undermine our ability to continue leading the world in combatting climate change."
The Obama administration's domestic climate accomplishments also have helped build commitments from China, a key player in the upcoming climate talks. In September, during President Xi Jinping's visit to the White House, the United States and China reaffirmed their commitment to bilateral cooperation and coordination to transition to low-carbon economies.
The international community has set the stage for productive climate change negotiations in Paris. Representatives from 195 countries have met throughout the year, including most recently in Bonn, Germany, in October, to craft the text that is currently the basis for an international climate change agreement at the Paris climate talks. This negotiating process began in 2011 in Durban, South Africa, and the final agreement will have status as international law but will likely include voluntary targets set by member countries. Based on the U.N. Framework Convention on Climate Change, or UNFCCC, the international pact aims to stabilize greenhouse gas emissions and encourages countries to take steps toward climate resiliency.
Faith mobilization ahead of Paris
The publication of "Laudato Si" marked a galvanizing opportunity for faith-based organizing ahead of the Paris talks. After the encyclical's release, faith leaders from diverse traditions and countries celebrated Pope Francis' writing, underscored the themes that their traditions share in common with the encyclical, and echoed his urgent call for action. Pope Francis himself followed up on the encyclical during his six-day visit to the United States, repeating his plea to care for our common home. In his address to the United Nations, the pope embraced President Barack Obama's carbon reduction plans and focused on protecting the environment against "a selfish and boundless thirst for power and material prosperity."
Leaders from many faiths have been building support for global consensus and a commitment to action in Paris. U.S. Catholics planned a week of actions, including conferences, conversations, and calls for institutional divestment from fossil fuels and investment in sustainable practices in response to the encyclical. Catholic bishops throughout the European Union assembled to form a regional action plan, while Catholic leaders from five continents united to issue an appeal that the Paris talks produce a "truly transformational" climate agreement focused on the world's most vulnerable populations. Other Christian groups are echoing the call to reflect and act on climate change, including the National Association of Evangelicals, which recently released a resolution to care for creation, and an ecumenical group participating in a pre-Paris pilgrimage.
Likewise, non-Christians are adding their voices to strengthen Pope Francis' call for conference attendees to be bold and decisive. Muslim leaders from 20 countries released a declaration asking conference participants to come to a "binding conclusion" that commits to renewable energy and a more ethical consumption of resources. More than 400 rabbis have signed a letter asking the global community to respect science and creation to protect both the people and places most central to the Jewish faith. Buddhist leaders in a joint statement implored political heads to "generate the political will" to act on climate.
The effect of Pope Francis and the chorus of supportive religious voices is real: Recent studies indicate that more Americans now believe that global warming is an imminent threat, regardless of religious affiliation. Global leaders should recognize this growing consensus among people of faith and conscience and seize the opportunity during the Paris talks to take real action.
Opportunities in Paris
The negotiations in Paris offer great opportunities for international cooperation on the climate change front. A positive outcome from Paris would include a legally binding international core agreement, despite the fact that binding individual country commitments are not expected. Still, 164 countries have submitted 137 goals for greenhouse gas emissions reductions by 2025 or 2030, and they support the central goal of limiting global warming to 2 degrees Celsius, the danger threshold agreed upon by the United Nations. For its part, the United States has pledged to reach a 26 percent to 28 percent reduction from 2005 levels by 2025.
However, in order to be successful at limiting warming temperatures to 2 degrees Celsius, the international community will need to reduce emissions by 40 percent to 70 percent from 2010 levels by 2050 and achieve net-zero emissions by the end of the century, according to a 2014 Intergovernmental Panel on Climate Change report. The core agreement achieved in Paris will have a ratchet mechanism built in through which countries will agree to increase their emissions reductions targets over cycles. The Paris negotiations promise to serve as a first step toward greater emissions reductions goals—a jumping-off point.
As the U.N. climate summit begins today, countries are congregating with the same mission: to confront climate change and avoid dangerous climate warming through the cooperation of every country. Pope Francis has emerged as a central figure in the discussion of why world leaders must address climate change, pushing for collective action to care for our common home both in his encyclical and his subsequent visits with world leaders. As the impetus to grapple seriously with climate change builds among faith communities, world leaders should take the opportunity to seize this momentum and forge the strongest possible agreement.
Myriam Alexander-Kearns is a Research Associate for the Energy Policy team at the Center for American Progress. Claire Markham is the Outreach Manager for the Faith and Progressive Policy Initiative at the Center.
* Correction, December 2, 2015: This column has been updated to reflect that "Laudato Si" was released in June.
The positions of American Progress, and our policy experts, are independent, and the findings and conclusions presented are those of American Progress alone. A full list of supporters is available here. American Progress would like to acknowledge the many generous supporters who make our work possible.
Authors Myriam Alexander-Kearns
Policy Analyst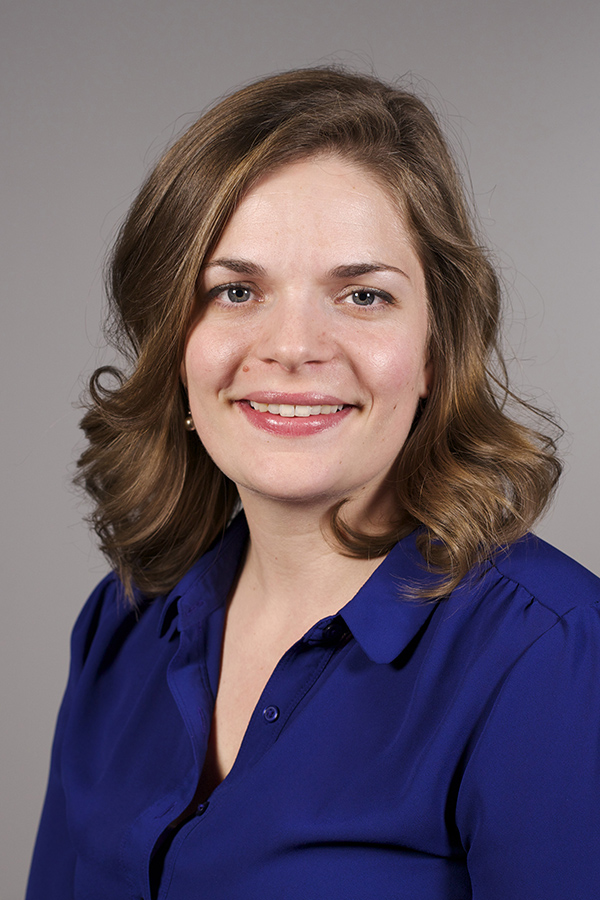 Claire Markham
Associate Director, Faith and Progressive Policy Initiative