Clean-Energy Future: On Your Markup…
Clean-Energy Future: On Your Markup…
A primer from Dan Weiss on what to watch for as debate begins on the American Clean Energy and Security Act.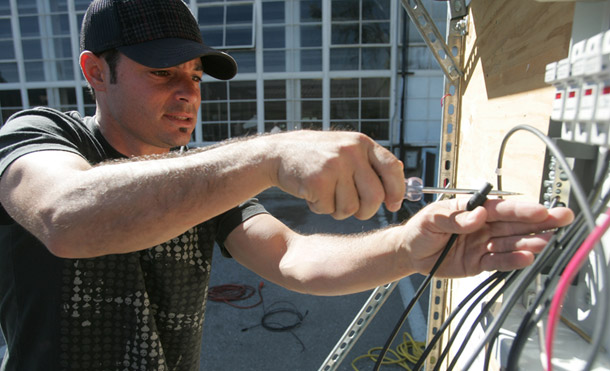 At 1:00 p.m. EDT today the House Energy and Commerce Committee will begin its deliberations on the American Clean Energy and Security Act, H.R. 2454, sponsored by Committee Chair Henry Waxman (D-CA) and Energy and the Environment Subcommittee Chair Ed Markey (D-MA). The committee plans to debate and vote on amendments this week with a goal of passing the bill before the Memorial Day recess begins on May 22. This is the first time that any House committee has even considered a global warming pollution reduction bill, let alone passed one.
The bill would create millions of clean-energy jobs while cutting greenhouse gases by 2.2 billion metric tons of carbon dioxide in 2020 compared to inaction. This is comparable to taking 500 million cars off the road, which is twice the number of U.S. cars today, and half the cars expected in the world in 2020.
The bill has attracted support from a wide range of moderate Energy and Commerce Committee members from across the nation—including Reps. Rick Boucher (D-VA) and Bart Gordon (D-TN) as well as executives of large companies, such as Duke Energy and Exelon.
In opening statements today, Waxman, Markey, and other proponents of H.R. 2454 will focus on creating clean-energy jobs, reducing oil use, and cutting pollution. They believe that closing the carbon pollution loophole and adding clean-energy programs will spark American ingenuity and entrepreneurship. Meanwhile, opponents of clean-energy jobs will spout fabricated cost statistics and claim that Americans can't meet the clean energy goals pursued by our economic competitors. The contrast in visions for America couldn't be starker.
Despite the broad support for H.R. 2454, Energy and Commerce Committee Ranking Member Joe Barton (R-TX) and many of his conservative colleagues plan to oppose this clean-energy jobs bill. Opponents are likely to repeat the falsehood that the bill would cost the average American household $3100 annually, based on a perversion of a study by MIT Professor John Reilly. Reilly himself has publicly debunked this claim, saying the conservative "approach to estimating the cost of cap-and-trade is just wrong." Fox Business News, The Wall St. Journal, Politico and many other mainstream media outlets have all called this intentional misstatement false, too.
We can also expect to hear references to another frequently cited study from the right-wing Spanish think tank Fundacion Juan de Mariana. Its claims that clean-energy investments actually cost jobs have been widely and publicly discredited by Spanish officials. Two former high-ranking government leaders wrote that it is "a deeply flawed report from a little known Spanish research institute funded in part by the oil industry…. Official figures from the Spanish Ministry of Labour prove that the sector of renewable energies has created 175,000 jobs, 82 percent of which are high-quality jobs."
The ACES Act will launch the United States in a new direction to a clean-energy future, but opponents of the legislation would continue the Bush-Cheney energy policies that rely on "drill, baby, drill" and "nuke, baby, nuke" to provide energy. This approach increased the average American household's yearly energy bill by over $1,000 between 2001-2007.
Despite this opposition, President Barack Obama has endorsed H.R. 2454 and called it "a plan that will trigger the creation of millions of new jobs for Americans, who will produce the wind turbines and solar panels and develop the alternative fuels to power the future."
In addition to these manufacturing jobs, the bill would also create construction jobs by making buildings significantly more energy-efficient. The auto industry would receive resources to help them build the ultra fuel-efficient car of the future. High-energy industries—including paper, steel, cement, and oil refining—would receive funds to defend their goods and employees from foreign companies without pollution controls.
These investments would help America compete with other nations to produce and sell the clean-energy technologies necessary for the 21st century. Other countries are already making such investments. China's economic stimulus program, for instance, spends $12.6 million per hour on clean energy.
Rep. Waxman noted recently that H.R. 2454 would "create millions of new clean-energy jobs, save consumers hundreds of billions of dollars in energy costs…while reducing global warming pollution." As Rep. Markey concluded, The American Clean Energy and Security Act "marks the dawn of the clean energy age."
Daniel J. Weiss is a Senior Fellow and Director of Climate Strategy at American Progress. For more analysis of climate legislation, please see our Energy and Environment page.
Read more:
10 Reasons to Support the Waxman-Markey Energy Bill (CAP Action)
The positions of American Progress, and our policy experts, are independent, and the findings and conclusions presented are those of American Progress alone. A full list of supporters is available here. American Progress would like to acknowledge the many generous supporters who make our work possible.
Authors Daniel J. Weiss
Senior Fellow