Capital Rules Should Promote Safety and Soundness
Capital Rules Should Promote Safety and Soundness
Comments from the CAP Housing team, the Mortgage Finance Working Group, and several other leading housing and consumer advocacy organizations outline how capital rules should help promote long-term homeownership.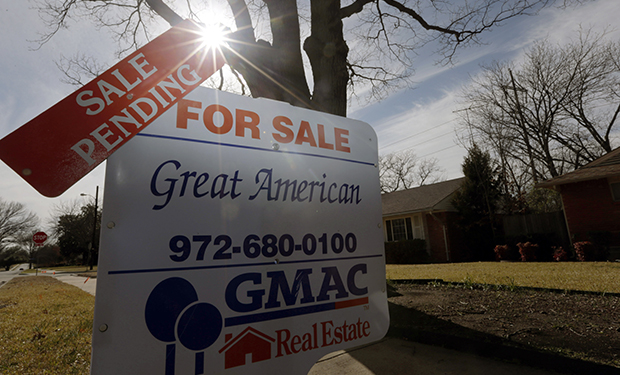 In August 2012 the Board of Governors of the Federal Reserve, the Federal Deposit Insurance Corporation, and the Office of the Comptroller of the Currency issued their notice of proposed rulemaking on Regulatory Capital Rules to implement the Basel III global regulatory standard. In response, the CAP Housing team, Mortgage Finance Working Group, and several other leading housing and consumer advocacy organizations submitted comments for the public record. Below is a summary of those comments. The official comment letter can be downloaded here.
Adequate capitalization—ensuring financial institutions have enough capital to absorb potential losses—is a critical component of any sustainable financial system. Strengthening institutional capital in our banking system can provide an important foundation for a stronger, more stable economy.
It is essential, however, that higher capital levels support a housing finance system that distinguishes between the reckless and overleveraged activities of the financial industry that caused the housing crisis and the legitimate pursuit of business that promotes long-term homeownership and affordable rental opportunities. In other words, capital rules should promote safety and soundness by encouraging lenders to provide affordable and sustainable mortgage products to creditworthy borrowers, but not push categories of borrowers out of the market entirely or discourage sustainable loan modifications to keep troubled borrowers in their homes.
We are particularly concerned about discouraging banks from originating mortgages with down payments that are smaller than 20 percent. The size of a down payment can create a significant barrier to obtaining mortgage credit, and there is ample evidence that lenders can extend mortgage credit to low-wealth households in a safe and sound manner. To avoid locking large portions of households out of homeownership, capital rules should consider providing capital relief when mortgage insurance or other credit enhancements are present.
Additionally, because the capital rules should seek to foster the broad availability of safe and sound mortgages for single-family and affordable multifamily properties, regulators should be mindful of the potential to drive mortgage lending out of banks, especially smaller institutions.
With this in mind, we submit the following recommendations for consideration:
Consider properly funded/capitalized/structured mortgage insurance and other credit enhancements when assigning risk-based weights based on loan-to-value ratios
Focus risk categories on the sustainability of the loan product
Ensure that risk-weighting rules do not discourage lenders and investors from modifying troubled mortgages to reduce risk of default or re-default
Distinguish between different types of second liens when setting risk weights
Expand the equity rules on multifamily loans to avoid disadvantaging loans for affordable housing
Exempt small banks, community lenders, and Community Development Financial Institutions from changing their mortgage-related capital standards or at least do not require risk weights to be adjusted for existing mortgages
The positions of American Progress, and our policy experts, are independent, and the findings and conclusions presented are those of American Progress alone. A full list of supporters is available here. American Progress would like to acknowledge the many generous supporters who make our work possible.