CAP Event Highlights Partners in Indigenous-Led Conservation
CAP Event Highlights Partners in Indigenous-Led Conservation
Native Americans in Philanthropy and the Center for American Progress are working together to support a 30x30 conservation agenda driven by Indigenous traditional ecological leadership and storied knowledge of U.S. lands and waterways.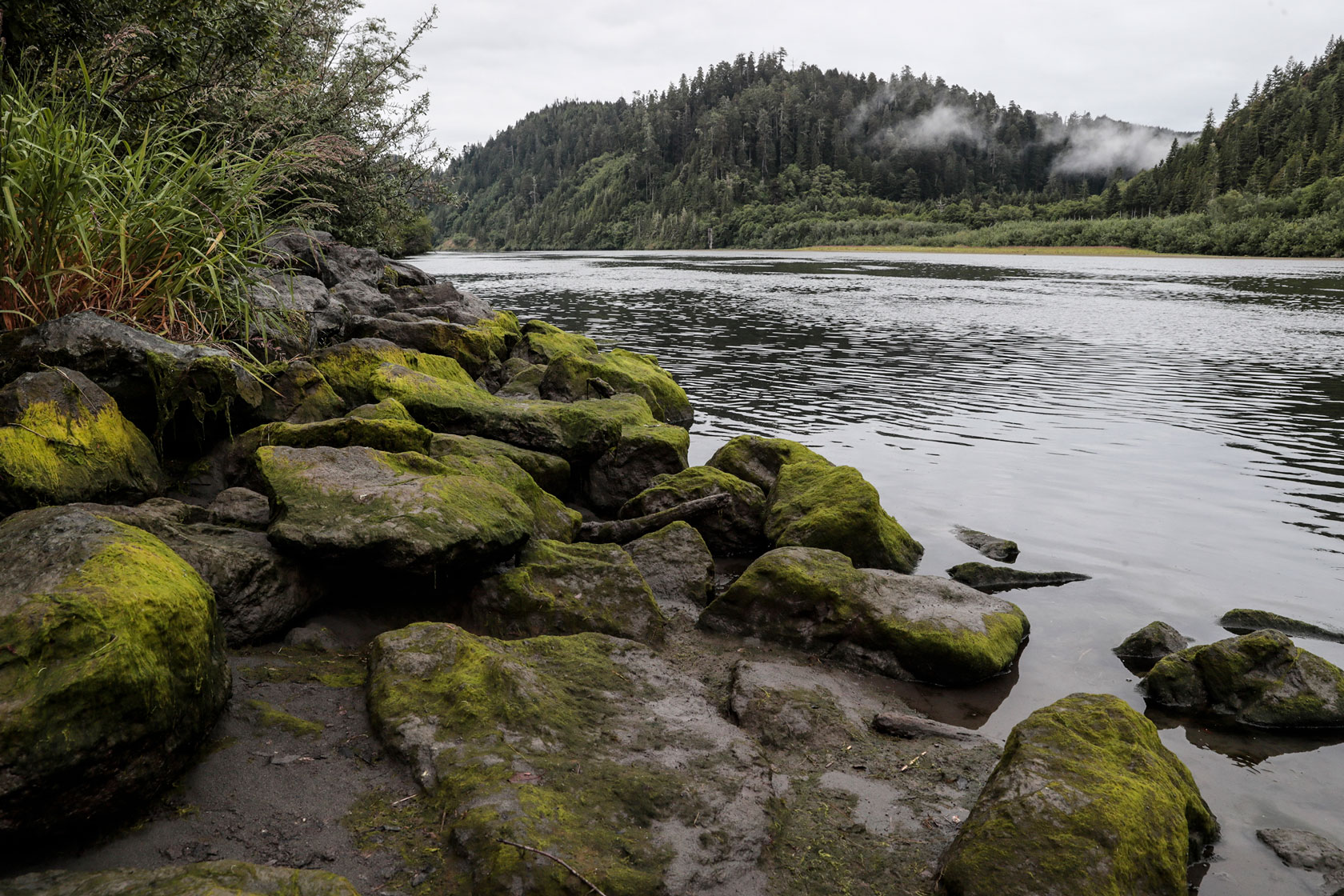 We are a partner, we are a team. Utilizing our expertise, utilizing our knowledge, our skills, our talents that the creator has given us, each and every one of us is very important. So I seek your help to help us. In return, we help you. Jeremy Takala (Confederated Tribes and Bands of the Yakama Nation), Yakama Nation Tribal Council
The Biden administration's America the Beautiful Initiative is a national call to action to work collaboratively to address climate change, improve access to nature for all Americans, and conserve and restore 30 percent of U.S. lands and waters by 2030. The initiative recognizes that conservation is not only about protecting nature, but also about enhancing quality of life. That is why the initiative makes the sovereignty and rights of Tribal nations a core part of its vision.
Native Americans in Philanthropy (NAP) and the Center for American Progress are working together to support a conservation agenda driven by Indigenous traditional ecological leadership and storied knowledge of U.S. lands and waterways. In November 2022, the National Fish and Wildlife Foundation and the Biden administration awarded a historic number of grants to Indigenous-led conservation projects and Tribal nations as part of the America the Beautiful Challenge, which were leveraged with funding from NAP's Tribal Conservation Fund and support from members of the Biodiversity Funders Group. These Native leaders are engaged in innovative and critical work that draws on long-held knowledge and conservation practices to help restore U.S. lands and mitigate the impacts of climate change.
On March 7, 2023, CAP, NAP, and the Biodiversity Funders Group hosted an event, titled "Sacred Stories: Indigenous-led Conservation of Lands and Waterways," to celebrate these successful partnerships and invited funding recipients to share their stories of conservation success.
The event acknowledged and supported the efforts of Indigenous-led conservation, which is the most effective and equitable way to safeguard habitat, reverse wildlife loss, and reduce climate change. Indigenous-led conservation is not a new concept: Many Indigenous communities have cared for their territories and waters in a sustainable way for millennia.
We're here to celebrate and recognize the power of Indigenous ecological knowledge and the importance Indigenous-led conservation and sovereign Tribal nations play in doing this work. Tribes bring unique legal and political power to the table, cultural knowledge and understanding, and so much more. Erik Stegman (Carry the Kettle First Nation, Nakoda), CEO, Native Americans in Philanthropy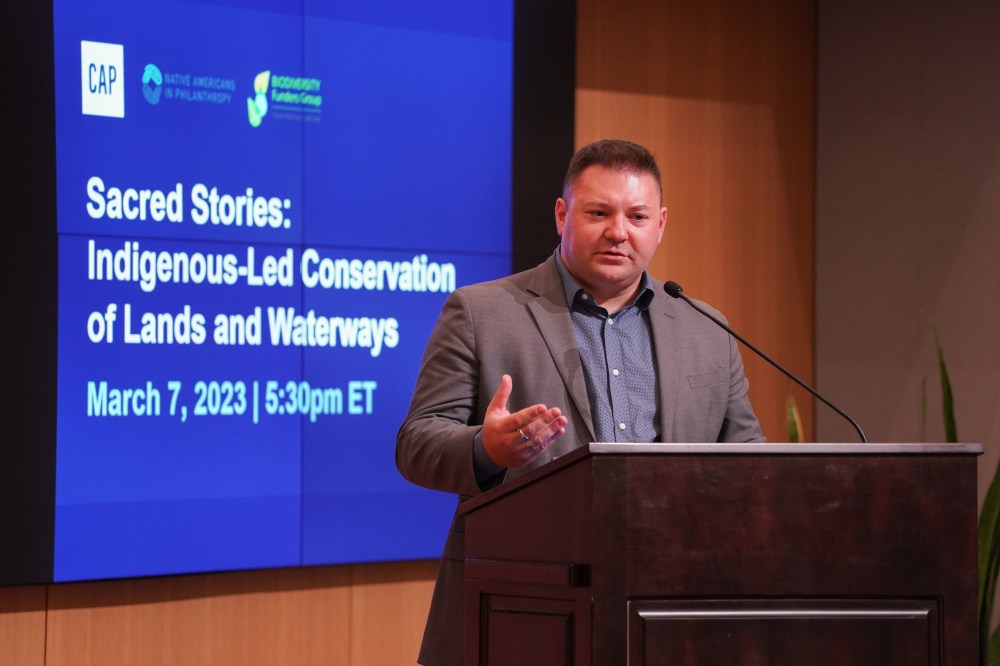 This approach has recently found increased support through several Biden administration initiatives. One of these initiatives, America the Beautiful, supports another historic federal commitment: the Justice40 Initiative. Justice40 aims to ensure that 40 percent of the overall benefits of climate, clean energy, affordable housing, clean water, and other investments go to disadvantaged communities. It is a whole-of-government effort to confront and address decades of underinvestment in communities most affected by climate change, pollution, and environmental hazards.
The event took an in-depth look at Indigenous-led conservation
Lee Mitchell and Jake Whiteplume, both of the Nez Perce Tribe, opened the event with a blessing and cultural performance. Angelo Villagomez then gave opening remarks on behalf of CAP, speaking about the America the Beautiful and Justice40 initiatives and the need for Indigenous-led conservation.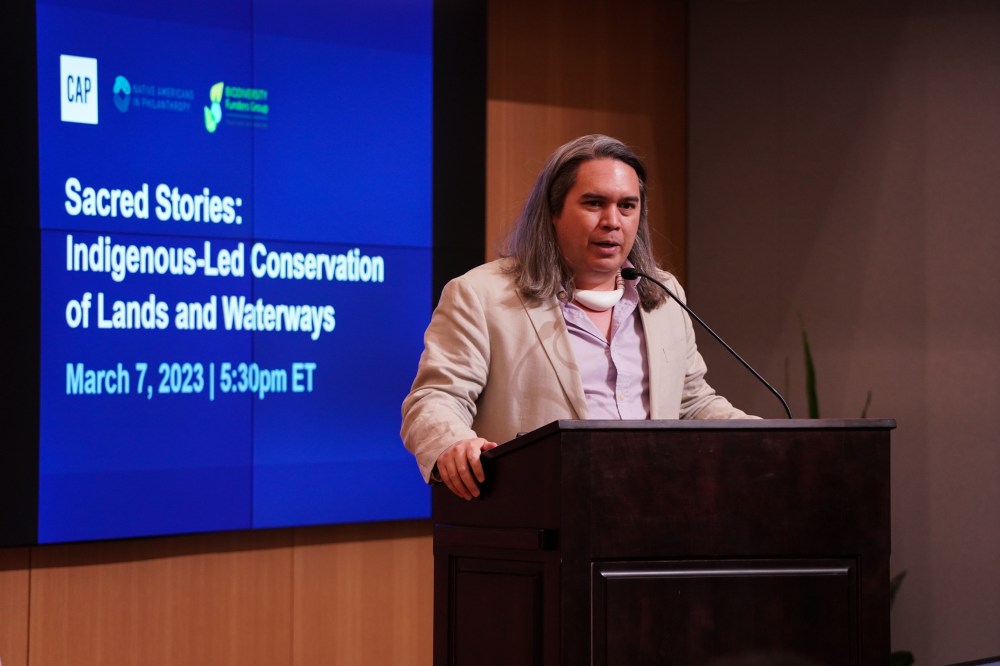 Erik Stegman, CEO of NAP, moderated a roundtable discussion with Santa Clara Pueblo Gov. J. Michael Chavarria, Santa Clara Pueblo Director of Forestry Daniel Denipah, and Jeremy Takala, council member of the Confederated Tribes and Bands of the Yakama Nation, to discuss the conservation projects that the America the Beautiful Initiative is funding on their lands.
Lisa Jaguzny, director of programs and initiatives at the Biodiversity Funders Group, closed the event by reaffirming her organization's commitment to supporting this work.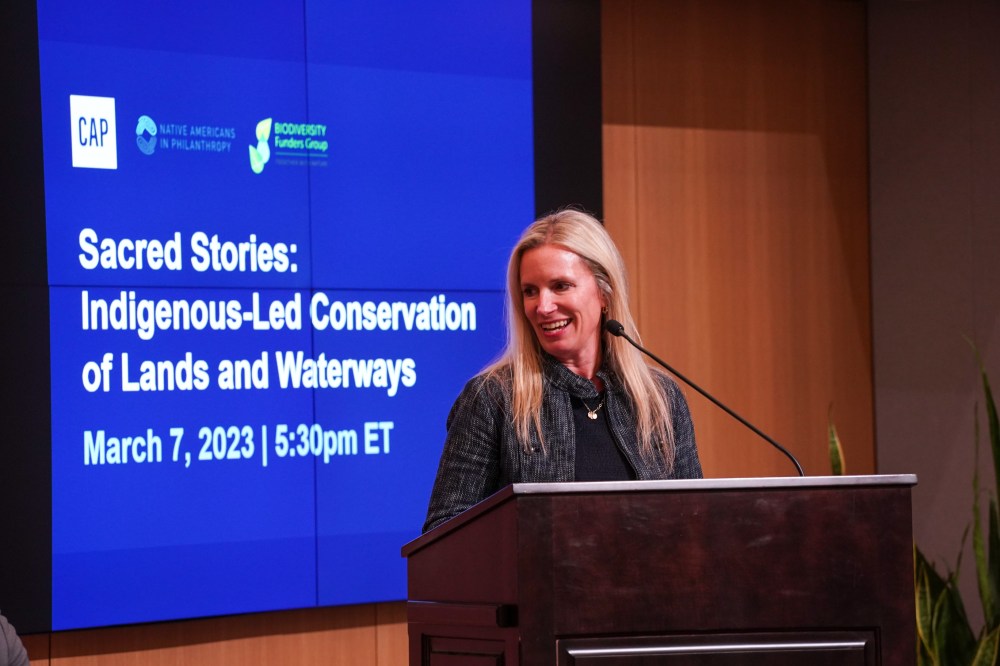 Biodiversity funders group has been honored to work with these great organizations because we really believe that addressing one of the greatest challenges of our time—climate change—begins with honoring the knowledge and leadership of Tribes across the United States. Lisa Jaguzny, director of programs and initiatives, Biodiversity Funders Group
Unpacking the panel discussion
During the panel discussion, Council Member Takala spoke of habitat restoration projects taking place near his home in the Columbia River basin. The Tribe has worked toward reintroducing sockeye salmon and improving populations of lamprey and sturgeon, including creating shade and pools for these anadromous fish. Takala pointed out that his people were historically removed from the Klamath River and that even though the Tribes were not responsible for the construction of hydroelectric systems, they are taking the initiative to bring back the salmon, lamprey, and sturgeon with the support of America the Beautiful funding.
Gov. Chavarria spoke of the importance of taking a holistic approach to landscape-level management by incorporating traditional ecological knowledge and nature-based solutions and engineering with nature. This should include federal lands such as those managed by the U.S. Forest Service, the National Park Service, the U.S. Bureau of Land Management, and the state of New Mexico, as those areas contain many of Santa Clara Pueblo's traditional cultural properties and sites of importance, which are place based.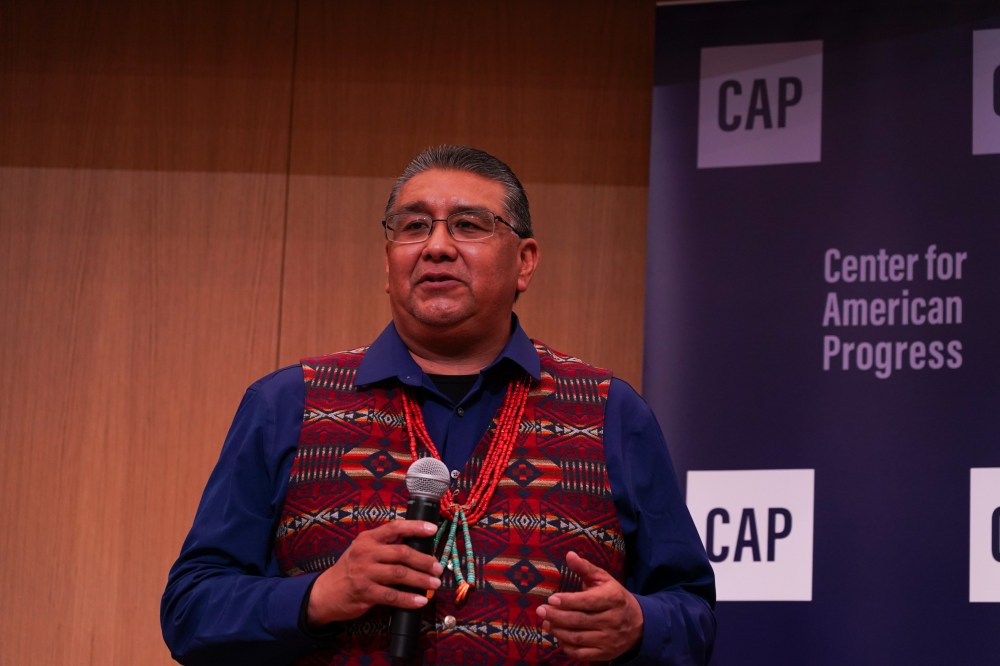 It's very important that we showcase our talents, showcase our skills, our knowledge, that traditional ecological knowledge of how we utilize these resources. Gov. J. Michael Chavarria (Santa Clara Pueblo)
Gov. Chavarria then invited Director of Forestry Daniel Denipah to give a presentation on the many projects taking place on Santa Clara Pueblo lands. Denipah talked about three devastating fires—going back to the Cerro Grande fire in 2000, which burned 43,000 acres and destroyed more than 400 homes—and the impacts they had on the area, including flash floods and erosion, and how they were fueled by climate change. Santa Clara Pueblo is using America the Beautiful funding to make its forests more resilient to fire by repairing riparian habitats and putting in place erosion controls.
All these projects taking place on Tribal lands are examples of public-private partnerships, wherein the federal government has partnered with philanthropic partners such as NAP to deliver conservation projects tailored to the unique needs, contexts, and cultures of Indigenous communities in the United States.
Conclusion
These initiatives provide just a few examples of how people can work together across sectors, cultures, and geographies to create a more just and sustainable future for this generation and generations to come. They are also examples of how governments and organizations can learn from Indigenous wisdom and leadership in caring for our common home.
The authors would like to thank the following people for their help in creating this article and organizing the Sacred Stories event: the Editorial and Events teams at CAP, Sam Zeno, Emma Hulbert, and the teams at Native Americans in Philanthropy, Biodiversity Funders Group, and LBC Action.
The positions of American Progress, and our policy experts, are independent, and the findings and conclusions presented are those of American Progress alone. A full list of supporters is available here. American Progress would like to acknowledge the many generous supporters who make our work possible.
Author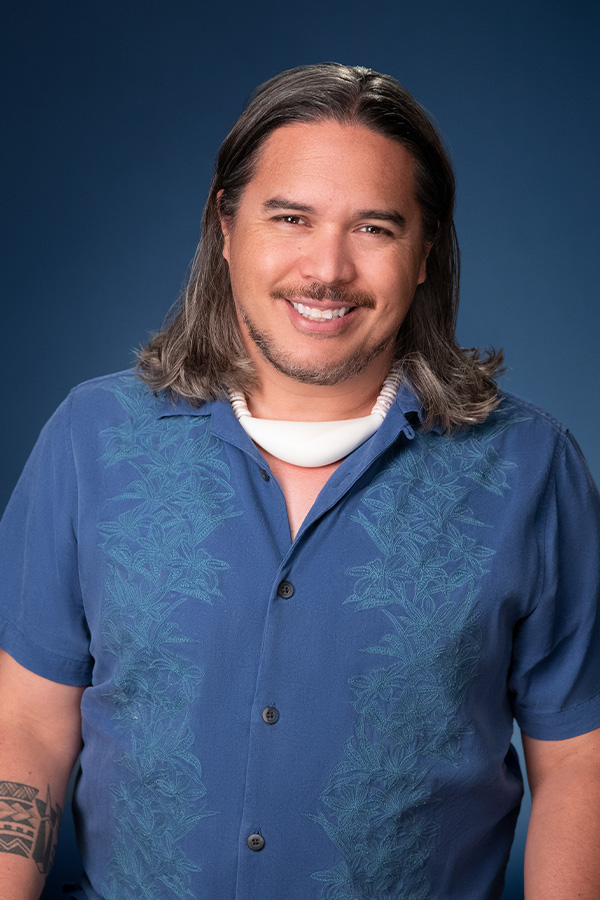 Senior Fellow Joel Moffett
(Nez Perce), Director of Environmental and Special Projects, Native Americans in Philanthropy
Team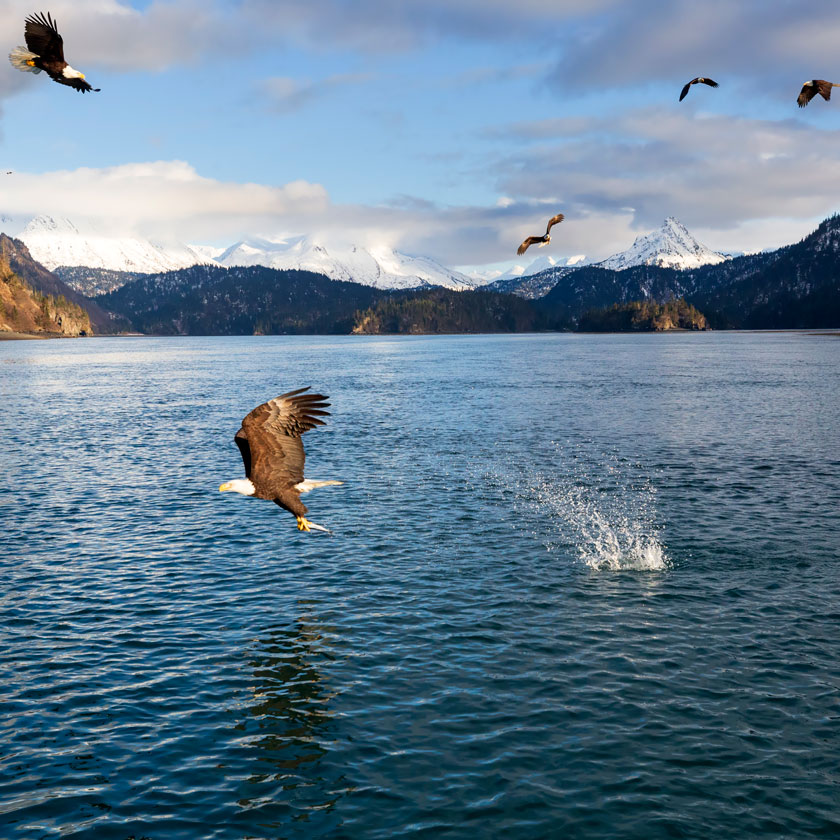 We work to protect our lands, waters, ocean, and wildlife to address the linked climate and biodiversity crises. This work helps to ensure that all people can access and benefit from nature and that conservation and climate investments build a resilient, just, and inclusive economy.