Build Back American
Revitalizing Domestic Manufacturing and Reducing U.S. Dependence on China
The investment plan outlined in President Joe Biden's Build Back Better agenda would help to revitalize domestic manufacturing and ensure that clean energy supply chains are not dependent on China.
The United States has failed, up to this point, both to take proper action on climate change and to dedicate the necessary resources and support toward building a domestic manufacturing base for global clean technology supply chains. This failure has provided a clear opening for other countries to grasp the competitive foothold for those budding supply chains. The clearest benefactor of the United States' inaction? China.
China has turned this opportunity into market dominance for clean technology. It is the world's largest manufacturer of solar components and has the world's largest capacity for wind turbine component manufacturing. Over the past decade, China has also been the biggest investor in renewables deployment, more than doubling U.S. investment. Most disconcerting, though, is China's dominance of the renewable energy supply chain, as the nation currently controls roughly 80 percent of the solar supply chain and seven of the top ten global wind manufacturers.
President Joe Biden's Build Back Better agenda is the first U.S. effort to make the full-throated investments in domestic industry that will be needed to diminish clean energy supply chains' dependence on China. These proposed investments are structured to effectuate critical industrial policy on clean energy through a combination of direct investment in manufacturing and domestic content standards tied to long-term tax subsidies.
The agenda also incorporates critical job quality standards—including prevailing wages and apprenticeships for building and construction workers, enhanced penalties for corporations that violate workplace safety standards or collective bargaining agreements, and increased funding for critical enforcement agencies. This will help to ensure that the jobs created from these investments are good union jobs. Likewise, the agenda includes important provisions to support job quality in manufacturing and other industries—although more will need to be done to ensure that the jobs created in manufacturing will also be good union jobs.
This type of industrial policy is exactly what is needed to supply the domestic renewable energy boom required by President Biden's ambitious, science-driven commitments to fight climate change. Notably, such green industrial policy would also strengthen U.S. competitiveness to capture market share abroad as other countries also seek to diversify their clean energy supply chains to be less reliant on China.
Beijing's problematic practices
China's market dominance in the clean technology supply chains should not be chalked up to simple opportunism. The Chinese government has implemented a series of policy tactics to artificially depress pricing in the renewable energy manufacturing sector and ensure that fair market competition cannot occur. For instance, Beijing has boosted China's solar manufacturing industry by providing free or highly preferential land contracts, revenue tax exemptions, and cash investments worth hundreds of millions of U.S. dollars. Moreover, the Chinese government has consolidated the industry for the rare earth minerals necessary for critical components in green technology, ranging from electric vehicles to wind turbines; in doing so, it has gained control over rare earths pricing at every step of the supply chain. At the same time, the Chinese government has repeatedly shown willingness to leverage its supply chain dominance and use trade-restrictive measures to pressure or punish other countries.
Last year, the Chinese government's top decision-making body, the State Council, released a national blueprint to optimize China's clean energy manufacturing and achieve technological breakthroughs in low-carbon industrial production by 2025, with the goal of rivaling foreign companies and squeezing out competition. The Chinese government has already mapped out plans for its total spending in emerging industries, such as electric vehicles, to exceed $2.6 trillion by 2025. As of 2019, China's expenditure on research and development had not yet surpassed that of the United States. However, the Chinese government is looking to close this gap: Beijing has announced that its total spending on research and development will increase by more than 7 percent every year over the next five years.
Beyond these market-distorting practices, the Chinese solar sector has been complicit in human rights violations that should have no place in a renewable future, or that of any other industry. Yet major Chinese companies have used forced labor enforced by the Chinese government—most notably in the Xinjiang region—to make goods that are part of the solar supply chain. The Biden administration, alongside the other G-7 nations, rightfully came down hard on this practice by effectively banning goods that come from operations associated with forced labor. The domestic U.S. solar industry has also responded by pledging to eradicate forced labor from its own supply chain.
However, even if the United States can maintain its edge in innovation, it will mean little as long as China continues to dominate the supply chains and manufacturing industries needed to put new technologies into operation. Chinese scholars believe that U.S. advantages in innovation cannot be sustained unless the United States is able to turn new innovations into manufactured products. While it is yet to be seen whether Chinese government efforts to spur greater innovation and technological breakthroughs will be successful, U.S. strategy should not be predicated on the Chinese model failing at some point in the future.
Clean energy supply chains and domestic capacity
Semiconductors, or "chips," are a critical component to many necessary goods such as automobiles and smartphones. This has become all the more clear during the COVID-19 pandemic, which—coupled with Taiwan's shaky energy security leading to chip manufacturing disruptions—ushered in a global supply chain crunch, greatly slowing down the production of cars, phones, and pretty much anything else that requires a semiconductor. These disruptions have been exacerbated even further because of reliance on foreign-produced semiconductors: More than 70 percent of semiconductors are manufactured in East Asia, and while China is currently dependent on foreign chip imports, the Chinese government has committed to ramp up its own capacity through heavy investments and incentives, including nearly $180 billion in state funding to support China's domestic industries. Meanwhile, just 12 percent of semiconductors were made in the United States as of 2019, down from 37 percent in 1990.
As of 2005, the United States was the preeminent producer of polysilicon, a critical component of photovoltaic solar panels. Yet much like semiconductor manufacturing, the U.S. government and private sector allowed this industry to drift away without providing full-throated support for domestic industry. It first shifted to Japan, then to Germany, and now is overwhelmingly located in China, which holds roughly 80 percent of the world's polysilicon supply.
Polysilicon is, of course, only one piece of the clean technology supply chain puzzle, and most of those pieces are subject to fierce competition. For example, there are more than 8,000 parts and components in one wind turbine, including more than 200 tons of steel and just under one ton of copper. All of this goes into one product: a single turbine that can produce enough electricity to power hundreds of homes for roughly 20 years. Meanwhile, a standard photovoltaic solar panel consists of six main components, each of which has multiple inputs and manufacturing processes. And renewable projects require many different materials, ranging from concrete to electrical steel to power inverters. Currently, America has the capacity to manufacture most of these parts and has done so for many years.
The Senate-passed U.S. Innovation and Competition Act (USICA) invests heavily in rebuilding the manufacturing portion of the domestic semiconductor industry. The House, for its part, recently passed the America COMPETES Act of 2022 as a companion to the USICA. This piece of legislation adds in direct investment for building out the solar supply chain alongside the domestic semiconductor industry. The structure of these two bills relies on direct investment and building up capacity in the federal government to support these industries. President Biden's proposed policy structure adds an important element that complements the USICA and/or the COMPETES Act, if and when the compromise passes. The package combines domestic content standards that are tied to direct investment and incentives in renewable energy deployment, with direct investment and incentives in domestic manufacturing.
Cementing these critical climate and industrial policy provisions into law would give American industry a real chance to reduce reliance on China and strengthen the resilience of U.S. supply chains.
With this green industrial policy, the United States is poised to experience explosive growth in parts of solar manufacturing. Industry announcements show that module assembly alone could double in two years, accounting just for public announcements from manufacturers. Combine that with the potential for expanding the domestic production of the supply chain, and the United States could see tens of thousands of jobs created from solar manufacturing alone. For example, NanoPV, a New Jersey-based solar panel manufacturer, has announced a possible facility that would support 500 jobs in Georgia. But many of these promises of job creation and positive economic impact for local communities are directly tied to the success of the climate and industrial policies incorporated into the president's agenda.
Green industrial policy
Clean energy tax packages proposed by the president and Congress have included policies that would accelerate deployment of clean electricity such as renewables. They use three important levers to ensure that the new construction projects would not only be built with high wages here in the United States but also transform the U.S. manufacturing industry and domestic supply chains.
Any clean electricity project that uses domestically produced iron, steel, and "manufactured products" would receive a bonus tax credit worth an additional 10 percent of total project costs, which in most cases more than covers any incremental costs associated with domestic sourcing. This would effectively guarantee a market for any new manufacturing businesses looking to invest in the states.
Clean energy project developers that want to access the tax credits directly without having to depend on Wall Street for costly tax equity financing would benefit from an important new provision of the legislation called "direct pay," as long as they meet domestic content requirements. Beginning in 2024, a clean electricity project would eventually lose the opportunity to receive a direct payment in lieu of a tax credit if the project failed to meet domestic content requirements. Because of this, developers would have to use American-made steel, iron, and manufactured products. This type of demand driver would support the existing domestic steel industry, such as Cleveland-Cliffs, which is already investing technology to supply these industries, as well as private sector investments such as the new steel mill announced for West Virginia, which will create an estimated 800 jobs.
There is a long-term extension and expansion of tax credits for electric vehicles (EVs) structured to increase based on the impact to domestic manufacturing. The credit starts with a base amount of $4,000 to the consumer, then adds on $3,500 for vehicles with significant battery capacity. From there, an additional $4,500 is added if the vehicle's final assembly occurs in the United States at a factory operating under a collective bargaining agreement. Then, an additional $500 will go to the consumer if the battery is manufactured domestically. Notably, EV battery manufacturing has become a hotbed of investment and includes an array of critical materials, from the lithium to the cathode to the module.
Job quality
In particular, by adding to the EV credit if a vehicle is assembled by workers operating under a collective bargaining agreement, the provision is ensuring that manufacturing jobs are good union jobs. Tying investments to domestic purchasing requirements for products such as steel and iron will also support good jobs, given the higher-than-average unionization rate in those industries. In addition, the broader agenda includes new penalties for unfair labor practices and expanded penalties for Occupational Safety and Health Administration (OSHA) violations. The administration will have ongoing work to do to ensure that the jobs created in manufacturing come with good wages, benefits, and unfettered access to unions.
Additionally, the president's agenda directly invests in core manufacturing industries and critical manufacturing supply chain resilience, including billions of dollars for the U.S. departments of Commerce and Energy to directly support existing manufacturers and encourage innovation. The agenda includes significant portions of the American Jobs in Energy Manufacturing Act, which would provide direct investment to retool, expand, or build new facilities that make products throughout the clean energy supply chain. It also includes $4 billion to carry out the Advanced Industrial Facilities Deployment Program, which provides manufacturers the funds to retrofit, upgrade, and install advanced industrial technologies to make some of the United States' core manufacturing industries, such as steel and cement, cleaner and more competitive.
Finally, the agenda includes direct support for manufacturing parts and components of the solar supply chain. For example, the Solar Energy for Manufacturing Act would provide tax credits for the domestic production of polysilicon, wafers, photovoltaic cells, and modules.
Conclusion
Given Beijing's problematic practices, U.S. policymakers should be concerned about relying on China as the dominant supplier for clean energy inputs. However, the answer is not to sit on our hands. The status quo will only exacerbate the problem. The president's proposals—now before the Senate—actively attempt to solve this problem through critical manufacturing investments and incentives that form the basis of a coherent industrial policy.
Cementing these critical climate and industrial policy provisions into law would give American industry a real chance to reduce reliance on China and strengthen the resilience of U.S. supply chains. We can't let that chance wither into the gray twilight of our dysfunctional politics.
The positions of American Progress, and our policy experts, are independent, and the findings and conclusions presented are those of American Progress alone. A full list of supporters is available here. American Progress would like to acknowledge the many generous supporters who make our work possible.
Authors
Senior Fellow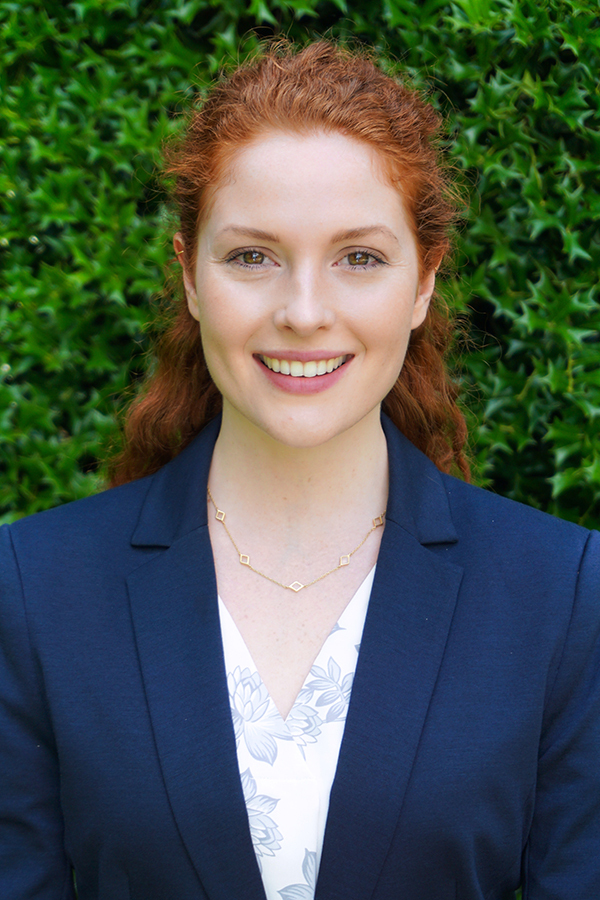 Laura Edwards
Former China Policy Analyst