Attacks Highlight Uneven Progress in Iraq
Attacks Highlight Uneven Progress in Iraq
Iraq Brushes Away Violence, Takes a Step Forward in its Political Transition
Brian Katulis discusses violent attacks in Iraq and the recently approved election law, which add up to shaky political progress.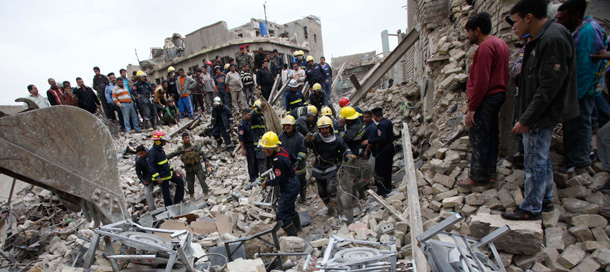 Two events this week highlight the uneven trajectory that Iraq faces in its struggle for stability and political progress—a series of bombings in Baghdad this morning that killed at least 112 people and the Iraqi parliament's approval of an election law after months of debate and delay.
Today's attacks are similar to two devastating attacks in August and October, which targeted government buildings—the Ministry of Labor and Social Affairs, the Ministry of Finance, and a civil court—and show a departure from the wave of suicide bombings that plagued the country from 2005 to 2007—although another bomb today did kill people at a crowded commercial district in Nahdha. The August attacks also left more than 100 people dead and targeted the Ministries of Foreign Affairs and Finance. The October attack, Iraq's deadliest in years, hit the Baghdad municipality and took more than 150 lives.
These most recent mass casualty attacks seem aimed at undermining the credibility of Iraq's governing institutions rather than provoking widespread violence of the sort Iraq witnessed during the height of its civil war. The fact that many of these attacks took place at government facilities, in areas that are supposed to be more secure, has raised questions about infiltration and cooperation with attackers from within Iraq's security institutions. The Iraqi government has investigated and replaced security officials as a result of past attacks, but no major arrests or charges have been brought against perpetrators of the August and October attacks. Iraqi government officials have blamed supporters of the previous regime under Saddam Hussein for the attacks, while others have noted that remnants of Al Qaeda may be behind them.
Iraq continues to make uneven progress in its political transition despite these devastating attacks. Iraq's parliament approved an election law this past weekend, and today Iraq's election commission set March 6 as the date for the parliamentary elections. The protracted debate and delays in getting to an election law have become the norm for Iraq's post-surge politics.
I argued in a report I co-wrote last year that the surge of U.S. forces in Iraq did not achieve its stated purpose of bridging enduring divisions among Iraqis. And in fact, the surge may have frozen some of those divisions into place. Yet Iraqi politics isn't static, and there are indications that new coalitions and groups are forming in advance of the March 2010 elections. The unresolved question is whether these new coalitions will somehow rise above those enduring tensions and fundamentally deal with the key challenges that exist for a divided Iraq. The United States and others outside can play a role, but Iraqis must ultimately take the lead in addressing the challenges of how to bridge divisions over sharing power.
This means that the United States' shift eastward—toward Afghanistan, Pakistan, and Iran—will likely continue. U.S. and Iraqi officials have reaffirmed in the face of these massive attacks that they are committed to continuing the withdrawal of U.S. troops according to the timeline set in the bilateral security agreement that the two countries signed last year. Some have indicated a desire for greater flexibility on the withdrawal of U.S. troops, citing continued weaknesses in the Iraqi security forces. But the overriding desire among Iraqis to reassert their sovereignty and control over their own affairs is only likely to grow in the run-up to next March's election.
Rejectionist elements in Iraq will probably try to disrupt the uneven progress in Iraq's political transition as today's attacks show, but Iraqis have shown an increasing desire and fortitude to move ahead. The unanswered question is whether they will move ahead in a way that addresses or exacerbates unresolved tensions over sharing power. America's role and leverage will continue to diminish, and Iraq is increasingly standing on its own. Time will tell whether the new Iraq aligns with U.S. interests in the region or not.
Brian Katulis is a Senior Fellow at American Progress, where his work focuses on U.S. national security policy in the Middle East and South Asia.
For more on this topic please see:
The positions of American Progress, and our policy experts, are independent, and the findings and conclusions presented are those of American Progress alone. A full list of supporters is available here. American Progress would like to acknowledge the many generous supporters who make our work possible.
Authors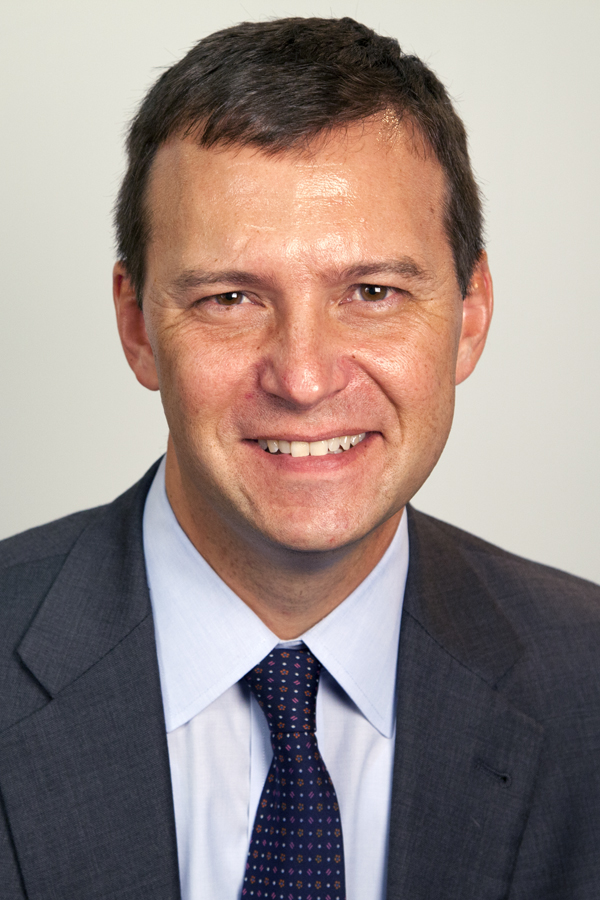 Senior Fellow