ARPA Funds Continue To Support Community Safety Efforts Through Community Responder Programs
ARPA Funds Continue To Support Community Safety Efforts Through Community Responder Programs
With the help of funding from the American Rescue Plan Act, governments are expanding their public safety strategies to invest in community responder programs that reduce reliance on law enforcement and provide communities with meaningful emergency management support.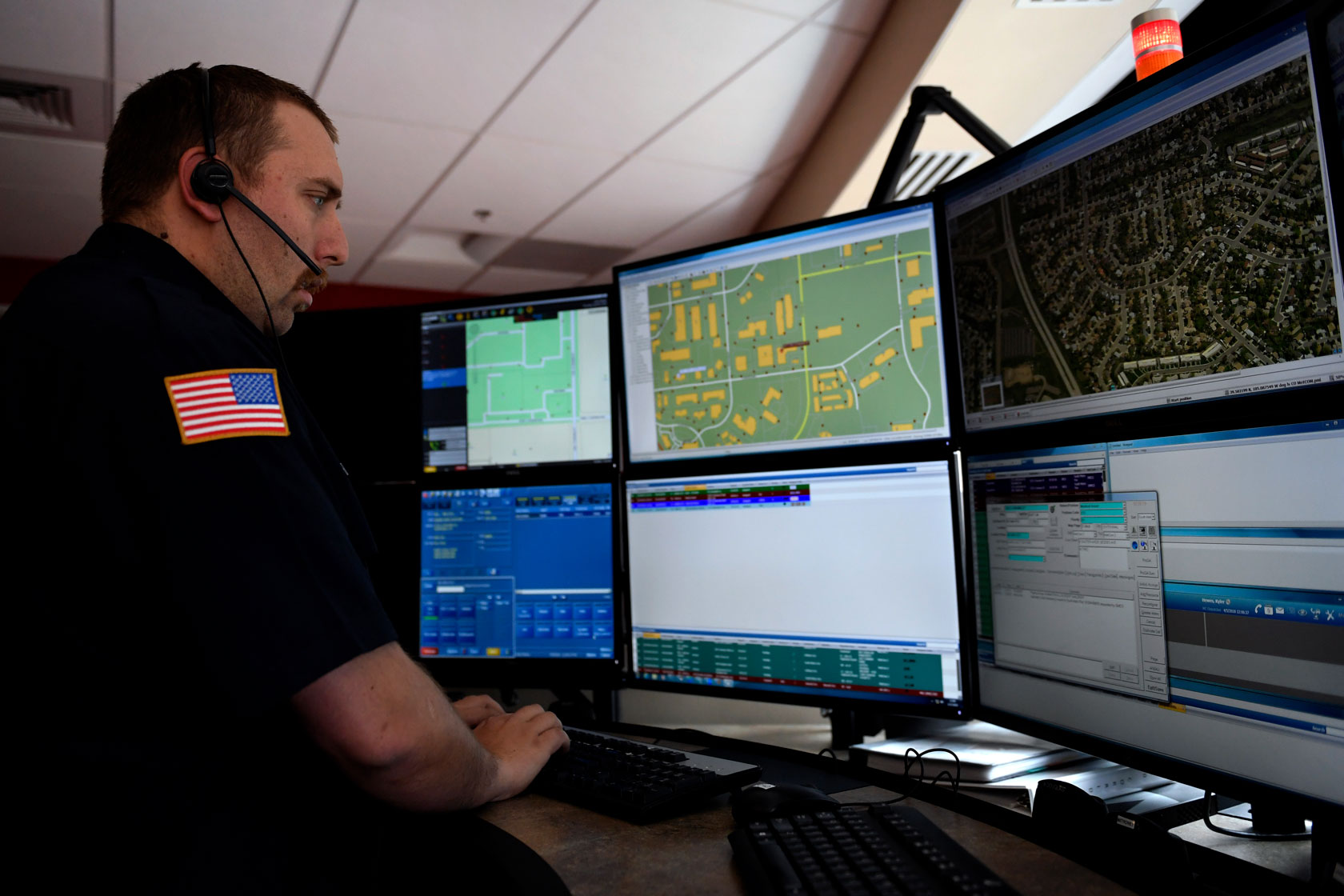 During the COVID-19 pandemic's recovery efforts, cities and states have been looking for opportunities to address the national rise in violent crime and improve long-term community safety outcomes through the implementation of public safety strategies that are most effective for the communities being served. The American Rescue Plan Act (ARPA) of 2021 has been a funding support for many of these efforts. While some ARPA funding is being used to invest in more police and correctional facilities, many governments are recognizing that more effective public safety strategies are available to better meet the needs of their communities. One such strategy is through the use of community responder programs—which involve the use of trained professionals to respond to a low-level crisis situation—rather than relying on law enforcement alone. Now, with the support of ARPA dollars, governments are taking this opportunity to develop and support community responder programs that will provide effective emergency management.
Community response measures strengthen community safety through trained professionals
Oftentimes law enforcement is dispatched to crisis situations that fall outside of their area of expertise. Situations such as behavioral health crises, substance use, homelessness, and other wellness-related matters are often defaulted to police to address. However, such cases usually fall outside of law enforcement training and core responsibilities. Relying on police to handle situations such as these can delay or even deny individuals from receiving proper care and treatment and can often lead to worse outcomes. Individuals dealing with a mental health crisis are 16 times more likely than other civilians to be approached or stopped by an officer. For this same group, the rates of arrest or fatalities by law enforcement are much higher. Defaulting to law enforcement to handle such situations not only increases the chance of a harmful outcome but also, ultimately, compromises public safety by keeping police away from the core enforcement responsibilities, such as solving violent crime and resolving case backlogs.
Community responder models provide a more effective response to emergency situations by prioritizing the health and safety of all involved while providing meaningful assistance that will truly help resolve the issues that people are facing in real time. Community responder models have been implemented in various forms across the country, but they often involve the use of specialized response teams that are trained to immediately assess a crisis situation; de-escalate; provide the necessary care to meet the immediate need; and guide people to the long-term support services in the community. Crisis management services delivered by a trained professional help to ensure people in crisis, their families, and entire communities are appropriately supported rather than needlessly incarcerated.
In 1989, Eugene, Oregon, established their 24/7 mobile crisis intervention program, known as CAHOOTS (Crisis Assistance Helping Out On The Streets). CAHOOTS is one of the longest running community responder programs in the nation and is designed to address nonviolent crisis situations. Trained crisis teams are dispatched through the community's police-fire-ambulance communications system to provide a range of services, including crisis counseling, suicide prevention, conflict resolution, grief counseling, and nonemergency medical care. In 2019, the program handled up to 20 percent of the community's public safety calls and of those calls, around 1 percent ultimately required police intervention. By cutting down on the use of police response the program ultimately saves taxpayers $8.5 million annually. The success of CAHOOTS has led Eugene to expand the program over the years and has encouraged other cities, such as Denver; Oakland; Olympia, Washington; and New York to develop similar community responder programs of their own.
ARPA can help support community responders
As cities across the nation have seen a rise in violent crime and concerns for public safety have heightened, many governments are committed to investing in proven public safety strategies that bring about lasting change. These governments have recognized how civilian crisis response programs ultimately improve community safety and have identified various funding streams—such as city budgets, grants, and Medicaid—to help support the implementation of community responder models that best support the needs of their constituents. More recently, the American Rescue Plan Act has proven to be a helpful funding resource in supporting community responder models as part of a larger public safety agenda. The legislation was signed into law in 2021 as a relief package for states, cities, local governments, and territories dealing with the devastating effects of the COVID-19 pandemic.
As part of the administration's crime reduction agenda, President Joe Bident has voiced support for governments to strengthen their public safety efforts with the help of ARPA funding. In just one year, $10 billion in ARPA funding has already been allocated to support public safety agendas "by more than half of states and more than 300 communities across the country." While a significant portion of this funding has gone toward the development of community responder measures across the country, more governments can embrace these innovative solutions.
Governments are using ARPA funding to implement community responder programs
ARPA funding has helped cities and states to either implement or expand their own alternative crisis response systems that best serve the needs of their communities. Below are a few examples of governments using ARPA funding to support community responder models throughout the country. The programs may vary in structure and focus but they are all meant to reduce the overreliance of police and ensure the right help is provided during a nonviolent crisis situation.
Atlanta's Policing Alternatives and Diversion Initiative (PAD). This year, Atlanta's City Council allocated $4.5 million in ARPA funding to expand their partnership with PAD, a local nonprofit organization that provides community responder and prearrest diversion services for individuals experiencing issues around mental health, substance use, and homelessness. A community member can access community responder services by dialing 311. A trained harm reduction team will respond to the location of the incident, assess the needs of the individual, and connect them with services to address the immediate need and access ongoing support. PAD's prearrest diversion services—also known as Law Enforcement Assisted Diversion (LEAD)—works with Atlanta's police department and other Atlanta enforcement agencies to identify incidents where law enforcement are called to a situation that PAD would be better equipped to address. The officer calls PAD, which then sends their harm reduction team. After mutual agreement, the team begins their assessment process and the officer leaves the scene without generating a report or taking any further enforcement action. PAD's services have had promising results. From January to August 2022, the organization has received 882 calls for community responder services and successfully engaged 390 individuals. Their LEAD services have diverted 247 individuals from potential arrests or incarceration—almost just as many people were diverted all of 2021. While a total of 215 people were enrolled in ongoing case management services in 2021, that number has more than doubled to 436 participants since August.
City of Boston Mental Health Response Pilot Program. The City of Boston will use $18 million of allocated ARPA funding to combat a steadily growing mental health crisis. In 2020 alone, Boston's 911 system received more than 10,000 calls related to mental health. Members of the Boston community voiced concerns around the need for trained mental health professionals when dealing with these types of cases. The city has responded by using a portion of ARPA funds to help support a new mental health crisis response pilot program. The program is a collaborative effort between the city's Health and Human Services Cabinet and the Boston Police Department and was developed with the goals of increasing the role of mental health workers while decreasing the role of police in mental health crisis response. In addition to improving their current co-response system, the program will introduce a new alternative response unit composed of an emergency medical service provider and a mental health worker to respond to crisis calls that do not present a public safety risk. The alternative response program would also allow response units to connect callers to a mental health call center to receive additional support.
Colorado's Public Safety Plan. Under Gov. Jared Polis (D), Colorado announced a new public safety plan that will be funded, in part, by ARPA funds. Of the $113 million budgeted for the plan, $16.5 million will be used specifically to create grant programs that help establish community-specific alternative crisis response programs across the state. Grant recipients will develop alternative crisis response models similar to existing models in Colorado such as the STAR (Support Team Assisted Response) program in Denver. STAR was first launched as a six-month pilot program similar to the CAHOOTS program in Eugene, Oregon, and ultimately showed promising results. A Stanford University study found that, in those six months, not only was the direct cost of the STAR program lower than that of traditional law enforcement response, but there was also a 34 percent drop in reported crimes in Denver.
Conclusion
Community safety cannot improve if systems are not put in place to adequately address the needs of the community being served. Governments should look outside of law enforcement to manage the behavioral health and social service issues that require specialized care and support. Community responder efforts are designed to ensure people in a crisis situation receive the resources they need under the guidance of individuals who are trained to provide adequate support. Cities and states can and should use their ARPA funds to prioritize a tailored community responder model as a proven method to improve public safety overall.
The positions of American Progress, and our policy experts, are independent, and the findings and conclusions presented are those of American Progress alone. A full list of supporters is available here. American Progress would like to acknowledge the many generous supporters who make our work possible.
Author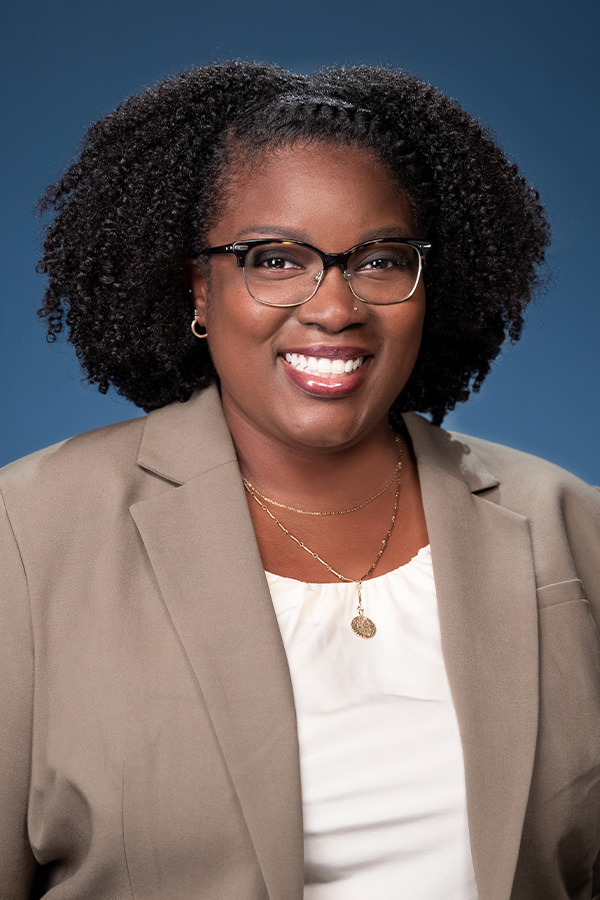 Director, Criminal Justice Reform
Team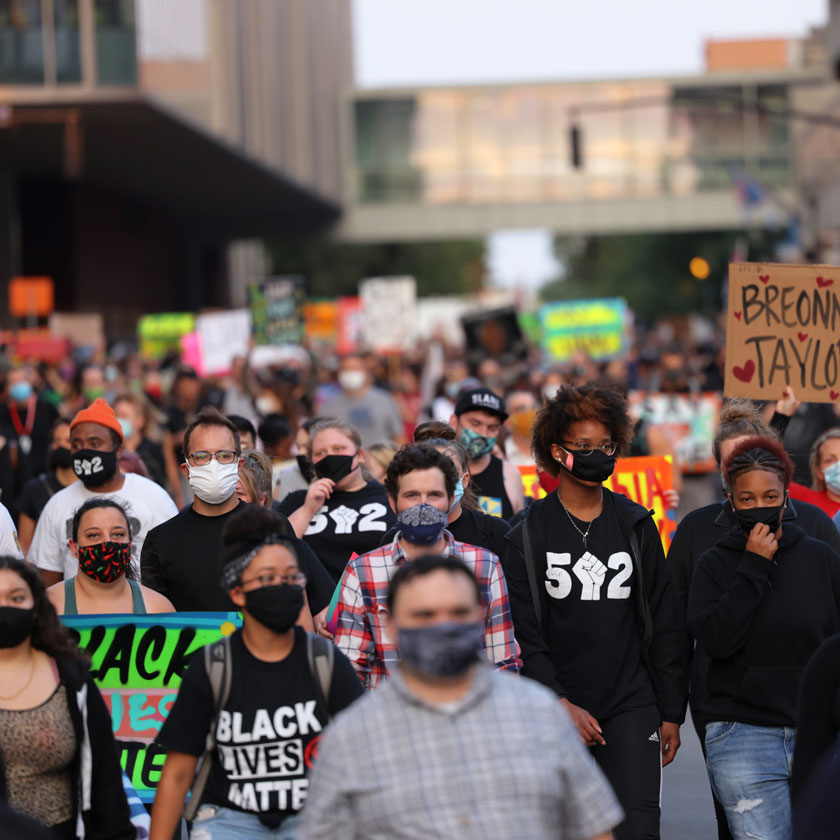 We focus on developing policies to shrink the justice system's footprint, improve public health and safety, and promote equity and accountability.