An Ocean Champion in the White House
An Ocean Champion in the White House
Recent actions by the Obama administration show a renewed commitment to healthy oceans and a robust coastal economy.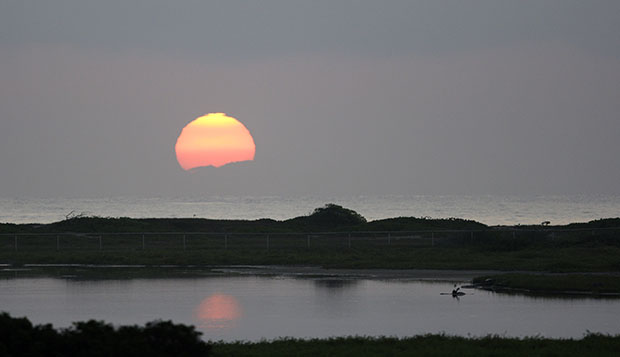 It should come as no surprise that a president who grew up in Hawaii and has been known to enjoy the occasional vacation on Martha's Vineyard would prioritize policies that result in the improved management of America's oceans and coasts. In the past few weeks, President Barack Obama has met such expectations. His administration released a final implementation plan for the National Ocean Policy that he established by executive order in 2010. It also finalized a budget for the National Oceanic and Atmospheric Administration, or NOAA, which, even in a time of sequestration and fiscal austerity, asks for an 11 percent boost from current funding levels.
Both actions show that the administration understands the challenges facing our marine resources and is willing to prioritize them. President Obama's National Ocean Policy has drawn fire from Capitol Hill, primarily from congressional Republicans who have painted it as yet another example of government intrusion. House Natural Resources Committee Chairman Doc Hastings (R-WA) has decried it as an imposition of a new "job-killing regulation." Rep. Hastings and his colleagues peppered administration witnesses at a 2011 hearing on the National Ocean Policy, concerned that the policy might constitute a jurisdictional overreach that could make life more difficult for agriculture and other industries with "upstream impacts"—and apparently unwilling to accept the idea that the policy neither creates any new regulations nor kills any jobs.
Message received, Chairman Hastings. The updated implementation plan released earlier this month includes new language asserting in no uncertain terms that the concerns of pro-small-government Republicans have been heard. "The Policy does not create new regulations, supersede current regulations, or modify any agency's established mission, jurisdiction, or authority. Rather, it helps coordinate the implementation of existing regulations and authorities … in the interest of more efficient decision-making," it reads. As a result, the policy received endorsements from both the National Corn Growers' Association and the American Soybean Association, the latter of which called out the plan as a "serious and thoughtful" example of "regulatory streamlining."
Overall, the National Ocean Council did a bang-up job of taking notes, internalizing comments, and taking them into consideration before finalizing its implementation plan. And it didn't just pay attention to members of Congress, but also to the folks who commented on the draft plan or raised issues with the policy in general.
One aspect of the plan that drew a great deal of consternation is its call for comprehensive ocean management on a regional scale—in effect, the development of regional plans to prioritize certain ocean activities in appropriate areas. Many coastal regions in this country are already participating in what the implementation plan calls "regional planning bodies," which are coordinated management entities among neighboring states. In fact, several of these regional ocean partnerships predate even the first draft of the National Ocean Policy released in 2010.
While the final implementation plan clearly articulates the benefits of a regional approach to ocean management and planning, it also recognizes that differences in priorities, problems, and ecosystems exist across different areas of the country. In the Northeast, for example, plans aim to resolve conflicts between future offshore-wind-energy development and existing fishing interests, while the Pacific Coast's priorities will differ since offshore wind cannot be developed there at this time because of technological limitations. Alaska has resisted implementing any of the principles of comprehensive ocean planning at all, prompting sharp criticism from its congressional delegation of the draft implementation plan that would have required regional planning bodies to be developed in all regions. Many Alaskans viewed this imposition as top-down government meddling in what they consider to be state affairs.
Recognizing the need for each region to come to its own conclusions about how best to manage the areas that it knows best, the final implementation plan stresses that regional ocean-planning efforts are voluntary, not mandatory. "States … may choose to participate on regional planning bodies," reads the final version, which goes on to say that, "Should all states in a region not choose to participate … a regional planning body will not be established."
Even with these changes to the regional ocean-planning structure, the plan received a lukewarm reception from Sen. Marco Rubio (R-FL), the newly minted ranking member of the Senate Subcommittee on Oceans, Atmosphere, Fisheries, and Coast Guard. During a hearing earlier this week, Sen. Rubio expressed his concern about the plan, saying that, "Too often the administration puts forth 'voluntary' … documents like the National Ocean Policy that, when all is said and done, we're faced with a new regulatory regime with questionable value and severe economic consequences."
Fishermen, particularly recreational fishermen, also balked at the lack of attention the initial draft of the National Ocean Policy paid to their issues. Commercial fishermen have been plying our waters since before the nation was founded, and anglers comprise arguably the most populous group of ocean users at more than 12 million strong, according to NOAA. Many feared that the National Ocean Policy would infringe upon their access to fish, even spawning a conspiracy—briefly reported by ESPN as news—that it was the Obama administration's goal to shut down America's waters to fishing.
The final implementation plan should help assuage these unfounded fears, as it specifically states that one of its goals is to "ensure continued access" for recreational fishermen and another is to improve the "science that supports increased sustainable fishing opportunity."
If that's not enough to convince fishermen that this administration has their back, they need look no further than the president's fiscal year 2014 budget request for NOAA. At a time when squeezing pennies out of the federal government is nearly impossible, this budget actually calls for an 11 percent increase in the agency's funding from current levels. This includes boosts to fishery stock assessments, surveys, and monitoring—programs critical to ensuring that fishery managers have the best possible data with which to set catch limits and other fishery regulations that ensure maximum possible access for fishermen today and into the future.
Increased ocean funding isn't just good news for folks who enjoy trips to Hawaii and Martha's Vineyard. The National Ocean Economics Program has found that ocean-related industries generate more than $258 billion of our gross domestic product, or GDP, and employ more than 2.7 million Americans, with 1.9 million of those jobs in the recreation and tourism industries. This research was fundamental to the establishment of CAP's Blue Economy Initiative, which seeks to better define the economic value of healthy oceans and coasts. Protecting and sensibly managing our oceans and coasts is more than a ticket to a few nice vistas and vacation spots—it's an economic imperative. And these recent actions by the Obama administration prove that they get the message.
Michael Conathan is the Director of Ocean Policy at the Center for American Progress.
The positions of American Progress, and our policy experts, are independent, and the findings and conclusions presented are those of American Progress alone. A full list of supporters is available here. American Progress would like to acknowledge the many generous supporters who make our work possible.
Authors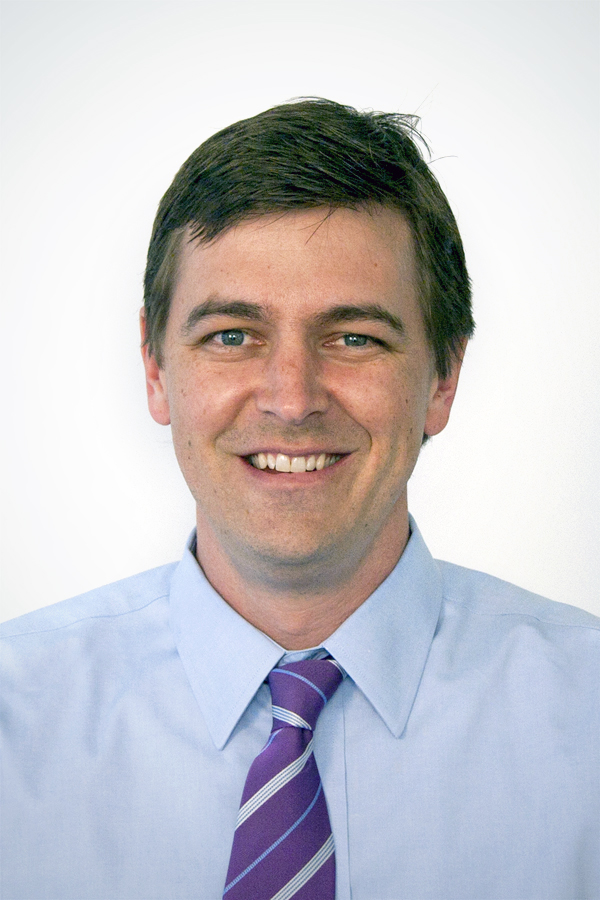 Michael Conathan
Director, Ocean Policy