How the American Jobs Plan Delivers Climate Action
How the American Jobs Plan Delivers Climate Action
Fulfilling the United States' mandate to tackle the climate crisis begins with fully funding long-term clean energy investments, as included in President Joseph Biden's American Jobs Plan.
In his announcement on April 22, President Joseph Biden committed the United States to cutting its greenhouse gas emissions to 50 percent to 52 percent below 2005 levels by 2030. This is the pace of reduction needed globally to stabilize global warming at 1.5 degrees Celsius, and in fulfilling this ambitious climate pledge, the United States will lead in ways the whole world can follow. Our ability to meet this goal over the next decade rests almost entirely on how the federal government chooses to act on climate change today. Clean energy investments like those in President Biden's American Jobs Plan are a key part of the strategy.
The American Jobs Plan is, in many ways, built around climate action. In addition to specific proposals for clean energy investments, the plan establishes broad goals for achieving a cleaner and more resilient, equitable, and just future. These goals include moving toward 100 percent clean power by 2035; targeting 40 percent of the benefits of climate and clean infrastructure investments to disadvantaged communities; and ensuring that every dollar spent on rebuilding the nation's infrastructure "prevents, reduces, and withstands the impacts of the climate crisis." In doing so, the plan will also create millions of good jobs across every sector of the economy.
The direct spending and clean energy tax incentives within the American Jobs Plan, if fully funded, have the potential to drive significant reductions in greenhouse gas emissions and toxic pollution, setting in motion the long-term transformations necessary to build a 100 percent clean future. Here are six of the most significant areas of investment proposed in the American Jobs Plan to confront the climate crisis:
Clean power. The plan features a 10-year extension of expanded direct-pay tax incentives for clean electricity generation, storage, and transmission, paired with strong labor standards. Modeling by the Rhodium Group has found that such long-term clean energy tax incentives—if combined with strong environmental regulations, nuclear retention incentives, and early coal retirement incentives—would cut power sector carbon dioxide emissions to as much as 76 percent below 2005 levels over the next decade. In the next five years alone, nitrogen oxides would be cut by 62 percent and sulfur dioxide by 84 percent. These investments could also lead to a net gain of more than 600,000 jobs annually in clean electricity over the next decade.
Vehicle electrification. The plan includes consumer rebates for zero-emission vehicles (ZEVs); grants and tax incentives for charging infrastructure; funding for electric transit and school buses; incentives for zero-emission trucks; and major new loans, grants, and tax incentives to support domestic manufacturing of electric vehicles and critical components like batteries. While more funding is needed to fully transition the vehicle fleet, these investments will considerably accelerate the deployment of ZEVs, increase their accessibility, and boost their domestic production while improving air quality for communities. This is all in addition to record funding for transit and other transportation system improvements.
Building electrification. President Biden calls for retrofitting homes, commercial buildings, schools, and child care facilities to make them more "affordable, accessible, energy efficient, and resilient." To help meet this goal, the plan includes consumer incentives for efficient electric appliances to accelerate the decarbonization of the buildings sector, as proposed in the Made in American Tax Plan. President Biden's American Jobs Plan also provides funding for the Weatherization Assistance Program, which supports low- and middle-income households with energy-efficiency improvements.
Clean manufacturing. The plan would make critical investments necessary to ensure that American manufacturing leads the global transition to clean energy. This includes expanding the 48C tax credit to support domestic clean energy manufacturing; grants and loans for automotive manufacturing; a new tax credit for the production of green hydrogen; and modification of the 45Q tax credit to incentivize direct air capture and industrial carbon capture. President Biden also calls for a $46 billion investment in federal buying power to jumpstart the domestic manufacturing of electric vehicles, charging ports, electric heat pumps, and clean materials.
Equity and justice. Throughout the plan, there are more than $400 billion in equity and justice investments for disadvantaged communities that align with the spending priorities outlined by the Equitable and Just National Climate Platform in their letter to Congress earlier this year. These investments support clean energy and energy efficiency, clean transit, affordable and sustainable housing, training and workforce development, the remediation and reduction of legacy pollution, and the development of critical clean water infrastructure. The plan directs funding to a wide variety of other programs as well and commits to delivering 40 percent of the total investment benefits to disadvantaged communities. Overall, these investments will begin to redress decades of systemic racism and disinvestment, as well as support the economic transition of communities dependent on fossil fuel extraction.
Conservation. The plan commits to protecting and restoring the nation's "nature-based infrastructure," including land and water resources. As a part of this effort, President Biden calls for a $16 billion investment in the restoration and reclamation of abandoned mines, as well as the plugging of orphan oil and gas wells. These mines and wells have long damaged the surrounding environment and threatened the public health of communities nearby. The plan also directs $10 billion to the creation of a Civilian Climate Corps, which would mobilize a new generation of workers to advance conservation, resilience, and environmental justice. These provisions are an important start, but conservation is key to climate action and there is a lot of room for Congress to build on what the plan includes. For example, Congress should restore protections to the Arctic National Wildlife Refuge and further invest in federal programs specific to nature-based climate solutions, coastal conservation and resilience, and climate-smart agriculture.
Long-term clean energy investments like those called for in the American Jobs Plan are not acting in isolation. Rather, they are a critical element of a broader strategy to build a 100 percent clean future by 2050, providing a necessary foundation for strong standards-based approaches. Such approaches include a clean electricity standard and even the full implementation of our bedrock environmental laws such as the Clean Air Act and the Clean Water Act. For example, long-term clean electricity tax incentives will help to accelerate the effects of a clean electricity standard and shift the ratepayer impacts to corporate taxpayers instead. Investments in electric vehicle consumer incentives, charging infrastructure, and domestic manufacturing make stringent tailpipe emission standards more feasible and cost effective. Successful implementation of the administration's Justice40 Initiative will be most effective if Congress provides sufficient funding for pollution remediation; low-income energy efficiency improvements; equitable and just community development; and other environmental justice priorities. The combination of standards, investment, and justice approaches is stronger than any individual element alone.
Conclusion
President Biden's American Jobs Plan offers a blueprint for how the United States can embark on climate action. Now it's up to Congress to fully fund investments in clean energy that match the scale of structural change required of the nation's economy. This is our chance for big, bold climate investment.
Trevor Higgins is the senior director of Domestic Climate and Energy Policy at the Center for American Progress. Elise Gout is a research associate for Climate and Energy Policy at the Center. Sally Hardin is the director for the Energy and Environment War Room at the Center.
The authors would like to thank Mikyla Reta, Ryan Richards, Jenny Rowland, Cathleen Kelly, and Will Beaudouin from the Center for American Progress for their contributions to this column.
The positions of American Progress, and our policy experts, are independent, and the findings and conclusions presented are those of American Progress alone. A full list of supporters is available here. American Progress would like to acknowledge the many generous supporters who make our work possible.
Authors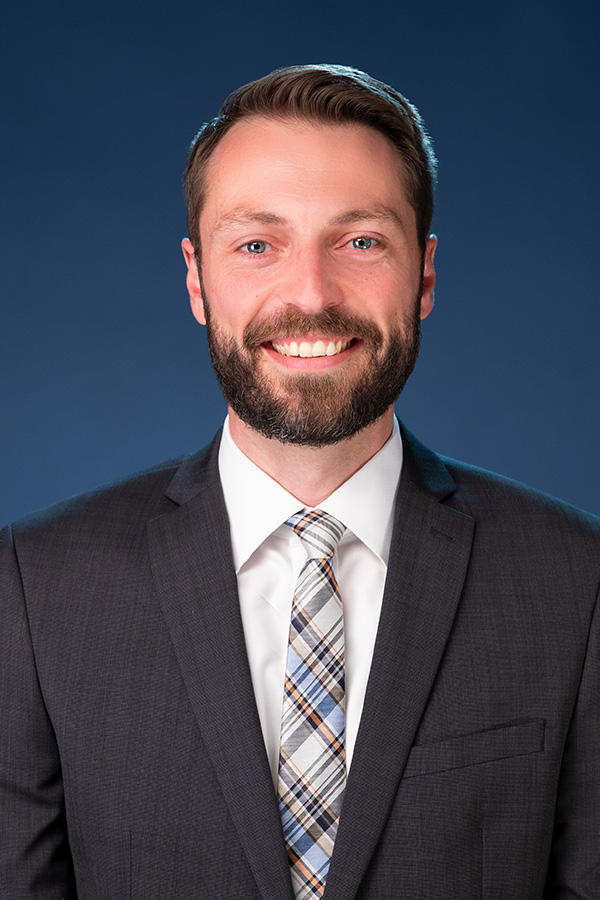 Senior Vice President, Energy and Environment
Former Senior Policy Analyst
Sally Hardin
Former Senior Director, Energy and Environment Campaigns