Additional Immigration Benefits Are Available for Same-Sex Couples After DOMA Repeal
Additional Immigration Benefits Are Available for Same-Sex Couples After DOMA Repeal
Now that the Supreme Court has ruled Section 3 of the Defense of Marriage Act unconstitutional, same-sex immigrant couples will have access to additional benefits.
The Supreme Court's decision to overturn Section 3 of the Defense of Marriage Act, or DOMA, allows U.S. Citizenship and Immigration Services, or USCIS, to recognize that a same-sex marriage between a citizen or Lawful Permanent Resident and a noncitizen valid in the state where it was celebrated is sufficient to confer immigration benefits. Under DOMA, federal agencies such as USCIS were required to define marriage as a union between one man and one woman, preventing same-sex couples from accessing more than 1,000 federal programs and benefits available to opposite-sex couples.
In an earlier column, we detailed how the Court's historic ruling would aid lesbian, gay, bisexual, and transgender, or LGBT, U.S. citizens and Lawful Permanent Residents, or LPRs, in obtaining immigration visas for their spouses and preventing the separation of their families. While sponsorship for immigration visas is an important benefit and is critical for preserving family unity, it is not the only federal benefit to which LGBT binational families now have access. Other key immigration benefits now available to LGBT binational couples include sponsorship of a spouse's children and protection of domestic violence survivors from deportation, among others. We detail these newfound protections and benefits below.
Sponsoring stepchildren
Family reunification is one of the hallmarks of our immigration system. To promote family reunification, immigration law grants preferential treatment to immediate relatives of U.S. citizens, which allows them to legally enter and remain in the United States. "Immediate relatives" for immigration purposes include children, spouses, and parents of a citizen of the United States. Under DOMA, however, LGBT binational families were at risk of separation since the law prevented recognition of their marriages and, in turn, prevented them from accessing these sponsorship benefits provided to other families.
U.S. citizens and LPRs are eligible to bring their unmarried children who are under 21 years of age to the United States. Immigration law employs terms such as "born in wedlock," "adoption," and "stepchild"  to define recognized parent-child relationships. Prior to the Supreme Court's removal of Section 3 of DOMA, the definition of family for immigration purposes assumed all families were comprised of married heterosexual couples raising biological or adopted children. But LGBT families are formed in myriad ways. The children in these families may have been adopted or may be the biological children of only one spouse. The children may also have been born through artificial insemination or surrogacy. In some instances, state laws may not recognize the relationships between these children and both of their parents. Under DOMA, the U.S. citizen or LPR spouse who was not biologically related to the child or on the adoption forms was not able to have his or her relationship to the child recognized under immigration law because his or her marriage was not recognized by the federal government.
Family reunification provisions are important for binational LGBT couples, especially since 47 percent of same-sex couples that include one noncitizen and one naturalized citizen are raising children, and a quarter of binational same-sex couples that include one native-born citizen are raising children. Under DOMA, the "born in wedlock" category could not be applied to children of LGBT binational couples because, while adopted children are recognized in immigration law, many states do not permit LGBT couples to adopt. In cases where the foreign spouse had biological children and the U.S. citizen or LPR lived in a state where he or she could not legally adopt them, the U.S. citizen spouse or LPR was unable to apply for immigration benefits for the children because they were not recognized as belonging to the citizen or LPR.
Now that the federal government can recognize same-sex marriages, LGBT binational families have access to the same family-reunification immigration benefits as other families. With the demise of Section 3 of DOMA, U.S. citizens and LPRs who file an application for lawful permanent residence for a spouse can also do so for the spouse's children as their own stepchildren.
Protecting domestic violence survivors from deportation
The Violence Against Women Act, or VAWA, allows certain categories of abused immigrant spouses and their children to self-petition for permanent residency in the United States and receive employment authorization and public benefits. This provision recognizes the fact that an immigrant without legal immigration status in the United States may be reluctant to leave his or her abuser due to fear of deportation. VAWA provides survivors with a means of escaping violence and establishing safe and independent lives.
The 2013 reauthorization of VAWA recognizes that LGBT couples are unfortunately not immune to domestic violence and included expanded services for LGBT survivors of domestic violence. It did not, however, extend the immigration protections available to abused spouses in same-sex relationships because its use of the term "spouse" was restricted to opposite-sex couples by Section 3 of DOMA.
With the fall of Section 3, VAWA's definition of spouse is expanded to cover LGBT couples. LGBT abused spouses and children of U.S. citizens and LPRs are therefore now eligible to remain in the United States even after leaving their abusers. Furthermore, abused LGBT spouses of U.S. citizens or LPRs and their unmarried children under 21 years of age may qualify for permanent residency under VAWA, even if the children are not related to the abusive U.S. citizen or LPR. The nonabused same-sex spouse of a U.S. citizen or LPR whose child is abused by the U.S. citizen or LPR spouse may qualify as well—even if the child is not related to the U.S. citizen or LPR abuser.
Admitting fiancé(e)s of U.S. citizens and their children
Another immigration benefit that same-sex couples can now access is the K visa, which allows fiancé(e)s and their unmarried minor children of U.S. citizens to legally enter the United States so they can be together and married within 90 days of admission. It also allows the fiancé(e) to immediately apply for work authorization. Once married, the foreign citizen is eligible to adjust his or her status to become an LPR.
K visas were introduced to prevent lengthy separation of engaged couples and to promote family unification. Now that Section 3 of DOMA has been repealed, LGBT binational couples can be together even before their wedding. This allows them the opportunity to not only be legally married in the United States among their friends and family but also gives them time to be together in the United States for up to three months before the actual wedding so they can plan the event and care for their children.
Recognizing follow-to-join benefits
Some LGBT Lawful Permanent Residents who were married or had children before becoming LPRs and whose spouses or children did not accompany them to the United States are now eligible for follow-to-join benefits. Follow-to-join benefits mean that the spouse or children who did not physically accompany the LPR to the United States do not have to wait any extra time for a visa number to become available. Instead, the LPR simply must notify a U.S. consulate that he or she is an LPR so the spouse can apply for an immigrant visa. With the repeal of Section 3 of DOMA, the marriages of same-sex couples are recognized by USCIS, and LGBT families can now be expeditiously reunited.
Allowing undocumented spouses to apply for a hardship waiver
People unlawfully in the United States must first leave the country before they are eligible to apply for a green card. Immigration law bars spouses and children of U.S. citizens who have been in the United States without authorization from being legally admitted to the country as an LPR for either 3 years or 10 years, depending on how long they were in the country before leaving and whether they left voluntarily or were deported before applying for LPR status. Unless these immigrants first obtain a hardship waiver, they must wait a specified number of years before getting a green card.
Hardship waivers lessen the amount of time an undocumented immigrant must wait before applying to be an LPR and are only available for immigrants who are the spouse or child of a U.S. citizen. Before DOMA fell, undocumented LGBT immigrants married to U.S. citizens were ineligible for a waiver to shorten the time before they were eligible to reunite with their families in the United States and become LPRs. Now that marriage between LGBT undocumented immigrants and U.S. citizens or LPRs is recognized, these couples are eligible to apply for a hardship waiver.
Furthermore, beginning in March 2013, USCIS began to allow hardship applications to be adjudicated in the United States, shortening the time that an immigrant is separated from his or her family in the United States by allowing individuals to remain in the country while USCIS makes a decision on the waiver. With the fall of Section 3, LGBT undocumented immigrants married to U.S. citizens or LPRs are now separated from their families for a shorter period of time while applying for an immigrant visa that allows them to be reunited with their families.
What removing Section 3 didn't fix
While the fall of Section 3 of DOMA has made numerous immigration benefits accessible to LGBT families, there are still some families left out.
These benefits are only for LGBT couples that are legally married. Those who do not live in states where marriage-equality legislation has passed and are unable to travel to states that recognize same-sex marriage to get married—including couples in civil unions or domestic partnerships—are unable to benefit from these provisions. This is an important reason why it is critical to pass marriage-equality legislation in all 50 states and on the federal level: All same-sex couples will be able to enjoy equal protection under the law, regardless of where they live.
LGBT asylum seekers are also likely to have come from countries that do not recognize same-sex marriage since persecution based on sexual orientation is the essence of their claims. As such, they would not come to the United States already married to their LGBT partner and are ineligible to petition to bring their partners over as derivatives. With the removal of Section 3 of DOMA, however, their partners should be eligible for a K visa, as discussed above.
Conclusion
The repeal of Section 3 of DOMA is certainly a step in the right direction, but Congress and the Obama administration should work together in the coming months to ensure these civil rights and protections are afforded to all married couples living in America. As long as same-sex marriages are not recognized in all 50 states, same-sex binational couples will be at risk of separation.
Furthermore, while the Supreme Court's decision fixed a number of issues for LGBT immigrants married to U.S. citizens and LPRs, including providing a pathway to citizenship for the estimated 24,700 LGBT binational couples in the United States, there are still more than a quarter of a million undocumented LGBT immigrants waiting for Congress to pass common-sense immigration reform that will allow them to come out of the shadows and have a clear and direct pathway to citizenship.
Sharita Gruberg is an LGBT Immigration Policy Analyst at the Center for American Progress.
The positions of American Progress, and our policy experts, are independent, and the findings and conclusions presented are those of American Progress alone. A full list of supporters is available here. American Progress would like to acknowledge the many generous supporters who make our work possible.
Authors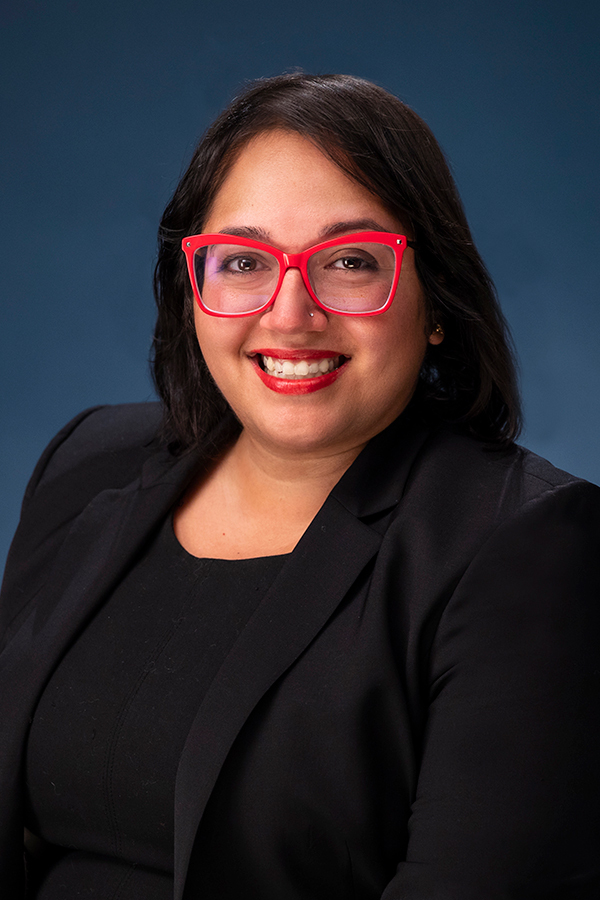 Sharita Gruberg
Former Vice President, LGBTQI+ Research and Communications Project