Add Cultural Critic to List of Superhero Powers
Add Cultural Critic to List of Superhero Powers
Just beneath the "BAM," "POW," and "SPLAT" action of comic books lies the "OH," "HMM," and "AH" of human insight.
Part of a Series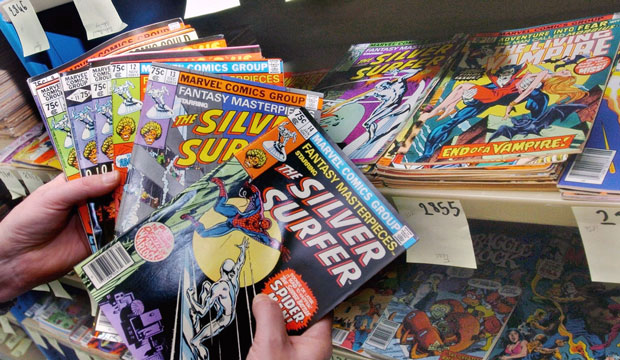 Like nearly every red-blooded child of 20th-century America, I read comic books and didn't take the stories seriously. They were just fun to read.
I especially loved the fantastic adventures of superheroes. My favorite was—and still is—Batman, who as a child saw his parents murdered and spent his adult life in a never-ending quest for justice. I also enjoyed the adventures of Superman, Spider-Man, and Wonder Woman; heroes all, who hid their special powers behind alter egos as they helped the helpless and protected the downtrodden.
I never thought too deeply about the hidden messages embedded in the graphic stories, even though the subtleties resonated within me. Indeed, a subversive streak always lurked somewhere mixed in with the bold and brilliant primary colors of do-gooders saving the day. I suspect it was those hidden messages that lured me into comics in the first place and have kept me interested in the stories as they migrated over the years from radio serials to television episodes, blockbuster movies to video games, and—even to this day—pen-and-ink graphic novels.
Now, with the publication last week of Marvel's reboot of the Black Panther, I've grown openly curious about the subliminal messages that are hidden in plain sight. I bought and read the first installment of the new 11-issue series of stories written by Ta-Nehisi Coates, who has become something of the go-to writer on issues of race in America following his receipt of the MacArthur Foundation genius award and several well-received books and magazine articles.
Coates is an attention-grabbing choice to author a new storyline because his celebrity is likely to rub off on the Black Panther as Marvel prepares to introduce the character in a summer movie, "Captain America: Civil War," and feature him in a movie all his own set to be released in 2018.
The Black Panther holds a unique place in the pantheon of comic books because he's generally recognized as the first black comic book superhero; the character is actually an African king from the fictional nation of Wakanda who often travels the universe to fight criminals. Marvel writer-editor Stan Lee and artist-writer Jack Kirby created the character in 1966, during the turbulent period of civil rights protests, as something of a background hero to other better-known superheroes such as Captain America and the Avengers.
The Black Panther first appeared in an edition of the Fantastic Four comic several months before the political Black Panther Party burst into public awareness in Oakland, California. The two—comic book hero and political activist organization—had and have nothing to do with each other.
In putting on "Reflecting Culture: The Evolution of American Comic Book Superheroes"—a 2007 exhibition of comic book art at New Jersey's Montclair Art Museum—Gail Stavitsky, who curated the show, noted in an article published by The New York Times that comics have mirrored American social history. She pointed out, for example, that the earliest comic books written between 1938 and 1945 had superheroes fighting against Axis powers. Later, in the 1950s, they raised questions about Communism and nuclear war while exploring outer space. And, in the '60s and '70s, the masked and caped heroes became complex individuals with personal demons and social consciousness about issues such as racism, drug abuse, and political corruption.
A cursory read of Coates' first issue reveals something of a slow-moving buildup, lacking a lot of the "POW!" and "BAM!" that was a staple of my early fascination of the comic book genre. Coates admits as much in an interview with NPR's Code Switch, saying he was less interested in fight scenes and more intrigued by some deeper social conundrums. "I feel like if there's one weakness in this series, it's that the fighting is there because it has to be there," he said in the interview. "… but it probably is not the thing that moved my soul."
He's seeking to make the Black Panther profound and subversively relevant for a new generation of comic book fans. But he doesn't want to sacrifice the fun factor. "When I was a kid, Spider-Man was a star," Coates said in his NPR interview. "Spider-Man was right under Malcolm X for me in terms of heroes. I would like Black Panther to be some kid's Spider-Man."
Sheena C. Howard, an associate professor of communication at Rider University and the 2014 Eisner Award winner for her first book, Black Comics: Politics of Race and Representation, thinks the Coates-penned Black Panther comic is "refreshing" and likely to take the character "in a multitude of directions." For example, she said in an email interview with me, the first issue suggests Coates is going to challenge "readers to contemplate what makes actions and decisions right or wrong, [does] adherence to rules, laws, or codes inhibit our ability to consider the individual?"
What's more, Howard said, there is a strong feminist and queer theme woven into Coates' story line that arises from a female character named Aneka who is condemned to death for murdering a serial rapist and is rescued by her female lover. Howard wrote in her email:
To me, Coates is playing on the very contradictions that power and oppression lead us to grapple with as a country. That is, a system that allows violent injustice to continue against a group of people (in this case women). We are asked in Black Panther to consider the difference between murder or violence as a form of resistance (Aneka's actions) and murder or violence as a form of oppression (rape against women). In this comic nation, the results of dogma get Aneka the death penalty. ….

There is a queer theory of intersectionality that I can see building up in this first series, that could possibly be unprecedented for Marvel. (I do not know where Coates is going) – intersections around gender, varied presentations of gender and Black lesbian love. I will stay tuned.
That's fairly heavy stuff for a comic book. No doubt Coates is preparing his Black Panther readers for a story that goes into spaces that might not be the typical escapist fare. But that's the whole point of comic books. And it's nothing new.
While I might not have paid close attention as a child, I see clearly now that the heroes and villains in comic books have other undisclosed superpowers—they inform and shape the world that surrounds us, while all the time making us think their derring-do is nothing more than an entertaining story.
Sam Fulwood III is a Senior Fellow at the Center for American Progress and Director of the CAP Leadership Institute. His work with the Center's Progress 2050 project examines the impact of policies on the nation when there will be no clear racial or ethnic majority by the year 2050.
The positions of American Progress, and our policy experts, are independent, and the findings and conclusions presented are those of American Progress alone. A full list of supporters is available here. American Progress would like to acknowledge the many generous supporters who make our work possible.
Authors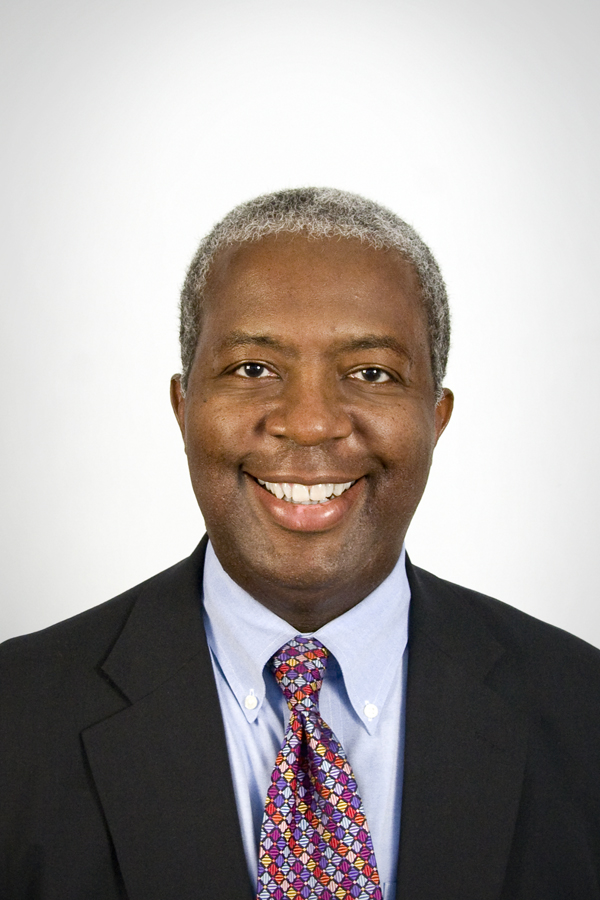 Senior Fellow
Explore The Series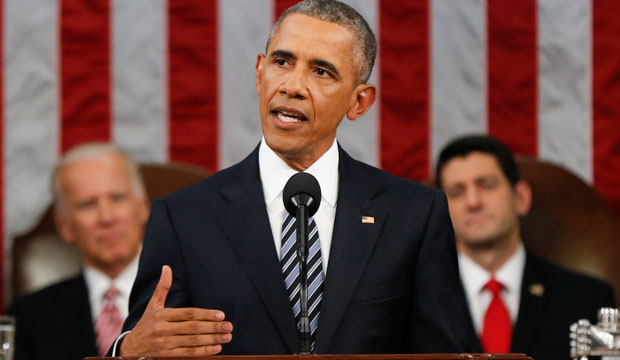 Previous
When Home Disappears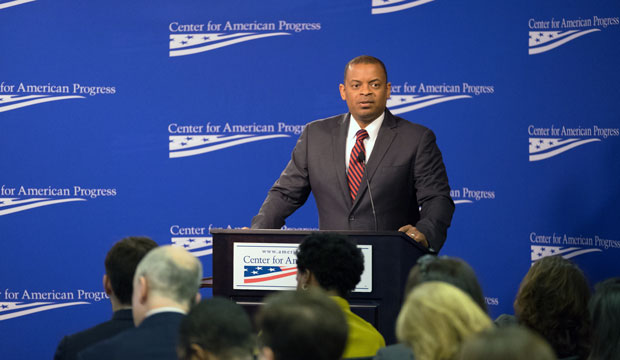 Next
The Problem with the National Response to Police Racism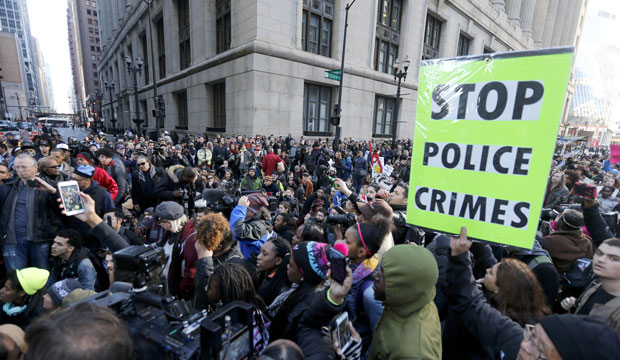 The Problem with the National Response to Police Racism