A Great Opportunity
The Potential Impact of UN and U.S. Leadership Changes
Spencer Boyer and Ken Gude describe how shifts in UN and U.S. leadership provide a much needed chance for renewing international strength.
Relations between the United States and the United Nations have reached their lowest point since the world body was established in 1945 through the committed work of Presidents Franklin D. Roosevelt and Harry S. Truman. Disagreements between Secretary General Kofi Annan and U.S. Ambassador to the UN John Bolton often broke into public sparring matches that characterized a relationship that can at best be described as difficult and at worst dysfunctional.
Yet that dynamic is soon to change as Bolton's recent resignation will usher in a new UN ambassador and Ban Ki-moon begins his term as the eighth UN Secretary-General. The confluence of these two events and the change in leadership in both houses of Congress combine to create a window of opportunity to repair ties between the UN and its most powerful and important member-state at a time when we need each other more than ever before.
The Bush administration clearly favored Ban to succeed Annan, and should now provide Ban the public support it denied his predecessor. The new Congress can also help Ban by avoiding counter-productive efforts to withhold U.S. dues and inflammatory hearings aimed at the domestic political audience without regard for international consequences.
While the U.S. and the UN have bickered, international and transnational challenges have grown in scope and complexity. Osama bin Laden remains at large and al-Qaeda has been transformed into a terrorism brand that has spread throughout much of the world. Poverty and disease continue to ravage large parts of Africa and Asia and we stand on the precipice of a global pandemic. Urgent and desperate security and humanitarian crises persist in Darfur, Afghanistan, and Iraq. The Earth's climate is rapidly changing as industrialized economies continue to pump greenhouse gasses into the atmosphere at alarming rates. And Iran and North Korea proceed undeterred with their nuclear programs.
To tackle these pressing issues, Ban, a low-key former South Korean foreign minister, must resolve the discord that has plagued the UN in recent years. Kofi Annan's tenure as Secretary-General was marked by high ideals and ambitions, but it was also scarred by scandal in the Secretariat and deep fissures in the General Assembly.
Ban's ability to make the UN a more effective organization is relative to the support he receives from member-states. He works for them, not the other way around. Ban has indicated that his first priority is to restore the trust between the UN and all member-states and will focus on reforming the management structures of the bloated and inefficient Secretariat. That objective has long been a high priority not just of the United States, but of successive Secretaries-General.
But reform has been difficult to achieve because the Secretary-General has had to balance what recently hardened into demands from Washington with the great suspicion among a large number of smaller member-states, known as the G 77, that these types of reforms would turn the UN into a puppet of the United States.
Bolton ignored the tightrope Annan was forced to walk and the power of the G 77 to block change. Whomever the Bush administration nominates as UN Ambassador must understand this balance and strengthen Ban's hand in dealing with all UN member-states.
The Bush administration's failures have constrained its bully-on-the-block approach to foreign policy. It must now nominate an ambassador who is committed to using diplomacy to advance U.S. interests, fundamentally understands why the UN matters, and has the unqualified support of the new Congress.
President Bush likes to invoke the image of Harry Truman to romanticize his failure to change course in Iraq. But oddly, it is the retiring Ghanaian diplomat who has a firmer grasp of the legacy of the Man from Independence, as evidenced by Annan's impassioned call for, "far-sighted American leadership, in the Truman tradition" so that "the world's peoples can face global challenges together."
As these global challenges mount, the rhetorical squabbles of recent years in New York seem petty and insignificant. Humanity is crying out for American leadership—not American dominance—as it searches for answers to the vexing problems of our age. We hope that President Bush, Congress, and Secretary-General Ban take this opportunity to create a paradigm shift at the United Nations that will break the stalemate and bring the world's nations together to solve our common problems.
The positions of American Progress, and our policy experts, are independent, and the findings and conclusions presented are those of American Progress alone. A full list of supporters is available here. American Progress would like to acknowledge the many generous supporters who make our work possible.
Authors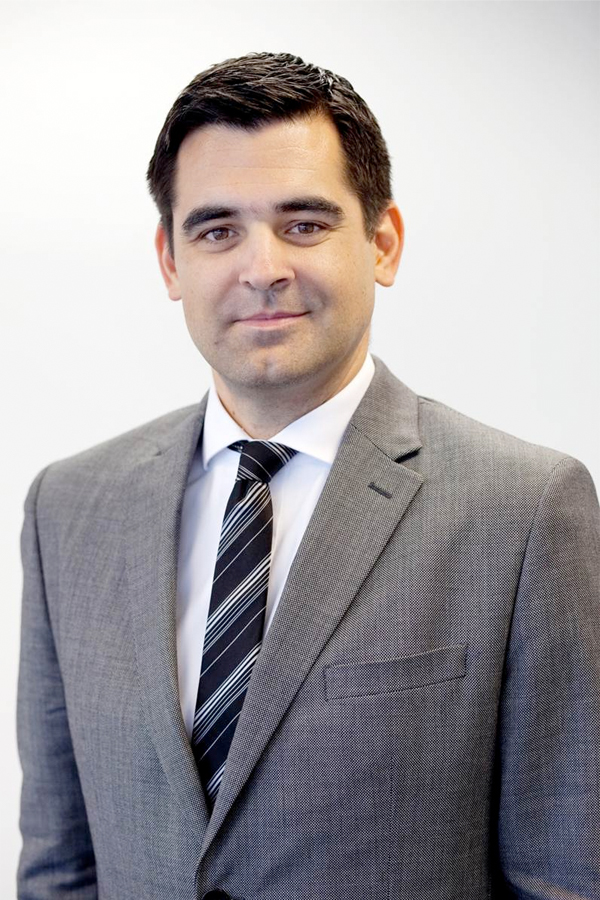 Ken Gude
Senior Fellow