9 LGBTQ Faith Leaders to Watch in 2019
9 LGBTQ Faith Leaders to Watch in 2019
These nine LGBTQ faith leaders work to resist injustice and articulate a moral vision for the United States.
Part of a Series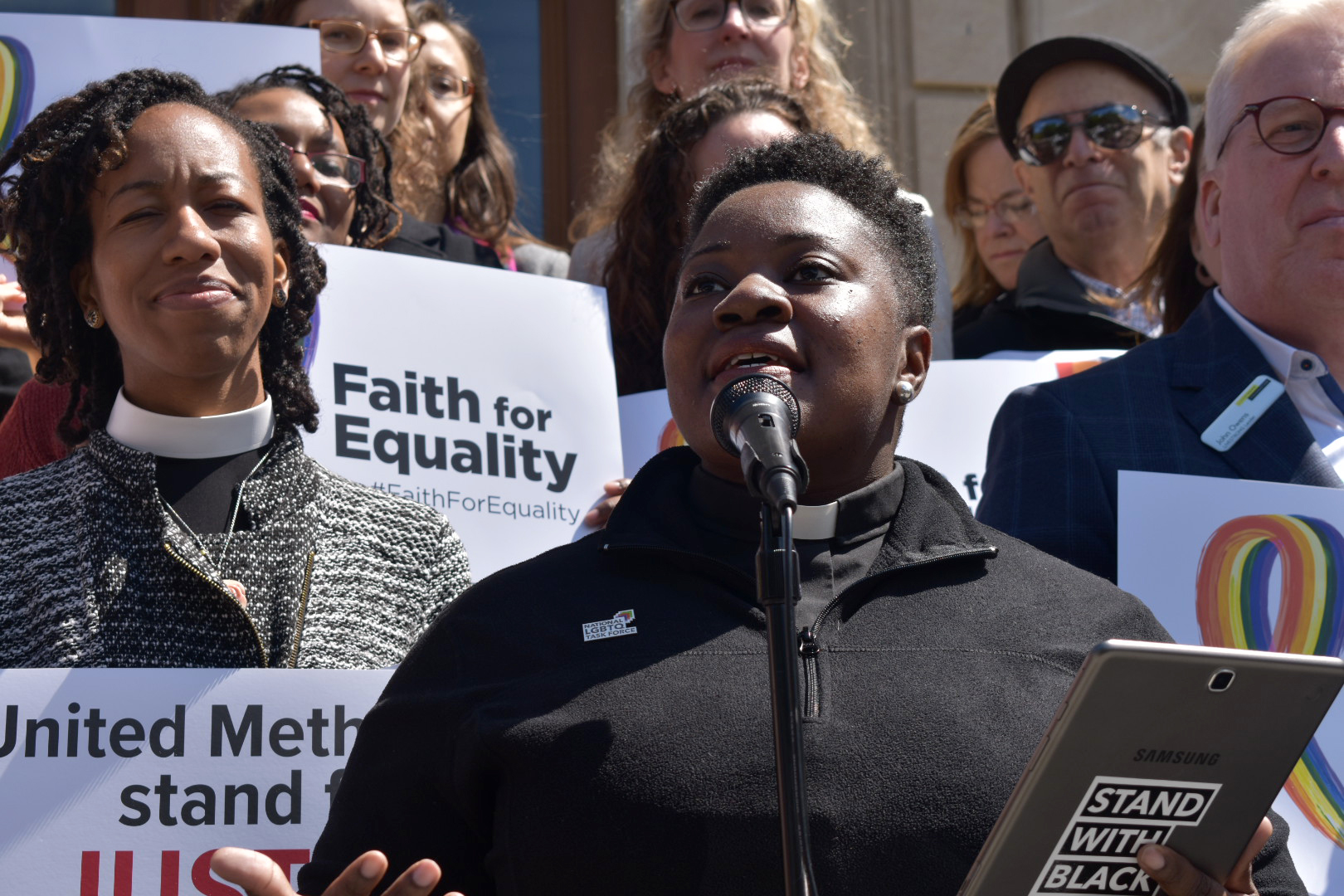 The past year has posed significant challenges for many LGBTQ members of faith communities. For example, a recent vote in the United Methodist Church strengthened its ban on marriage for same-sex couples and LGBTQ clergy, leaving many LGBTQ United Methodists feeling discouraged and isolated. Meanwhile, the Trump administration is actively stripping away nondiscrimination protections for LGBTQ people. The administration often justifies these actions under the flimsy guise of religious liberty, arguing that religious traditions are a valid excuse to discriminate against LGBTQ people, further erasing the experiences of LGBTQ people of faith.
Just this past spring, however, LGBTQ people of faith voiced their strong support for the Equality Act, a groundbreaking bipartisan bill that would provide LGBTQ people consistent and explicit protections against discrimination based on sexual orientation and gender identity in employment, housing, public spaces, credit, jury service, and federally funded programs. The Equality Act passed in the U.S. House of Representatives on May 17, 2019, with support from more than 5,000 people of faith and more than 70 faith-based organizations. This victory reflects recent polling that shows that majorities of all religious groups are in favor of "broad nondiscrimination protections for lesbian, gay, bisexual, and transgender (LGBT) people."
LGBTQ people of faith have continually been at the forefront of social change across the United States. Not only have they played an important role in fighting for LGBTQ equality, but they have also been essential in the push toward a variety of innovative, inclusive, and morally centered policy ideas. LGBTQ change-makers are motivated because—not in spite—of their identities. They have worked to ensure that the United States is living up to its values of freedom, equality, and justice for all individuals, no matter who they love or how they identify.
The Center for American Progress' Faith and Progressive Policy Initiative identified just nine of the many extraordinary LGBTQ faith leaders from across the country who are leading movements for social change. In personal communications with the authors in August 2019, they discussed their faith and advocacy journeys. Through their work, these leaders have proposed powerful visions for the United States to reform its criminal justice system, advance climate justice, dismantle systemic racism, and more. Some have been fighting for justice for decades; others have found their calling more recently. Some are already well known, while others are making waves from behind the scenes. These leaders come from a wide variety of backgrounds, yet they all share the following: By faithfully leading at the intersection of their identities, they play a pivotal role in fostering bold, progressive policies to create a more just world. Their leadership in the current moment makes them critical faith leaders to watch in 2019 and beyond.
Guthrie Graves-Fitzsimmons
Guthrie Graves-Fitzsimmons is a leading voice in calling for a more just world under the Trump administration. After the 2016 election cycle, Graves-Fitzsimmons launched The Resistance Prays, a daily devotional for progressive Christians. He leads a growing team of writers who tackle each day's biggest political issues, including health care, racial justice, gun violence prevention, foreign policy, LGBTQ rights, reproductive health, and climate change.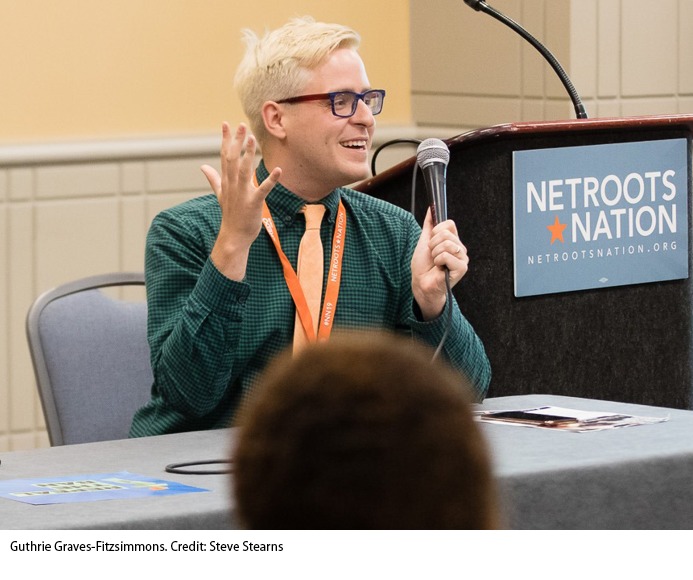 Graves-Fitzsimmons is a progressive Christian writer and activist. He is currently a senior media associate at ReThink Media, where he supports the movement for Muslim, Arab, Sikh, and South Asian rights in the United States, and a campaign consultant for Faithful America, the largest online community of Christians putting faith into action for social justice. He is a deacon at Highland Baptist Church in Louisville, Kentucky. As a gay man, Graves-Fitzsimmons has written on the significance of his own marriage in pushing him closer to God. He also writes frequently about how progressive people of faith are working to "help reshape our public imagination of Christianity at large" and to reshape the broader progressive movement itself. Graves-Fitzsimmons told the authors that, "Identifying as both a Christian and a gay man makes me deeply committed to the work of collective liberation. I've come to fully accept myself in the fullness of both identities. This recognition of my own God-given dignity is also a calling to recognize the same dignity of all people." In boldly demonstrating his progressive and religious identities, Graves-Fitzsimmons brings a moral voice to calls for holding the Trump administration accountable.
Abby Stein
Abby Stein was born into a Hasidic Jewish family in a Hasidic enclave in Williamsburg, Brooklyn. She completed a rabbinical degree in 2011. Shortly after, Stein left her Hasidic community in 2012 to explore different worldviews with the support of Footsteps, the sole organization in the United States that provides comprehensive services to those who have chosen to leave their ultra-Orthodox communities and begin new lives.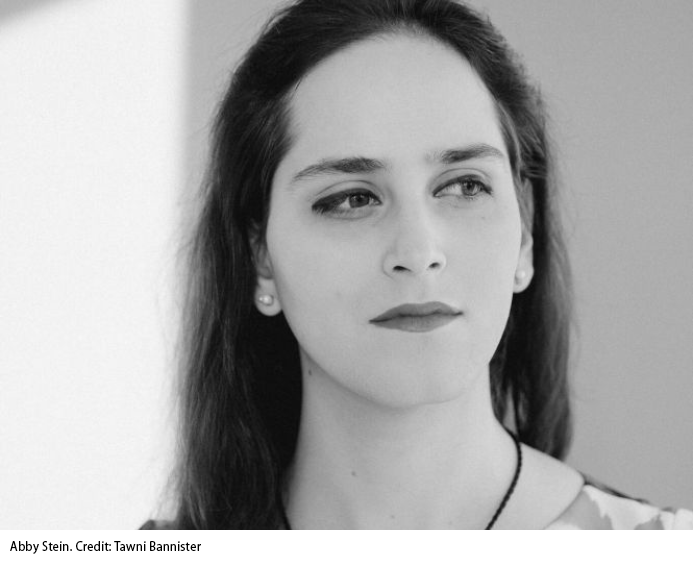 In 2015, Stein came out as a "woman of trans experience." In the context of her youth in a Hasidic enclave, the concept of a transgender person did not exist for her, and gender roles were separate and distinct. She came out publicly because she wanted to let others who come from similar backgrounds and experiences know that they are not alone. Now, she works to raise support and awareness for transgender rights and for those who leave ultra-Orthodoxy.
Stein is a Jewish educator, writer, speaker, and activist. Across the United States and throughout more than a dozen other countries, Stein has shared her story through delivering hundreds of speeches, and she has worked with organizations such as Transfaith to share her story. In personal communication with the authors, she said, "One of the strongest things I learned after transitioning as a proud Jewish, ordained, queer women of trans experience was that the rainbow of my identities don't just go together, but they enhance each other in a beautiful way."
Currently, she serves on the steering committee of the Women's March. Stein has been at the forefront of standing up for the rights of all those who are oppressed—such as through her recent involvement in Jewish protests against the unjust activities of U.S. Immigration and Customs Enforcement (ICE)—and will continue to be a key player in advocating for the rights of those within and outside of her community. Her memoir, Becoming Eve: My Journey from Ultra-Orthodox Rabbi to Transgender Woman, will be published in November 2019.
The Rev. Naomi Washington-Leapheart
The Rev. Naomi Washington-Leapheart is an ordained minister affiliated with the Fellowship of Affirming Ministries. From 2013 to 2015, she served as the only Black minister at Wisdom's Table at St. Peter's United Church of Christ in Lancaster, Pennsylvania. In that time, she fully came out as queer, and the congregation remained committed to ensuring that she was "treated equally in terms of power, compensation and pastoral responsibility." She currently serves as the faith work director for the National LGBTQ Task Force, the nation's oldest LGBTQ advocacy organization. The Rev. Washington-Leapheart is also a professor of theology and religious studies at Villanova University, where she received the 2019 adjunct faculty award for teaching excellence.
The Rev. Washington-Leapheart told the authors that she works to "disrupt the ways that faith has been weaponized against LGBTQ lives." She noted that "all of my particularities—my Blackness, my womanness, my queerness, my spirituality—compel me to commit my life to making another world where all of me, and others like me, can freely flourish." She has been especially active in the work of unveiling the ways that religious freedom has been used as an instrument of white Christian supremacy; training LGBTQ people in faith-based activism; and advocating on behalf of vulnerable people in support of federal nondiscrimination protections. Her involvement in organizations tackling inequality has been consistent throughout her career, as she previously worked as the suburban community organizer for POWER, an interfaith network of congregations in Pennsylvania that ties faith-based values with a mission to build a community that "advance[s] the common good." She has provided faith-based guidance to the city of Philadelphia through her appointments as a member of the Faith and Spiritual Affairs Advisory Board of the Department of Behavioral Health and Intellectual Disability Services and of Mayor John Kenney's (D) Commission on LGBT Affairs. The Rev. Washington-Leapheart's work to articulate an inclusive and balanced vision of freedom of religion has been particularly critical as the Trump administration seeks to redefine the freedom of religion in favor of a select few.
The Rev. Nancy Petty
The Rev. Dr. Nancy Petty is an activist pastor at Pullen Memorial Baptist Church in Raleigh, North Carolina. She is openly lesbian and has long been a champion in the fight for marriage equality and LGBTQ rights more broadly. Her church has been LGBTQ-affirming for more than 25 years, a position which led to its exclusion from the Raleigh Baptist Association, the Baptist State Convention of North Carolina, and the Southern Baptist Convention. She told the authors that after the church was excluded from these groups, its membership actually increased, as both LGBTQ people and their allies became aware of the presence of a welcoming and affirming church community.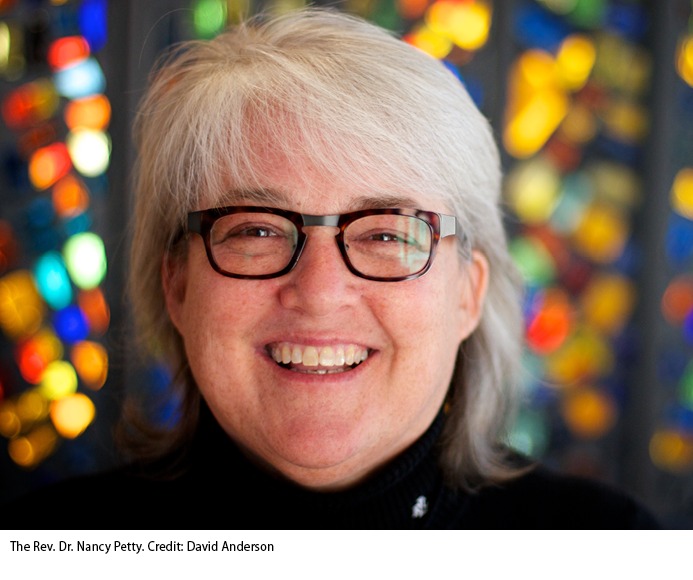 The Rev. Petty also chairs the board of directors of Repairers of the Breach, a national faith-based organization that reconnects faith values with public policy rooted in justice, fairness, and general welfare. The organization trains clergy and lay leaders as well as hosts advocacy campaigns to make progressive change in the ways that U.S. society and government treats those in poverty, women, LGBTQ people, children, workers, immigrants, those seeking health care services, and communities of color. Repairers of the Breach launched the now highly influential Poor People's Campaign: A National Call for Moral Revival to articulate a moral agenda to end systemic racism, income inequality, environmental destruction, and other areas in "the nation's distorted morality." As part of the Poor People's Campaign, the Rev. Petty helped lead more than 200 activists in Raleigh, North Carolina, to advocate for issues such as tax reform, women's equal pay, paid leave, and LGBTQ equality.
The Rev. Petty has been instrumental in mobilizing progressive faith communities across the nation from behind the scenes to articulate their vision for a more just and faithful world. In a conversation with the authors, she said:
My identity as a lesbian has given me insight into what it means to be marginalized, to be excluded, to be 'othered.' My faith has shaped me to know that the kingdom of God is about justice love—when we care for our neighbor as ourselves. My movement experience has taught me that in the fight for justice for all God's people you don't get to pick and choose whose rights you are fighting for.
The Rev. Petty's movement-building work will continue to have a positive effect nationwide on public policy at the national, state, and local levels.
Mahdia Lynn
Mahdia Lynn is a disabled transgender Shi'a Muslim woman who serves as the co-founder and executive director of Masjid al-Rabia, a mosque in Chicago that commits to be LGBTQ-affirming, anti-racist, pluralist, accessible, and woman-centered. Prayer at Masjid al-Rabia is intentionally community-led and "strive[s] to foster an Islam that leaves no one behind in the greater Muslim community." Lynn believes that disabled people, women, and LGBTQ individuals must be centered in the development of more inclusive prayer spaces. In an interview with NPR, she said, "You can live true to Islam while remaining inclusive and affirming and be a part of a justice-facing community that is feminist, that is affirming, that is uncompromising in its inclusivity."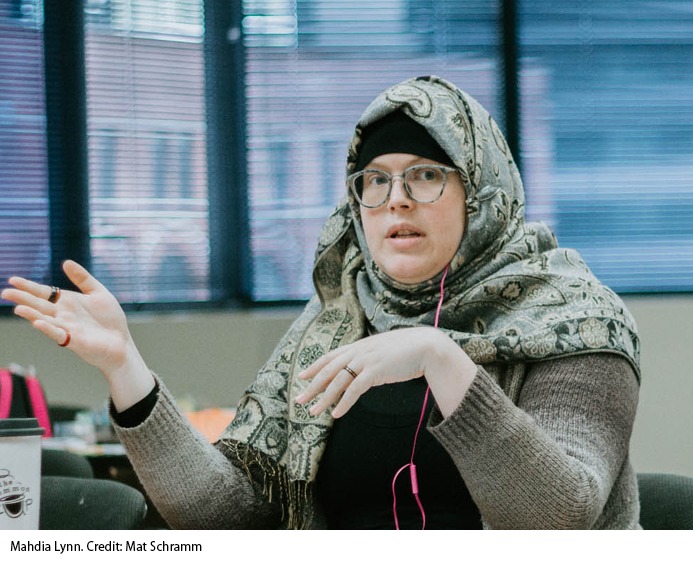 Lynn focuses on issues of "transgender liberation, disability power, prison abolition, and youth suicide prevention." She shared with the authors that her advocacy is largely focused within faith communities, traditional and progressive alike, as she trains them to be more inclusive of LGBTQ and disabled people.
Early in her time at Masjid al-Rabia, Lynn helped create the Black and Pink Crescent, a prison ministry and outreach program that is the only one of its kind in the world. The program provides direct services such as a pen-pal program, library resources, religious resources, and advocacy to incarcerated and detained LGBTQ Muslims. Since its founding, close to 700 individuals have participated in the program, and Lynn has described it as "the most important work the mosque does." In her interview with NPR, Lynn said that her ultimate mission is to foster an inclusive Muslim faith that is free from "fear of violence or excommunication" that extends far beyond the space that she has created in Chicago. In her communication with the authors, she said:
I believe that our identities are experiential, not chosen. Faith is a practice, and love is action. I follow the divine voice that calls me to help others—it's the same voice that inspires me to be the best version of myself, and the same voice that calls me to direct action. This is my best me. This is the path set before me to change the world for the better.
The Rev. Frederick Davie
The Rev. Frederick Davie is widely recognized as a faith leader who has centered his career around a commitment to social justice and public service. Currently, he serves as executive vice president of Union Theological Seminary in New York City. In his public service work, the Rev. Davie was most recently appointed as chair of the Civilian Complaint Review Board of New York City, the nation's largest civilian police oversight organization, where he covers issues such as police brutality and conduct. As a gay Black man, he is particularly interested in reforming the relationship between the New York City Police Department and New York City's LGBTQ community and communities of color. He also serves on the board of directors at the Interfaith Youth Core, on the advisory board of the Interfaith Assembly for Homelessness and Housing, and as an ordained Presbyterian minister in New York City. The Rev. Davie's continued moral leadership in these areas is critical in the current moment, as the nation urgently struggles to find more just solutions to the challenges facing its cities and the world at large.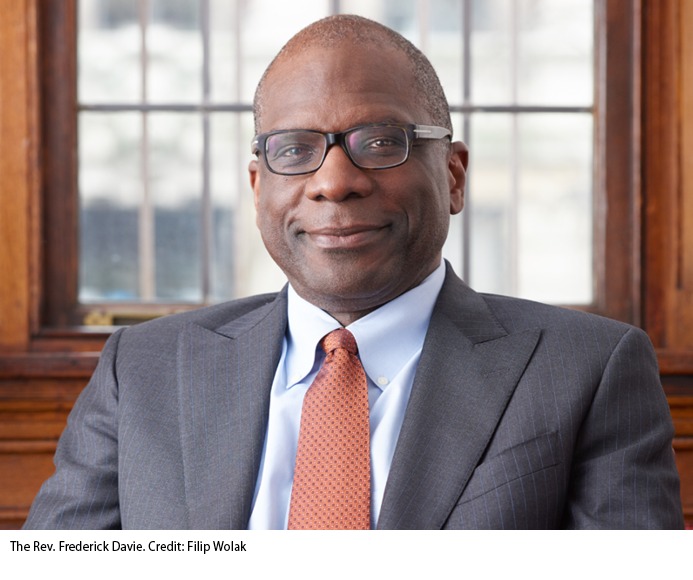 Previously, the Rev. Davie held the positions of interim executive director and senior director of the Social Justice and LGBT Programs at the Arcus Foundation, which supports organizational work on topics such as LGBTQ equality and environmental justice. During his time there, the Rev. Davie was appointed to former President Barack Obama's White House Council on Faith-Based and Neighborhood Partnerships, where he provided strategies on relationships between government and religious social services organizations; issues of religious liberty; and partnerships with state, county, and city officials. He described for the authors the effect of his LGBTQ-affirming Presbyterian upbringing, saying, "Our LGBTQ family members and friends were fully integrated into the community, including the church … My faith made it possible to come out and to lead a mostly healthy and productive life. God's love as expressed in the love and acceptance of my family and friends has made all the difference." The Rev. Davie is joined by his husband Michael Adams in the struggle for LGBTQ equality. Adams is the current CEO of SAGE, a national advocacy and services organization for LGBTQ older adults.
Rabbi Rachel Timoner
Rabbi Rachel Timoner is the senior rabbi of Congregation Beth Elohim, a Reform Jewish congregation in Brooklyn, New York. She leads the congregation in advocacy for anti-racist criminal justice reform, calling for safer and more fair treatment of youth through the 2017 Raise the Age campaign and the 2019 Bail Reform campaign. In 2016, she partnered with New York City Council Member Brad Lander (D) to establish #GetOrganizedBK, which organized thousands of Brooklyn residents of diverse faith and ethnic backgrounds to take action for democracy and human dignity and against racism, misogyny, and xenophobia. In addition, she serves on the leadership team of the New York Religious Action Center of Reform Judaism, a statewide coalition of Reform congregations. She helped lead the coalition's active participation in the campaign for Green Light New York, successfully allowing undocumented immigrants to apply for driver's licenses.
A fearless leader for justice, Rabbi Timoner has been arrested in several recent protests: She was 1 of 19 rabbis arrested while protesting the administration's Muslim ban in 2017; she was arrested at a protest in support of Dreamers in 2018; and she was again arrested in August 2019 while protesting Amazon's government contract with ICE and U.S. Customs and Border Protection as well as the company's role in separating families and detaining children.
Although Rabbi Timoner experienced some pushback early in her rabbinic career due to prejudice against her identity as a lesbian, she remained determined to continue her work for social justice. She told the authors:
Whenever I face any form of discrimination or bias as a lesbian, a woman, or a Jew, it reminds me of my interconnection with all oppressed people. The Torah teaches: 'Do not stand idly by the blood of your neighbor.' To me that means I am obligated to do whatever is in my power to stand with all who are suffering or oppressed and to end their oppression.
From 2009 to 2015, Timoner served as a rabbi in Los Angeles, where she supported her congregation's community organizing work around economic justice and the expansion of accessible public transportation. Before her rabbinic ordination, Rabbi Timoner was a community organizer in California, developing leadership programs for LGBTQ teenagers. She also created a peer hotline for LGBTQ youth and worked for San Francisco Supervisor Harry Britt.
Drew Konow
Drew Konow is a scholar of religion, a cultural critic, and an activist. His current scholarship teases out the interplay of religion, sexuality, and capitalism in artifacts of popular and queer culture, and his earlier scholarly work examined the activist histories of gay and lesbian Catholics during the early years of the AIDS epidemic.
As a queer Catholic layperson, he has worked for several years at the intersection of religion and LGBTQ activism, bringing both personal experience and issue area expertise to his advocacy for progressive policy. In his former role as the director of communications and LGBTQ programs at the Religious Institute, he helped lead several national, faith-rooted advocacy campaigns on issues surrounding LGBTQ rights, often from behind the scenes. He was a key leader in organizing faith leaders in support of the historic passage of the Equality Act this year as well as in opposition to state-level anti-LGBTQ legislation and in response to the ongoing struggle for LGBTQ ordination and affirmation in the United Methodist Church. In personal communication with the authors, Konow emphasized his commitment to centering the voices of queer people, transgender people, and people of color in his activism. "Queer and trans people of faith and religious leaders exist, span the range of human diversity, and are doing something vital and compelling with the raw materials of religion," he said.
Konow previously served as the Religious Institute's scholar in residence, organizing educational programming and helping mobilize thousands of people of faith to take action to support sexual, gender, and reproductive justice. For the past two years, he has served on the LGBTQ Religious Archives Network Advisory Committee. As 2019 has proven to be a challenging year for LGBTQ rights, Konow's organizing work, combined with his scholarship in American religious history, will be especially important moving forward.
The Rev. angel Kyodo williams Sensei
The Rev. angel Kyodo williams is a trailblazer both within her faith community and in broader social justice movements. She is a Black, mixed-race, queer woman and American Buddhist, a religion in which only 3 percent of its affiliates are Black. She is the second Black woman ever to be recognized as a sensei, a teacher in Japanese Zen tradition. The Rev. williams works to create a more effective and sustainable social justice movement by empowering individuals to radically transform their inner lives. She founded Transformative Change, a national organization that counteracts activists' burnout by fostering spiritual grounding through publications and trainings. In particular, the Rev. williams centers her work around areas where Buddhist teachings and practice intersect with issues such as race, climate, and economic justice. The Rev. williams told the authors that, "Being queer-identified has long been the underpinning of my impulse to explore identity, which was aided by Buddhist practice. This in turn informs my commitment to challenge anything that would deny our fundamental right to connection and compassion between each other and the planet."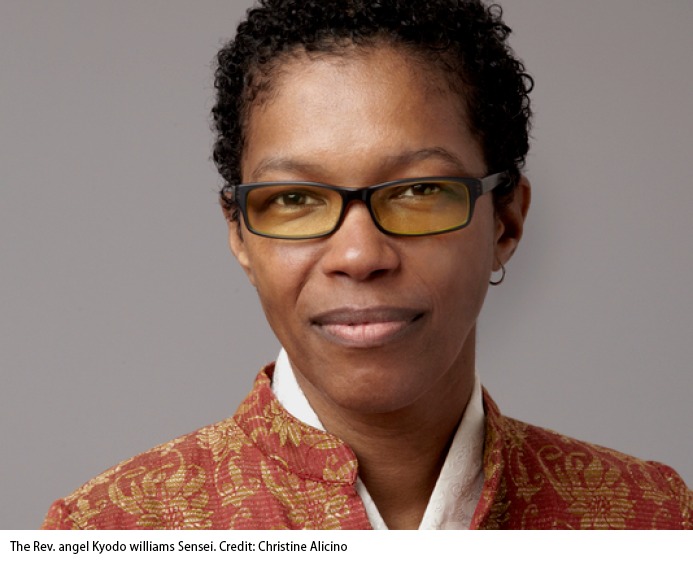 As a senior fellow at Auburn Seminary, the Rev. williams pursues "faith-rooted justice work." Auburn convenes diverse leaders and equips them to create a positive impact at every level of society from a place of "faith and moral courage." Throughout her time with Auburn, she has participated in multiple actions such as denouncing white nationalism and advocating for health care. The seminary's leadership includes several other notable LGBTQ faith leaders and is well poised to help usher in a new era for progressive faith movements. As faith continues to be so often co-opted as an excuse to push forward discriminatory policies and practices, progressive faith leaders such as the Rev. williams are necessary to boldly, thoughtfully, and sustainably fight for justice for all.
Looking ahead
Progressive faith movements are distinct from those on the "religious right" in many ways; one clear difference is progressive movements' incredible diversity. Progressive faith communities are by no means a monolith—they are religiously and racially diverse and include people of different sexual orientations and gender identities. Their work is informed by the diversity within their faith traditions, their local communities, and the United States, providing particular insights into how to build a more inclusive society for all.
Through community building, faithful advocacy, and continued partnership, LGBTQ faith leaders will keep articulating a moral vision for the nation, working toward true freedom and equality for all people. CAP's Faith and Progressive Policy Initiative is grateful for the essential work of all LGBTQ faith leaders and their allies in the shared struggle for justice.
Emily London is a research associate for the Faith and Progressive Policy Initiative at the Center for American Progress. Maggie Siddiqi is the director of the Faith and Progressive Policy Initiative at the Center. Luke Wallis is a former intern at the Center.
The positions of American Progress, and our policy experts, are independent, and the findings and conclusions presented are those of American Progress alone. A full list of supporters is available here. American Progress would like to acknowledge the many generous supporters who make our work possible.
Authors Emily London
Research Associate Maggie Siddiqi
Former Senior Director, Religion and Faith Luke Wallis
Intern
Explore The Series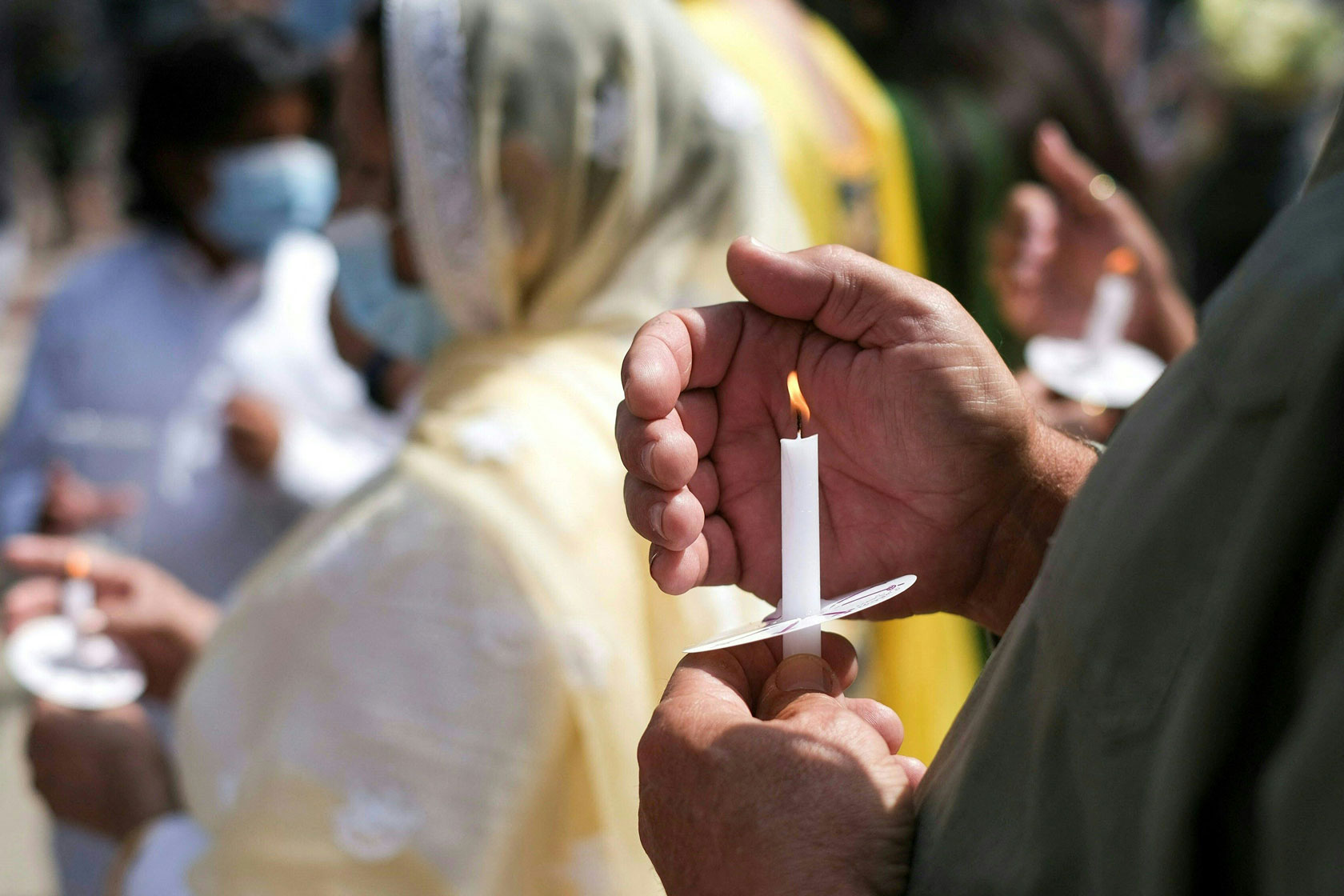 The Religion and Faith team at the Center for American Progress publishes an annual list of faith leaders to watch. These clergy and lay leaders are infusing the progressive movement with moral clarity. From immigration reform and gun violence prevention efforts, to foreign policy and the climate crisis, faith communities are a critical constituency across every area of public policy.
Previous
10 Faith Leaders to Watch in 2018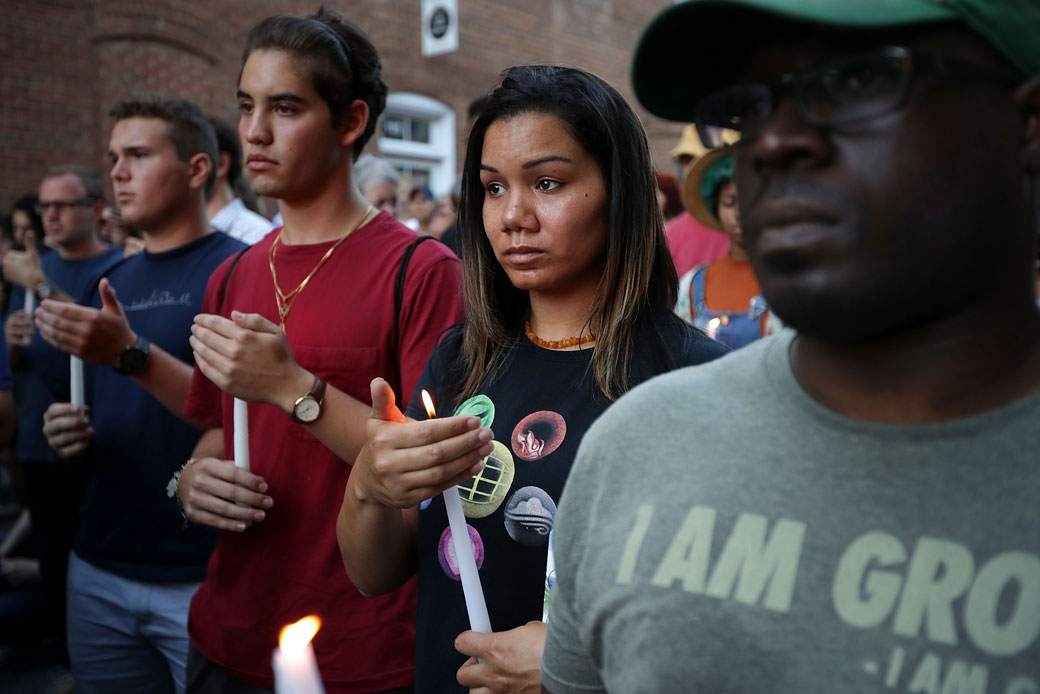 10 Faith Leaders to Watch in 2018
Next
Faith Leaders To Watch in 2020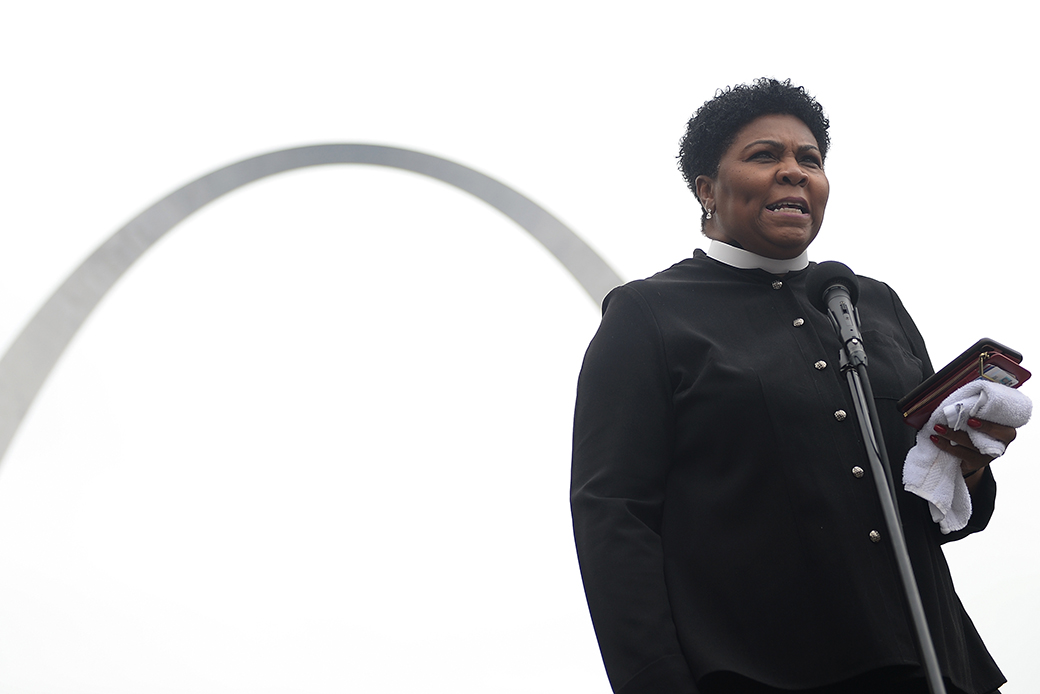 Faith Leaders To Watch in 2020