7 Ways the House Farm Bill Slams the Middle Class
7 Ways the House Farm Bill Slams the Middle Class
The Bill Makes the Middle Class, Not the Wealthy, Pay for Deficit Reduction
Melissa Boteach explains how the bill will cut jobs, hurt long-term economic growth, increase poverty, and worsen child hunger—all while protecting the wealthy.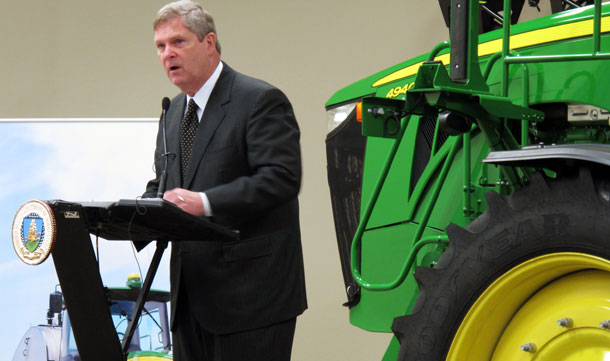 On July 11 the House Agriculture Committee passed its 2012 Federal Agriculture Reform and Risk Management Act—also called the farm bill—legislation that reauthorizes many of our nation's key agriculture, nutrition, and conservation programs. Unfortunately, the bill asks family farmers, the middle class, and other families struggling to make ends meet to foot the bill for deficit reduction, while asking nothing of the wealthiest Americans. On top of more than $16 billion in cuts to nutrition aid over 10 years for families struggling against hunger, the bill will cost us jobs and eviscerate efforts to help family farmers and rural small businesses save money by using energy more efficiently.
Here are seven ways the House farm bill slams the middle class:
1) The bill's cuts to nutrition assistance will cost us jobs. A Center for American Progress report shows that every $1 billion cut in the Supplemental Nutrition Assistance Program costs our economy nearly 14,000 jobs. With $1.3 billion in cuts in the first year alone, the bill's cuts to nutrition aid would cost our economy 19,000 jobs in 2014.
2) The bill will increase poverty by kicking more than 2 million struggling Americans off of food assistance. In 2011 the Supplemental Nutrition Assistance Program kept more than 4 million Americans out of poverty and lessened the extent of poverty for millions more. The average amount of supplemental nutrition assistance is just $1.50 per person per meal, but this sustenance keeps many families on the edge from falling into poverty.
3) The bill's cuts in nutrition aid will undermine long-term economic growth. Hunger is expensive. In fact, in 2010 hunger cost the U.S. economy more than $167 billion from lower educational outcomes, lost worker productivity, increased health care expenses, and other associated costs. By eliminating 1 billion meals for struggling families in the first year of nutrition cuts alone, the House farm bill will likely increase hunger and hardship and cost our economy billions in the long term—a consequence that affects all of us.
4) The bill cuts school lunches from poor kids to pay for an expensive new entitlement for agribusiness. The House farm bill spends $9.5 billion to create an expensive new crop insurance program primarily benefiting large agribusiness while cutting more than 280,000 children off of automatic access to free school lunches. These same kids would also lose the supplemental nutrition assistance that feeds them at home.
5) The bill cuts off pathways to the middle class by kicking families off of food aid if they accrue minimal savings to pull themselves out of poverty. The bill eliminates a provision known as categorical eligibility that gives states the flexibility to waive stringent asset tests for families eligible for nutrition assistance. These savings can allow a family to put away money for car repairs so they can get to work, for tuition to train for a better job, or simply to make it through a rainy day or a family crisis. Rather than rewarding families for striving to provide a better life for their kids, requiring asset tests penalizes families for efforts to pull themselves out of poverty and creates more administrative paperwork for state governments.
6) The bill cuts $90 a month from 500,000 households struggling to make ends meet.Both the House and Senate versions of the farm bill eliminate a provision known as heat and eat, which helps households with high utility bills avoid impossible choices between putting food on the table or paying their heating or cooling bills. Eighty-four percent of all supplemental nutrition assistance goes to a household with a child, senior, or person with a disability, so these cuts would have a disproportionate impact on vulnerable populations.
7) The bill deprives family farmers and small businesses of assistance to help them save money by using energy more efficiently and to diversify their income via clean energy investments. The bill would halt mandatory funding for the Rural Energy for America program, which invests in the development of advanced biofuels, farmer-owned wind facilities, and other clean energy programs (Title IX, Sections 9002-9013). This program has created or saved 23,000 jobs since its inception and attracts $4 in private investment for every $1 of government help. These vital rural energy programs have not been funded without mandatory authority.
In short, the House farm bill will cost us jobs, undermine long-term economic growth, increase poverty, and exacerbate child hunger. Congress should reject these and all cuts to nutrition aid and pass a farm bill that strengthens America's middle class.
Melissa Boteach is the Director of the Poverty and Prosperity program at the Center for American Progress.

The positions of American Progress, and our policy experts, are independent, and the findings and conclusions presented are those of American Progress alone. A full list of supporters is available here. American Progress would like to acknowledge the many generous supporters who make our work possible.
Authors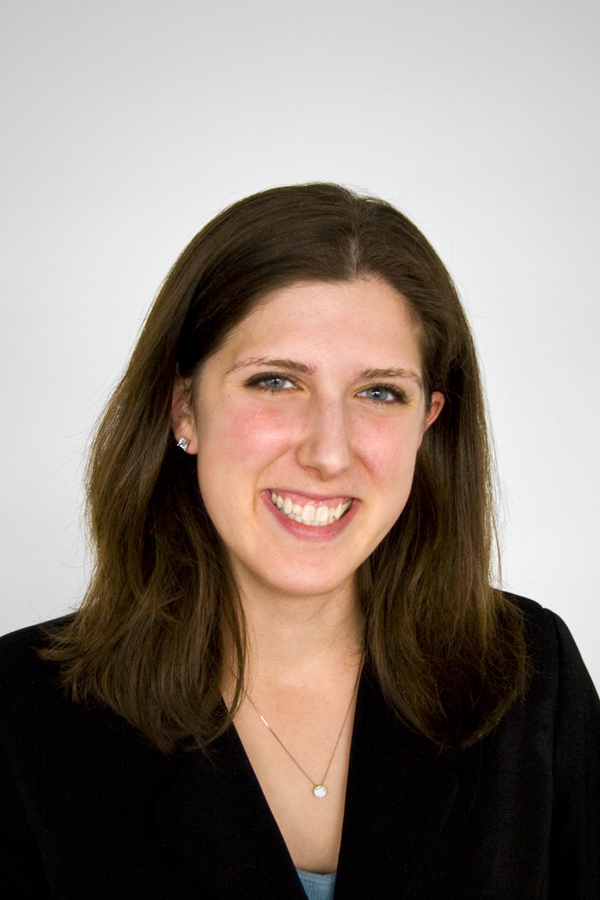 Melissa Boteach
Senior Vice President, Poverty to Prosperity Program