4 Ways World Leaders Can Win at the Climate Leaders Summit
4 Ways World Leaders Can Win at the Climate Leaders Summit
This summer and fall, world leaders have an opportunity to embrace four cost-effective strategies to drive sustainable and low-carbon economic growth and lay the groundwork for a strong global climate deal in 2015.
Leaders from the world's top 17 developed and developing economies will gather on July 11 for the Major Economies Forum, or MEF, in Paris, knowing they must return to this city in 2015 to finalize a global climate agreement. World leaders must dig deep now to set in motion near-term actions that support low-carbon economic growth and deliver a climate deal strong enough to prevent catastrophic climate change.
The science has never been clearer. Countries must take action now to reduce heat-trapping pollution over the next decades; only then can they avoid the crushing costs of more severe floods, droughts, sea-level rise, and other extreme weather events driven by steadily rising global temperatures. A new report from the Risky Business Project estimates that the costs of climate change could rise to hundreds of billions of dollars by 2100. The study reveals the wide-ranging financial risks of climate inaction, including the more than $50 billion worth of coastal assets likely to be underwater by 2050 as sea levels continue to rise, and the expected 50 percent to 70 percent drop in crop yields over the next decade alone. The latter will cost corn and wheat farmers in the American Southeast, Great Plains, and Midwest tens of billions of dollars.
Right now, nations are set to achieve less than half of the carbon-pollution reductions needed by 2020 to prevent catastrophic climate change. Fortunately, with smart policies—such as the U.S. Environmental Protection Agency's new carbon-pollution standards—and existing technologies, leaders can put the world on track for low-carbon economic growth and safeguard the climate for future generations.
On September 23, U.N. Secretary-General Ban Ki-moon will convene a Climate Leaders Summit in New York City. At the summit, he expects world leaders to announce "bold pledges" and "concrete action" to close the emissions gap and lay the groundwork for an ambitious 2015 global climate agreement. The timing of the summit is hardly ideal for some leaders to make courageous new climate commitments; there are both U.S. midterm elections and Brazilian elections coming up in the fall, and India has a new leader who may be hesitant to enact dramatic policy changes so early in his term. Yet there are a number of achievable actions world leaders can embrace to set a cost-effective course toward low-carbon development. Four possible actions are discussed below.
1. Improve building energy efficiency
Energy efficiency drives economic growth while lowering energy bills, pollution, health care costs, and the need for costly investments in new power plants. According to the International Energy Agency, or IEA, improving energy efficiency is one of the most cost-effective ways to reduce carbon pollution. Indeed, it could deliver 44 percent of the carbon-pollution reductions needed to meet the global goal to limit warming to less than 3.6 degrees Fahrenheit, or 2 degrees Celsius. Furthermore, the IEA calculates that, by 2035, energy-efficiency improvements could increase global economic output by $18 trillion.
Recognizing energy efficiency as a win-win strategy, the MEF has been working to secure country-level initiatives to increase energy efficiency in buildings. In the United States, buildings are responsible for 41 percent of energy use and 40 percent of domestic carbon pollution. Together, the major economies emit 80 percent of the world's carbon pollution, making the MEF a powerful forum for leadership and transformative action.
President Barack Obama launched the MEF in 2009 to create a small, agile forum to accelerate progress in the slow-moving and much larger U.N. climate negotiations and advance concrete clean energy initiatives. To minimize the mounting financial and public health risks linked to climate change, MEF countries should double down during their meetings in July and September to come to an agreement on the building energy-efficiency commitments they have been debating for the past year.
The United States is in a strong position to lead the charge on building efficiency. In 2011, President Obama announced the Better Buildings Initiative to improve the energy efficiency of commercial and industrial buildings by 20 percent over the next 10 years.
The IEA offers a number of building-efficiency recommendations, including a net-zero energy consumption goal for all new buildings by 2020. A net-zero energy building produces as much energy as it uses over the course of a year. It can do this through design innovations that reduce energy demand and renewable energy that meets building occupants' reduced needs. While only a relatively small number of net-zero energy buildings have been constructed to date, technological advances and rapidly dropping renewable energy system costs are making these innovative building designs more feasible every year. Since the net-zero energy goal may not be achievable for tall commercial buildings—which have higher energy demands to power elevators—countries could aim to meet it for building groups rather than individual buildings.
China and other rapidly emerging economies are spending more on new construction than are developed countries. Therefore, MEF countries should also commit to improving the efficiency of existing buildings. At a minimum, they should commit to doubling the rate of energy-efficiency improvements for buildings by 2030—echoing the goal backed by Sustainable Energy for All, a multistakeholder partnership between governments, the private sector, and civil society led by the U.N. secretary-general.
Solidifying strong energy-efficiency goals for buildings at the July and September MEF meetings would allow MEF country leaders to announce these goals at the September Climate Leaders Summit and to recruit other leaders for similar commitments. This would send a strong market signal to increase energy-efficiency investments, lower energy costs for industry and consumers, and build momentum to secure a strong global climate agreement in 2015. If the MEF is not able to broker building-efficiency goals by September, its leaders should look quickly to other forums, such as the G-20, to seal the deal. The G-20, led by finance ministers and heads of state from the world's 20 largest economies, has already committed to advancing energy efficiency and increasing sustainable energy development. To help achieve the goal of supporting economic growth and innovation, G-20 leaders should lock in strong energy efficiency goals at the November G-20 Summit.
2. Make climate change the focus of the Arctic Council
The Arctic is warming two times faster than any other region on earth. Arctic sea ice has shrunk by 75 percent over the past few decades, making it likely that summers in the region will be ice free by the 2050s or sooner. The effects of Arctic climate change will be felt around the world as melting sea ice in the Greenland Arctic speeds up global sea-level rise and increases flood risks. It will also endanger infrastructure and communities in coastal cities around the globe, including in major U.S. metropolitan areas, such as Miami and New York. For these reasons, a recent Center for American Progress report called on Secretary of State John Kerry to make climate change the main theme of the Arctic Council agenda when he takes over the council's chairmanship next year.
The Arctic Council was launched in 1994 by the eight Arctic nations—Canada; Denmark, including Greenland and the Faroe Islands; Finland; Iceland; Norway; Russia; Sweden; and the United States—to peacefully manage its fragile environment, risks, and commercial opportunities. Arctic Council members, along with observer nations, including China, India, Japan, South Korea, Germany, the United Kingdom, and others, produce at least 30 percent of global black carbon emissions and 42 percent of global methane emissions. Reducing these super pollutants—both powerful drivers of regional and global warming—would help prevent global temperatures from spiking above the 2 degree Celsius threshold.
At the Climate Leaders Summit, President Obama and the leaders of the seven other Arctic Council nations should commit to focusing the 2015–2017 Arctic Council agenda on climate change. President Obama should also pledge to host a Presidential Arctic Summit in 2016 to make near-term progress on the initiatives described above. These commitments would build momentum for a strong 2015 climate deal and directly support the September summit's aims to increase energy efficiency and renewable energy, reduce short-lived climate pollutants, and improve community resilience.
3. Reduce global poverty through climate action
Climate change jeopardizes economic progress and threatens to undo decades of successful poverty alleviation efforts around the globe. From floods, infrastructure damage, and migration caused by sea-level rise to food security threatened by falling crop yields and struggling fisheries, the burden of climate change will fall largely on the most vulnerable populations. Well-designed actions to cut carbon pollution and build resilience can support sustainable economic growth and fight poverty in meaningful and measurable ways.
Country representatives are designing a new global development agenda that will take effect when the Millennium Development Goals—eight voluntary goals adopted in 2000 by leaders from 191 countries—expire in 2015. Once agreed upon, the post-2015 goals will serve as a road map through 2030 for countries, local governments, development institutions, and the private sector to stamp out poverty and support sustainable development. While the new global development agenda will not be finalized until September 2015, world leaders should use this year's Climate Leaders Summit to commit to incorporating strong climate actions into it. As a recent CAP and Climate Advisers report shows, countries can drive sustainable, low-carbon economic development with well-designed development goals and targets, including those that support resilient infrastructure; climate-smart agriculture; the maintenance of coastal wetlands and forests; access to more efficient, clean energy; and improved air quality. By committing to making climate change part of the post-2015 development agenda, world leaders would support climate-smart development through 2030 and advance the summit's goals of accelerating cities' climate action, building community resilience, and reducing disaster risks.
4. Phase down heat-trapping HFCs under the Montreal Protocol
The production and consumption of hydrofluorocarbons, or HFCs, has steadily increased for the past two decades. HFCs are a common substitute for ozone-depleting substances, which were banned under the Montreal Protocol on Substances that Deplete the Ozone. Although HFCs are ozone-safe, they nevertheless endanger the global climate. HFCs are hundreds to tens of thousands of times more potent than carbon pollution as drivers of global warming and could account for as much as 20 percent of global heat-trapping emissions by 2050. Fortunately, phasing down HFCs supports innovation and efficiency improvements and buys countries time to reduce carbon pollution and hold warming below 2 degrees Celsius.
In September 2013, leaders from the United States, China, India, and other G-20 nations agreed to work together to phase down HFCs under the Montreal Protocol. These efforts stalled one month later when India blocked discussion on the amendment during a meeting in Bangkok. Now that India's elections have ushered in new leadership, the United States should accelerate diplomatic outreach to India in order to reinvigorate action to phase down HFCs. The United States and other nations must also convince Indian Prime Minister Narendra Modi to attend the summit, something to which he has not yet committed. At the September summit, G-20 leaders should reaffirm their September 2013 commitment to use "the Montreal Protocol to phase down the production and consumption of HFCs" and pledge to amend the protocol by the end of 2015. If Prime Minister Modi does not attend the summit, leaders should renew their HFC phasedown commitment during the U.N. General Assembly—a forum where world leaders can discuss pressing international issues—which will occur immediately after the summit.
Conclusion
In the coming months, world leaders have the opportunity to deliver cost-effective actions that will drive low-carbon economic growth and build momentum for an ambitious international climate agreement. By committing to the four goals discussed above, these leaders can help boost the economy and deliver a strong 2015 global climate agreement that will ensure a healthy, safe planet for future generations.
Cathleen Kelly is a Senior Fellow at the Center for American Progress. Hayden Brown is a graduate of Johns Hopkins University School of Advanced International Studies.
Thanks to Rebecca Lefton for her substantial contributions to this column. Thanks also to Greg Dotson, Pete Ogden, Melanie Hart, Molly Elgin-Cossart, Gwynne Taraska, Meghan Miller, Emily Haynes, and Eliot Sasaki for their contributions. The Center for American Progress thanks the Nordic Council of Ministers for its support of our education programs and contribution to this column. The views and opinions expressed in this column are those of the authors and the Center for American Progress and do not necessarily reflect the position of the Nordic Council of Ministers. The Center for American Progress produces independent research and policy ideas driven by solutions that we believe will create a more equitable and just world.
The positions of American Progress, and our policy experts, are independent, and the findings and conclusions presented are those of American Progress alone. A full list of supporters is available here. American Progress would like to acknowledge the many generous supporters who make our work possible.
Authors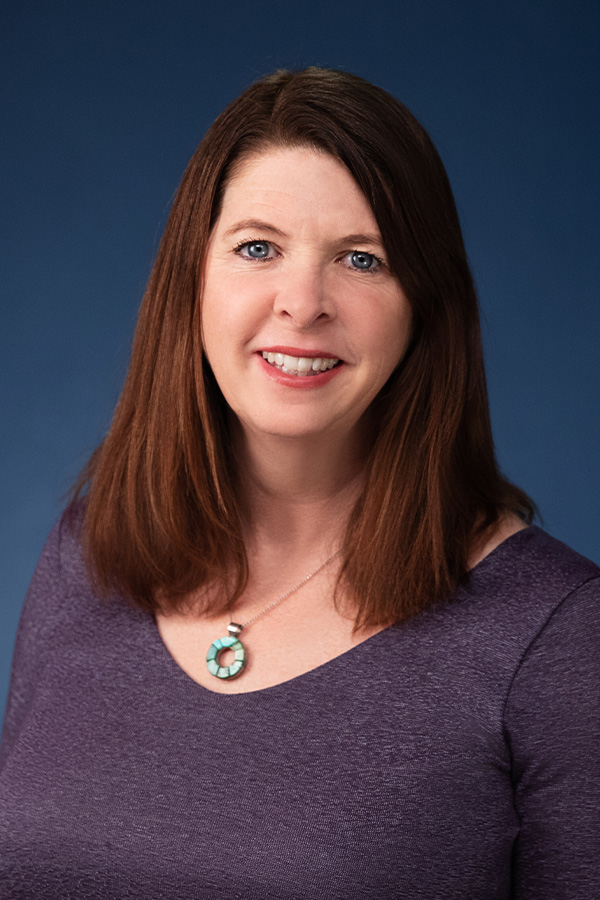 Senior Fellow