3 Ways the Biden Administration Can Give Second Chances to Justice-Impacted College Students
3 Ways the Biden Administration Can Give Second Chances to Justice-Impacted College Students
The Biden administration should improve policies around admissions, financial aid, and housing to ensure that people with criminal records have fair opportunities to pursue a college education.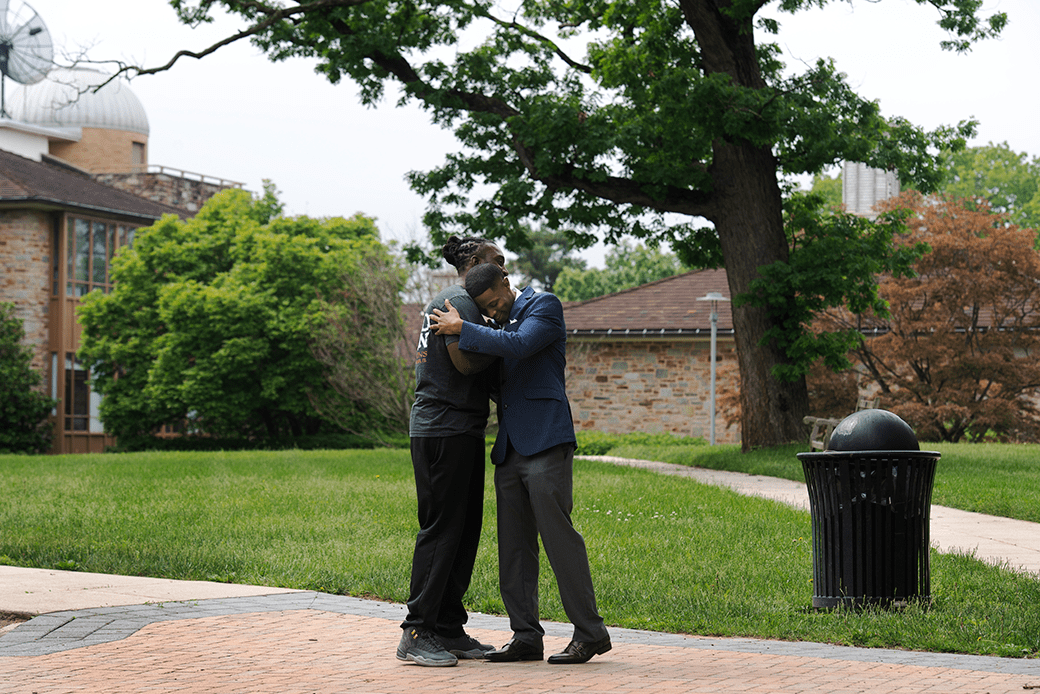 This column is part of a Center for American Progress series marking Second Chance Month by highlighting ways to improve opportunity for justice-impacted people. Read about how criminal records affect other aspects of American life here.
In recent years, college students impacted by the criminal justice system have scored important wins in their pursuit of accessible, affordable higher education. Congress restored Pell Grant funding for currently and formerly incarcerated students; more states are blocking colleges from asking about criminal history on initial admissions applications; and justice-impacted students are speaking out on campuses across the country to raise awareness about their needs and gifts. These signs of progress deserve celebration and continued support.
There are, however, persistent policies and practices that work against justice-impacted people pursuing higher education. Criminal records unfairly burden students and put them at a disadvantage when it comes to gaining admission, paying for college, and living in campus housing. These barriers ultimately deny many justice-impacted students their right to an education and deprive their communities and the economy of the opportunity to benefit from their contributions. The responsibility for removing these burdens rests with higher education institutions and policymakers at all levels of government. President Joe Biden proclaimed April 2021 as Second Chance Month and signaled clear support for improving educational opportunities and easing reentry for justice-impacted people. Now, there are a few steps his administration can take to ensure fairness for justice-impacted students in higher education.
1. Build on 'Beyond the Box' to improve the admissions process
In May 2016, the U.S. Department of Education under then-President Barack Obama released a key, influential report scrutinizing the use of criminal records in college admissions titled "Beyond the Box: Increasing Access to Higher Education for Justice-Involved Individuals." The report examined how racial disparities within the criminal justice system can manifest in college admissions decisions. The agency recommended that colleges reassess their use of criminal history information or at least take steps to reduce its stigmatizing effects by delaying asking about criminal history until after an initial admission decision is made; making criminal history questions specific, narrow, and tailored; training college administrators on reviewing criminal history information; and operating transparent admissions procedures.
Following the report's release, the White House unveiled the Fair Chance Higher Education Pledge in June 2016, signed by more than 60 institutions, which committed to providing "individuals with criminal records, including formerly incarcerated individuals, a fair chance to seek a higher education to obtain the knowledge and skills needed to contribute to our Nation's growing economy." The Common Application—used by more than 900 colleges—dropped its criminal history question in 2018, and the leading professional organization for admissions officers published its own report in 2019 echoing recommendations from Beyond the Box.
However, thousands of colleges still require applicants to disclose criminal history, which has a known stigmatizing and chilling effect. In addition, new experimental research has proven that applicants with felony convictions are denied admission at nearly 2.5 times the rate of those without convictions. These developments warrant the reintroduction and expansion of previous initiatives on fair admissions practices.
Although the Trump administration championed the Obama-era Second Chance Pell program, it did not continue these admissions efforts. Now, under new leadership, the Department of Education should relaunch the Fair Chance Higher Education Pledge and update the Beyond the Box report. It should also study the prevalence of colleges' use of criminal history information in the admissions process and issue guidance and technical support to pressure more institutions to adopt fair practices.
2. Remove the drug conviction question from the FAFSA
Paying for college presents arguably the biggest barrier to access and completion. For justice-impacted people—who are additionally plagued by employment discrimination—federal financial aid is critical for student success.
In December 2020, Congress eliminated long-standing barriers in federal financial aid for incarcerated students, students confined under civil commitment laws, and students convicted of drug offenses. The Consolidated Appropriations Act repealed a 2006 law that suspended financial aid eligibility for students who were convicted of drug crimes while receiving financial aid—a provision currently enforced by a question on the Free Application for Federal Student Aid (FAFSA) that now must be removed. The Department of Education has until the 2023-24 FAFSA to implement this and other changes, including removing the Selective Service requirement that also poses a barrier for justice-impacted students.
However, considering that 1,286 students lost partial or full aid eligibility in 2016-17 due to the drug conviction question, two years is too long to wait. The Department of Education should take steps to restore financial aid eligibility to students with drug convictions for the upcoming award year. There are several ways this could be done.
Ahead of the launch of the 2022-23 FAFSA in October 2021, the agency should delete the drug conviction question. This approach, however, would require the new FAFSA to undergo two rounds of public comment, and the window for doing so this year is closing. If changes cannot be made to the form itself before the 2023-24 FAFSA, the Education Department should update the back-end programming so that no matter how an applicant answers the drug conviction question, their aid eligibility remains unaffected. This would ensure that applicants are not penalized while the department works to remove the question. If nothing else, the Education Department should instruct institutions to manually restore aid eligibility to students whose aid is suspended due to the defunct drug conviction requirement. These policy changes should be clearly communicated to students, who may otherwise not apply for financial aid out of misunderstanding about their eligibility.
3. Issue guidance on discrimination in campus housing
The broad use of criminal background checks by housing providers commonly shuts out people with criminal convictions and can result in illegal racial discrimination. College campuses are no exception. Although there are no available estimates of how many higher education institutions conduct background checks on housing applicants, the practice appears widespread. As a result, justice-impacted students who are rejected from campus housing report feeling disconnected from their campus community and strained financially from having to pay for more expensive off-campus housing, if they can find housing at all.
In 2013, the U.S. Department of Housing and Urban Development issued a regulation outlining a new legal test for how to prove disparate impact discrimination, which is when a housing provider's seemingly neutral practice results in illegal discriminatory effects under the Fair Housing Act. In a 2016 letter, the agency discussed the implications of the new test as it related to conducting criminal background checks, arguing that broadly denying housing to people with convictions would likely result in racial discrimination because of disparities in the criminal justice system. Together, these efforts gave justice-impacted individuals—including college students—a road map for how to fight back against housing discrimination. However, in 2020, the Trump administration issued a new, greatly weakened disparate impact regulation, which a federal judge has put on hold.
Because the Fair Housing Act applies to campus housing, a return to Obama-era regulations and guidance would help protect justice-impacted students from housing discrimination. The Biden administration should help these students secure campus housing by reinforcing anti-discrimination laws and rejecting the Trump administration's efforts to undermine them.
President Biden quickly directed a review of the weakened housing regulation, and last week, the Department of Housing and Urban Development posted notice that it would restore the 2013 disparate impact regulation. Next, the agency should also re-enforce the measures outlined in the 2016 letter on the use of criminal history information in housing. These are necessary first steps, but justice-impacted students should not have to sue colleges using the complicated disparate impact rule to get equitable access to campus housing. Instead, the agency should issue tailored guidance directly to higher education institutions on the legal risks and negative impacts of denying students access to campus housing. The guidance should emphasize the racial implications of such practices and present college leaders with a range of options to ensure campus safety while also providing fair housing opportunities for all students.
Additional opportunities for second chances
The effort to provide second chances to justice-impacted college students must come from Congress, state legislatures, and colleges, as well as from the White House. To name a few additional priorities, Congress should restore eligibility for the American Opportunity Tax Credit—a partially refundable tax credit of up to $2,500 for college expenses—to students with drug convictions and pass the Beyond the Box for Higher Education Act sponsored by Sen. Brian Schatz (D-HI). State policymakers should pass "ban the box" in higher education legislation, restore financial aid eligibility to justice-impacted students, and repeal laws that prohibit justice-impacted students from living in campus housing. Finally, college administrators should conduct critical reviews of their use of criminal history information and implement targeted support programs for justice-impacted students.
Still, some of the simplest steps are those that the Biden administration can and should take in the short term to send a strong message to colleges and universities about the importance of giving justice-impacted people fair opportunities to pursue higher education.
Bradley D. Custer is a senior policy analyst for Postsecondary Education at the Center for American Progress.
The positions of American Progress, and our policy experts, are independent, and the findings and conclusions presented are those of American Progress alone. A full list of supporters is available here. American Progress would like to acknowledge the many generous supporters who make our work possible.
Authors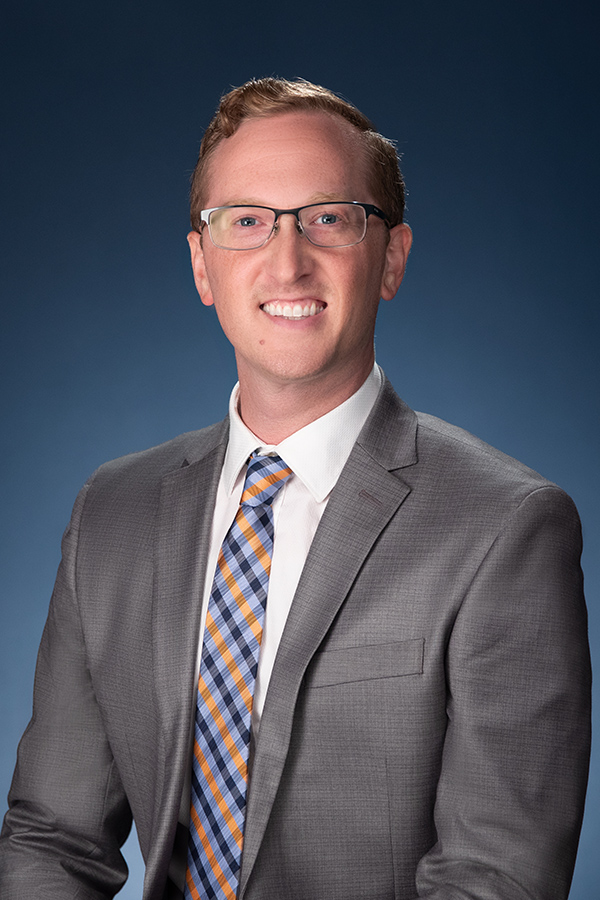 Bradley D. Custer
Former Senior Policy Analyst