RELEASE: New Analysis Finds Women Disproportionately Report Sexual Harassment in Male-Dominated Industries
RELEASE: New Analysis Finds Women Disproportionately Report Sexual Harassment in Male-Dominated Industries
Washington, D.C. — Today, the Women's Initiative at the Center for American Progress released a new analysis of Equal Employment Opportunity Commission data on gender disparities in sexual harassment reporting by sector. The analysis finds that women in male-dominated fields are more likely to report sexual harassment and that, in fact, women file more claims across all industries.
The industry with the greatest disparity in likelihood to report is the construction sector, where women are 27.1 percent more likely to report than their male counterparts and men comprise 91 percent of the industry's workers. Conversely, in the health care sector, where 21 percent of workers are male, women are just 1.2 percent more likely to make sexual harassment claims than men.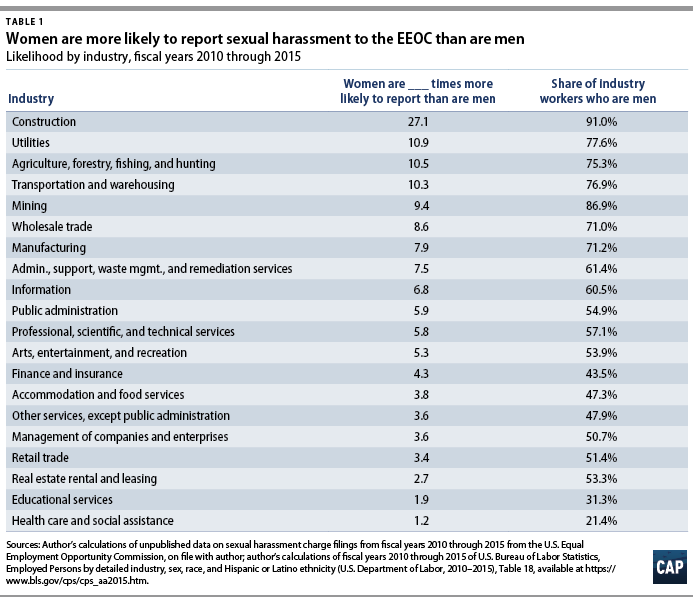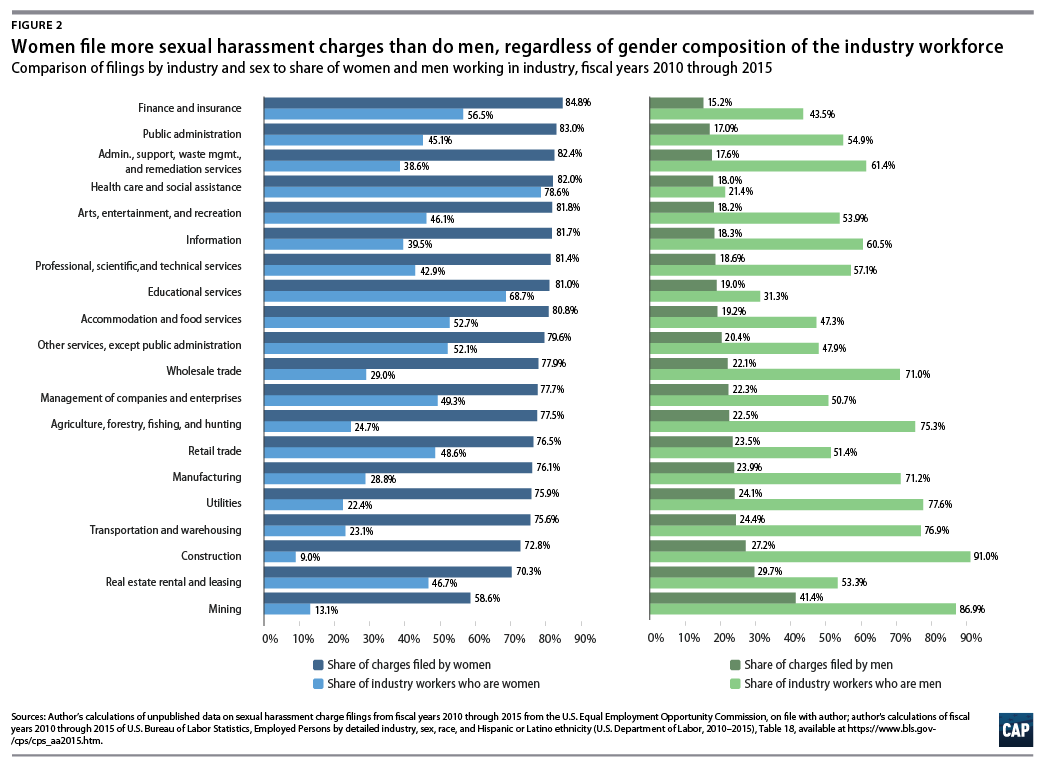 Click here to read "Gender Matters" by CAP's Women's Initiative.
For more information on this topic or to speak with an expert, please contact Colin Seeberger at cseeberger@americanprogress.org or 202.741.6292.