Without Congressional Action, Puerto Rico Faces Severe Medicaid Funding Cuts
Without Congressional Action, Puerto Rico Faces Severe Medicaid Funding Cuts
Already long underfunded, Puerto Rico will lose critical federal funding in December.
Despite being home to more than 3 million American citizens, Puerto Rico has always received a lower rate of federal funding for Medicaid than it would if it were a state. For decades, the federal government has failed to provide Puerto Rico adequate Medicaid funding, leaving the territory unable to cover many low-income residents, deliver comprehensive benefits, and plan for future emergencies, all while exacerbating a mounting physician shortage. In recent years, Congress has authorized temporary increases in Medicaid funding to address funding and systemic deficiencies and, in some cases, respond to disasters and emergencies—but these bumps are often insufficient and inconsistent, making it difficult for the territory to build sustainable health care system capacity. As of 2021, nearly half of Puerto Rico residents received health coverage through Medicaid.
As of 2021, nearly half of Puerto Rico residents received health coverage through Medicaid.
The 2022 Consolidated Appropriations Act and a recent continuing appropriations law increased the proportion of Medicaid expenses in Puerto Rico covered by the federal government, but only until December 16, 2022. Without congressional action, Puerto Rico will revert to receiving even less Medicaid funding, reflecting the long-standing lack of funding parity between Puerto Rico and U.S. states. To improve capacity and infrastructure and ensure health care access for the underserved, Puerto Rico needs long-term funding in line with that received by states. Furthermore, the devastation caused by Hurricane Fiona, declared a public health emergency, makes it even clearer that Congress must take urgent action to secure adequate Medicaid funding for Puerto Rico.
Medicaid has long been underfunded in Puerto Rico
While the federal government's methodology for its provision of Medicaid dollars is intended to equitably distribute resources to states, its funding guidelines and statutes fail to provide sufficient funding to Puerto Rico, despite the territory's high rate of poverty. The federal government sets the federal share of Medicaid funding, known as the federal Medicaid assistance percentage (FMAP), for each state, territory, or district based on per capita income. In general, poorer states receive higher levels of federal matching funds. Statutorily, the FMAP ranges from 50 percent to 83 percent. In fiscal year 2021, under the COVID-19 public health emergency, states and territories received an additional, temporary 6.2 percentage-point FMAP bump, raising the FMAP range for the year to 56.20 percent to 83.96 percent. (see Figure 1)
Figure 1
Puerto Rico's per capita income in 2021 ($14,468) was just slightly more than half that of Mississippi ($26,941), the state with the lowest per capita income, which received the highest FMAP among states in fiscal year 2021. In fact, in 2021, more than 40 percent of Puerto Rico residents had incomes below the federal poverty level (FPL). If Puerto Rico's Medicaid funding were calculated as a state, it would receive the maximum FMAP of 83 percent. However, Puerto Rico and other territories statutorily receive a 55 percent FMAP­—just two-thirds of the matching rate it would receive as a state. Because of the temporary FMAP increase of 6.2 percentage points in fiscal year 2021, Puerto Rico received an FMAP rate of 61.2 percent, calculated as its statutory 55 percent plus the temporary FMAP bump.
Without congressional action, Puerto Rico will revert to receiving even less Medicaid funding, reflecting the long-standing lack of funding parity between Puerto Rico and U.S. states
In addition to Puerto Rico's artificially low matching rate, unlike states, the territory receives federal matching funds only up to a maximum block grant, or Section 1108 allotment. Historically, these block grants have been insufficient to meet the needs of the Puerto Rican people and health care system, and the territory has not had the funds to shoulder additional costs.
With insufficient funding and a lack of health care system infrastructure, Medicaid eligibility and benefits are more restrictive in Puerto Rico than in states. Despite having a cost of living similar to the average in the United States overall, to be eligible for Medicaid in Puerto Rico, a household's income must be 133 percent or less of the Puerto Rico poverty level (PRPL). The PRPL is a measure that, unlike the FPL, is not tied to the cost of living, has not been updated since 2014, and is equivalent to about 43 percent of the FPL. Consequently, many low-income Puerto Rican residents not eligible for Medicaid in the territory would be eligible for Medicaid in many states; in 2022, the U.S. average eligibility standard was 118 percent of the FPL for parents in a family of three and 109 percent for other adults. Furthermore, lack of funding means that Puerto Rico's Medicaid program has low payment rates for providers, exacerbating a long-standing provider shortage and reducing access to care. Indeed, total per-enrollee Medicaid spending in Puerto Rico was just 20 percent of the U.S. average in fiscal year 2019. (see Figure 2)
Figure 2
Temporary increases do not provide sustained, predictable funding
Since 2009, the federal government has provided Puerto Rico with periodic, temporary additional funding and FMAP increases. (see Table 1) Most recently, for fiscal year 2020, fiscal year 2021, and fiscal year 2022, Congress raised the Section 1108 allotment substantially, but these amounts are still below what the territory would receive if it were treated like a state. The unpredictable, uncertain changes in matching rates and allotments make it difficult for Puerto Rico to run a comprehensive coverage program and build the health care system capacity it needs.
Table 1
Additionally, Congress temporarily raised Puerto Rico's and other territories' FMAP during the pandemic: The Families First Coronavirus Response Act increased the Puerto Rico FMAP to 76 percent in fiscal year 2020 and fiscal year 2021. Under the same legislation, Puerto Rico and other territories are also eligible to receive an additional 6.2 percentage-point FMAP bump through the end of the quarter in which the COVID-19 public health emergency ends, which is tied to Medicaid continuous coverage requirements. Those requirements, and the increased FMAP, will expire when the current public health emergency ends.
The 2022 Consolidated Appropriations Act increased Puerto Rico's FMAP to 76 percent through December 13, 2022; a recent short-term funding bill extended the date of expiry to December 16. At that point, without congressional action, the FMAP will return to the statutory 55 percent. In addition to needing congressional action on the FMAPs, federal funding allotments are also at risk.
While the Centers for Medicare and Medicaid Services (CMS) has interpreted statute to base future Section 1108 allotments, including for fiscal year 2023, on funding levels for fiscal year 2020, congressional Republicans have declared their intent to repeal the CMS interpretation. If Congress repeals the interpretation and does not provide additional funding to meet Puerto Rican residents' health needs, experts expect the Section 1108 allotment to revert to about $400 million, an 86 percent reduction from the 2022 allotment ($2.9 billion). Given ongoing health needs, the high poverty rate, and the most recent natural disaster, Hurricane Fiona, repeal of this interpretation would have devastating consequences.
Conclusion
As a 21 percentage-point cut to Puerto Rico's already too-low FMAP quickly approaches this December, Congress' failure to act would endanger access to care and further deteriorate an already struggling health care system. Congress must act swiftly to ensure Puerto Rico has adequate Medicaid matching and funding for the immediate future. In the longer term, Congress should also eliminate capped block grants and apply the same FMAP formula used in states to Puerto Rico and other territories to provide equitable, predictable, and adequate funding.
The author would like to thank Javier Balmaceda and Allison Orris at the Center on Budget and Policy Priorities for their helpful feedback and guidance. The author would also like to thank Nick Buffie at the Center for American Progress.
The positions of American Progress, and our policy experts, are independent, and the findings and conclusions presented are those of American Progress alone. A full list of supporters is available here. American Progress would like to acknowledge the many generous supporters who make our work possible.
Author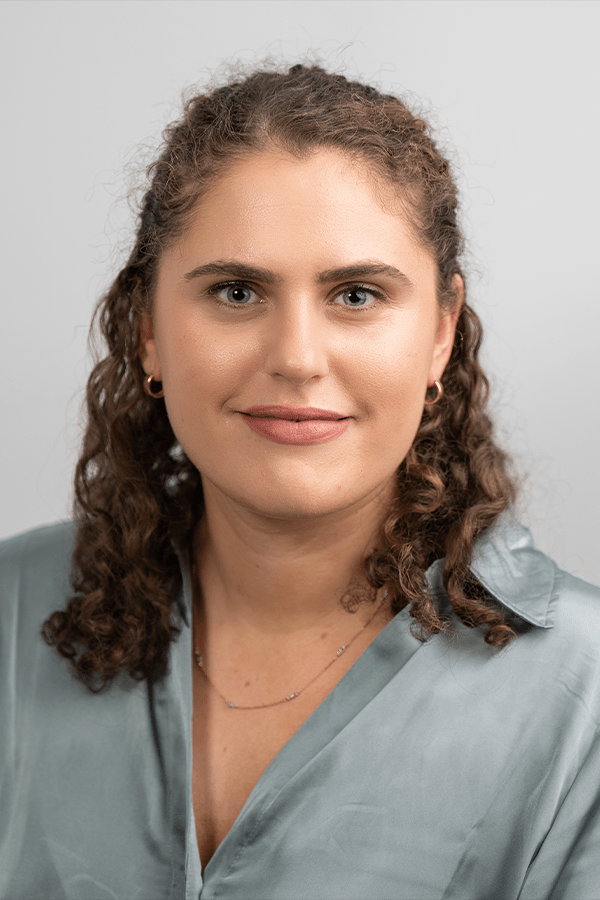 Policy Analyst, Health
Team
The Health Policy team advances health coverage, health care access and affordability, public health and equity, social determinants of health, and quality and efficiency in health care payment and delivery.