A Win in the Courts Would Harm the 10 States Suing to End DACA
A Win in the Courts Would Harm the 10 States Suing to End DACA
The eight state attorneys general and two governors suing to terminate DACA are not considering the negative consequences of their efforts on their respective states.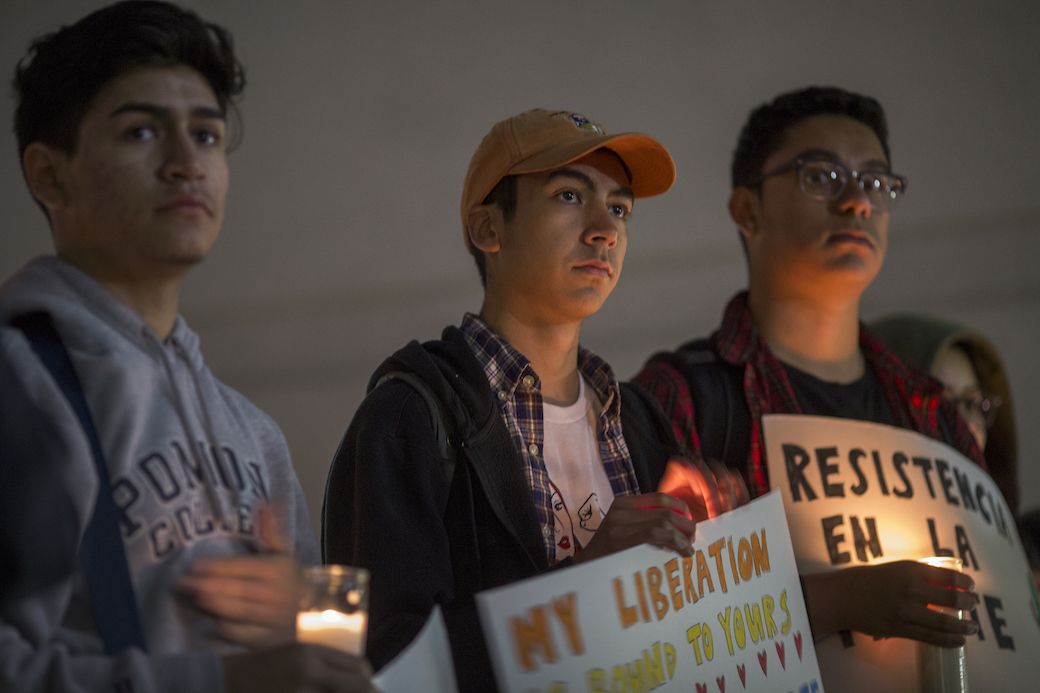 This column contains a correction.
The Deferred Action for Childhood Arrivals (DACA) program is back in the news with a series of court hearings and litigation deadlines. This past May, seven states led by Texas Attorney General Ken Paxton (R), along with the Republican attorneys general of Alabama, Arkansas, Louisiana, Nebraska, South Carolina, and West Virginia, filed suit in federal court to terminate the DACA program. Since then, Kansas and two Republican governors from Mississippi and Maine have joined the lawsuit, making 10 total states actively trying to end DACA.
Through some creative lawyering, the current challenge to DACA is also before the aforementioned Judge Hanen. On August 8, the court held a hearing to consider the plaintiff states' request to preliminarily enjoin the federal government from adjudicating any further DACA applications. Given Judge Hanen's track record, many people expect that he will issue a nationwide injunction ordering U.S. Citizenship and Immigration Services (USCIS) to stop processing DACA applications. If that is indeed the case, Judge Hanen's ruling would contradict three previously issued injunctions that require the agency to continue processing renewal applications.
In this suit, the plaintiff states have abandoned the argument that they will suffer losses tied to the issuance of driver's licenses to DACA recipients and instead are relying on other costs that are even more speculative, including unsupported assertions about education, health, and law enforcement expenses. What Texas once again fails to consider are the substantial and demonstrable economic benefits that the state is accruing as a result of DACA—and that will be lost if Texas' suit is successful.
Over the past six years, DACA has provided work permits, safety from deportation, and the ability to purse higher education to more than 820,000 recipients who came to the United States as children. The future of DACA is unknown, and there is no way to know for sure what would happen if the program were to end. It is undisputable, however, that the 10 states suing to end the program have all benefited from the presence of DACA recipients and stand to lose a lot if their lawsuit succeeds. Below are some facts that these states should consider.
DACA recipients already call the 10 plaintiff states their home
There are 144,000 DACA recipients currently living in the plaintiff states. (see Table 1) Since the beginning of DACA in 2012, research has consistently shown that the program has improved the lives of hundreds of thousands of undocumented youth and positively impacted local and state economies.
The plantiff states will face significant ecomonic losses if they prevail in court. A 2018 survey of DACA recipients by Professor Tom K. Wong of the University of California, San Diego; United We Dream; the National Immigration Law Center; and the Center for American Progress showed that 89 percent of DACA recipients are currently employed, and 6 percent started their own business after receiving DACA—a rate that is higher than that of the American public. In addition, 62 percent of respondents purchased their first car, and 14 percent purchased their first home after receiving DACA.
The plaintiff states stand to lose nearly $7.4 billion in annual GDP
The 10 plaintiff states would collectively lose an estimated $7.4 billion in annual gross domestic product (GDP) by forcing DACA recipients out of the labor force. The bulk of these losses would be concentrated in Texas, which stands to lose $6 billion in annual GDP. During the August 8 hearing before Judge Hanen, Texas erroneously argued that DACA recipients were an economic drain to the state. None of the alleged costs that the lawyers representing Texas pointed to, however, are unique to DACA recipients or would disappear if DACA recipients were stripped of protection.
The plaintiff states stand to lose $311 million in tax revenue
The 89 percent of DACA recipients who are currently employed contribute to their localities and states as wage earners and taxpayers. A 2018 state-by-state study by the Institute on Taxation and Economic Policy (ITEP) showed that the 1.3 million young undocumented immigrants receiving and immediately eligible for DACA contribute an estimated $1.7 billion in state and local taxes every year. The 10 states suing the Trump administration stand to lose an estimated $311 million annually in state and local tax revenue that they currently receive from DACA recipients and those eligible to enroll in the program. Texas stands to lose the most at $245 million in revenue annually. DACA recipients invest part of their earned income in the state and local government through taxes that help fund public schools, police and fire departments, among other needs, making them significant economic contributors.
A win for the plaintiff states is also a loss for the rest of the country
The 10 states suing to end DACA are harming themselves and every other state in the country. A nationwide injunction that prevents USCIS from adjudicating any further DACA renewal applications could cause recipients in all 50 states and the District of Columbia to begin losing their protection from deportation and consequently hinder their ability to work, drive, and contribute fully to their families and communities. The ITEP estimates that terminating DACA would reduce overall state and local revenues by nearly $700 million. Additionally, the 40 states and the District of Columbia that are not part of the lawsuit—including New Jersey, which was permitted to intervene in the Texas lawsuit—would lose an estimated $35 billion in annual GDP by removing DACA recipients from the labor force. In all, terminating DACA and denying DACA recipients the ability to work would be an economic catastrophy for all 50 states.
Conclusion
Since its creation, DACA has helped more than 820,000 undocumented individuals who came to the United States as children by giving them an opportunity to advance personally and professionally. Despite the success of the initiative and the American public's overwhelming support for its continuation, several states and the Trump administration seemingly will stop at nothing to terminate DACA. Arguments that suggest DACA is not beneficial for states and the country simply do not hold and have been contradicted in several court cases. It's time for opponents of DACA to end their threats, recognize the potential of DACA recipients, and do their part to ensure that these young immigrants are protected from deportation and can remain a part of their communities. 
Laura Muñoz Lopez is a special assistant for Immigration Policy at the Center for American Progress. Tom Jawetz is the vice president for Immigration Policy at the Center for American Progress.
*Authors' note: This column uses methodology from previous CAP analyses estimating the cost of ending DACA for each state using USCIS data through March 2018** on the number of active DACA recipients. GDP losses assume that DACA recipients lose their work permits and are removed from the workforce.
** Correction, August 29, 2018: The authors' note has been updated to specify which USCIS data were used to calculate the cost of ending DACA. 
The positions of American Progress, and our policy experts, are independent, and the findings and conclusions presented are those of American Progress alone. A full list of supporters is available here. American Progress would like to acknowledge the many generous supporters who make our work possible.
Authors Laura Muñoz Lopez
Policy and Advocacy Assistant Senior Fellow