Why DACA Matters
DACA continues to be a lifeline for its beneficiaries, their families, and communities across the nation.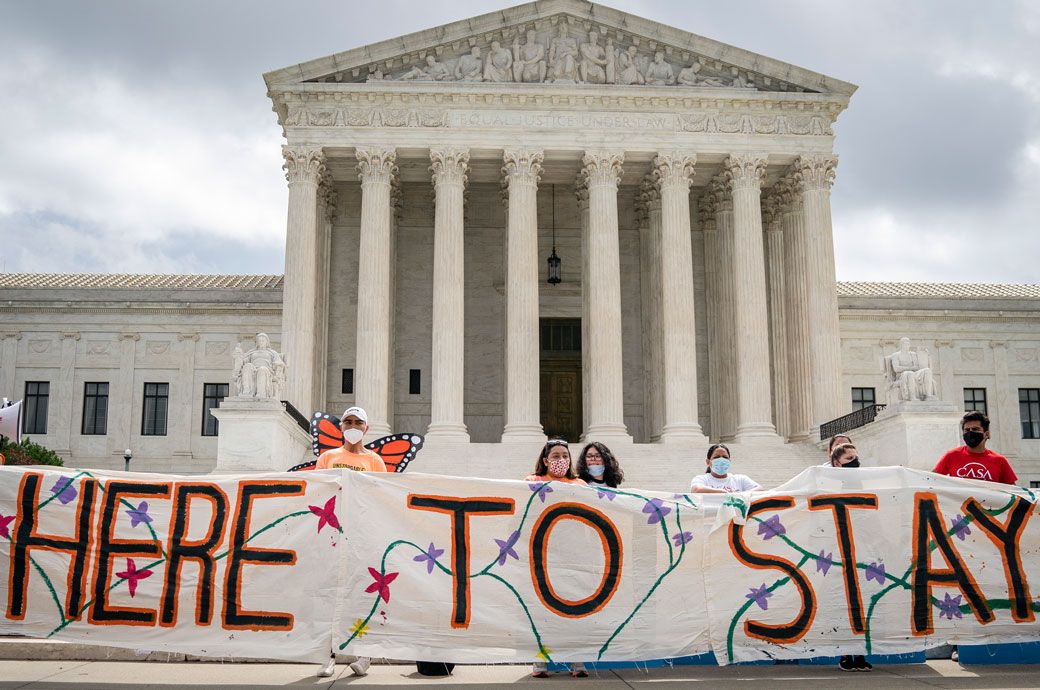 In the near future, a federal judge in Texas will rule on the Deferred Action for Childhood Arrivals (DACA), which allows certain eligible young immigrants who arrived to the United States as children to access a renewable, two-year work permit and a reprieve from deportation. Since its inception in 2012, DACA has allowed over 800,000 young immigrants to remain with their families and communities in the United States. Although it's widely popular—a majority of Americans across the political spectrum support a pathway to citizenship for Dreamers—for the past four years, DACA and its beneficiaries have been under attack. The Trump administration made multiple unsuccessful attempts to end DACA, culminating in a Supreme Court ruling that left the policy in place.
However, the immediate impact of a ruling on DACA cannot be overstated. A ruling in favor of the plaintiff states, who seek to invalidate the DACA program, would potentially jeopardize protections for hundreds of thousands of young, DACA-eligible immigrants. And, regardless of a decision in this case, the reality is that DACA recipients remain vulnerable to continued attacks in the courts until Congress acts and passes permanent protections that put them and fellow Dreamers on a pathway to citizenship.
Work authorization is a critical component of the DACA program
DACA allows recipients to put their skills and abilities to full use, and the opportunity to enter the formal labor market. With work authorization, DACA beneficiaries have access to better and more stable jobs with better benefits. DACA offered beneficiaries a greater sense of stability, with more than 83 percent of DACA recipients surveyed reporting that increased earnings helped them become financially independent.
For Susana Rojas,* a mechanical engineer and DACA recipient who arrived in the United States at the age of 12, it has meant stability and increased access to professional opportunities. When DACA was first announced, she was studying engineering without the prospect of being able to find a job in her field. As soon as she learned about DACA, particularly the ability to work lawfully, she knew she had to apply. "With DACA, I could finally work and take care of myself without depending on anyone else," she said. Upon receiving her work permit, Rojas applied for a teaching assistant position in her university's mechanical engineering department, working closely with professors in the machine lab. As a graduate with machining experience, she landed an internship that eventually became a full-time job.
Today, Rojas works as an engineer managing a team of 10 at a medical device manufacturing company. As women and minority communities remain significantly underrepresented in science and engineering, she credits DACA with opening the door  to pursue her career. "My job supports everything else and every decision I make," Rojas said. "I love what I do, and thanks to my job I have been able to access health insurance, purchase my first car, and save money to eventually buy my first home." Rojas also worries about the prospect of losing the ability to work lawfully if DACA were to end, saying, "Without DACA, I would lose my job. I would not be able to afford rent or take care of myself."
A talent pool for the health care industry
Amid a public health crisis, more than 200,000 Dreamers have kept the country safe and running as essential workers. This includes 29,000 DACA recipients who work in health care—one of whom is Julio Ramos,* a 27-year-old medical student who has called the United States home for 20 years. Growing up in Brownsville, Texas, Ramos witnessed the many barriers that low-income families face when accessing health care. When his mother was diagnosed with breast cancer, he became her interpreter, and "was able to witness firsthand the impact that health care providers had not just on the patients themselves but on families." That motivated him to pursue medical school, and he'll graduate and begin his first year of anesthesiology residency at a New York hospital this year. Early in the pandemic, Ramos volunteered as a personal protective equipment distributor in a city hospital, ensuring that medical units were adequately supplied. He participated in Mount Sinai's student-run free clinic—providing primary care to uninsured adults—and volunteered with New York City's Mask Transit, delivering masks and educational materials to vulnerable community members to slow the virus's spread. Ramos spends his spare time working at a COVID-19 testing site and hopes to one day become a practicing physician providing care to underserved populations.
The Association of American Medical Colleges has invested significant resources to train medical residents with DACA.  For Ramos, losing work authorization would mean an end to his training, saying, "If I were to lose my work permit, I would likely not be able to complete my residency. I was only able to apply to residency because I had work authorization."
Stability for families and communities
DACA recipients—who, on average, arrived in the United States at the age of 7 and have lived here for over 20 years—have spent the majority of their lives in the United States. They are integrated into families and communities, and many have formed families of their own. An estimated 254,000 U.S. citizen children have a parent protected under the program, and 1.5 million people live with DACA recipient family members.
One is Gabriela Martinez's son. Martinez,* a school administrator, and single mother had a 10-month-old baby when she first applied for DACA. "For me, [DACA] was a blessing," Martinez said. "I had my baby at home, I was working low-paying jobs, and trying to balance school and work." Before DACA, she felt depressed and often wondered about the purpose of a college degree if she would not be able to get a job. But "DACA opened new doors," she said. Nonetheless, as a parent, Martinez often worries about DACA's fate. "For me, if DACA gets taken away I lose my job automatically," she said.  "It's something that is constantly in the back of my mind; how am I going to support my child?" Martinez worries that without the ability to work lawfully, she will have a hard time finding a stable job to support her family.  She also fears deportation, saying, "That is one of my biggest fears, getting deported and being separated from my son, especially with his father being absent from our lives, and the fact that my siblings are also DACA recipients, what would happen to my son? Who would take care of him?"
Contributions to businesses and the economy
While work authorization means that DACA recipients have been able to achieve individual gains, these gains ripple through the economy in myriad ways. DACA recipients have started businesses that employ an estimated nearly 86,000 people. They make crucial contributions to Social Security and Medicare funds through payroll taxes—bolstering a public safety net for which they are ineligible.
Employers from industries across the spectrum have warned about the dangers of ending DACA, describing to the Supreme Court that it would "inflict serious harm on U.S. companies, all workers, and the American economy as a whole. Companies will lose valued employees. Workers will lose employers and co-workers." These employers have also made the case that DACA recipients fill gaps in their hiring needs.
DACA has not only improved the lives of undocumented young people and their families, but it has also positively affected the economy, in turn, helping all Americans. DACA recipients and their households pay $8.7 billion in federal, state, and local taxes each year and hold an estimated $24 billion in spending power. Amid the coronavirus pandemic, when many small businesses are temporarily or permanently closing—and an economic recovery that relies on generating consumer spending—this spending power could offer an important boost for local economies.
Conclusion
DACA continues to be a lifeline for its beneficiaries and their families. Strengthening DACA—and ultimately ensuring a pathway to citizenship for the nation's Dreamers—helps families stay together and secure long-term stability while also helping to generate a robust economy that will support the nation as it faces the challenges of COVID-19 and its economic aftermath.
Claudia Flores is the senior campaign manager and Nicole Prchal Svajlenka is the associate director of research for the Immigration Policy team at the Center for American Progress.
The authors would like to thank the DACA recipients for sharing their personal stories. Some of the names included in the testimonials have been changed to protect confidentiality. They would also like to thank Sofia Carratala for her contributions.
*Authors' note: Unless otherwise noted, all quotes in this piece are from interviews with the authors.
The positions of American Progress, and our policy experts, are independent, and the findings and conclusions presented are those of American Progress alone. A full list of supporters is available here. American Progress would like to acknowledge the many generous supporters who make our work possible.
Authors Claudia Flores
Former Associate Director, Policy and Strategy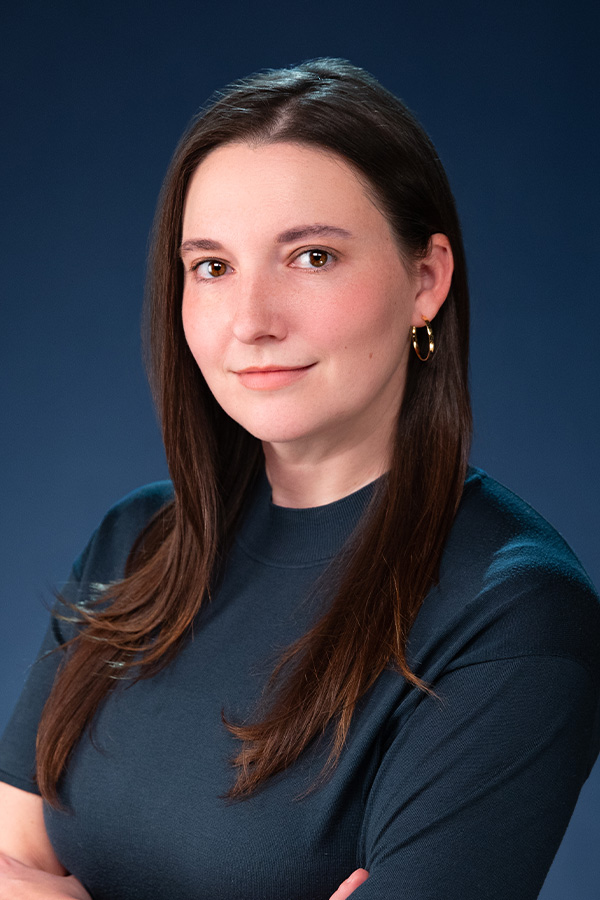 Director of Research, Rights and Justice