'Who Speaks for the Jews?'
'Who Speaks for the Jews?'
American Jews are less conservative and more dovish regarding Israel than the media and certain Jewish organizations would have us believe.
Part of a Series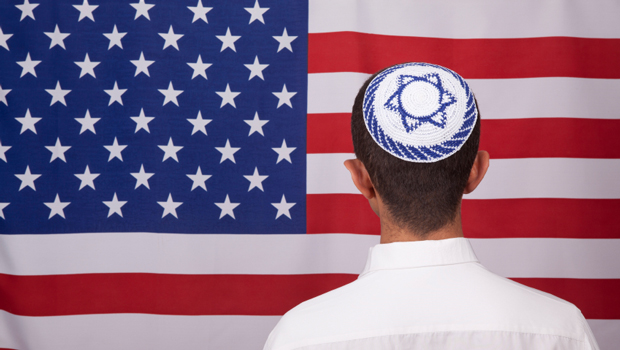 Last Tuesday, the Pew Research Center's Religion & Public Life Project published what may be the most thorough and reliable study of the political, cultural, social, and religious attitudes of Jewish Americans in many decades. Based on 70,000 screening interviews and nearly 3,500 intensive ones, the report, titled "A Portrait of Jewish Americans," identified multiple factors that comprise American Jewishness. These include religious practices, ideological views, a sense of identification with the Jewish community, humanist values, a commitment to remembering the Holocaust, emotional feeling for Israel, food, and a particular sense of humor.
What it did not include is a commitment to conservative politics. I have addressed this topic numerous times, most recently to point out that stories arguing that Jews were getting ready to abandon President Barack Obama in 2012 were complete nonsense, the incredibly expensive efforts of right-wing funders such as Sheldon Adelson notwithstanding. Now we have the data and so much is clear: Neither the Jewish professional world, which is mostly conservative, nor the hardline Jewish neoconservatives in the media speak for American Jews.
The Pew study found that 69 percent of Jews say they feel "very" or "somewhat" attached to Israel; 43 percent believe caring about Israel to be an "essential" part of their Jewish identities; and 44 percent believe it to be "important but not essential." Suffice it to say that these groups consider it important to be "pro-Israel," but what does that term mean to American Jews?
As The Forward newspaper, whose editor, Jane Eisner, originally approached Pew to suggest the study, explains:
[The Pew survey] shows a huge disconnect between the self-proclaimed "pro Israel" lobby that generally supports the Netanyahu government without question and the sentiments of the actual Jewish public they purport to represent.

Just 38% of American Jews say that the Israeli government is making a sincere effort to establish peace with the Palestinians. Only 17% think the continued building of settlements in the West Bank is helpful to Israel's security, while 44% say that it's harmful.
According to an earlier article by The Forward's Josh Nathan-Kazis:
In response to nearly all of Pew's questions about Israel, young Jews were more likely to be critical of Israel and less likely to feel attached to Israel. A quarter of Jews aged 18 to 29 believe that the U.S. is too supportive of Israel, according to Pew.
Neoconservatives have yet to respond to the survey, but Nathan-Kazis did ring up a few representatives of Jewish professional organizations. Their response can be summed up in two words: Who cares? "You know who the Jewish establishment represents? Those who care," Abraham Foxman, national director of the Anti-Defamation League, insisted. "This is a poll of everybody. Some care, some don't care." Steve Bayme, director of the Contemporary Jewish Life Department at the American Jewish Committee, said he thought the people that disagreed with the right-wingers were simply uninformed. "Those who are most involved in Jewish life are also most knowledgeable, and therefore I tend to think their opinion more closely parallels the opinion of the organized Jewish community," said Bayme. "Those not involved … they are the ones who are going to be viewing these issues from a lack of adequate knowledge base."
This helps explain the fact that when Secretary of State John Kerry asked for the help of American Jewish organizations to encourage Israel to be more forthcoming to the Palestinians in peace negotiations, they balked, save for a small minority of more liberal-leaning groups. Yet according to the survey, it is these liberal-leaning groups—particularly J Street, whose fourth national policy conference recently hosted Vice President Joe Biden, Israeli Justice Minister Tzipi Livni, and Labor Party leader Shelly Yachimovich, among many others—who best represent the views of American Jews. Seventy percent of Jews are Democrats or lean Democratic compared to just 23 percent who are Republican or lean Republican. This is true despite the inroads that Republicans have made with Orthodox Jews, who are the fastest-growing denomination. While 39 percent of Americans are Republican or lean Republican, 57 percent of Orthodox Jews are Republican or lean Republican, according to the Pew survey.
Not long ago, "Meet the Press" host David Gregory referred to Israeli Prime Minister Benjamin Netanyahu as the "leader of the Jewish people." He later clarified this, but what is so interesting is that not only are Prime Minister Netanyahu's hardline views inconsistent with those of most American Jews—which is of course his right, as he is not prime minister of Israel, not Jewish America—but also those of Israeli Jews. A recent poll of the 2013 Israeli Democracy Index, published Sunday by the Guttman Center for Surveys at the Israel Democracy Institute and reported in Haaretz, shows that Israeli Jews' beliefs are close to those expressed in the Pew survey:
Almost two-thirds of Israeli Jews believe it is more important for their country to maintain a Jewish majority than to maintain sovereignty over the West Bank. Only 21 percent feel maintaining sovereignty over the West Bank is more important than preserving the Jewish majority and 7 percent believe both are equally important.
Today, based on all the new data now available, reporters need to think twice before calling up their usual sources when they ask, "Who speaks for the Jews?"
Eric Alterman is a Senior Fellow at the Center for American Progress and a CUNY distinguished professor of English and journalism at Brooklyn College. He is also "The Liberal Media" columnist for The Nation. His most recent book is The Cause: The Fight for American Liberalism from Franklin Roosevelt to Barack Obama, recently released in paperback. He is currently at work on a book about American Jewish culture.
The positions of American Progress, and our policy experts, are independent, and the findings and conclusions presented are those of American Progress alone. A full list of supporters is available here. American Progress would like to acknowledge the many generous supporters who make our work possible.
Authors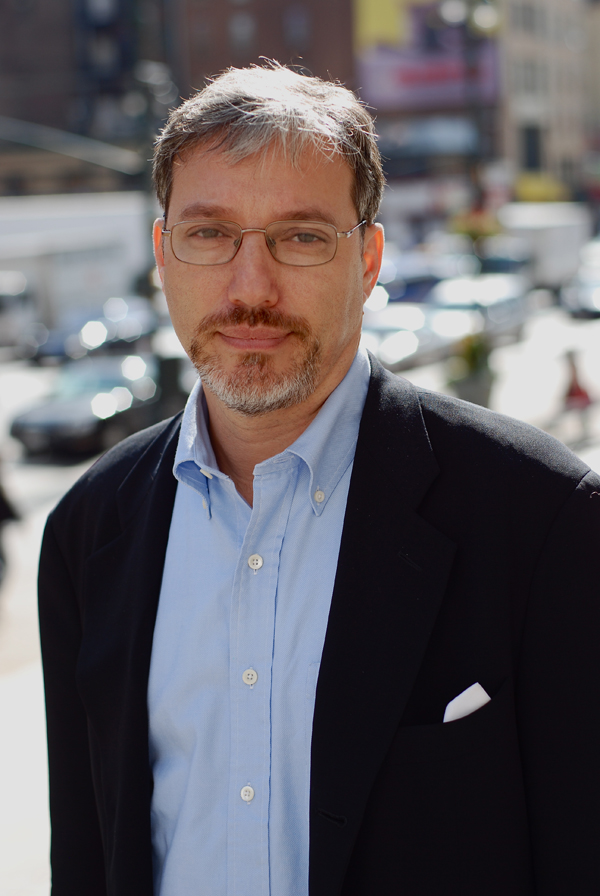 Eric Alterman
Senior Fellow
Explore The Series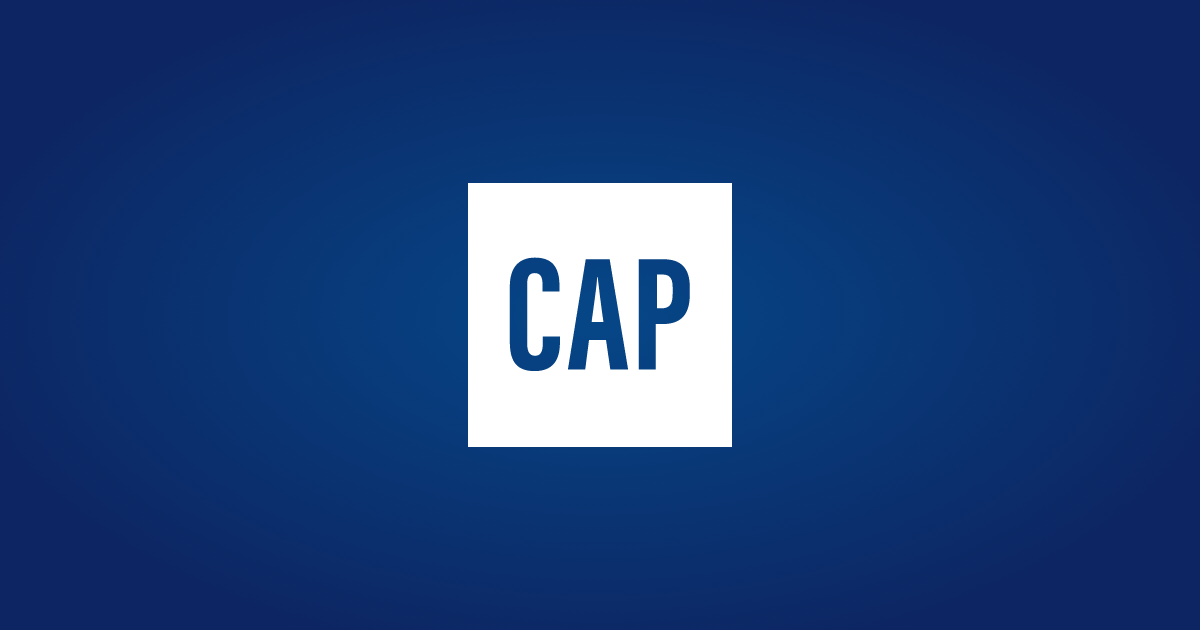 Previous
According to Politico, Ted Cruz Is the Same As Wendy Davis, "More or Less"
According to Politico, Ted Cruz Is the Same As Wendy Davis, "More or Less"
Next
Heads, the Tea Party Wins; Tails, the Tea Party Wins
Heads, the Tea Party Wins; Tails, the Tea Party Wins