U.S. Supreme Court Could Allow Judges in 30 States to Solicit Campaign Contributions from Wealthy Donors
U.S. Supreme Court Could Allow Judges in 30 States to Solicit Campaign Contributions from Wealthy Donors
Most states ban the personal solicitation of campaign cash, but the U.S. Supreme Court will soon decide whether these laws violate judicial candidates' free speech rights.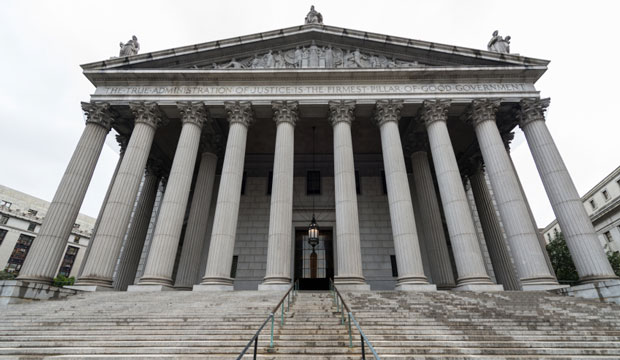 The U.S. Supreme Court could strike down rules that ban elected judges from personally soliciting potential donors for campaign cash. The Court has struck down campaign finance laws seven times since 2006. These rulings have fundamentally reshaped how political campaigns are waged and have increased the influence of big money in judicial elections. The Court is hearing arguments on the case on January 20, 2015.
One of the personal solicitation rules currently under contention—Florida's—says that judicial candidates "shall not personally solicit campaign funds, or solicit attorneys for publicly stated support." In 2009, lawyer Lanell Williams-Yulee ran for a seat on the Hillsborough County, Florida, bench and signed a mass fundraising letter to kick off her campaign. An arbitrator appointed by the Supreme Court of Florida fined her almost $2,000. The state supreme court affirmed the fine and upheld the ban as a means of protecting judicial integrity and the public's trust in the fairness of judges.
Twenty-nine other states have similar bans. While four of the six federal appeals courts that have considered the legality of the bans struck them down, each elected state supreme court that has considered them—Florida, Arkansas, and Oregon—upheld these laws. The Supreme Court of Florida's decision came two years after an unprecedented campaign to vote out three justices in the 2012 retention election—an election in which voters decide whether justices remain in office. The Republican Party of Florida and the billionaire Koch brothers' super PAC Americans for Prosperity funded ads that attacked the justices. For their part, the justices raised more than $1 million in order to respond.
The 2014 Arkansas Supreme Court election also saw unprecedented money and mudslinging, but the candidates could not personally ask for donations. In 2007, the state supreme court upheld Arkansas' ban:
Allowing a judge to personally solicit or accept campaign contributions, especially from attorneys who may practice in his or her court, not only has the possibility of making a judge feel obligated to favor certain parties in a case, it inevitably places the solicited individuals in a position to fear retaliation if they fail to financially support that candidate.
Several states have issued similar warnings to the U.S. Supreme Court, which will weigh them against any infringement on a would-be judge's First Amendment right to ask potential donors for money. When the Court agreed to decide whether the bans in 30 states are unconstitutional, Adam Liptak of The New York Times noted that several of the justices oppose judicial elections, writing, "They make this clear by insisting that those elections, which take place in 39 states, be as political as possible."
In 2002, the Court struck down bans on judges speaking out about "legal or political" issues, ruling that the bans violated the First Amendment. Justice Antonin Scalia's majority opinion stated the rule was not "narrowly tailored" to preserve judicial impartiality because it focused on issues instead of on particular litigants. The opinion concluded, "If the State has a problem with judicial impartiality, it is largely one the State brought upon itself by continuing the practice of popularly electing judges." Conservative groups that oppose most campaign finance regulations have expressed a similar sentiment regarding the Williams-Yulee case.
Justice Anthony Kennedy—often the Court's swing vote—has emphasized how electing judges threatens judicial independence, but he has also voted to strike down limits on fundraising and spending. Although he said in Citizens United v. Federal Election Commission that independent spending does "not give rise to corruption or the appearance of corruption," Justice Kennedy authored a ruling in Caperton v. A.T. Massey Coal Co. that mining company executive Don Blankenship's $3 million in independent spending for a West Virginia justice gave rise to an unconstitutional "risk of actual bias" in a lawsuit against the company.
Concerns about the appearance of corruption in American courts have grown more urgent in recent years as spending on judicial races has exploded. A 2014 Center for American Progress report titled "Dirty Money, Dirty Water" found a significant correlation between campaign cash from attorneys and favorable rulings by the North Carolina Supreme Court. In 1998, law firms "that had more than five cases before the court and donated $400 or more [to the justices' campaigns] won an astonishing 70 percent of their appeals, compared to 33 percent for firms with at least five cases giving less than $400."
These correlations—regardless of whether they reflect causation—sow doubt regarding the fairness of U.S. courts. A ruling in favor of Williams-Yulee, for example, would put pressure on judges to become more intimately involved in asking attorneys and corporations for money to campaign.
In a case that appeared before the U.S. Court of Appeals for the 6th Circuit, a candidate wished to sign a fundraising letter, announce his party affiliation, and respond to a questionnaire from an anti-choice group. The court found that Kentucky's personal-solicitation ban was too restrictive of speech to serve the state's goal of preserving judicial integrity:
Prohibiting candidates from asking for money suppresses speech in the most conspicuous of ways and, in the process, favors … incumbent judges (who benefit from their current status) over non-judicial candidates, the well-to-do (who may not need to raise any money at all) over lower-income candidates, and the well-connected (who have an army of potential fundraisers) over outsiders.
The 6th Circuit implied that a narrower ban on "face-to-face solicitations, particularly by sitting judges, and solicitations of individuals with cases pending in front of the court" could satisfy the requirements of the First Amendment.
Judges across America have spoken out against money in judicial elections. Justice Stephen Breyer said, "[O]nce you get into this campaign business and begin to have a lot of money, then the person on the bench begins to think—what's going to happen if I decide the case this way or that way? Or at least the public sees it that way." Elected judges across America are hoping that the U.S. Supreme Court considers the appearance of impartiality to be more important than any infringement of First Amendment rights.
Billy Corriher is the Director of Research for Legal Progress at the Center for American Progress.
The positions of American Progress, and our policy experts, are independent, and the findings and conclusions presented are those of American Progress alone. A full list of supporters is available here. American Progress would like to acknowledge the many generous supporters who make our work possible.
Authors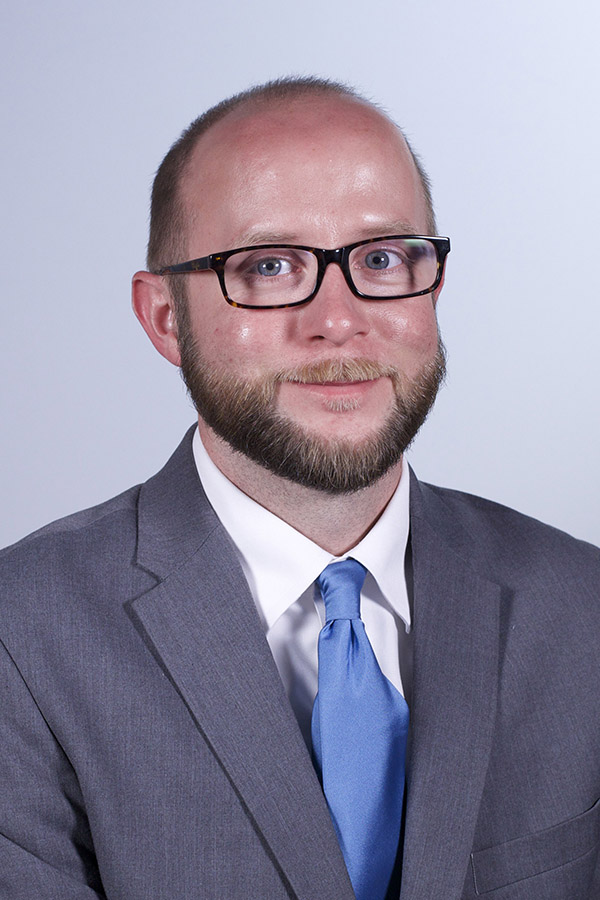 Billy Corriher
Deputy Director, Legal Progress